Illustration is a Versatile Branding Tool – Are Your Clients Missing Out?
Illustrations aren't just for children's books and cereal boxes anymore.
Businesses all across the web are realizing the power of illustration, incorporating illustrations into their brand strategies, and putting it to work for their own brands.
Successful web illustrator, and influencer of the modern brand illustration movement, Alice Lee observes:
The landscape of tech illustration has gone through exciting changes in the last few years.
We think that's a bit of an understatement.
Well-known businesses like Slack, MailChimp, Headspace, Airbnb, Basecamp, Dropbox, Salesforce, and more have embraced custom illustrations throughout their marketing and branding – and not just for logo design. As a result, their brands have become more visually unique and distinct from their competition.
But, brand illustrations aren't just for big tech businesses. They're a great way for any business to develop a unique, flexible, affordable, and scalable visual brand.
And agencies – as experts in marketing, design, and branding – should be on the front line of this growing movement.
Do you know why illustrations are such powerful branding tools? Do you know how illustrations can be best put to use to help your clients?
You should.
What's so great about illustrations?
Illustrations are experiencing a resurgence in popularity for good reason.
The most basic explanation is that humans are visual creatures who respond well to interesting visual stimuli. There are oodles of statistics showing how popular visual content is online.
People like pictures more than words.
But, now let's focus on what makes illustrations such an effective visual medium…
Illustrations can depict whatever content, and in whatever artistic style, you can imagine. Though Photoshop has freed photos from the limited realm of reality, they still can't match illustrations for the sheer variety of distinctive visual styles that can be achieved.
Custom illustrations can communicate hard-to-understand concepts very quickly. This is incredibly useful for businesses introducing new products or complex services (which may be why tech businesses have jumped onto the illustration train so wholeheartedly).
Illustrations can capture and communicate emotion very effectively. Considering 95% of purchases are driven by emotion, that makes illustrations a very powerful sales tool.
When used consistently throughout a visual brand, custom illustrations (or a brand illustration system) establish a unique, memorable, and easily-recognized visual identity for a business.
Where do illustrations fit into your agency?
Illustrations are infinitely flexible branding and communications tools.
They can serve your clients in a variety of ways. It's up to your team to recognize the opportunities in each individual client's unique needs.
But, here are a few scenarios to get you started…
Illustrations can remove roadblocks
When your clients are struggling with a weak brand or brand identity, poorly articulated value, or a failure to clearly communicate what their product or service actually does, that makes it harder for you to help them thrive.
Your clients are expecting you to help them increase sales. But, the issues described above are obstacles preventing your agency from accomplishing its maximum impact.
Smartly designed illustrations can solve each of those problems – while helping clients sell more before you even execute a single marketing campaign.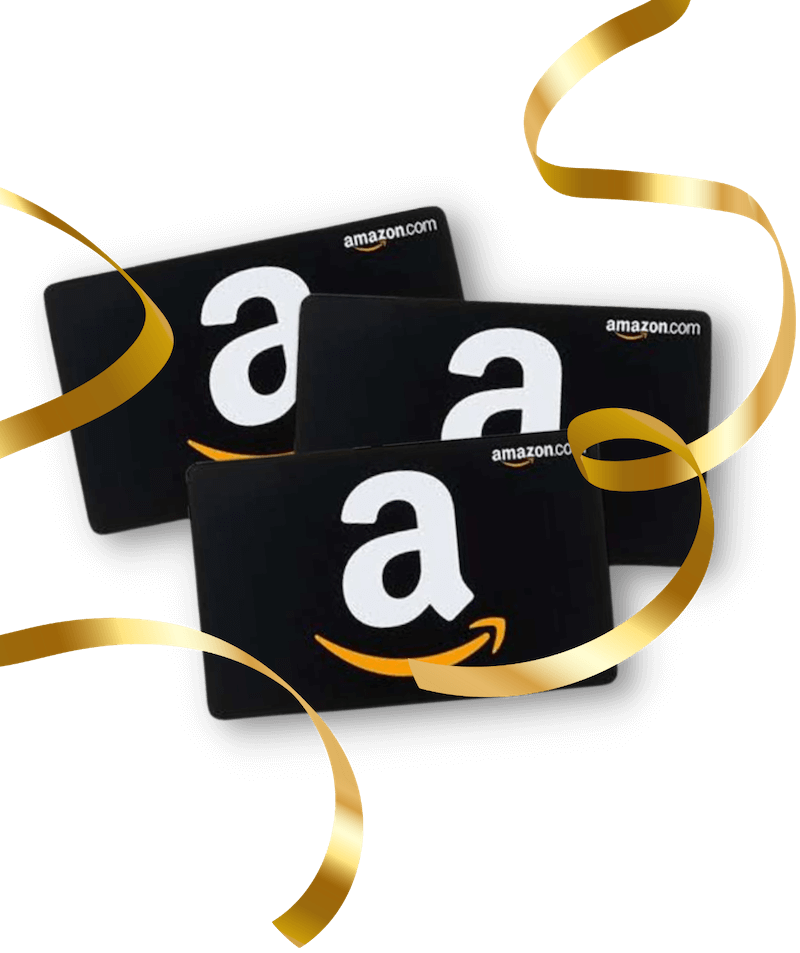 Want a $20 Amazon gift card?
Schedule a 15 minute call to learn how crowdspring can help you increase your agency's profits.

We just emailed you the details.
Illustrations can bridge the gap
Some clients just don't have the budget for a completely custom website design built specifically to embody their brand. Sometimes a generic website template is the best you've got to work with – and you know that's not ideal.
In cases like these, illustrations can truly be your saving grace. Adding custom illustrations can instantly take a boring website template from generic and bland to a uniquely branded selling tool.
Using illustration to bring your clients' websites on-brand is a win/win. Additional revenue for you, and a more effective website for your clients.
Illustrations can reopen the door
All clients – even happy ones – eventually start to drift away. Adding custom illustrations (or refreshing existing illustration art) is a perfect small project to reignite a relationship.
Small illustration projects can later segue into additional projects.
Existing illustrations can be developed into murals, wearable merchandise, or vehicle wraps. They can appear in social campaigns or email marketing. And, a single illustration can be expanded into a full illustration design system complete with an illustration style guide for maximum branding impact.
How to develop effective, on-brand illustrations
Knowing that illustrations are good for your clients and good for your business isn't enough.
You also need to know how to deliver great illustrations that will serve your clients well.
So, let's take a look at that, shall we?
1. Know the brand
The very first, must-have step to creating any worthwhile business illustration is to steep yourself in the brand.
I cannot overstate this – you, your client, and your design team must know the brand.
Whether you're acquiring an illustration for your own business or on behalf of a client, a deep knowledge of the brand will guide the creative process.
It's the standard against which every creative suggestion must be measured.
It should be the seminal source of inspiration.
And, without this vital foundation, you run the risk of creating an illustration that doesn't meet your end goal of representing the brand or resonating with your target audience.
This is why you must take the time to discuss the brand with your client. Or, in cases where the client doesn't have an adequately developed brand, working with that client to develop their brand.
Here are some questions to ask to get you started:
What core values define the way you do business?
What traits define your business's personality?
Which of these traits are most important?
How is your business different from your competition?
Why should clients or customers choose you over them?
Details like these are important – they're what makes each business unique. And, if a client doesn't provide this necessary branding background, then the design project is doomed to fail.
2. Define the scope
Every successful design project starts by setting a clear goal – and that's true for illustration projects as well.
What does the client hope to accomplish with this illustration?
Are they looking for an enticing HERO image for their homepage? Do they need a series of illustrations to help educate users about their products or services? Maybe they're looking for a complete brand illustration system to use throughout their website and marketing materials.
Defining the role the illustration will play in their business will help to determine how the final illustration (or illustrations) are designed and the scope of the work involved.
3. Draft the creative brief
A creative brief is a document that outlines the goals, scope of work, concepts, and design preferences for a project.
If you've done the previous two steps, then crafting a creative brief will be really easy. You already have most of the information required.
Most design agencies and freelancers will tell you what information should be included in the creative brief. Here at crowdspring, we ask a series of questions. A client's answers to those questions become their creative brief.
Whatever the format for the brief, include as much relevant brand information as possible and clearly define what you're looking for. Include any stylistic preferences, guiding concepts, and existing visual brand assets that you want to be included.
4. Collaborate and iterate
Collaboration and iteration are essential to the creative design process.
It's incredibly rare than an idea springs forth from a designer's head perfectly formed. Even the best ideas need some grooming.
For instance, when we realized it was time for our homepage to get a facelift, we looked to illustration to make our vision a reality. Our winning illustration first appeared as the sketch you see above on the left. But, after some discussion and feedback about how the design would be used, it began to evolve.
Our team and the designer discussed everything – from placement on the page, to shading, to use of brand colors, individual characters, and diversity. Our hands-on approach to communicate our needs and openly share ideas lead to a finished illustration that we love.
We also worked with the designer to create an additional series of smaller illustrations used throughout our website. But, if we had held our tongues and kept our thoughts to ourselves, we never would have achieved the results we were looking for.
Be prepared to gather feedback from your clients and share it with the designer(s). It's the only way to get an illustration that meets your client's needs.
You can manage feedback via email. But, if you work with crowdspring, there's an easier way. Among other powerful tools, we offer a white-label presentation tool that agencies can use to share designs with clients and gather feedback – all in one handy tool.
However you proceed, don't shirk on the communication between designer and client. It's essential.
Drawing conclusions
Branding with illustration is powerful. But, only as powerful as the unique voice the illustration expresses.
Amidst the rise of illustration, as with any popular branding trend, there are those who execute this tactic poorly. Simply copying a popular illustration style is commonplace – and counter-productive.
The beauty of illustration is how flexible and visually diverse it can be. So, guide your clients away from imitation and encourage them to seek out their own unique brand illustration style that is grounded in their business.