Website Design

You need a high quality website as unique as your brand.

Don't settle for a template that looks like thousands of other websites. Collaborate with professional website designers to create a custom design and great user experience that helps your business stand out.
Why crowdspring is your best choice:
100% money back guarantee
Dozens of unique website designs in 7 days or less
Original, editable design file (PSD)
Digital web files (RGB, CMYK, PNG, JPEG, PDF)
Award winning customer support
Free legal contract protecting your intellectual property
220,000+ professionally screened and reviewed web designers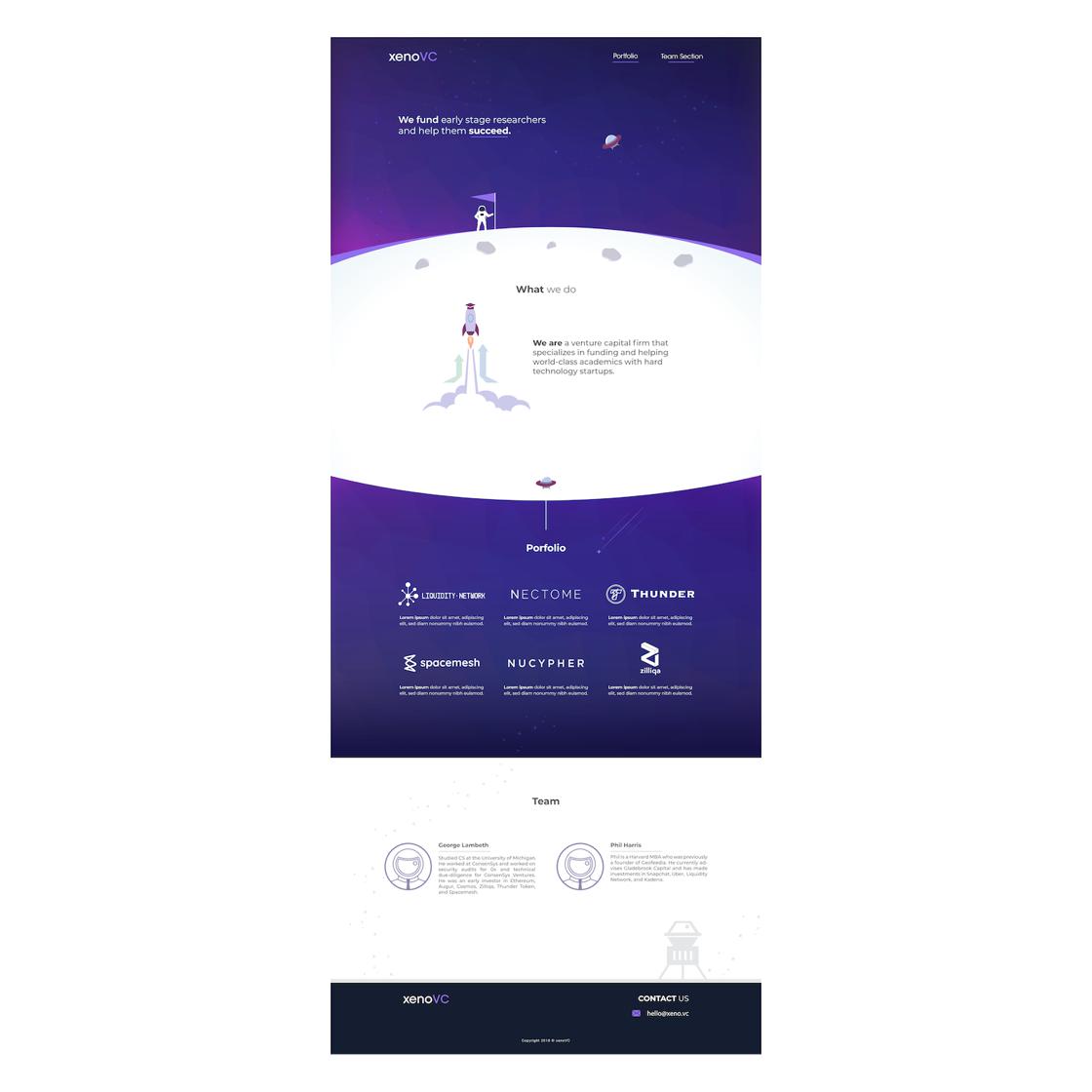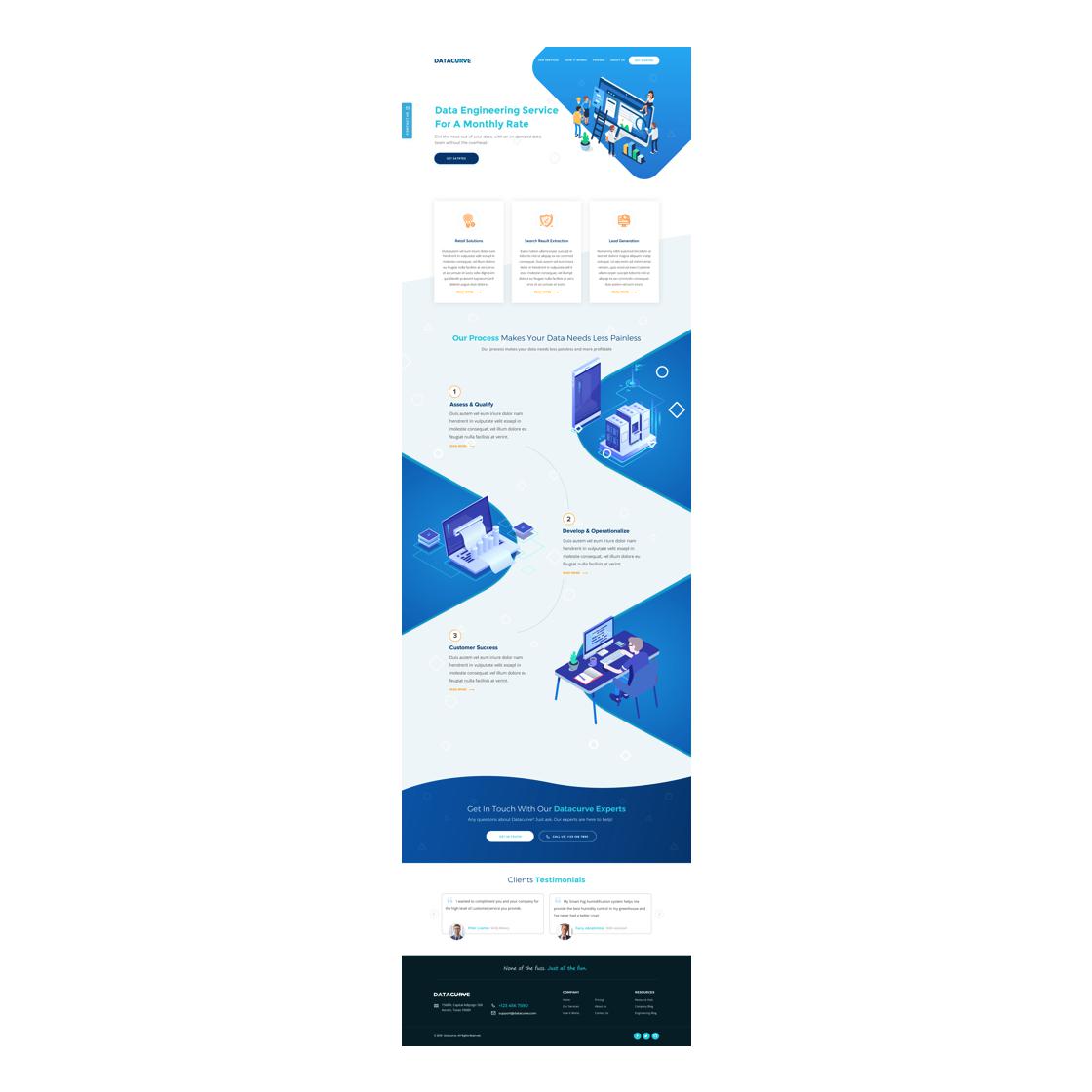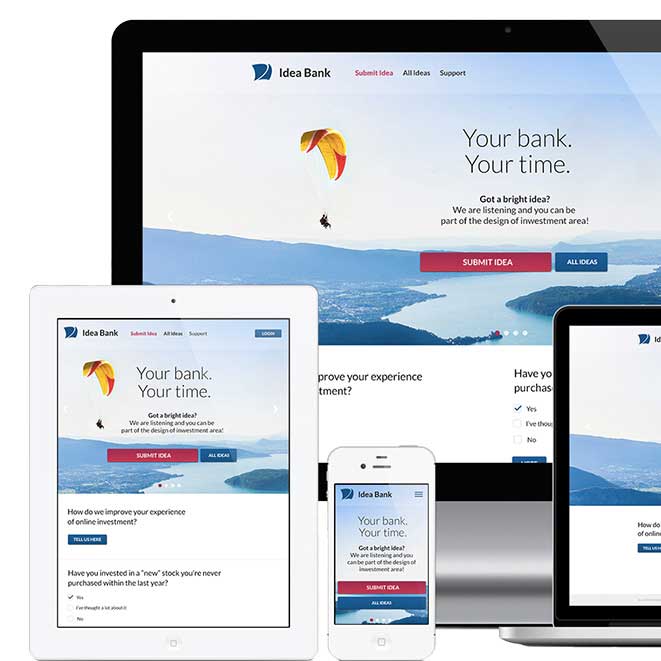 Why is a website important?
An online presence is essential for nearly every business, irrespective of size and type. Studies show that 97% of consumers research their purchases online before they buy something. Today, you can't have a real web presence without a website. Even if you have accounts on social media sites, you still need your own high quality website and website traffic that you can convert into customers. This is particularly true if you have an eCommerce business.
Your website is often the first place a prospective customer visits to learn about your company or organization. A website helps you increase your brand presence online, where there are no geographical boundaries. And, when you implement email marketing strategies or become active on social media, you will want to send new website traffic to your own high quality website.
Custom web designs can do more for your business than any other digital marketing strategy. In fact, most digital marketing and traditional marketing initiatives will fail or be less effective if you don't have a strong Internet presence with your own website and can't convert website traffic into customers.
Your website contains all of the important information website visitors want to know about your business or organization, including who you are, what products or services you sell, contact information, your blog and other thought leadership, and much more. Stand out from the competition and make your brand look great with your unique web presence and stunning web page design.
More than 60,000 of the world's best entrepreneurs, businesses, agencies and non-profits love and trust crowdspring for professional website design.
Talented designers, lots of choice.
Stop wasting your valuable time elsewhere. Over 220,000 talented creatives from 195 countries work on crowdspring.
Work you'll love, guaranteed.
Beautiful web design that drives results. If you're not 100% happy with your website design project, we'll promptly refund all your money.
Award-winning customer support.
All the support you need, when you need it. Our dedicated support team (99% customer satisfaction) is available by phone, email, and chat to ensure your success.
Protect your intellectual property.
Powerful intellectual property protections, made simple. Every project includes industry leading, customized, dynamic legal contracts and policies that protect your intellectual property.
The creative power of crowdspring is unmatched anywhere.
Crowdspring is the first stop for any aspiring entrepreneur, whether bootstrapped or VC-backed. The creative power of the their crowd is unmatched anywhere.
Your custom website can look this good...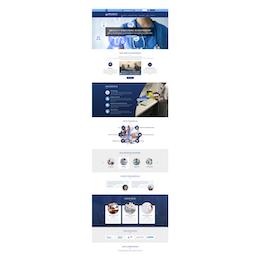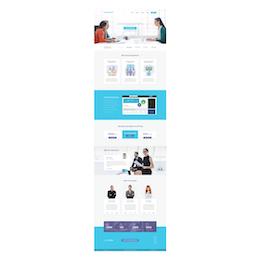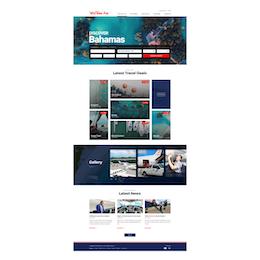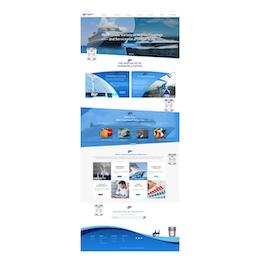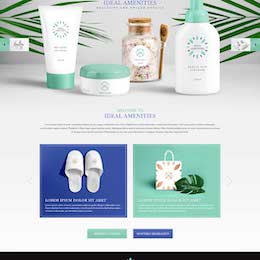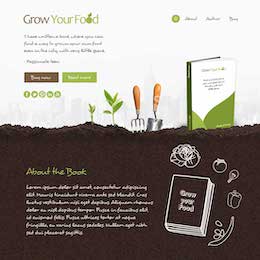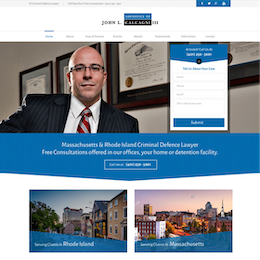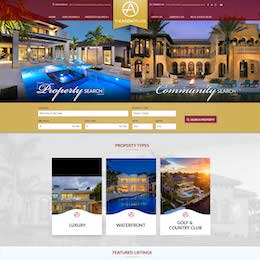 No reviews at the moment.
A STRONG WEBSITE ACCELERATES BUSINESS GROWTH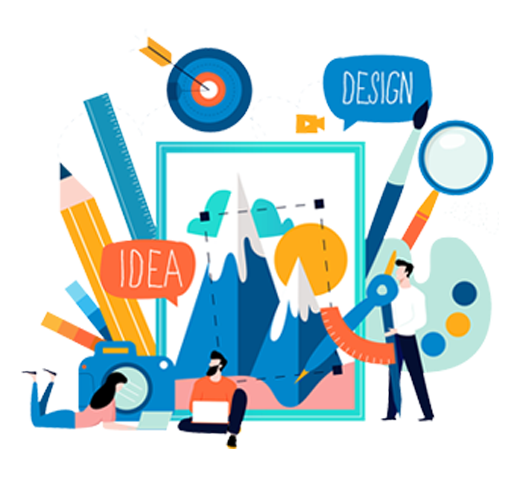 Unlock the secrets to how a strong website can help you grow your business faster.
How crowdspring works for custom website design
Describe your perfect website
Our interactive Q&A is easy to use and customized for website design. Set your budget and share your vision.
Designers submit unique designs
Collaborate with dozens of designers, give feedback and score, and get revised custom designs.
Get a unique design you love
Pick the best website design, finalize your favorite design, and get the final image files and full copyright rights.
Grow your business with beautiful web design.
Get started now
100% Guaranteed
How much does it cost to design a custom website?
A website is a collection of related web pages which are typically identified with a common domain name, which is also called a Uniform Resource Locator (URL) and published on at least one web server. Examples of websites include wikipedia.org, google.com, and crowdspring.com. All published and publicly accessible websites constitute the the Internet (also called the World Wide Web).
How can you design a stunning website?
Many different strategies, techniques, and skills are involved in creating a powerful web page design. Web design involves assessing many elements and design features such as the layout, typography, graphics, colors, images, navigation, structure, search engine optimization, content, graphic design, social media links, text styles, interactive features, user experience, user interface, etc. Professional website designers understand how to create an appropriate balance between the required elements to create consistency, integrity, and a powerful design.
Your website must be unique to stand out and only professional website design can help you create a unique high quality website with design features that work great on a desktop, tablet, and mobile devices. Professional web designers can craft a well-rounded corporate identity for your business and delivers your brand message to your audience.
And, importantly, creative web designs can help you improve your conversion rate as you increase website visitors, which will help you to build steady and sustainable growth in sales and revenue - something every e-Commerce business needs to do to survive and thrive. Digital marketing, including email marketing, will quickly fail without strong website designs. And, professionals know how to create user-friendly website designs that are both search engine optimized and that will build trust for your business and for the products or services you sell. This is important because trust is essential to create a stable and loyal customer base and convert website visitors into paying customers.
Smart marketers and business owners know that it's impossible to visually stand out if your website looks like thousands of others because it was based on a generic template.
Who needs a professionally designed website?
Every business or organization must have a well designed website. Website design is an integral part of doing business online.
Every company, entrepreneur, freelancer, and organization looking to build an audience of customers, clients, or followers or to launch digital marketing strategies or tactics needs a unique website to stand out.
An account on social media platforms isn't enough. Without a well thought-out web page design, you will be unable to engage website visitors and convert them into customers and your email marketing campaigns will fall flat.
Which colors and fonts should you choose for your website design?
If you want a stunning new website, you have to understand how various design features, including colors, images, and fonts work together to create the perfect design. Color has a deep and often subconscious effect on our behavior. Color is often used to persuade or influence us. According to studies examining the effect of color on sales, over 92% of people surveyed say that color us the most important factor when purchasing products.
Bright colors are naturally at home on the web. Computer screens can deliver vibrant, saturated color more easily than print media ever could. And, color is one of the most powerful visual communication tools available.
The right color on your website can improve readership by 40% by making messaging easier to read and more visually appealing. In fact, color is one of the first things our brains perceive from a brand, so it's often the first thing that pulls us in. Choosing the right colors and other design elements for a new website can make the difference between engaged viewers (and conversions!) or nasty high bounce rates.
When should you use an online website builder to create a website?
You'll find many free or low cost website builder and website builder software options that can create a generic website for you. But, online website builders offer only generic template designs that will make it impossible for your customers to fall in love with your unique company. To properly leverage those tools, you'll need to hire a designer who can customize the design for you. Often, the customization costs many thousands of dollars and defeats the reason point to use the website builder in the first place.There is nothing premium or professional about generic web design, even if the website builders claim to use artificial intelligence to build those sites.
Sure, you might be able to use a free or low cost website builder and save a few dollars, but it will end up costing you much more when you struggle to build a strong brand.
Computers don't understand human emotion or psychology. Real web designers understand how people think and how to create emotionally powerful brands.
The truth is that free or low cost website design is never free or cheap.
Don't fall for statements that you can create a professionally designed website in seconds. This is not possible.
Look at the world's most successful companies. Not a single one used a generic website builder to build their brand. That should tell you something...
You'll either pay for professional web design up front with a small fee or suffer the inevitable consequences of bad design.
Website builders and their generic templates will not leave a lasting impression on your audience and will not give you a one-of-a-kind, professionally designed brand identity. Even if you can customize generic templates, you will get an uninspiring, non-professional, generic design.
Simply put: there's nothing unique, custom or brilliant about websites when you make a website using generic templates offered by a website builder.
How is crowdspring different from website builders?
Crowdspring is the most trusted source for high quality website design. We help clients get the perfect custom web design at an affordable price, designed by professional web designers using a dramatically easy design process.
Among other advantages, we professionally review for quality every single designer who works on crowdspring, we provide award-winning collaboration tools that make the design process easy for you and the designer, we offer safe payment options for clients and designers, and we guarantee your satisfaction 100%.
You will pick from many different web design ideas made to your requirements. You won't find generic templates and stock art here. It has never been easier to get the perfect website - designed by experienced web designers - that will wow your customers and set you apart from your competitors.
We have everything you need in one place (project management, designer discovery, feedback, file transfers, IP protections for the work you're buying, award-winning customer support, and more). You'll get full commercial and usage rights for your custom website as part of a written, custom legal agreement transferring those rights to you.
A great web site doesn't have to cost thousands or tens of thousands of dollars. Custom web design projects on crowdspring start at $899, including all fees.
The crowdspring platform is trusted by tens of thousands of the world's best agencies, businesses and brands. Crowdspring lets you tailor your custom website to your brand to create a website design that's uniquely yours.
How you can hire professional website designers
We know you have many choices to design a website for your company or organization. The most common method is to hire a freelance designer, and you can work 1-to-1 with an expert web designer on crowdspring.
There are other ways to get your business website. For example, you can crowdsource your web design from a design company by starting a web design contest on crowdspring.
Nothing makes us happier than connecting people, businesses, agencies and nonprofits with talented designers.
We have a terrific community of logo designers, graphic designers, web designers, illustrators, product designers and namers. Over 220,000 talented creatives from 195 countries work on crowdspring.
When you post your custom web design project on crowdspring, you'll get custom designs submitted by designers from all over the world. You won't have to waste your valuable time digging through bids and proposals. You'll pick your favorite from actual designs. In fact, clients have told us that choosing their favorite is the hardest part of the whole process!
When using crowdspring for web design services, you can focus on getting the best result possible. We take care of everything else. With our award-winning customer service, hassle-free guarantee, customized legal agreements, strict intellectual property standards and fantastic project management tools, we know you'll be happy. And if you're happy, we're happy.
And if you prefer to work with a single designer, we've got you covered. Just like a traditional crowdspring project, in 1-to-1 projects, you decide how much your project will cost. The minimum price for a 1-to-1 project starts at $200 (which includes crowdspring's fee) and you can always increase the award.
Designers receive 100% of your award. Our fees cover the cost to host the project, our award-winning tools, escrow and payment, and custom contracts and non-disclosure agreements.
You and the designer you pick will be able to negotiate both the scope and the price for the project. When determining your award amount, please remember to price your project based on the scope of work. More labor-intensive projects deserve larger awards than very simple projects. You can set your own budget or you can ask the designer to provide a price quote based on the scope of work. It's your choice.
We like to have fun at crowdspring, but we take our business very seriously. Although the vast majority of the businesses we work with are smaller, we regularly work with the world's best Brands, including Amazon, LG, Random House, Starbucks, Barilla, Phillips and many more. We also regularly work with many of the world's best agencies - and tens thousands of entrepreneurs and startups from over 100 different countries.
We would love to help you!
Frequently Asked Questions About Website Design
Great resources to help you start or grow your business...
Whether you're starting a new business or looking to grow an existing business, we've pulled together some of our best resources to help you.
If you are ready to become your own boss and wonder how to start a business in 2021, we have a complete guide that will help you to get started quickly.
If you are ready to bring your business online, read this terrific guide on how to start an eCommerce business in 2021.
If you are a respected expert in a particular field and want to know how to start a consulting business, we have you covered too.
If you already have a specific industry in mind, we can help. For example, if you're wondering how to start a successful clothing brand or clothing line, we've put together everything you need to know to become a successful apparel entrepreneur.
And if you're wondering how to start a photography business or how to start an Etsy shop, we've put together terrific guides that can help you to get started right away.
Whether your business is existing or new, you should make sure that you have a strong brand identity for that business. A brand identity is the most effective way a business can gain a competitive edge in an increasingly crowded marketplace.
And if you are running out of marketing ideas and your marketing campaigns are falling flat, have you tried some new techniques? For example, some companies are finding great success with chatbot marketing.
We've been featured in...






Popular Articles About Website Design
Web Design
We've collected six of the top website design trends you can expect to see in 2020.
Web Design
Here are 16 important website design factors that help your small business increase customers and profits.
Web Design
A terrific guide to help you bring your business online or start an e-Commerce business in 6 steps.
Web Design
Here are 6 simple steps to help you create a professional business website.
Web Design
If you run an e-Commerce business and want to fully realize your eCommerce business's potential, focus on these important 5 website design features.
Web Design
Here are 7 important website design best practices for sites that want to convert prospects into customers.
Web Design
Check out our list of 7 trackable factors that will tell you if and when it's time for a website redesign.
Web Design
Taking the time to streamline your website will create a better user experience and serve your business better.
Web Design
10 important tips to help you create an awesome website design
Real people, real support.

Need help deciding?
We're happy only when you are.
Our support team is always ready to help you with a free, no obligation design consultation.