Custom Logo Design

You need a high quality company logo as unique as your brand.

Collaborate with professional logo designers to create a stunning, high-impact logo for your company or brand that leaves a memorable impression.
Why crowdspring is your best choice to create a logo:
100% money back guarantee
Dozens of unique logo designs in 7 days or less
Original, editable logo design file (AI or EPS)
Digital, print, web files (RGB, CMYK, PNG, JPEG, PDF)
Award winning customer support
Free legal contract protecting your intellectual property
No logo templates or generic clip art
220,000+ professionally screened and reviewed logo designers
A logo is a graphic mark, emblem, or symbol that represents a company or brand. When you set aside all the design trends and fads, at its core, a logo must:


Embody your brand
Be instantly recognizable
Be versatile
Be timeless
Every choice when you design a custom logo should exist only to serve and strengthen the four items listed above.
Why do you need a high quality logo?
Although a logo can be a work of art, that's not its main function. A company logo is the building block your business needs to create a strong brand identity.
You'll use your company logo on business cards, website, product packaging, labels, social media, on printed materials, custom t-shirts, signs, and everywhere else where you want to identify your business.
Your logo must be unique to stand out and only a professional logo designer can create a high quality custom logo that showcases your brand name and meets your business needs. A good designer can give you smart logo designs and logo ideas, not just generic clip art and stock art.
More than 60,000 of the world's best entrepreneurs, businesses, agencies and non-profits love and trust crowdspring for high quality logo design.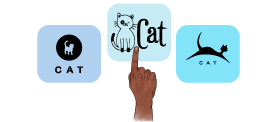 Talented logo designers, more choice.
Stop wasting your valuable time elsewhere. Over 220,000 talented logo designers from 195 countries work on crowdspring. Get production ready files for print or digital use.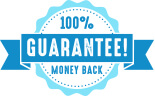 Unique logos you'll love, guaranteed.
Beautiful logo design that drives results. If you're not 100% happy with your logo design project, we'll promptly refund all your money.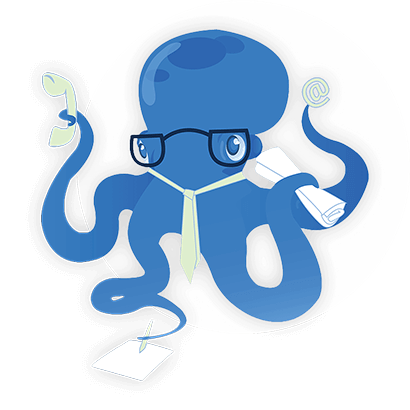 Award-winning customer support.
All the support you need, when you need it. Our dedicated support team (99% customer satisfaction) is available by phone, email, and chat to ensure your success.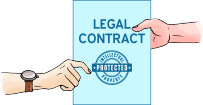 Protect your intellectual property.
Powerful, industry-leading intellectual property protections, made easy. Every project includes customized, dynamic legal contracts and policies that protect the designs you purchase.
The creative power of crowdspring is unmatched anywhere.
Crowdspring is the first stop for any aspiring entrepreneur, whether bootstrapped or VC-backed. The creative power of the their crowd is unmatched anywhere.
Your unique logo can look this good...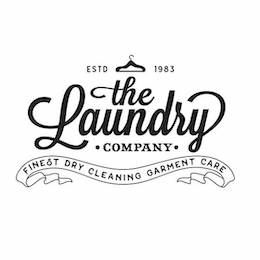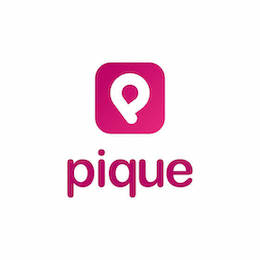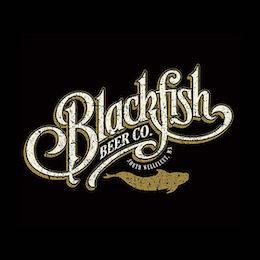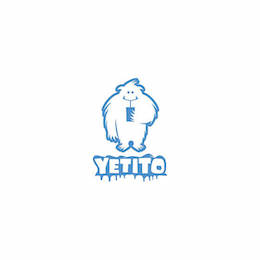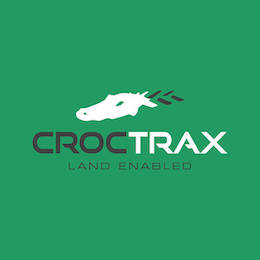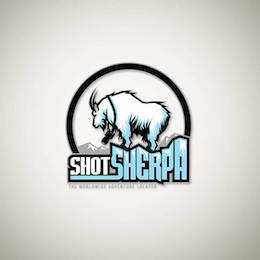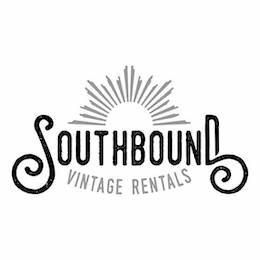 No reviews at the moment.
How crowdspring works for custom logo design
Describe your perfect logo
Our interactive Q&A is easy to use and customized for logo design. Set your budget and share your vision.
Designers submit unique designs
Collaborate with dozens of designers, give feedback and score, and get revised custom designs.
Get a unique logo you love
Pick the best logo, finalize your favorite design, and get the final image files and full copyright rights.
Grow your business with stunning logo design.
Get a custom logo
Starts at $299 (including all fees)
How much does it cost to design a logo?
What is a logo and how can you create a logo?
A logo is a graphic mark, emblem, or symbol (also known as a brandmark) that represents and helps people identity and recognize a company or brand.
A properly designed company logo will build a bridge between your brand and your customers and prospective customers.
A logo serves two primary purposes. First, it helpds build a brand's identity and gives your company a brand personality. Second, it tells people what the brand is all about.
You can learn more about the psychology of logo design, the 10 essential logo design elements, and about 2021 logo trends on our award-winning marketing blog.
Which colors should you choose for your logo design?
When you design a logo, color is one of the most important logo design elements. If you want a stunning and high quality business logo, you have to understand how colors work to create the perfect logo designs. This is especially important in a wordmark, which is a distinct, text-only typographic treatment of the brand name (examples: The FedEx, IBM and Microsoft logos are all wordmarks).
It may seem like an artistic decision, but the primary color you choose to create a company logo actually has a serious psychological impact on how people perceive your brand.
In a widely-cited study called "The Impact of Color on Marketing," research found that people make a subconscious judgment about products within the first 90 seconds of seeing it. Consumers place color above other factors such as sound, smell and texture. Almost 85% of consumers cite color as the main reason they buy a certain product, and 80% of people believe color increases brand recognition. That's why logos in the real estate industry tend to use certain types of colors and avoid other colors.
To learn more about how color impacts branding and logo design and to understand how a color-wheel can improve logo ideas and logo creation, read Small Business Branding: What Color Says About Your Business.
Which fonts should you choose for your logo?
High quality company logos are not just about creative illustrations and drawings. Many companies use typography in their logos either instead of or in addition to images and symbols.
When incorporating words or phrases, logos often play with the font style, size, and even letter spacing. Some logos include the full brand name, while some just include an initial. Some don't include any letters or words at all, but traditionally use a specific text style for those elements.
Either way, font styles including the choice of serif or sans serif fonts and typefaces, are essential to making the company name work well with the other graphic elements of the logo. Can it be read at small sizes such as when placed on business cards? Is the letter spacing or word spacing well adjusted? Typography is a craft in itself - it's the first voice of stating who you are.
Should you use a free logo maker to create a logo?
You should never use an online logo maker to design a logo for free!
Free logo design is never free. It's true that you'll find free or low cost logo makers that can help you design a logo using generic logo templates. These range from a free logo maker, to an online logo maker that charges you monthly fees to use your logo, to a logo generator, to a logo creator, and other logo maker tools. You can't make a logo that stands out by using generic logo templates from a logo maker tool.There is nothing premium or professional about generic logo design from a free logo maker or logo creator using their pre-made logo templates and generic design elements.
Computers and free logo makers don't understand human emotion or psychology. Real logo designers understand how people think and how to create emotionally powerful brands using original designs, not logo templates.
Don't fall for statements that you can create a professionally designed free logo in seconds. It's not possible to design your logo in seconds if your goal is to get a high quality and unique logo.
And, the claim that you can create a logo in seconds is misleading because online logo makers will give you only a low resolution generic logo for free. If you want a higher resolution file, you will need to pay extra and you still will only get generic, clip art and template-based designs.
Look at the world's most successful companies. Not a single one used a generic logo maker or logo creator to design a logo for free to build their brand. That should tell you something...
You'll either pay for logo design up front with a small fee or suffer the inevitable consequences of bad design when using a free logo maker, logo creator, or other cheap logo design service.
Bad design is expensive because it will undermine all your marketing efforts.
How is crowdspring different from a free logo maker or logo creator?
Crowdspring is the most trusted source by small business owners, startups, brands, agencies, and nonprofits for high quality custom logo design online.
Smart marketers and business owners know that it's impossible to visually stand out if the logo for your business, sports club, organization, or other brand is created by an online logo maker and looks like thousands of others.
Unique logo ideas require innovative design thinking and you simply will not get unique logo ideas from a computer. Crowdspring logo design services empower you to customize your logo and create a brand identity that's uniquely yours, created by real designers, not computers.
Among other advantages, we professionally review for quality every single logo designer who works on crowdspring, we provide award-winning collaboration tools that make the design process easy for you and the logo designer, we offer safe payment options for clients and designers, and we guarantee your satisfaction 100%.
You will pick your perfect logo from many different logo design ideas made to your requirements. You won't find generic templates and stock art on crowdspring. It has never been easier to get the perfect logo - designed by experienced graphic designers - that will wow your customers and set you apart from your competitors.
Many small business owners worry about how much a logo designs costs. The truth is that a great logo for your business or brand doesn't have to cost thousands or tens of thousands of dollars. Custom online logo design projects on crowdspring start at $299, including all fees.
Crowdspring is trusted by tens of thousands of the world's best agencies, businesses, entrepreneurs, and brands.
How you can hire professional logo designers
We know you have many choices to customize your logo or to create a logo for your brand. The most common method to get a logo is to hire a freelance designer, and you can work 1-to-1 with an expert logo design on crowdspring.
There are other ways to get your company logo. For example, you can design a logo by starting a company logo design contest on crowdspring.
And if you prefer to work with a single designer for logo creation, we've got you covered. Just like a traditional crowdspring project, in 1-to-1 projects, you decide how much your project will cost. The minimum price for a 1-to-1 project starts at $200 (which includes crowdspring's fee) and you can always increase the award.
Designers receive 100% of your award. Our fees cover the cost to host the project, our award-winning tools, escrow and payment, and custom contracts and non-disclosure agreements.
Frequently Asked Questions About Logo Design
We've been featured in...






Logo Design Ideas and Inspiration
Real people, real support.

Need help deciding?
We're happy only when you are.
Our support team is always ready to help you with a free, no obligation design consultation.