Free Resources for Agencies
Agencies are at an inflection point. Clients are cutting costs, but demanding more innovation and creativity.
We're here to help...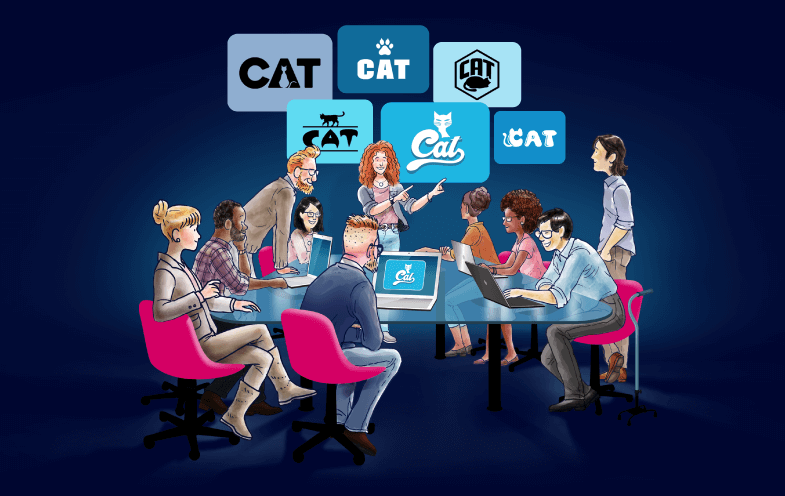 Free, actionable agency resources.
These resources were designed for quick and easy implementation. If you want to grow your agency and offer your clients more, then download these resources now and get started today.
Frequently Asked Questions
Maintaining an in-house creative staff is expensive and laborious. With the crowd, you get access to a creative pool many times larger than anything you could tap in-house for a fraction of the cost. While strategic creatives are still necessary to make sure the crowd is effectively utilized, it's far less expensive to hire one strategist than four designers… much less 220,000 of them.
Your clients win big here, too. If your agency works with crowdspring, your clients get a chance to consider a much wider array of creative proposals - and from designers who specialize in specific types of design. That means your client will get cutting edge deliverables and guidance from those who know the game better than anyone else. And, all at a far more comfortable price point. No more Russian roulette.
Plus, with our industry-leading intellectual property agreements, policies, and practices, you can trust crowdspring to deliver great results for you and your clients.
Since 2008, crowdspring has been the top choice for the world's large, midsize and small agencies. We've worked with the likes of Crispin Porter + Bogusky, BBH, FCB, Element79, Shift Communications, and hundreds of other agencies in the United States and around the world.
We've also worked with hundreds of boutique and freelance clients to help them scale their businesses sustainably.
Our flexible pricing levels offer a perfect option for agencies of any size. You will know exactly what you will pay, with no hidden costs and no surprises.
While agencies can post Silver and Gold projects, most agencies choose Elite or Platinum in order to work with the best creatives and access pro tools.
Elite projects allow you to work with five of crowdspring's best designers (those with reputations of 90 and above), each of whom is paid. Your five designers will deliver five different styles and approaches. You'll save time scoring entries and providing feedback to fewer designers. And, you'll walk away with intellectual property rights, and final deliverables from each of the five designers.
Platinum projects include all of the pro tools useful for agencies and are open to an unlimited number of creatives with a reputation of 80 or above. Because Platinum projects feature our highest awards, they attract our top creatives, so you'll see work from the best of the best.
Agencies of any size can leverage:
Crowdspring guarantees your satisfaction. We're not happy until you are. Simply contact us within 30 days of the end of your crowdsourced design project and we'll return ALL of your money. Agencies are so thrilled with the designs they receive on crowdspring that we are proud to stand behind the work and make you an iron-clad promise.