Unique Business Names

What's in a memorable business name? Success.

Our experts will suggest dozens of captivating business names and you pick the one you love.
With every naming project you'll get:
100 business name ideas in 7 days or less
If you get fewer than 100 name ideas, get 100% of your money back
Award winning customer support
60,000+ happy clients
Free legal contract protecting your intellectual property
30,000+ professionally screened and reviewed naming experts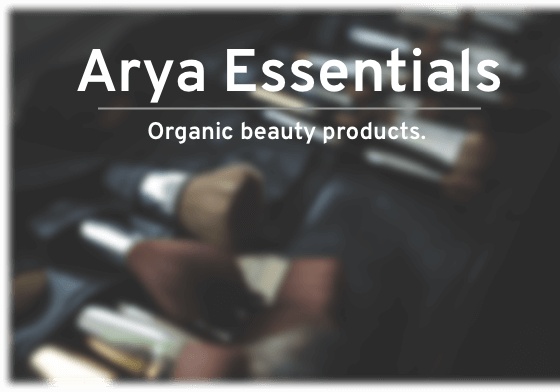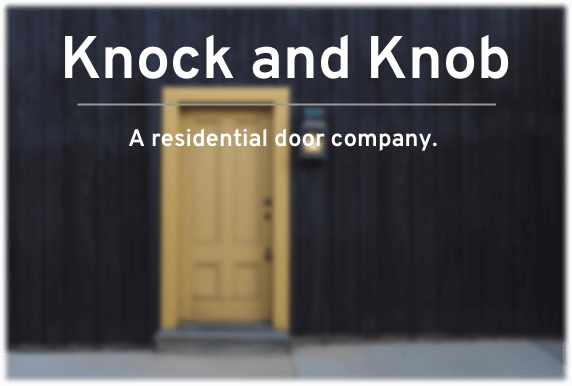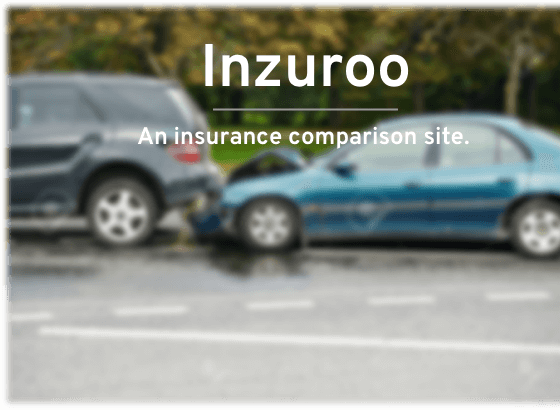 A smart way to name a business
The right name for your business is more important than you think.
Our global team of naming experts helps you discover unique, brand names (and matching domains) through a dramatically simple and quick process that starts at $299, including all fees.
It's never been easier to get captivating business name ideas from real people, not computers, that will delight your customers and set you apart from your competitors. We even tell you about a matching domain availability for the business name you are considering.
We have everything you need in a fresh, easy-to-use interface (project management, namer discovery, feedback, IP protections for the name you're buying, award-winning customer service, and more) for a price that's 25 to 50 times less than you would pay an agency. Guaranteed!
Crowdspring makes the work of finding your perfect business name or product name, and matching domain, a fun, collaborative experience.
When should you use a business name generator?
Never.
Your company name is one of the most important elements of your brand identity. It's impossible for a business to build a strong brand identity and impress customers and prospects with a boring, forgettable business name.
A business name generator is nothing more than computer software that spits back random dictionary words.
Business name generators don't suggest memorable company names. What can you expect when they ask you to describe your brand in one word and then the computer picks random dictionary words, combines them, and spits out the results.
It does take seconds to create a business name and claim a domain when you use an online business name generator, but does it make sense for your company? A business naming process performed by a computer is inhuman, cold, and forgettable. And, not surprisingly, the suggested names have no connection to your unique company. There's no such thing as instant brand-names unless you randomly type on your keyboard.
Random, generic, and forgettable business names will make it impossible for your customers to fall in love with your unique company.
Sure, an online business name generator might be cheap or even free. But this is one area where it will end up costing you much more when you struggle to build a strong brand with a random business name.
The truth is that a strong brand identity is never free. You'll either pay for it up front with a small fee or suffer the inevitable consequences of creating a weak brand.
Online name generators like oreblo, namelix, and the shopify business name generator will not leave a lasting impression on your audience and will not give you a one-of-a-kind brand identity. There's just nothing unique, custom or brandable about random words or word fragments, even when someone claims the business names are suggested by an algorithm or artificial intelligence (AI).
There's a reason the world's best marketers, agencies, and brands rely on real people and not computers to name companies. In fact, none of the most successful companies in the United States or anywhere else in the world were named by a machine.
So whether you're a first-time entrepreneur seeking strong company name ideas or have an existing business and considering a rebrand, avoid algorithmic business name generators and get the perfect name for your business from real people, not computers.
More than 60,000 of the world's best entrepreneurs, businesses, agencies and non-profits love and trust crowdspring for unique business names.
Why choose crowdspring to name your business?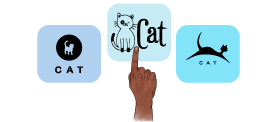 Talented namers, lots of choice.
Stop wasting your valuable time elsewhere. Over 220,000 talented creatives from 195 countries work on crowdspring.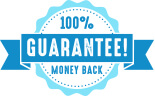 Names you'll love, guaranteed.
Terrific business names that drive results. If your naming project doesn't receive at least 100 entries, just let us know within 30 days and we'll promptly refund what you paid.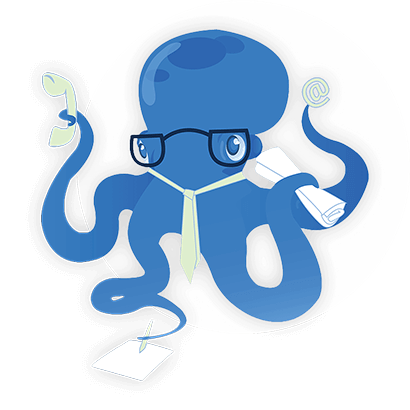 Award-winning customer support.
All the support you need, when you need it. Our dedicated support team (99% customer satisfaction) is available by phone, email, and chat to ensure your success.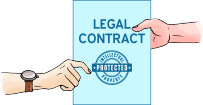 Protect your intellectual property.
Powerful intellectual property protections, made simple. Every project includes industry leading customized legal contracts and policies that protect your intellectual property.
Our customers love us.
Crowdspring is the first stop for any aspiring entrepreneur, whether bootstrapped or VC-backed. The creative power of the their crowd is unmatched anywhere.
Your memorable business name can be this good...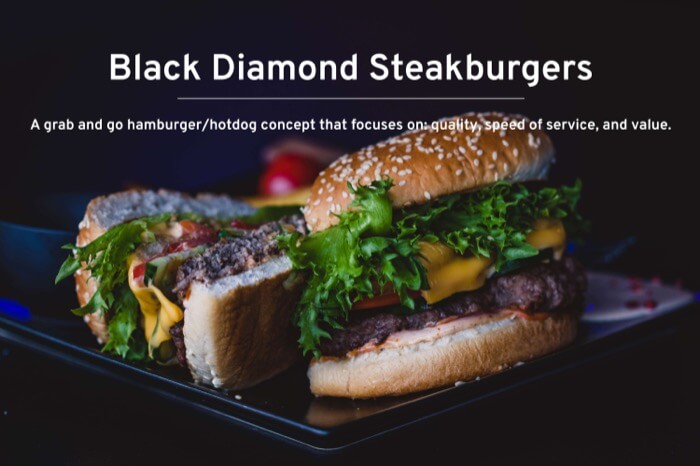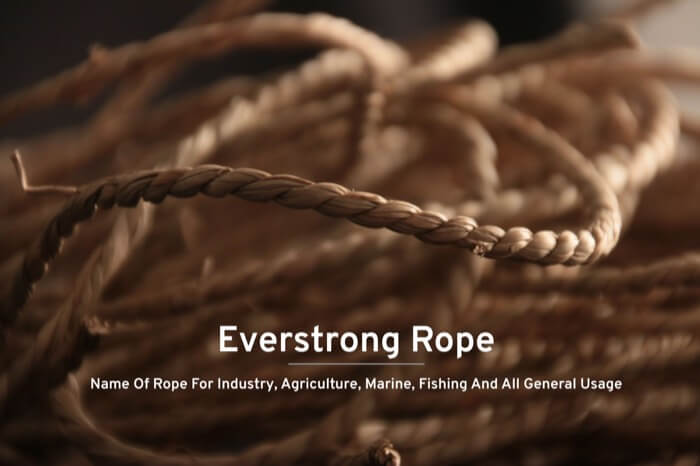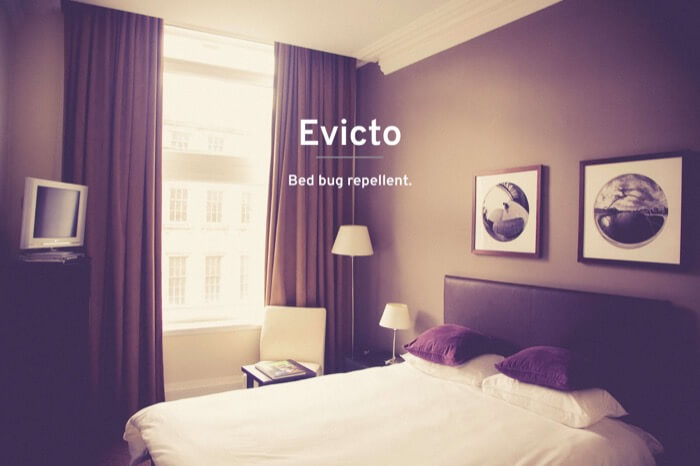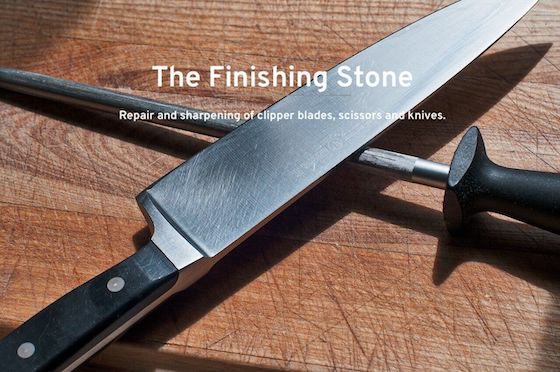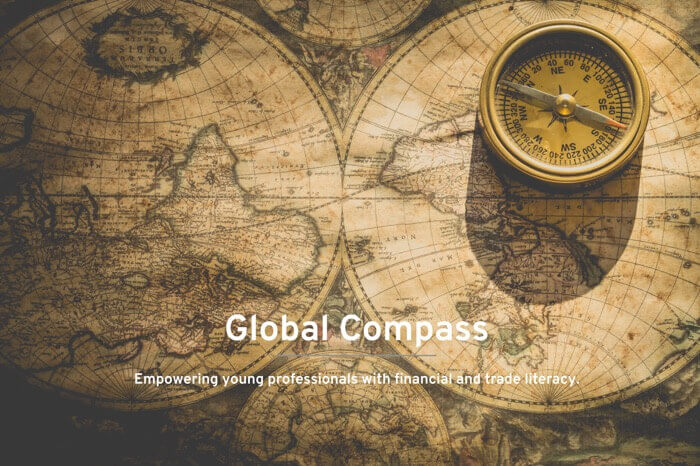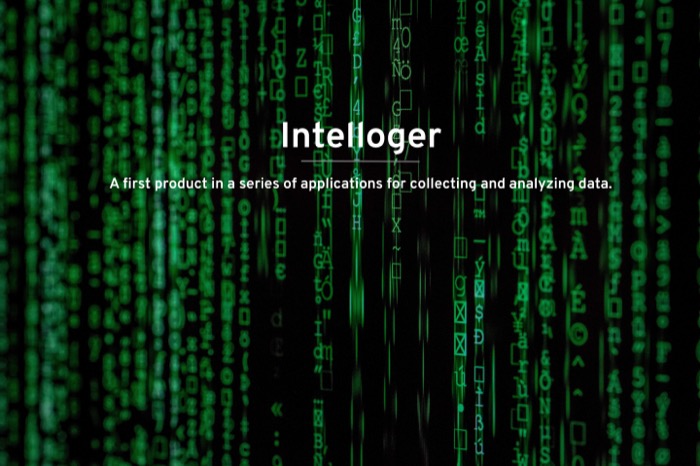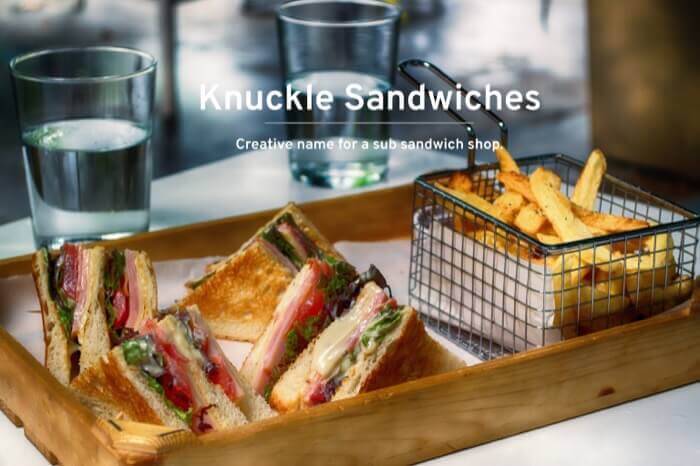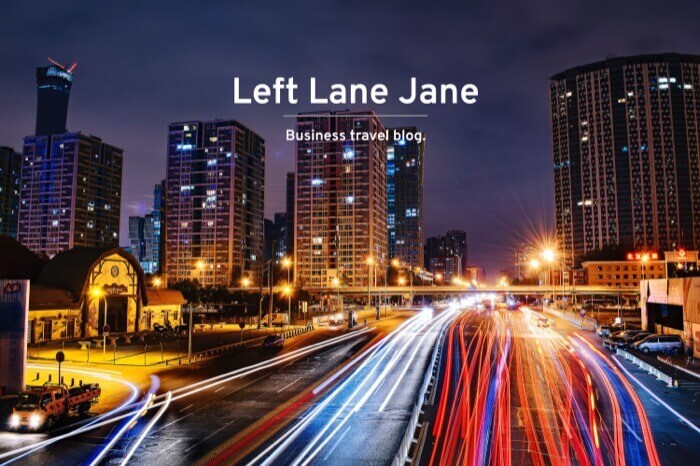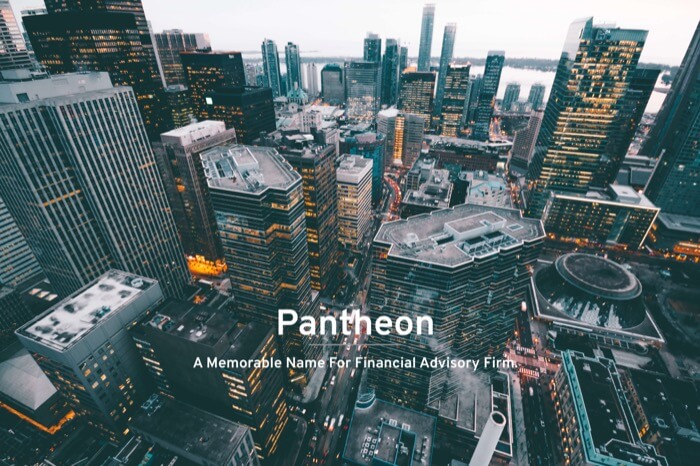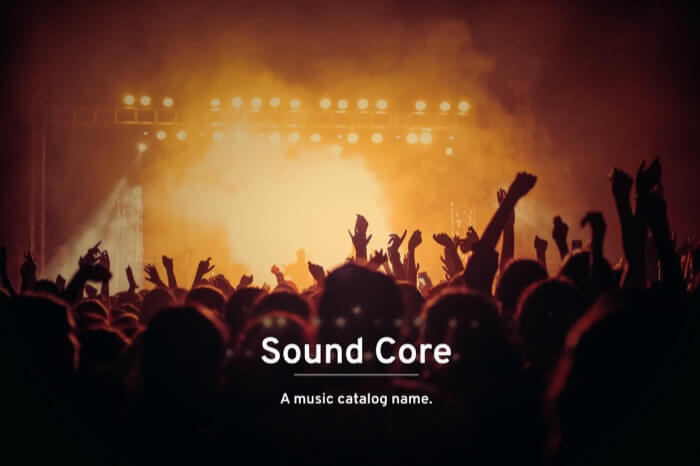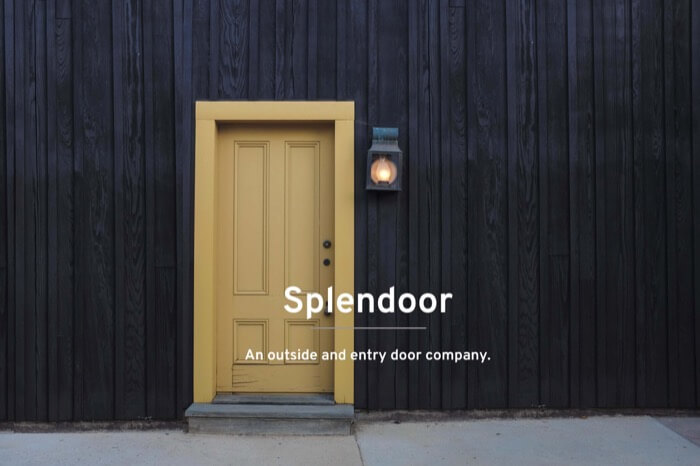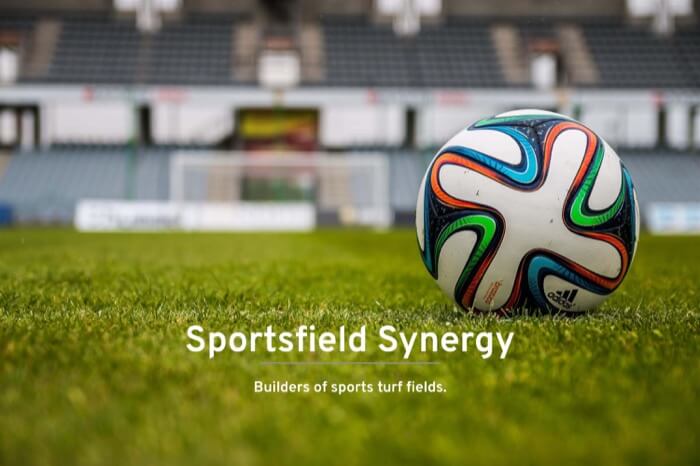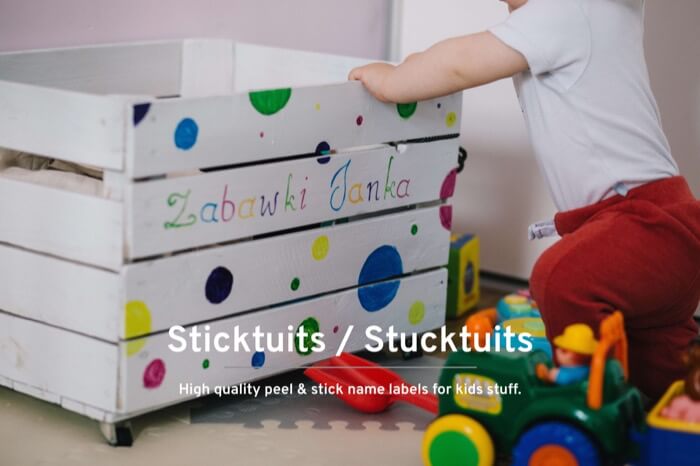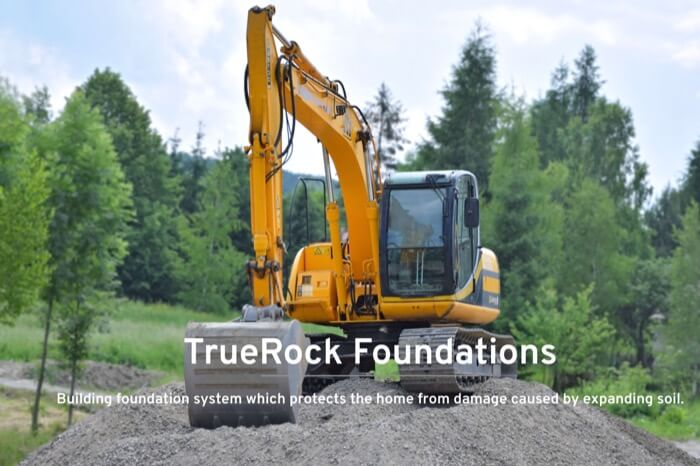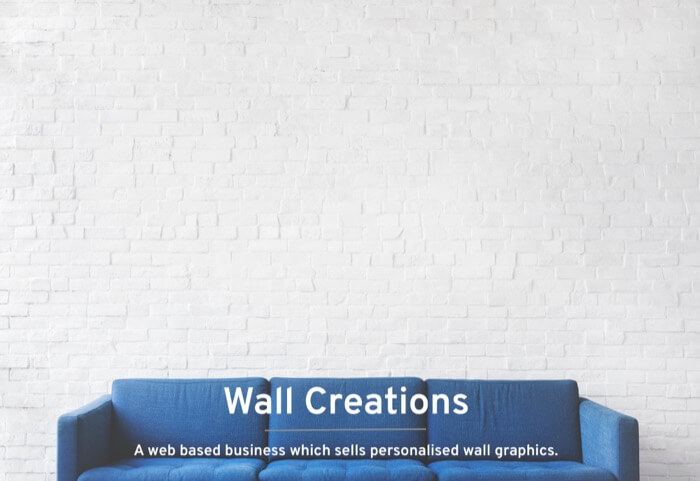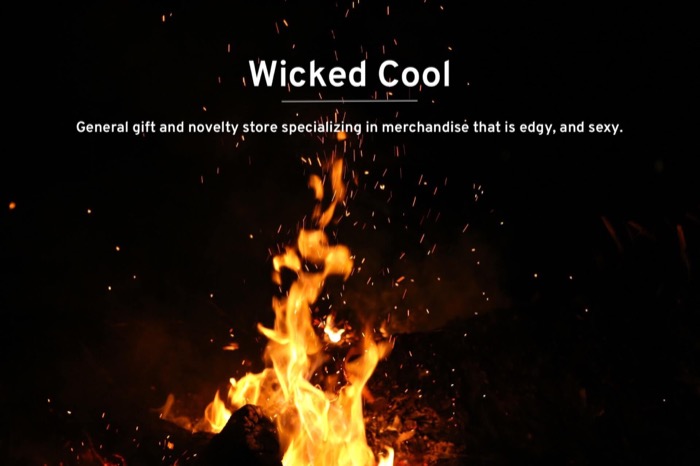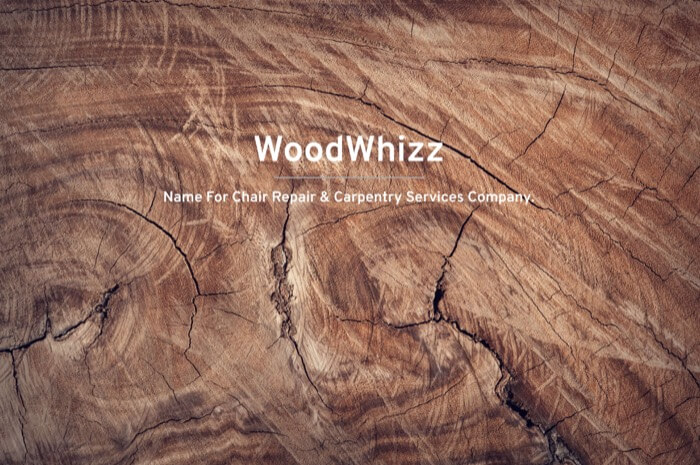 No reviews at the moment.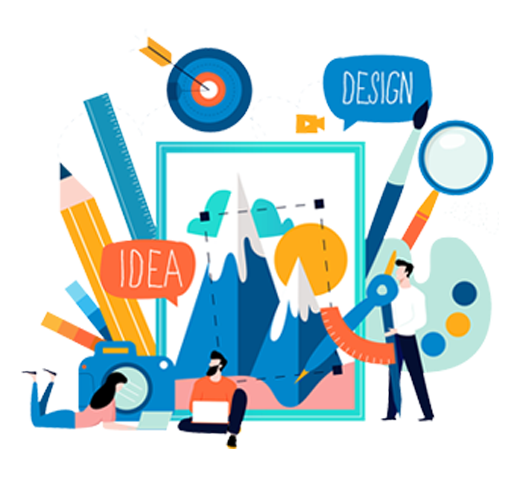 FREE BRAND IDENTITY GUIDE
Unlock the secret to faster business growth. Get the free guide now.
how crowdspring works for naming a business ...
1.

Tell us what you need.
Interactive Q&A customized for naming projects.
Flexible pricing for everyone.
Simple (takes just a few minutes) and proven process.
"I loved working with crowdspring! It was so exciting to watch your project pick up steam as you gave feedback to the creatives. It felt very collaborative and you have so many creative people submitting ideas just for your project. Their system is organized, easy to use and understand. I am so happy with the results!"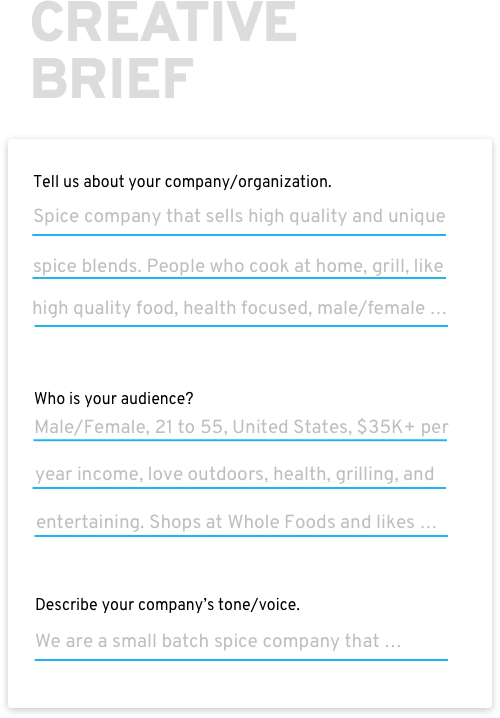 2.

Work with our über-talented creatives
Multiple creatives submit dozens of name ideas.
Review, rate, and give feedback.
One price. Pick the name you love.
"In 10 years I have launched 17 projects on crowdspring and have always been impressed. Crowdspring brings 10 maybe even 100 times more creativity than simply working with a single random creative I could have found outside of crowdspring where I might only see a couple different concepts. And the price is very affordable."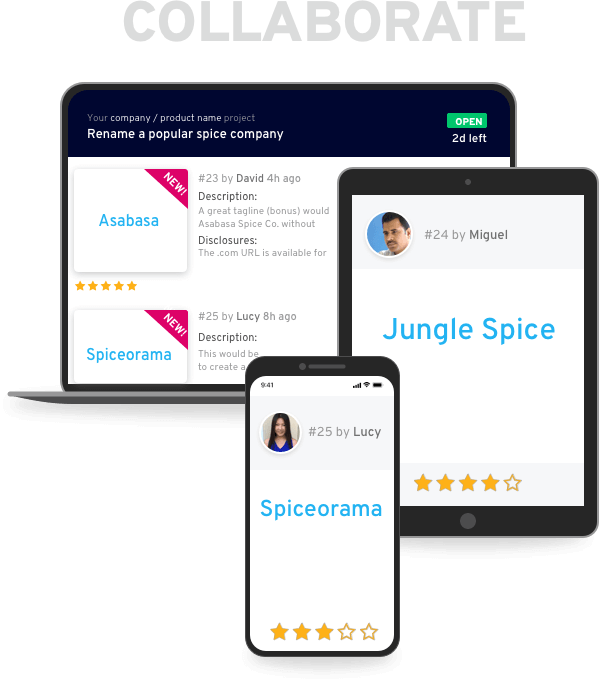 3.

Pick the winning name and finalize the project.
Select the winner.
Make final adjustments.
Receive full rights to the work you purchased.
"I just finished my 2nd of 3 projects with crowdspring. The first was an incredible book cover. This new project was artwork for a wooded token. I have a 3rd project on going for the development of a logo for graphic for my wife's jewelry business. I'll summarize - Don't waste your time at other sites - just come to crowdspring.com. The experience, the talent and the result will only make your life easier."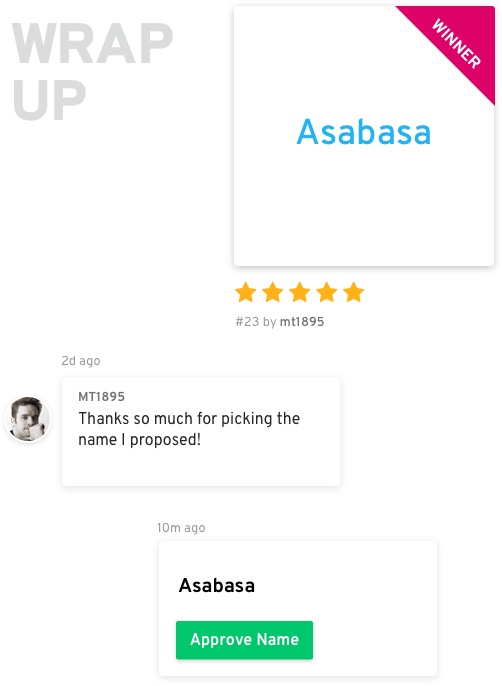 Captivating business names at the right price.
The best way to name your business. Guaranteed!
We create compelling brand stories ...
Brand story provided by mt1895:
'A great tagline (bonus) would be: You can't say Asabasa Spice Co. without first saying AHH. Asabasa is a fun word I like to say when I am feeling great and relaxed. It has no meaning and is not associated with any language from my research. The name is a palindrome which can be spelled and pronounced the same forward or backwards - which means no matter which way you look at it, it still says AHHH (HOW COOL IS THAT!) The name can indeed be trademarked in the USA for sure. It can be branded and it surely has character & personality. The name is essentially just ONE word and only seven characters and uses only three letters.'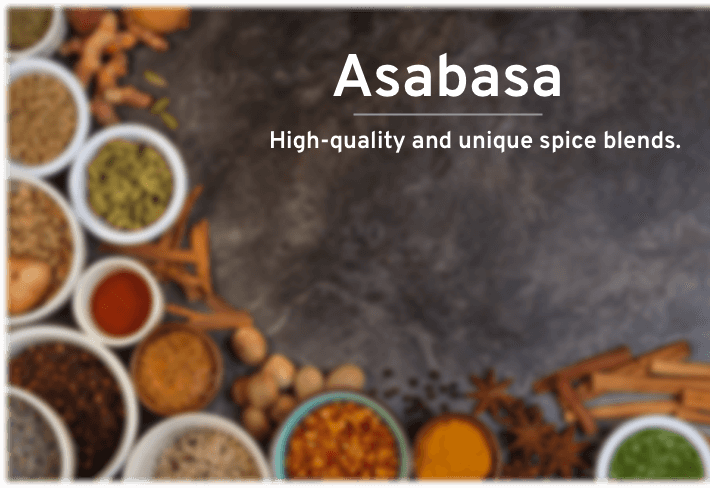 We explain why the business name is memorable ...
Brand story provided by Itswords:
'Clink has a double meaning - the sound two glasses make during CHEERS. :) And, it's slang for jail - a reference to the historic building your brewery occupies. The name is fun, easy to say, spell and remember, and the reference to a sound 'clink' and to water makes it a memorable name.'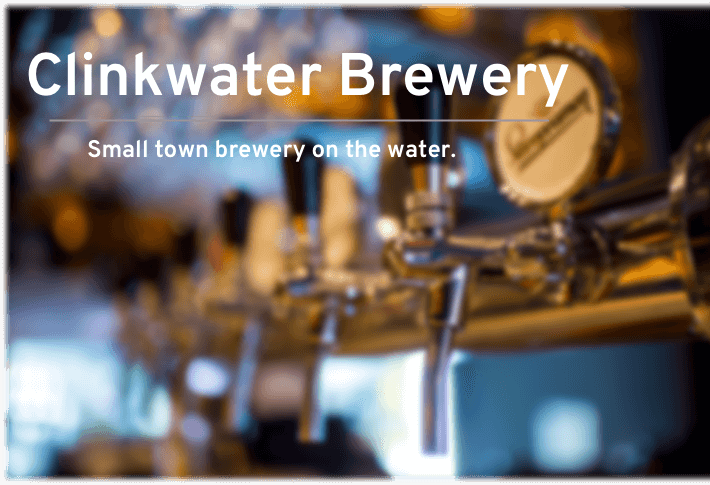 We explain the origins of the name ...
Brand story provided by 1parker:
'The name has only 5 letters, it pronounces equally in many languages and there is a nice meaning to it (latin for castle, fortress).'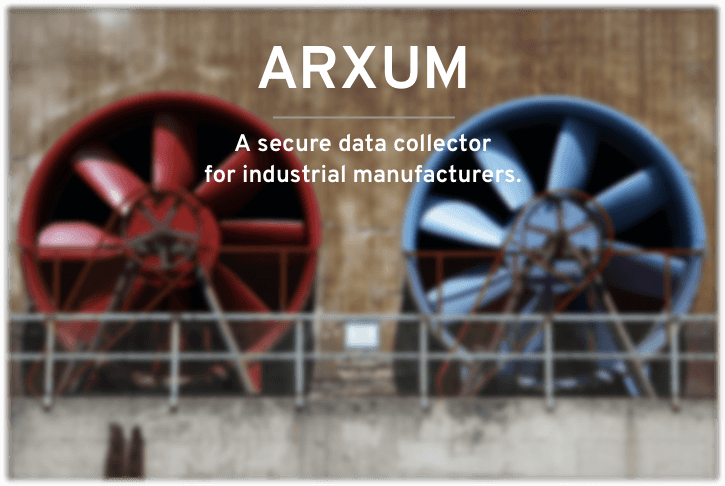 Fundamentals of memorable business names
Why is a strong business name important?
A brand is a name, term, design, or symbol that differentiates a business, organization, firm, product or services from its rivals, in the eyes of the customer.
A strong brand name communicates what your company does, how it does it, and at the same time, establishes trust and credibility with your prospects and customers. Strong business names are important for every type of entity, including corporations, partnerships, limited liability companies (LLC), LLP, PLC, joint ventures, and others.
Business names can be real words, made-up words, or combinations of words. For example, Hospira, a name selected by the company's employees, was derived from the words hospital, spirit, inspire, and the Latin word spero, which means hope. Bosch, a German diversified technology-based corporation, was named after its founder, Robert Bosch.
Some famous companies started operating under different names but later changed those names. For example, Google was initially called BackRub. Pepsi-Cola was initially called Brad's Drink. Sony was initially known as Tokyo Tsushin Kogyo. BP, formerly British Petroleum, was shortened as part of a rebranding effort in 2000.
Some companies choose to operate under a trade name, or trading name, which is a pseudonym frequently used by companies to operate under a name different from their registered legal name.
How many of these and other successful companies do you think used a 10-second business name creator to get a creative brand name in seconds or to generate business names instantly? If you answered 'none', you are correct. No successful company has ever jumped from naming a brand to securing the domain name, to starting a small business - all in a few clicks.
If you have an existing name that no longer fits your brand, you can learn more about the why and how to rename your business, and review the 10 tips for naming your startup or small business on our award-winning business marketing blog.
Can you operate under a business name different from your legal name?
Every business has a legal name. But, sometimes you don't want to operate your business under your registered legal business name.
There are many reasons for this. For example, the legal name might be confusing, unrelated to your business, or no longer descriptive of your business. Or you just might want a new name without changing your incorporation or registration documents.
You can easily do this by registering a DBA (doing business as). A DBA is like a nickname for your business. A DBA is sometimes also called an 'assumed name', 'fictitious business name', or 'trade name'.
Importantly, registering a DBA does not excuse you from forming a legal business entity. You must first create a business structure, like a corporation, LLC, limited partnership, or another structure, before you can register a DBA.
You can operate your business under as many DBA names as you want - there are no limits. But, each DBA name must be registered in the state where you operate. This is required because the public has a legal right to know that a particular person or legal entity is conducting a business under a name that differs from its legal name.
There are many reasons you should consider registering a DBA for your business: you don't want to use your personal name for the business, your bank requires a DBA, you're taking your business in a new direction, you want to improve credibility, and it's better for marketing. The legal name of a business might be complicated or hard to pronounce. A DBA will allow you to market a memorable, accessible brand name that's more search engine friendly.
The cost to set up a DBA varies by state, county, city, and business structure. In general, you will end up spending from $10 to $100 on registering your DBA.
Here's a useful starting point to file a DBA, with insights, FAQs, links, and state requirements to help you file a DBA in any U.S. state or territory.
10 things to consider when naming your business
Here are the 10 things you should consider when deciding on a new business name:
Think about what you want your business name to convey.

Your company name is an important part of your company's identity. The name will appear on your business cards, letterhead, website, promotional materials, products, and pretty much everywhere in print to identify your company or your company's products and/or services.




Service oriented businesses should consider whether it will be easy for their prospective customers to recognize what services the business provides, based on the name of the company (example: Friendly Dog Walkers or Bright Accounting), for this we highly suggest to get professional help, salesforce is a great option.




Businesses located in rural areas and serving rural communities may want to project a smaller, hometown feel with their name. However, businesses planning to focus on bigger markets or bigger customers might want to project a larger, more corporate image with their name.




Brainstorm to identify name possibilities.

Once you understand what you want your company name to convey, you should set aside some time to brainstorm. Think about words that describe your industry or the products/services you offer. Think about words that describe your competitors and words that describe the differences between your products and services and those of your competitors. Also, consider words that describe the benefits of using your products or services. Finally, think about words (and phrases) that evoke the feelings you want your customers to feel when they see your company name.




While brainstorming, look up Greek and Latin translations of your words – you might find new ideas from doing that exercise. Look at foreign words too (we spent some time with a Swahili dictionary looking for strong names).




Expect this process to take some time. Don't forget to leverage resources, including a dictionary, thesaurus, and any other resources that you think may help.




Keep the name short, simple, and easy to write and remember.

Think about the names of companies you admire. They typically have a few things in common: their names are short, simple, easy to write and easy to remember. (Examples: Apple, Google, Virgin, Southwest).




Obscure business names are often difficult to write and even more difficult to remember. This is a problem because for most startups and small businesses, word-of-mouth advertising is the most successful form of marketing. If your customers can't remember your name or can't spell it for others, it will make it difficult for them to help promote your business.




While it might be tempting, avoid using a K in place of a Q or a Ph in place of an F when coming up with your company name. Such letter substitutions make spelling the name very difficult.




Also, don't forget to consider the acronym of your company name (an acronym is composed of the first letter of each word in a phrase). You might not use an acronym, but your customers might refer to your business by an acronym. A name such as Apple Support Services can result in an unfavorable acronym – ASS.




Avoid names that are too narrow or literal.

Think about how your company may evolve over time and make sure that the company name can evolve with the business. For example, if you name your company iPhone Accessories and later expand to sell accessories for other products, your original name will be too narrow and restrictive.




The same advice applies even if your company sells a niche product. For example, if you sell antique lamps, you should consider whether you might sell more than lamps in the future. Naming your business Joan's Antique Lamps may be too limiting when you later start selling antique clocks and furniture.




Avoid decisions by committee but do test the name with others.

It's tempting to involve our friends, family, employees and customers in finding a name for our company. Sometimes, this can work out really well. But there are risks. People might be upset if you don't pick a name they think is great. You'll also find yourself trying to find consensus – which can lead to a very plain name. If you must involve others, pick a small group of people who understand you and your business (and pick a mix of right-brain types and left-brain types so that you can have some variety.




Once you've selected a few possible choices, you should share them with a few trusted friends, family and customers to get some feedback about the name.




Avoid plain words.

Plain words make it very difficult to differentiate your company from your competitors. For example, there were hundreds of thousands of logo design businesses around the world when we started thinking about crowdspring. We knew that we would be expanding to many different industries (graphic design, web design, industrial design, and many more) and so we didn't want to name our business Great Logo Design or manyDesigners – it would have been descriptive, but not memorable and certainly not sufficiently unique.




There are exceptions. General Electric is one of the most successful companies in the world and its name is composed of two plain words. But, General Electric was one of the first companies in its product/service category and was able to get away with a plain name.




Be careful with geographic names.

Some people use their city, state or region as part of their company name. If you plan only to work in your city, then this might serve you well. But a geographic name could hinder you later. One great example is Minnesota Manufacturing and Mining. Initially, the name worked because the business was focused on Minnesota. But once the company grew beyond their industry and the state of Minnesota, they needed to find a new name – 3M.




Avoid obscure words.

Company names that help tell stories can be powerful and memorable (think about Google, for example). But obscure words or references might be difficult to spell or pronounce. Be especially sensitive if you're trying to reach a mass audience (such as on the Internet). Obscure or invented names can work – Xerox is a great example – but this often requires a huge marketing budget and tremendous effort.




Avoid trends.

You'll want your company's name to evolve as trends evolve, so be careful to identify the trends and to avoid following them. For example, in the late 1990s, it was trendy to use a .com after your company name if your company was an Internet business. After the Internet bubble burst, the '.com' became synonymous with having no business model and those companies who survived very quickly dropped .com from their names.




Consider whether you can register a domain and obtain a trademark.

It's important to make sure that your competitors are not using the same name in your industry. It's not uncommon to find similar (or even identical names) in different industries, but this can result in confusion for your customers and vendors. If your competitors are using the same name – you'll expose yourself to possible litigation and you'll likely be unable to obtain trademark protection for your company name.




So, look for a company name that is also available for registration as a domain (ideally, as a .com domain). You should understand that .com domains are very popular and you'll struggle to find available domains that match your company name. Many people worry about this and that's why every proposed business name on crowdspring has a matching domain name.
Naming your business - Frequently Asked Questions
We've been featured in...






Popular Articles About Naming a Business
Real people, real support.

Need help deciding?
We're happy only when you are.
Our support team is always ready to help you with a free, no obligation design consultation.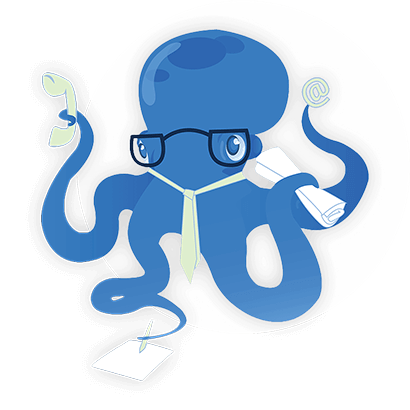 Help