Branding: The Definitive Guide for 2022
What is branding?
Branding is an iterative process of researching, developing, and implementing a unique set of features for your business to help consumers and the public associate your brand with your products or services.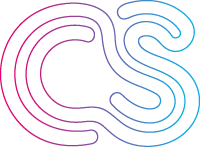 This is the most comprehensive guide to branding your business in 2022.
In this guide, you'll learn how to create and manage a brand that helps your business or organization become known, loved, and preferred by customers and prospects.
Branding: The Definitive Guide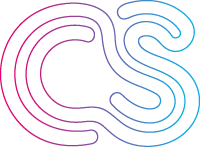 What is a brand?
Companies like Apple, Coca-cola, Starbucks, Amazon, and others make and sell many different products. But, those companies are known for more than just the products they sell.
A brand is a set of features that differentiate one organization from another. A company's brand is defined by the business name, logo or symbol, design, brand voice, and everything visual about the company. The brand also includes the experiences customers, social media followers, fans, and prospects have with your company.
The company's reputation, the way a company's products and services are advertised, and the company's values are all part of your brand.
A strong brand communicates what your company does, how it does it, and at the same time, establishes trust and credibility with your prospects and customers.
As you start your business, you must keep in mind that your company's brand is both what people see and its personality.
Your brand lives in everyday interactions your company has with its prospects and customers, including the images you share, the messages you post on your website, the content of your marketing materials, your presentations and booths at conferences, and your posts on social networks.
As we emphasized above, branding involves brand building. It's the process of researching, developing, and implementing a unique set of features for your business to help consumers and the public associate your brand with your products or services.
The branding process is iterative because everything you do impacts your brand.
Branding is important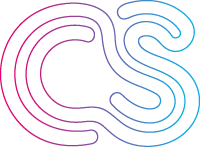 Poor visual design, a weak identity, ineffective marketing, inconsistent messaging, poorly developed brand strategy, and bad partnerships can tarnish a brand.
And this can threaten the survival of your business.
Here are just a few reasons why branding is important and why strong branding must be part of your branding strategy:
91% of consumers say they are more likely to buy from an authentic brand than a dishonest brand.
77% of consumers make purchases based on a brand name.
82% of investors believe that brand strength and name recognition are important factors in guiding them in their investment decisions.
Want a free brand review?
Answer 5 short questions and we will send a custom report with actionable insights and specific actions you can take to build a stronger brand.

We just emailed the info to you.
Branding terms you should know
Here are more brand and branding-related terms you should know:
Brand architecture is the hierarchy of an organization's brands, sub-brands, products, or services.
Brand assets are visual design assets (logo, fonts, color palette, resources, etc., that form the outward-facing brand). For example, the Nike "Swoosh" is one of the most recognized logos in the world.

Brand associations include anything that people associate with a brand.
Brand awareness is customers' ability, in stores, in social media, and elsewhere, to identify a brand in a crowded market.
Brand equity is the brand's value, determined by consumer perceptions of a brand.
Brand extensions happen when companies extend their brand to target new markets and/or develop products or services in new industries.
Brand identity is the brand's visible elements, including color, design, and a brand's logo. It's how a corporation, company, or business presents itself to the public and distinguishes the business in consumers' minds. Put simply: brand identity is what you, customers, and prospective customers can see.
Brand management is the process of creating and maintaining your brand. It includes tangible elements like a brand style guide, your product packaging, brand colors, and more. It also includes intangible elements, such as how your target customers and the public perceive your brand. Your brand is an evolving asset, and you should consistently manage its evolution.
Brand personality includes the brand's personality traits (e.g., innovative, socially conscious, trustworthy, friendly).
Brand positioning refers to how a brand is perceived against its competitors. Brand strategy includes defining and implementing brand positioning.
Brand promise is a brand's unique selling proposition (for Volvo, it's "safety").
Brand recognition refers to how well your target customers can recognize and identify your brand through your logo, tagline, jingle, product packaging, and advertising without seeing your business name.
Brand strategy refers to your plan to develop strong branding and use it to promote your company's products and services.
Brand trust refers to how strongly your target customers believe in your brand. Most people distrust businesses. Companies like Apple and Amazon have become among the world's most valuable brands by building strong brands trusted by many consumers.
Brand values refer to what guides your company's decisions and behaviors.
Brand valuation is the intangible value of your brand based on consumer perception, recognition, and trust. Brand valuation is connected to brand equity.
Brand voice is how your brand "speaks."
WHICH LOGO IS BEST?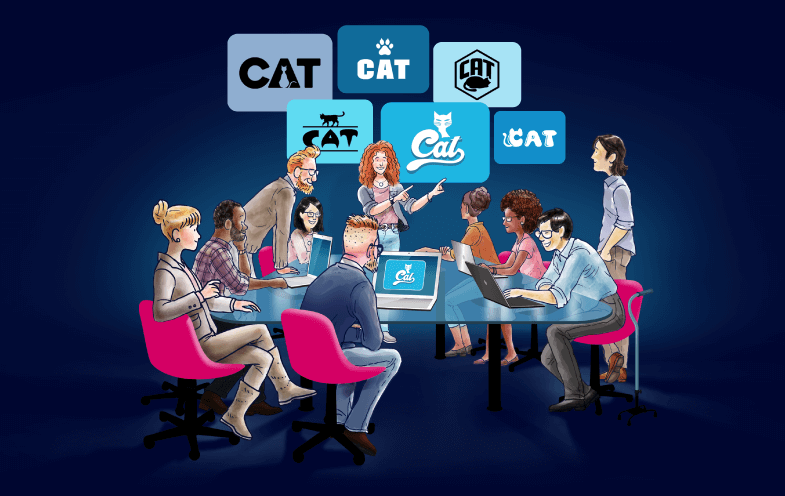 How to create a strong brand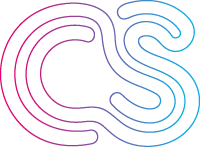 1. Document your mission statement, vision, and values
Before you create a brand, you must define your company's mission, vision, and values. This is an important part of your overall brand strategy.
Consider and assess what makes your company special. Why does your company exist, and what values are essential?
These form the foundation that gives you a solid base to build your new brand.
Branding cannot succeed without this foundation.
2. Determine your target audience, the market, and your competition
If your brand doesn't resonate with your target audience, people won't remember or trust your brand. When brand awareness is low, your revenues and growth will suffer.
That's where target market research can help. Market research is an important part of your brand strategy.
Conducting thorough market research in your intended market and understanding your clients' demographics and potential clients will help you write your business plan and help you build a sustainable and successful business.
Also, be sure to research what your competition does. Determine how you stand apart from your competitors and what your true value proposition is. How strong is the customer experience with your competitors? This includes researching what your competitors do on their social media accounts and how they engage with their customer base.
Examine what's hot (and what's not) in brand fads. Be aware of what's trendy, and make sure you adopt a trend that makes sense for your company.
Your new brand image must be fresh and relevant but not so of-the-moment that it ends up looking dated too quickly.
3. Define your unique selling proposition
What's one thing that your business has that no one else can mimic?
Your brand.
You must ensure that your brand comprises and is inspired by elements that are solely yours: the values, benefits, and qualities that make your company unique. That's your unique selling proposition (USP).
USP is a key part of your overall brand strategy.
For example, you could say that Apple's USP is found in "user experience": everything they do is meant to have the user at its core.
Google's USP might be in the way they connect people with information. In contrast, Amazon might be providing whatever product you need quickly, efficiently, and at as low a cost as possible.
Figuring out your USP can take time, but it's a crucial piece of your brand.
Knowing your USP can help you sell better to your existing customers, and more importantly, possible customers.
4. Name your business
Follow the tips below to name your business to help ensure that your business name serves your business well in the long run.
Your business name should be an extension and representation of your brand essence. It should embody the public identity you want your business to present. So, start by thinking about your brand.
What does your business do?
What does your business stand for?
How is your business different from your competition?
What is your brand's personality? (Quirky, Solemn, Formal, Playful, Aggressive, Warm)
What is your unique value proposition?
Make sure the business name is easy to pronounce and spell
Your business must be easy to find online. A business name that is easy to pronounce and spell will serve you well in this regard.
Don't make it harder to find you with an unpronounceable name or a name even Rhodes Scholars can't spell.
As in all aspects of your business, make your name easy for your customers. Otherwise, brand recognition will suffer.
Avoid business names that are too narrow and too wide
Choose a name that is unique but flexible enough to allow your business room to grow.
Review your prospective names to ensure you avoid the following traps:
names that are linked to specific technologies likely to become outdated (remember Radio Shack?)
names with a focus so narrow that they preclude future evolution (i.e., "Just Cabinets")
geographical references that may make your business seem irrelevant in a broader market
broad or generic names without personality that don't tell consumers anything about your brand
Ideally, your new name should be specific and memorable while also being adaptable to all future business growth.
WHICH NAME IS BEST?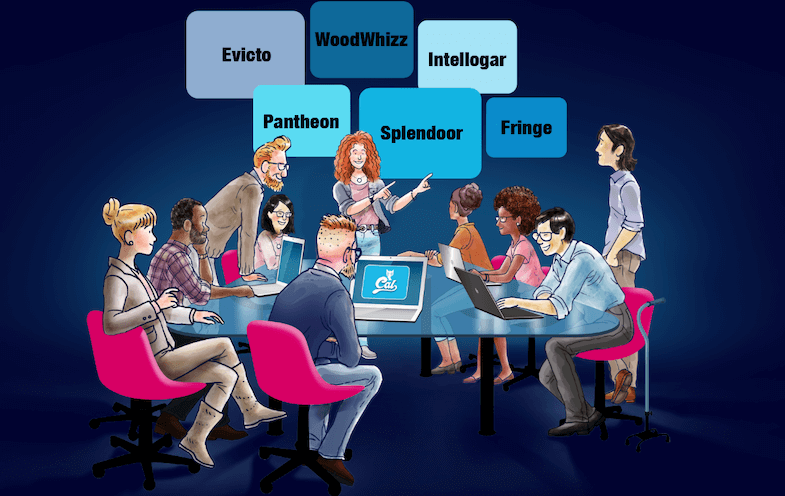 Don't forget to differentiate with your business name
Do you know who your competitors are?
You should.
Because they're the companies selling to your target audience.
Your business name must help your brand stand out from those competitors. So, get to know who they are. And then choose a name that can't be confused with theirs.
Get your logistical ducks in a row
Naming your business isn't just a creative branding endeavor – it's also a practical one.
Here's a quick list of logistical things you'll need to complete to ensure that you can legally operate under your new business name and protect that business name from competitors.
Ensure the name is available to trademark (Check the Trademark Electronic Search System (TESS) on the USPTO website).
Check to see if an appropriate domain name is available. We recommend searching here.
Register the new name with your state and/or the Federal Trademark Commission. You can read up on the basics of trademarking here and research the requirements for your state here.
Update or amend any legal documents to reflect your new name.
Register as a Doing Business As (DBA) where required. We recommend checking DBA state requirements here for all 50 U.S. states and territories.
Notify the IRS of your new name.
5. Create your visual assets
Let's take a look at the key brand elements that make up your identity.
A well-designed company logo is a critical component of any well-executed brand experience.
What is a logo?
A logo is a small, symbolic piece of artwork that represents a business. The logo acts as both the calling card and 'avatar' for your brand and is one of the most important elements of a brand's identity.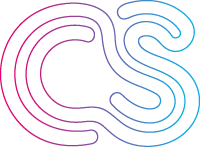 But what makes for a well-designed logo?
As we explained previously:
At its most basic, a logo is a small, symbolic piece of artwork that represents a business. But we've dug a bit deeper than that. When you set aside all the design trends and fancy fonts, at its core, a logo must:

1- Embody your brand.
2- Be instantly recognizable.
3- Be versatile.
4- Be timeless.

Everything else is optional.
Professionally designed logos don't need to cost tens of thousands of dollars. Read this price guide on how much a logo design should cost to learn about different price points and pick a great logo designer or agency.
And, be sure that your logo or another identifying symbol can be used properly on social media accounts to identify your brand.
Business website
Your business website is often the first place prospective customers visit to learn about your company.
And while many different things influence people's buying decisions, there's a single common factor that drives nearly every purchasing decision: can your customer base trust your business?
75% of consumers judge the credibility and trustworthiness of your business solely from your web design.
Strong, modern website design is vital to your brand's reputation, your bottom line, and your future.
Custom-designed business websites don't need to cost tens of thousands of dollars. Read this price guide on how much website design should cost to learn about different price points and pick a great web designer or agency.
Business cards
Business cards are tangible reminders of your business (and the fact that you have to be there to hand them out) and can't be beaten for memorability.
Business cards are also a cheap and effective way to ensure people have accurate contact information.
More importantly, they serve as a physical reminder that you met someone. That can become a trigger for reflection and often leads to more business or a renewed connection.
Professionally designed business cards don't need to cost thousands of dollars. Read this price guide on how much a business card design should cost to learn about different price points and pick a great business card designer or agency.
Product packaging and package graphics
If you make physical products, make sure your product packaging reflects your brand.
With thousands of products on store shelves, good product packaging design (the packaging for your product) and package graphics design (the graphics/content on the product packaging) are critical to your company's success.
Your product packaging should speak loud and clear for your product when you can't be there to do it yourself.
WHICH PACKAGING IS BEST?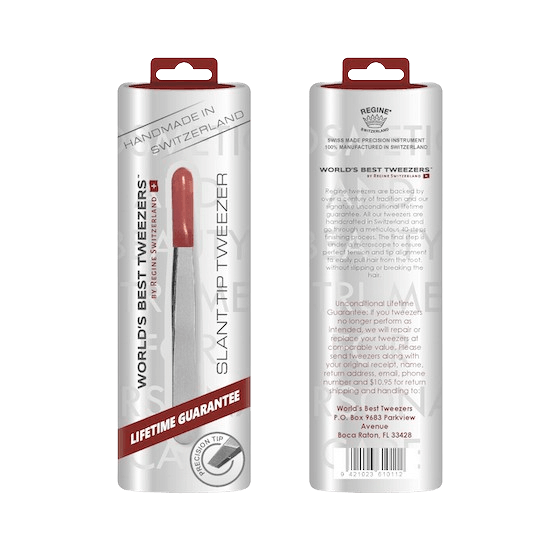 Create a style guide
And don't forget to create brand guidelines (also known as a style guide).
Brand guidelines are a set of rules to follow any time a member of your organization wants to publish, present, or promote content for your brand or use branding on marketing materials, including on social media.
Brand guidelines answer questions like:
What font does your logo use? (no comic sans, please!)
What colors are approved?
When you need an image for a project, what tone and feel should it have?
Should writers use "email," or does your organization prefer the hyphenated "e-mail?"
These seem like small details, but if they're not captured in brand guidelines or a style guide, your brand can quickly drift into an inconsistent experience for your customers and employees.
Consistent, strategic branding allows your business to grow strong brand equity.
Inconsistent branding can quickly undermine your overall brand strategy.
Having brand equity means that customers interpret your brand as having a higher value.

6. Develop your brand voice
Brand identity may change and evolve as time and trends pass, but a brand's personality mostly stays the same. Brand personalities typically include 3-5 key characteristics (like rebellious, empowering, and adventurous, for example).
Knowing your brand's personality will help you to develop your brand voice.
There are plenty of different possibilities to consider when deciding on a voice for your brand.
Branding tips for small businesses
Here are examples of two companies that do a great job telling brand stories through marketing.
Divine Chocolate
Divine is a UK-based chocolatier that promises its customers delicious chocolate.
But that's not all.
The Kuapa Kokoo cooperative farms divine's chocolate in Ghana. The 85,000 farmers in the cooperative are co-owners of the company. The farmers receive a share of the profits and have a voice in the business.
Divine's brand promise – luxurious fair trade chocolate that you can feel good about enjoying – is an extension of this mission. And, they've done an excellent job of prominently showcasing their brand promise within their larger brand story on their chocolate packaging.
The product packaging for Divine's chocolate bars prominently features their opulent gold script logo. The logo is printed in raised metallic ink, providing a tactile experience for the consumer and a visual one.
The logo reminds customers of the high-quality and decadent chocolate experience awaiting inside.
And surrounding that logo is a pattern of adrinka symbols. Each symbol represents a virtue that the brand values. These symbols derive from Ghanaian culture – and are embraced by the farmers of the Kuapa Kokoo cooperative.
And that's just the outside of the wrapper. The inside of Divine's wrappers includes copy and graphics explaining their story.
Storytelling is a key part of Divine's brand strategy, and they have executed that strategy well.
Here's what you can learn from Divine Chocolate:
Feature your logo prominently to increase brand recognition and showcase your identity.
Make thoughtful choices about the graphics that will best tell your brand story.
PoopBags.com
Dogs poop.
This will never change.
And, bags for cleaning dog waste are in constant demand for city-dwelling dog owners.
PoopBags.com is trying to solve a problem, help the planet, and have fun doing it.
But, no one is really excited about the topic of dog poop bags – except for Paul "Mr. Poop Bags" Canella. Paul felt bad using non-biodegradable bags to collect his dog waste, knowing that they were not good for our planet.
So, he set out to create an Earth-friendlier biodegradable version to solve this issue.
As you can see above, PoopBags.com has a distinct personality that shines through in its product packaging. Their products come in boxes featuring a range of bright, exuberant colors juxtaposed with a neutral background.
The raw cardboard color shows through beneath the cheery, saturated pastels to remind consumers of their dedication to using and creating biodegradable materials.
Their logo embraces the light and humorous personality of their brand with a gently rounded font and a cute flower to remind consumers of their eco-mindedness and provide a cheeky nod to poop's role as a fertilizer.
Here's what you can learn from PoopBags.com:
Choose visual elements like colors, imagery, and fonts that reflect your brand's personality.
Use an appropriate and consistent brand voice for your packaging copy.
Common branding mistakes
Here are some of the most common branding mistakes companies make:
1. Using generic branding
A strong identity is often the key difference between blending in and standing out from the competition.
But while most businesses and marketers recognize the value of strong branding, many don't prioritize it.
Generic branding will help you get lost in a sea of competitive brands. When your business name, logo design, or website look like thousands of other businesses, your prospective customers will never be able to find your business or remember it.
2. Creating inconsistent branding
If there's one word that might encapsulate the habits of successful brands, it's consistency.
From Apple's huge presence to smaller but equally memorable brands like Dollar Shave Club, behind any strong brand is a clear and consistent delivery.
Your brand strategy needs to be all-encompassing. The critical part is that consistency can't just be online or in print: it needs to be evenly applied anywhere your company interacts with your customers.
3. Neglecting branding opportunities
Many companies have the basics of good branding down: a distinct, audience-tested logo, a memorable tagline, a nicely designed business website, and a strong social media presence.
But there are still many places you can extend your branding.
When you give Powerpoint or Keynote presentations, how do the slides reflect your branding?
When you create signs for an event or do a video webinar or conference, how do the signs or video backgrounds reflect your branding?
4. Cheating on your branding guidelines or style guide
Many companies shoot themselves in the foot if employees do not follow established brand guidelines.
Build brand guidelines or a style guide to ensure that everyone responsible for conveying your branding publicly knows how to put your brand in the public sphere properly. Keep guidelines as specific as possible, and keep them documented and accessible to all of your staff.
You worked hard to create your brand. Give your employees the tools they need so they don't inadvertently go off-brand, and create internal checks so that you know your brand is applied correctly by all.
5. Not evolving your branding
Just as consumer tastes and trends change over time, so should your branding.
Of course, we're not talking about change for change's sake.
As we emphasized earlier, a brand is a living document of what your company represents and a vital connection between your customers and your business. Listen to what your customers say on social media.
Don't be afraid to involve them in the discussion. As your customers change, so should your branding, and you should consider a rebrand.
Are you ready to get started?
Don't leave branding to chance. A memorable business name, stunning logo, clever tagline, strong values, a clear brand voice, and high-quality branding will help you build a successful, sustainable brand.
Interested in other types of businesses or how-to guides? Here are our comprehensive guides:
How to Start a Business: The Complete Step-by-Step Guide to Starting a Business in 2022
How to Write a Business Plan (2022)
How To Create an Effective Marketing Plan for Your Business (2022)
How to Start an LLC in 7 Simple Steps (2022)
Branding: The Definitive Guide for 2022
The Definitive Guide to Successfully Rebranding in 2022
What is Brand Identity? And How to Create a Unique and Memorable One in 2022
The Ultimate Small Business Guide to Brand Equity in 2022
Brand Archetypes and How They Can Help Your Business: The Definitive Guide
The Definitive Small Business Guide to Brand Pillars in 2022
How to Tell a Compelling Brand Story About Your Business [Guide + Examples]
The Complete Guide on How to Name a Business
Brand Strategy 101: How to Create an Effective Branding Strategy [GUIDE]
The Definitive Content Marketing Guide
Social Media Marketing: The Ultimate Small Business Guide for 2022
The Ultimate Guide to Creating A Successful Landing Page for Your Business [Tips + Examples]
Local SEO: The Definitive Small Business Guide (2022)
Marketing Funnels: The Definitive Small Business Guide (2022)
Cross-Selling and Upselling: The Ultimate Guide (2022)
How to Start a Small Business Blog
Product Roadmaps: What it Is, Why You Need it, How to Create One + Examples [2023]
Small Business Guide to Lifecycle Email Marketing: How To Grow Your Business Faster
Direct to Consumer (DTC) Marketing: The Complete Guide, with Strategies, Tactics, and Examples (2022)
Google Ads: The Ultimate Small Business Guide (2022)
The Ultimate Guide to Using Twitter for Business in 2022
YouTube Marketing: The Complete Small Business Guide 2022
Instagram Marketing: The Ultimate Small Business Guide for 2022
How to Use LinkedIn: The Ultimate Small Business Marketing Guide
The Ultimate Small Business Guide to Marketing on TikTok
How to Start A Podcast: A Complete Step-by-Step Guide (2022)
SMS Marketing: The Ultimate Small Business Guide [2022]
Public Relations Guide for Small Business (7 Proven PR Tactics)
How to Start a Consulting Business in 2022: The Complete Step-by-Step Guide
How to Start a Real Estate Business in 2022: Complete Step-by-Step Guide
How to Start a Trucking Business in 2022: The Complete Guide
How to Start a Candle Business: A Step-by-Step Guide With Tips and Insights (2022)
How to Start a Property Management Company
How to Start a Successful Online T-Shirt Business in 2022: The Definitive Guide
How to Start an eCommerce Business: A Step-by-Step Guide To Take Your Business Online (2022)
Nonprofit Branding: Complete Guide to Building a Strong Nonprofit Brand in 2022
How to Start a Cleaning Business in 2022: The Complete Guide
6 Businesses You Can Start For Less Than $1,000
Marketing Psychology: What You Must Know To Supercharge Your Marketing
What is a DBA and How to File One For Your Business
How to Start a Clothing Line or Clothing Brand From Scratch in 2022: The Definitive Guide
How to Start a Brewery Business in 2022: The Complete 9 Step Guide
How to Start a Medical Marijuana Dispensary Business in 2022
How to Start an Etsy Shop: Your Comprehensive, No-Stress Guide to Starting an Etsy Shop in 2022
How to Start a Photography Business in 2022: The Complete Step-by-Step Guide
How to Start a Business in Texas: The Complete Step-by-Step Guide (2022)
The Definitive Guide to Creating a Compelling Visual Brand for Your Restaurant in 2022
Conversion Rate Optimization (CRO) Guide: How to Make Your Website Work Smarter (2022)
Facebook Messenger Chatbot Marketing: The Definitive Guide (2022)
Branding for Food Trucks: The Definitive Guide (2022)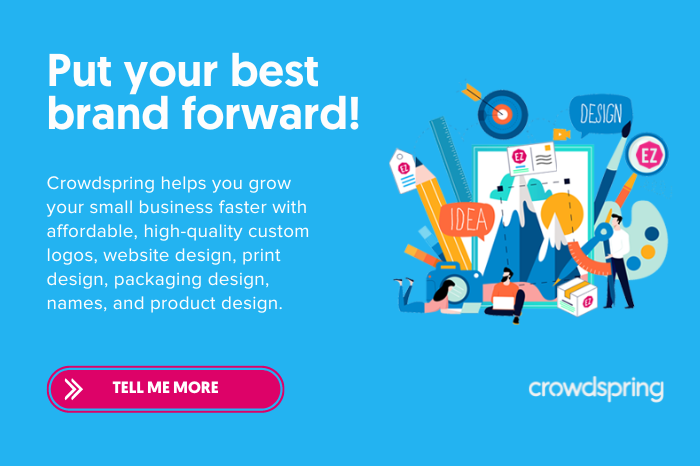 We regularly update this definitive branding guide. We most recently updated this guide on January 3, 2022.