White Label Presentation Tool
Presentations allows agencies to share designs with clients and offer a better user experience compared to long email strings.
Our presentation tool offers:
Unlimited white label presentation websites with custom URLs
Password protected galleries
Your custom branding on each presentation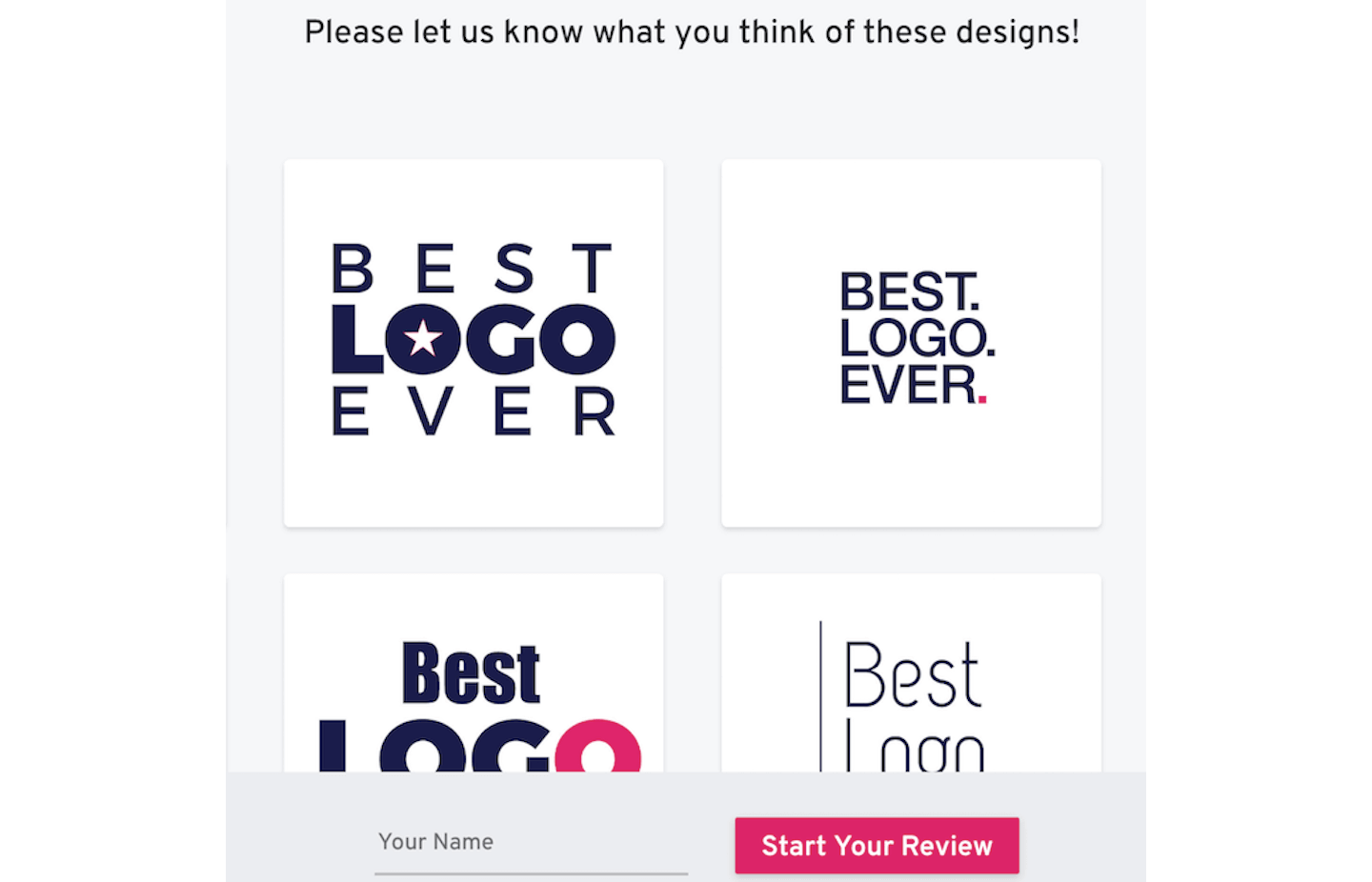 Presentations improve the client feedback process
Typically, clients have to provide feedback in an email. But this isn't ideal - it's difficult for the client to describe both the image and their specific feedback. And it takes longer for you to decipher what the client means.
With presentations, clients can leave feedback directly on an image. This simplifies the feedback process and reduces confusion, frustration, and delays.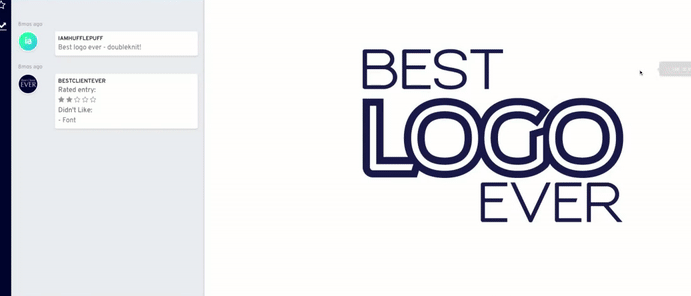 How to create a presentation
1.

Prepare to share.
From within your active crowdspring project, select 'Presentations' in the top menu bar
Write a quick message to the client about the feedback you need
Add your brand colors, logo, and select a custom subdomain for your URL
"Great experience again. Client pleased."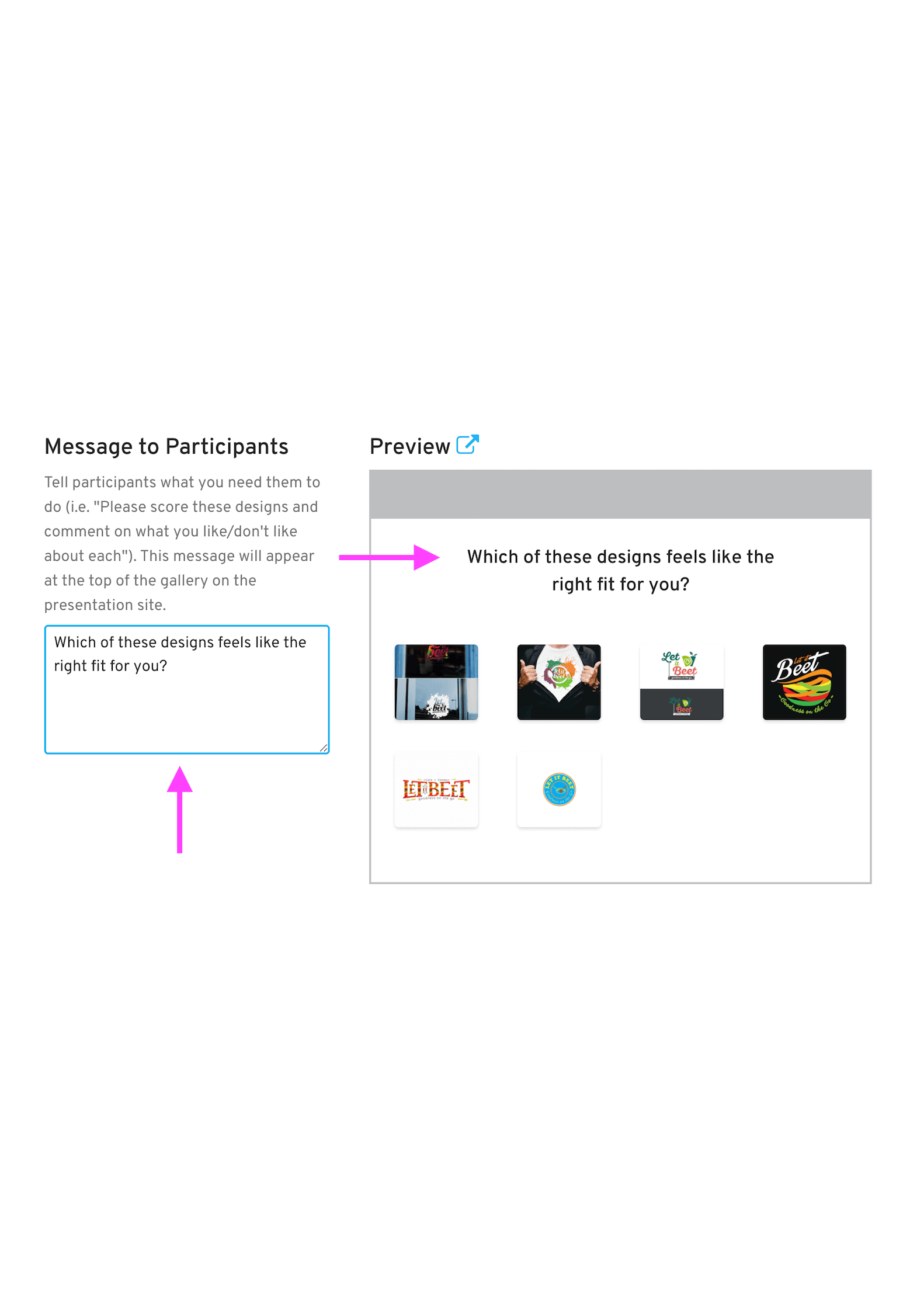 2.

Select your entries
Pick up to 12 entries to share with clients
Add/remove any image you want
You have full control over what your client sees
"Really easy to use. At first I was nervous no one would want to take on our project, but once those designs started rolling in it was really exciting for our team to get so many options to choose from."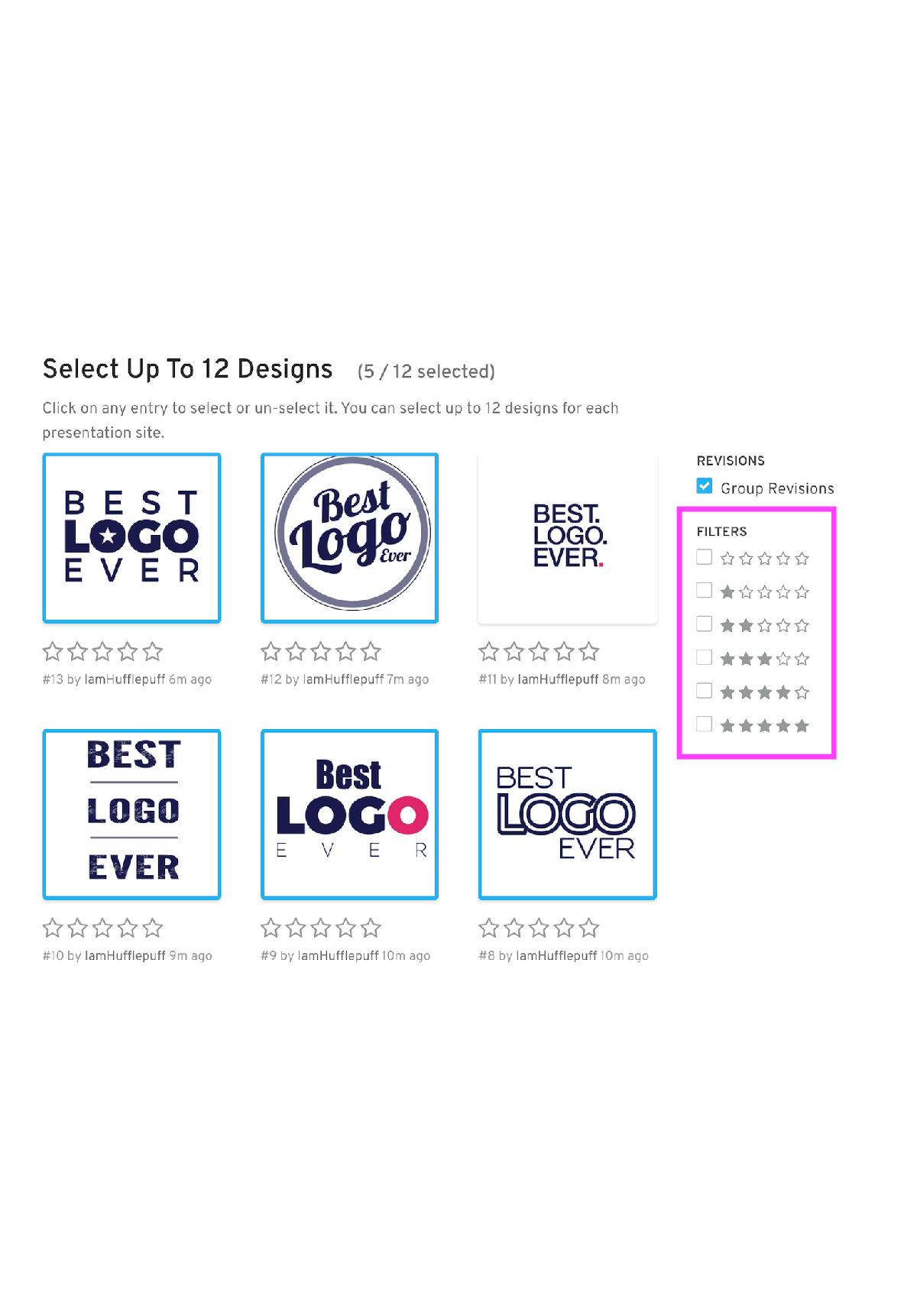 3.

Get feedback
Add your client's email and let them know about the presentation site
Each white label presentation mini-site is password protected and custom branded for your agency - not crowdspring
Clients can vote and leave feedback right on each design
"This is my fifth project with crowdspring. I love having so many professionals work on my design, so I have tons of great quality products to choose from. Highly recommend!"