How to Write a Business Plan (2022)

Entrepreneurs who take the time to write a business plan are 2.5 times more likely to follow through and get their business off the ground.

In this step-by-step guide, we'll show you how to quickly and easily write a strong business plan that will help you launch a successful business.

Among other things, you'll learn about each section of the business plan, from the executive summary, to the financial plan and financial statements, to the appendix, and you'll be able to download free business plan templates for a simple one page business plan and a traditional plan, and other important templates, including a SWOT analysis template, sales forecast template, profit and loss template, cash flow template, and a balance sheet template. This guide and the free resources below can help you write your business plan and launch a sustainable, profitable new business. Read on or click the drop-down below to read a specific section.
Introduction to business plans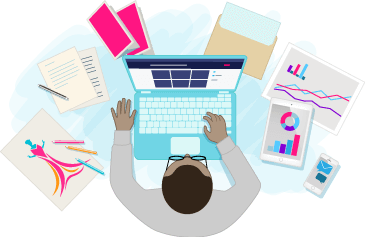 There are two types of business plans: a traditional business plan and a one page business plan (also called a lean business plan).
Frequently Asked Questions on How to Write a Business Plan