Brand Strategy 101: How to Create an Effective Branding Strategy [GUIDE]
What is brand strategy?
Brand strategy is a specific long-term plan designed to meet a series of long-term goals and build a successful brand.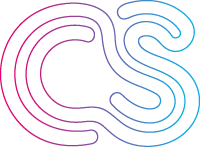 Successful companies take branding seriously.
Poor design, a weak brand identity, ineffective marketing, inconsistent messaging, and bad partnerships can tarnish a brand.
So, before you obsess about the specific shade of blue to use for your logo or what font you'll use on your website, take a look at the big picture and develop a plan that will help you build a successful brand.
Brand strategy can help you do this.
Brand strategy is your plan for how you'll help shape perceptions of your brand.
Without a clear long-term strategy, your brand will be rudderless, unfocused, and your business will fail.
How do you create an effective branding strategy?
Building a strong brand requires companies to make intentional, smart choices about their visual identity and brand story. We talked about these choices when we discussed the essential components of a strong branding strategy.
The good news is that brand strategy doesn't have to be expensive.
In fact, a comprehensive brand strategy can give you a huge competitive advantage and pay for itself many times over.
For example, investors and lenders will closely assess how your business plan approaches brand strategy when evaluating whether your business is likely to succeed.
Your potential partners will want to know whether your brand strategy clearly defines how you'll create a successful business.
Brand strategy is important.
So, let's look at how you can create an effective branding strategy for your business.
There are three phases to develop an effective branding strategy: discovery, identity, and execution.
Phase 1: Discovery
If you're starting a new business and don't yet have a visual identity, discovery is easy. Your company is not known to anyone, and there's nothing to discover. You can proceed to Phase 2 and create your brand identity.
But if you have an established business, be sure that you don't skip this step. Market research is important.
Before defining your modified or new brand identity, you must understand your existing brand identity and objectively look at all factors that influence how your company presents itself publicly.
This includes evaluating your customers, industry, vision, mission, values, brand identity, brand image, and brand.
Want a free brand review?
Answer 5 short questions and we will send a custom report with actionable insights and specific actions you can take to build a stronger brand.

We just emailed the info to you.
1. Start by evaluating your existing brand identity
Your core brand identity is often defined by your company's vision (why your company exists), mission (what your company does), and values (the beliefs that guide your company's actions).
You may already have your vision, mission, and values documented, but don't worry if you don't.
Some companies chose to document these and put them on an office wall or their website. Others are less formal but take the time to understand their vision, mission, and values.
The important exercise for existing companies is to evaluate whether their original vision, mission, and values are still relevant. Here are some helpful questions you can ask:
Are there elements that have emerged in the company's culture reflected in that vision, mission, and values?
Are some of the existing elements poorly defined or no longer valid?
What's most important to your company?
Do your existing brand identity and marketing properly communicate your core identity?
2. Conduct market research and perform a competitor analysis
Once you understand your core brand identity, the next step involves market research and competitor analysis. Here are some useful questions to ask when you conduct market research:
How big is your market?
Why are your customers?
Who are your competitors?
How has your market changed since the time you started your company?
How have you evolved your business since the time you started your company?
If you're looking for help on how you can understand your market better, watch the following video:
How to understand your customers better
A long-term branding strategy requires that you understand your customers and what they want and need. We recommend you ask the following questions about your customers:
Who are they? Are your customers male, female, or both? Are they Boomers or Millennials? Where are they from?
What do they do? Knowing what your customers do for a living and what they're interested in is a great way to target your marketing more precisely, especially when engaged in digital marketing.
Why are they buying? Do you know the reason why they're in your market? If you do, it's easier to pair their needs with what you can give them.
When are they buying? Find out when your target market typically makes this type of purchase. That way, you can increase your chances of getting the attention they want to give to you.
What's the purchasing medium? Are they buying from a website? Do they prefer a brick-and-mortar establishment?
What's their budget? Make sure you're targeting customers whose budgets appropriately align with your product or service.
What makes them feel good? Knowing what gives a customer that lovely good-feeling glow is key to making sure they become repeat customers.
What do they expect? Understanding expectations is critical to meet those expectations. Whether your customers expect fast delivery or 24/7 customer support, knowing what they want from you is half the battle.
How do they feel about your company? Do your prospects recognize your brand name and your overall brand identity? Hearing praise about your company is nice – it suggests you've built a strong brand image. Hearing where the pain points are is even better. You have to know where your business could use a little improvement to, well, improve!
How do they feel about your competition? You know what they say. Keep your friends close – keep your competition closer.
Here are six crucial, specific questions you can ask your customers. We'll discuss each below.
How likely would you be to recommend our service/company to others?
How would you rate your last experience with us?
If you could change just one thing about our products/services, what would it be?
What other option did you consider before you chose us?
What makes us stand out from the competition?
Anything else you'd like us to know?
How likely would you be to recommend our service/company to others?
This is also known as the Net Promoter Score (NPS) question.
If you want a deep insight into your business and brand image's customer opinion, this is the question you need to ask.
The best way to gauge how satisfied a person is with your business is by learning whether they'd be comfortable telling their mom/brother/best friend/barista to use it.
Ask: "Taking only your most recent purchase experience into consideration, would you feel good about recommending us to a friend?"
Ask: "Now think about your entire experience with us. Would you recommend us to your friends?"
How would you rate your latest experience with us?
A negative customer service experience has a huge reach and travels to more than twice as many people as praise for a positive service encounter.
Head this off at the pass: once a customer buys something, send them a short email asking them about their experience.
This will save you scrambling in the aftermath of any potential PR disasters and will help you:
Discover how your customer feels about their experience with your business and/or product,
Provide a solution or make amends to an unhappy or dissatisfied customer, and
Give your customers an outlet where they are free to tell you everything on their minds – so they don't have to turn to social media instead.
We do this after every interaction between crowdspring's customers and our customer support team. We want to know whether we helped each customer and any feedback they might have for us. We also do this after every project on crowdspring.
And we're very proud of our performance in this area – and have even won awards for our customer support. We have a customer satisfaction rating between 97 and 99%.
If you could change just one thing about our products/services, what would it be?
Every product and service has room to improve, features to explore, and refinements to add.
You probably have your roadmap for where you want your product to go, and that's great.
But it's a good idea to involve your customers in this process, too. They are an invaluable source of ideas, feedback, and feature requests and often see ways of using your product that you hadn't imagined.
That doesn't mean you should put in place every feature requested by customers and prospects.
It means you should ask, listen, and assess.
Some of the best features and products originate from customer feedback. The challenge is to be receptive to customer requests for improvements while engaging with them in a meaningful way.
For example, crowdspring offers core design and naming services in many areas. This includes logo design, web design, print design, product design, packaging design, and business names.
When we started thirteen years ago, we asked only a few questions to help customers draft a creative brief to look for design help. For example, in logo design projects, we originally asked some general questions.
But the answers didn't provide much direction to designers, and we received lots of feedback about our questionnaire.
This feedback was precious. We changed our questionnaire to be more specific and informative, and this improved the experience for everyone.
It was a win-win-win.
Whatever service or method you use, make sure you're not only listening but responding, too.
No one likes feeling like they're yelling into the void, and your customers are no different. Make your feedback process a conversation so that your customers know that their input is valued.
Customers will often take the time to give you input on ways to improve if you ask, but if the exchange feels one-sided to them, they may give up.
What other options did you consider before you chose us?
After completing market research and investigation, you may think you know who your competitors are.
But there's always the possibility you've either missed one or passed on one because their offering didn't seem comparable to yours.
Asking your customers what companies and services they evaluated is a great way to make those unknowns known.
What makes us stand out from the competition?
Asking this question allows your customers to tell you what they think makes you special.
This is more than asking a question about brand identity design and your visual design. This goes to the unique reasons a customer might prefer your company's products or services to your competitors.
The answer tells you about your unique selling proposition.
Your USP may not be physical or tangible like a product, but instead, be more thematic or emotional.
Entrepreneur  outlined this in their look at USP:
Pinpointing your USP requires some hard soul-searching and creativity. One way to start is to analyze how other companies use their USPs to their advantage. This requires careful analysis of other companies' ads and marketing messages. If you analyze what they say they sell, not just their product or service characteristics, you can learn a great deal about how companies distinguish themselves from competitors.

For example, Charles Revson, founder of Revlon, always used to say he sold hope, not makeup. Some airlines sell friendly service, while others sell on-time service. Neiman Marcus sells luxury, while Wal-Mart sells bargains.
Your goal isn't necessarily to be better than your competitors. You want to be different from your competitors. Apple and Samsung compete in many market segments. Some people say Apple is better. Others say Samsung is better. But nearly everyone agrees that they're different.
Ultimately, you want to decide whether your focus is to have strong branding but be identified by your products or if you want to be brand-led.
Brand-led companies invest heavily in their brand and can often release new products or enter new markets at different price points without much resistance. Nike and Shinola are two good examples of brand-led companies. For each of those companies, their brand vision, and not market pressure, influences decisions and growth.
Both branded and brand-led companies can be sustainable and successful. There isn't a wrong choice. But you must decide about the type of company you want to build.
Anything else you'd like us to know?
It's always good to leave the floor open to unexpected responses or feedback. You can't ask every single question, nor can you know in advance what might be top of mind for your customers.
Asking this question gives your customers the chance to mention anything they feel is important. It also gives you insight into what's important to them.
And, it gives your customer the last word and makes it clear that you're not just interested in your own questions.
Ways to gather customer responses
There are many different ways to gather answers to these questions.
Which one you choose depends on your goals, who your customers are, and how you can reach them, but here are some ideas to consider.
Customer feedback surveys. Surveys are tried and tested, but they can be challenging to run in ways that won't annoy your customers. Companies like SurveyMonkey or TypeForm make running surveys easy. Make sure you keep surveys as short and easy to respond to as possible, and don't forget to embed elements of your brand identity (color palette, logo, etc.) in those surveys. Also, keep this important fact in mind: every question on a survey will reduce the number of people who respond to the survey.
Email and customer feedback forms. Having a form on your site or feedback box at your store gives your customers a recognizable way to get their feedback. These tend to work best as either wide open ("How can we improve?") or more targeted with one or two quick questions.
Direct contact. Forms and surveys may be easy to use, but they are poor at gathering the greater context or circumstances that your customers find themselves in. One of the best ways to get useful feedback is to reach out directly to customers and talk to them. Bonus points if it's in person, but if that's impossible for you, even a phone call or a video chat can be a great way to form that connection.
Usability tests. Not sure if something is working the way you hoped? Is your shopping cart on your site hindering or helping customers complete their orders? You can use services to test these things and more (including testing elements of your brand identity). UserTesting.com is one of the better-known services that help companies run usability tests on their websites, and many companies specialize in testing how usable software or a site is. Once you identify points of friction, you can tweak your web design to smooth out the process.
Social media. Asking people who follow your business on sites like Facebook or Twitter is a great way to gather candid feedback quickly. Many social media sites offer integrated polling as well. But, be sure that your social networks properly reflect a consistent brand identity. If your social presence is different from the brand identity you showcase on your website, you'll confuse most customers and your target market.
Customer service. If you have customer relations or service team, your company might already have a team perfectly positioned to ask questions like this. Asking for permission at the end of a service call or chat if the customer would be willing to answer a few questions can be an effective way to get the input you're looking for.
No matter what method you use, make sure that you're engaging with your customers in a conversation. As we mentioned earlier, let your customers know that you're talking with them, not just at them.
Analyze your competitors
It's not enough to understand your market to develop a comprehensive brand strategy and strong brand identity. You also must perform a competitive analysis to understand where your company is positioned in your industry. Among other things, look at the brand identity each competitor has created for its business.
How do you begin? What are the relevant factors that you should be comparing? And what conclusions can/should you draw from the data?
Start by defining what metrics are important
Before you start looking at data, you must understand what metrics are important.
Are you interested in comparing revenues? Unique visitors? Total visits? Traffic rank?
Pick a set of metrics that are important to you and measure the data based on those metrics.
If you pick the wrong metrics, you can still make a competitive analysis – but it will not be significant.
Don't worry if you're not sure whether you've defined all of the relevant metrics. As you start looking at the data, you'll see other good comparisons.
Look at recent trends
Recent trends are important because they paint a picture of what's happening now.
This is particularly important if your company is brand new – since you won't have any historical data for comparison.
Evaluate historical trends
Historical trends help you understand your growth speed and see if the same events impacted your competitors and your company equally.
For example, if two competitors are in the same industry, you might see complementary growth spurts and down spurts.
If there are down spurts, you'll most likely want to understand the causes of the dips. Were the dips caused by external events unique to the entity you're evaluating or something else that should have impacted everyone? Were the events one-time events (such as a hurricane) or annual events (such as the holidays in December)?
Track monthly and annual growth
You'll also want to look at the monthly and annual growth. Rapid monthly growth is meaningful but can be deceptive if the annual rates paint a different picture. This might be tough to track if your competitors are private companies.
Challenge your assumptions
It would be easy to stop here. But if you're looking for a meaningful comparison, you must challenge your assumptions.
For example, you can assess visits instead of unique visitors – if you picked unique visitors as your metric.
Look for confirming/dis-confirming data
To properly understand how your company stacks up against competitors, you have to assess different data types.
Your revenue model could provide a frame of reference.
For example, if your revenue model is based on advertising, you'll generally care more about visits than unique visitors. If your revenue model is based on advertising in an email newsletter, you'll want to compare the number of subscribers.
Why is confirming/dis-confirming data relevant?
It's important because it can present a different perspective about growth and relative size. After all, there are many different metrics, and multiple metrics can be meaningful to your comparison.
Don't assume that one metric can tell the whole story.
Dig deeper
Don't settle for basic information.
Look at all available information to confirm or disprove your conclusions.
Try using any or all of the following:
SpyFu: This is a great way to discover keywords and Adwords your competition might be using.
Google Trends: Want to stay on top of the latest trends? Need to know where customers go after they leave your site? Try Google Trends.
Google Alerts: Set up alerts so you know what customers are saying about your competition. Set one up for yourself and get easy access to the water cooler gossip on your business.
Incomplete information can be useful
Even incomplete information is better than no information – so take what you can find.
Cross-reference your sources
Using multiple sources – especially if those different sources show similar trends, tends to increase your data confidence. This is where social media can help because it'll show you how your competitors interact with their customers.
3. Develop personas for your target customers
What is a user persona?
User personas, also called marketing personas or buyer personas, are made-up identities that provide a detailed description of your target customer. A well-thought-out, completely formed user persona should include plenty of personal information. It should include details like demographic information, career history, even hobbies.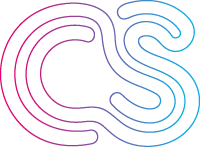 Personas help you figure out:
Who your customers are,
What their goals and frustrations are,
Where they spend their time,
When they're the most active or available,
Why they make certain decisions, and
How they interact with your product line or buy your services.
If you want to learn more about personas, read how to grow your business through persona-based marketing.
4. Evaluate how people perceive your brand and your brand identity
As we wrote in Brand Health, 6 Important Questions You Should Ask About Your Small Business Brand,
Brand health can be measured in numerous ways, including brand reputation, brand awareness, brand equity, brand positioning, and brand delivery.

This isn't an issue you can afford to ignore. You need to know if your brand is thriving or ailing – before it's too late.
Remember that you should evaluate internal (your employees) and external (everyone else) perceptions of your brand image.
Do people react positively, neutrally, or negatively when they hear your brand name?
The insights from these evaluations will help you understand your brand image's current perceptions and the things you may need to change to improve those perceptions and your overall brand image.
Phase 2: Brand Identity
1. Define your core brand identity
Once you understand how your brand is currently perceived and its position in your market, you can begin to define your company's new brand identity.
To remind you, your core brand identity is often defined by your company's vision (why your company exists), mission (what your company does), and values (the beliefs that guide your company's actions).
If you're starting a new company, you start with a blank sheet of paper and have the opportunity to define each of these.
If you have an existing company, you evaluated your core brand identity in the discovery phase (Phase 1). You now have a chance to evolve that identity to better match your current/future vision, mission, and values.
2. Articulate your brand positioning
Your brand positioning explains how your company is different from your competitors.
Your positioning can often be summarized in one or two sentences to explain what you do better than everyone else.
3. Articulate your unique selling proposition
As we emphasized above, a unique selling proposition (USP) is what your business stands for.
For example, you could say that Apple's USP is found in "user experience." The value proposition of everything Apple does is meant to have the user at its core.
Google's USP might be in the way they connect people with information.
Amazon's USP might be providing whatever product you need efficiently and at as low a cost as possible.
Figuring out your USP can take time, but it's a crucial piece of your brand and value proposition. Knowing what it is can help you sell better to your existing and prospective customers.
That's because when customers hear your brand name, see your logo, view your business card, or see other elements of your brand identity, they'll subconsciously connect your USP to your brand.
And be careful not to adopt the USP of a competitor. Don't try to imitate others – build a unique identity and value proposition based on your customers' feedback. Small business expert Ramon Ray explains:
Don't try to be someone else. it's tempting to look at another person or business and imitate them. This isn't a good strategy. Instead, listen to your customers. What do they say they like about your business? What would they change? But don't just listen to what your customer says … be sure your team communicates and meets your customers' expectations through your brand identity and overall design so that your clients and prospects know you're listening to them.
4. Develop your brand identity design assets
When you understand your brand and the components that define brand identity (colors, typography, shapes, etc.), it's time for you to work with your graphic designer to develop the creative elements that will help you build a brand and give life to your brand identity. These include your logo, website design, product packaging, brochures, and more. We cover these issues in detail in our definitive brand identity guide.
5. Develop your brand voice and how you communicate
To build a strong brand, brand identity, and brand image, you must consistently and uniformly talk about your brand, both internally and externally.
Pick a consistent brand voice and ensure that your communications are clear, focused, and support your positioning.
Make sure that your brand identity is clearly and consistently reflected in your digital marketing and traditional marketing.
Your content marketing stories, offline and digital marketing, and even your product packaging design should consistently showcase your brand identity.
Phase 3: Execution
Once you've completed the discovery and developed your core brand identity, you must find the right way to communicate your brand identity and brand through marketing (digital marketing and traditional marketing).
Branding strategy is not marketing. Brand strategy focuses on defining your business in the minds of consumers.
Marketing strategy focuses on using your limited resources to find the best ways to increase sales and develop a competitive advantage.
Before you launch marketing campaigns and develop a marketing strategy, you should ask yourself these three critical questions:
1. Does your branding support your business strategy?
Every healthy business should have a forward-looking strategy.
For your brand to be healthy, it must align with and support that strategy.
Strategy can include brand identity but focuses on the core strategy for growing your business.
If your strategy is to sell expensive services at discounted rates, your brand should focus on price. It would not be in your best interest to cultivate a brand that appears affluent or expensive.
If your business strategy is grounded in creativity and custom work, a brand emphasizing traditional corporate culture will not work well.
A misaligned brand will create cognitive dissonance for your customers, create a confusing brand image and brand identity, and undermine your efforts to succeed.
A brand image or brand identity that undermines your business strategy does not reflect a healthy brand.
2. Is your brand identity consistent?
An inconsistent brand identity is confusing and unreliable. These are traits that drive customers away, not attract them.
If your brand identity constantly changes, it's hard for customers or clients to wrap their minds around what it's about. And it's even harder to gain trust, confidence, and brand loyalty.
Here are some questions that will help you evaluate your brand identity for consistency:
Is your brand identity design visually consistent?
Visual consistency helps build recognition of your brand.
The colors, visual styles, and fonts on your website should look like your business cards, which should look like your social media accounts, which should look like your company logo, which should look like you.
A visually consistent brand identity is more memorable than an inconsistent identity.
Is your brand messaging consistent?
To build a strong brand identity, your brand needs cohesive messaging. And that messaging should come from your business's core values and strategies.
If your brand tries to be too many things at once, the messages become scattered, and the brand identity is diluted.
It's hard to be known for something when you fail to present consistent messaging about what your business should be known for.
Or worse, if your brand messaging contradicts itself, you will lose consumer trust and their business.
People don't like to be lied to. And, consumers are naturally suspicious of businesses as a general rule. After all, businesses want their money.
Contradicting messages serve as proof that your business is not to be trusted.
Inconsistent messaging is a sign of an unhealthy brand and a weak brand identity.
Does your brand behave consistently?
Your brand promises must be consistent with the reality of your customers' brand experience.
This is true for every brand, regardless of whether you are a tech company or sell burritos.
People will notice if you feature speedy delivery as a central brand message but fail to make good on that promise. And your brand and brand identity will suffer. As we explained:
A fabulous logo, expertly deployed and a consistent style guide mean nothing if your business does not follow through on its brand promises in the real world. Remember that your brand should always be true to the reality of your business. Walking the walk is just as important, if not more so, than talking the talk.
Mexican fast-food giant Chipotle has made serving non-GMO foods a key element of their brand promise. But, they've repeatedly been spotted serving GMO foods.
Execute a quick Google search for "chipotle admits to using GMOs," and you'll find a list of critical articles and lawsuits levied against the fast-food mega-chain. They've hit on a compelling branding position, but they're failing to deliver it reliably. Their brand image has suffered.
Failure to deliver on a brand promise is a sign of an unhealthy brand.
3. Does your brand identity resonate with your target audience?
No matter how well your brand identity supports your business strategies or how consistent it is, your brand identity is not doing its job if it fails to connect with your audience.
But, measuring your brand's public reception is a bit trickier than examining it for consistency or internal strategy alignment. You're going to need some brand health metrics to track.
Marketing intelligence experts at Datorama recommend tracking your branded impressions, internet search volume, and the performance of branded keywords (the use of your brand name on business cards, in messages, posts, etc.).
You may also want to consider measuring social media engagement and keeping an eye on your online reviews. Your customer service team may also be able to offer some useful insight.
Once you're comfortable with your answers to those three questions, you can build your marketing strategies and execute your long-term plan.
Follow these five rules when executing your brand strategy
When executing your branding strategies and incorporating it into your marketing campaigns, follow these five rules.
Lead with your brand story, not your products. Good stories have emotional narratives. Your products and services need to be great, but lots of companies have great products and services. The best companies stand out because they tell more compelling stories.
Be different. It's not enough to be better or to offer more features. For example, Apple historically hasn't focused on features in its marketing. Apple focuses on the user experience and how that experience differs from all competitive products. Being different always matters. Being better is important, but often isn't enough.
Tell a specific, consistent story. There's a lot of noise, and consumers are bombarded by thousands of brands every day. You won't have the budget to be the loudest brand, so find another path. The right message doesn't have to be loud – it just needs to resonate with your target audience.
Focus on your customers, not on your company. Your brand messages should focus on how you can help your customers succeed, not on why your company is great.
Empathize with your customers. To understand your customers, you must empathize with them. Empathy differs from sympathy.
Take the time to build an effective brand strategy, and you'll build a sustainable, profitable brand.
Interested in other types of businesses or how-to guides? Here are our comprehensive guides:
How to Start a Business: The Complete Step-by-Step Guide to Starting a Business in 2022
How to Write a Business Plan (2022)
How to Start an LLC in 7 Simple Steps (2022)
Branding: The Definitive Guide for 2022
The Definitive Guide to Successfully Rebranding in 2022
What is Brand Identity? And How to Create a Unique and Memorable One in 2022
The Ultimate Small Business Guide to Brand Equity in 2022
Brand Archetypes and How They Can Help Your Business: The Definitive Guide
The Definitive Small Business Guide to Brand Pillars in 2022
The Complete Guide on How to Name a Business
Brand Strategy 101: How to Create an Effective Branding Strategy [GUIDE]
The Definitive Content Marketing Guide
Social Media Marketing: The Ultimate Small Business Guide for 2022
Local SEO: The Definitive Small Business Guide (2022)
Marketing Funnels: The Definitive Small Business Guide (2022)
Cross-Selling and Upselling: The Ultimate Guide (2022)
How to Start a Small Business Blog
Small Business Guide to Lifecycle Email Marketing: How To Grow Your Business Faster
Direct to Consumer (DTC) Marketing: The Complete Guide, with Strategies, Tactics, and Examples (2022)
Google Ads: The Ultimate Small Business Guide (2022)
The Ultimate Guide to Using Twitter for Business in 2022
YouTube Marketing: The Complete Small Business Guide 2022
Instagram Marketing: The Ultimate Small Business Guide for 2022
How to Use LinkedIn: The Ultimate Small Business Marketing Guide
The Ultimate Small Business Guide to Marketing on TikTok
How to Start A Podcast: A Complete Step-by-Step Guide (2022)
SMS Marketing: The Ultimate Small Business Guide [2022]
Public Relations Guide for Small Business (7 Proven PR Tactics)
How to Start a Consulting Business in 2022: The Complete Step-by-Step Guide
How to Start a Real Estate Business in 2022: Complete Step-by-Step Guide
How to Start a Trucking Business in 2022: The Complete Guide
How to Start a Candle Business: A Step-by-Step Guide With Tips and Insights (2022)
How to Start a Property Management Company
How to Start a Successful Online T-Shirt Business in 2022: The Definitive Guide
How to Start an eCommerce Business: A Step-by-Step Guide To Take Your Business Online (2022)
Nonprofit Branding: Complete Guide to Building a Strong Nonprofit Brand in 2022
How to Start a Cleaning Business in 2022: The Complete Guide
6 Businesses You Can Start For Less Than $1,000
Marketing Psychology: What You Must Know To Supercharge Your Marketing
What is a DBA and How to File One For Your Business
How to Start a Clothing Line or Clothing Brand From Scratch in 2022: The Definitive Guide
How to Start a Brewery Business in 2022: The Complete 9 Step Guide
How to Start a Medical Marijuana Dispensary Business in 2022
How to Start an Etsy Shop: Your Comprehensive, No-Stress Guide to Starting an Etsy Shop in 2022
How to Start a Photography Business in 2022: The Complete Step-by-Step Guide
How to Start a Business in Texas: The Complete Step-by-Step Guide (2022)
The Definitive Guide to Creating a Compelling Visual Brand for Your Restaurant in 2022
Conversion Rate Optimization (CRO) Guide: How to Make Your Website Work Smarter (2022)
Facebook Messenger Chatbot Marketing: The Definitive Guide (2022)
Branding for Food Trucks: The Definitive Guide (2022)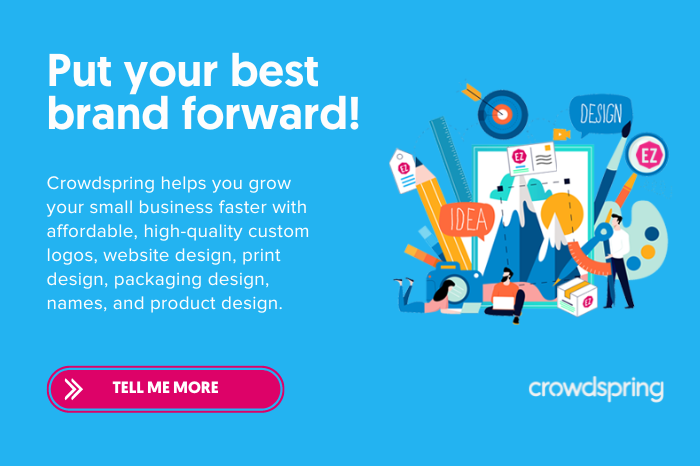 We regularly update this brand strategy guide. We most recently updated this guide on July 23, 2021.