What is Brand Identity? And How to Create a Unique and Memorable One in 2022

This is the definitive guide to creating a unique and memorable brand identity in 2022.
Whether you're starting a new business and writing a business plan or rebranding an existing business, you will get proven, actionable insights and advice on getting a unique custom logo design and a catchy business name. Plus, you'll find actionable tips and insights that will help you build a comprehensive brand strategy and a complete visual brand for your business or organization.
The Definitive Brand Identity Guide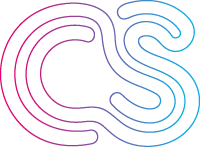 Let's get started.
What is brand identity?
Brand identity is the special sauce that sets you apart from your competitors and other businesses.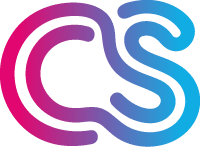 What is brand identity?
Brand identity is the visible brand elements, including logo, color, shapes, and overall design, that distinguish your brand from other brands in the minds of consumers.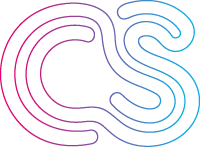 Brand identity is different from a brand, brand image, and branding. Yet, many people mistakenly use those terms interchangeably. Brand identity consists of various visible elements, including:
logo or wordmark
logo variations
key brand colors and color palette
typefaces
typographic treatments
a consistent style for images and content
library of graphical elements
brand style guide
your visual identity, including social media graphics, on social networks
In short, brand identity is how you want your customers and prospective customers to perceive your brand or your product or service.
Brand identity design takes disparate visual elements and unifies them into a complementary identity system. Colors, shapes, and other visual elements incorporated in your products and promotions connect to your brand identity. As a result, all brand identity elements should be consistent in appearance, use, scope, color palette, feel, etc.
Want a free brand review?
Answer 5 short questions and we will send a custom report with actionable insights and specific actions you can take to build a stronger brand.

We just emailed the info to you.
The goal of consistent brand identity design is to tell your company's story in a way that creates brand loyalty, brand awareness, and excitement.
A strong brand identity doesn't happy magically overnight. You can't randomly pick some colors and fonts, add a generic logo, and create a brand identity. You must approach brand identity strategically and build an identity that reflects your brand.
Strong brand identity is vital for companies of all sizes.
A successful brand identity is one of the company's most valuable assets. The overall value of companies like Apple, Coca-Cola, Nike, Burt's Bees, Asana, and others is reflected in the high value of their brand. Ramon Ray, one of the country's top small business experts, explains:
People immediately recognize a Starbucks logo or a BMW logo because those logos are consistently displayed and used by each Brand. Smaller businesses might think that they don't need to be consistent with their identity, but they are mistaken. People recognize companies based on their brand identity.

Only small businesses with a small mindset don't worry about design and branding. Small business owners who think big, who think about growth, who think for scale – those owners understand that branding is important and invest in their brands.
Brand identity and the halo effect
A strong brand identity gives companies a competitive advantage.
For example, customers often favor a product line because they've had a positive experience with other products from that company.
This is called the "halo effect." The halo effect correlates to brand strength and loyalty and contributes to brand equity (more on that below).
When people prefer your company's products or services because you've created a strong brand identity, you also raise your brand image and increase brand awareness.
The halo effect helps you build a brand and increases your mindshare (a marketing term that describes the amount of brand awareness or popularity surrounding a product, service, or company).
Remember that you will still present an image to customers and prospects if you actively create a brand identity or ignore it. Brand management is essential. If you leave your brand identity to chance, you lose the ability to shape the conversation about your brand.
Brand identity and the horn effect
The halo effect's opposite is the horn effect. When people have a negative experience, they correlate that negative experience with everything associated with that particular brand.
For example, this happens when an otherwise powerful brand does poorly on social media, managing customer expectations and complaints. Brand loyalty suffers.
If you want to build a brand and have a strong brand identity and brand image, be proactive and deliberate in helping shape how customers and prospective customers perceive your brand and your products and services.
Your logo is not your brand
The terms "brand" and "logo" are often used interchangeably. But,  a logo is not a brand.
A brand is the total of your customers' and customer prospects' experience with your business. Initially, the term 'brand' referred to the mark that cattle ranchers put ('branded') on their cattle. But the concept of 'brand' has evolved to include much more than a single visual element.
A logo is a visual symbol for a business and part of its brand identity, but it doesn't represent its entire brand identity. A logo doesn't build a brand – it's one step towards building a complete brand identity.
Put another way: a designer's job isn't to create a brand. Designers design and build the brand identity.
A strong brand identity communicates what your company does and how it does it. Strong brand identity also establishes trust and credibility with your prospects and customers.
As you can see, brand identity can either support or undermine your brand.
And here's why you should care whether you have a strong brand: your company's brand is a promise you make to customers and prospects about your product or service and your company.
Your brand lives in everyday interactions your company has with its prospects and customers, including the images you share, the messages you post on your website, the content of your marketing materials, your presentations and booths at conferences, and your posts on social networks.
Your brand has an image, but your brand image is not what you say it is. Your brand image is how your customers and prospects perceive your company.
You may want your customers and prospects to see your brand as innovative, fresh, and socially conscious.
But what's most important isn't what you want – but how they see your brand. As Jeff Bezos famously said,
Your brand is what other people say about you when you're not in the room.
Brand identity and branding are not the same
Branding is a process designed to develop, among other things, a brand name and custom logo design for a company, product, or service.
But branding isn't only about tangible concepts like a company's name and logo. It's also about the company's reputation, how a company's products and services are advertised, and about a company's values.
The branding process aims to build brand awareness and brand loyalty and create a strong brand image.
Branding is not only for companies and organizations.
Personal brands (how an individual builds their reputation)  have become popular. And influencers have gained power and a strong following, especially on social media. Naturally, you're seeing many of them invest their energy, money, and time to build a strong brand identity for their brands.
Even countries have embraced branding and have sought to create a compelling brand identity to attract tourists and immigrants. Some have spent millions of dollars developing a contemporary and unique brand identity.
Brand identity design example: Nike
Nike "Swoosh" is one of the most recognized logos globally.

The famous Nike "Swoosh" was designed by Carolyn Davidson in 1971 and has become a core symbol of Nike's brand identity.
Only a student at the time, Davidson, earned $35 for the design. But, Nike founder Phil Knight never forgot her contribution. Davidson continued to work with Nike and was awarded shares of the company when it went public in 1983.
Davidson's famous design was inspired by the brand's namesake Nike (Greek goddess of victory). Nike was known for her wings, which allowed her to fly over battlefields safely. Davidson visually combined a check-mark with a wing to create a unique abstract shape that communicates speed and agility.
To this day, the Nike "Swoosh" is considered an ideal example of an abstract logo that manages to communicate brand identity perfectly. Logo designers worldwide seek to create the next signature abstract logo design to achieve Swoosh's success.
But while the Swoosh is important, it doesn't reflect Nike's complete brand identity.
The Nike brand name stands for something much more significant today. Nike created a consistent brand identity we see today through deliberate brand management by redefining itself from a simple shoe company to an athletic and fitness lifestyle brand.
Nike accomplished this by hiring celebrity endorsers like Michael Jordan. Nike also downplayed the competition and created an exclusive feel about its products. Today, most consumers think of Nike's products as high-end products. And those who can afford Nike products show them off as status symbols.
Nike is one of the best represented, culturally understood, and symbolic companies on Earth (other examples include Adidas, Coca-Cola, Amazon, Google, Twitter, and Facebook). It has a strong global brand image. Those accomplishments reflect the many things Nike has done since starting the company.
Brand identity design example: Apple
When you hear Apple's brand name, you probably picture its well-known and iconic logo.
Apple is one of the world's most successful and most valuable brands. It consistently appears in surveys of the most influential and valuable brands globally. Apple's brand identity and brand image are closely aligned.
Apple's brand identity starts with its business name and logo but extends beyond the name and logo.
The logo is iconic but very simple. While it's changed over the years, it's instantly recognizable worldwide. It helped Apple build its brand and brand image and has played a crucial role in creating Apple's compelling brand identity.
You probably also think about the iPod, the iPhone, the Apple Watch, and the many other Apple products sold over the years.
And some of you will think about Apple's "Think Different" campaign. That was an award-winning campaign that positioned Apple as a premium, unusual company.
Apple's brand strategy has always focused on emotion.
For example, Apple has historically created an aura of secrecy surrounding its inner workings. They don't preview future product releases and keep new products under tight wraps. As a result, Apple generates a lot of buzz and conversations about future products.
By maintaining an aura of secrecy, Apple creates an unrivaled hype when releasing products.
What people say about Apple's products fuels the hype. But Apple doesn't leave that to chance.
By focusing on premium exclusivity and pricing when releasing products and paying careful attention to aesthetics and usability, Apple has grown to be associated with luxury in the eyes of its customers and prospective customers.
As a result, Apple can charge premium prices and confer a status symbol on its customers.
Because of careful brand management, Apple has extreme brand loyalty.
All these factors extend far beyond the name Apple and the company's logo. Apple's success and brand image are driven by its complete brand identity, not one isolated element of its identity.
Brand identity design example: Coca-Cola
Coca-Cola is one of the top 3 food and beverage companies globally.
The brand is so ubiquitous that soda of any kind can be called a "coke" in many regions of the southern United States.
Coca-Cola owes much of its success to the consistency of its brand identity and its brand strategy. The script font and classic red color are recognized worldwide, even when the name is displayed in another language. And, importantly, its logo has remained essentially unchanged since the 1900s.
Coca-Cola's brand identity has barely changed since the company was founded in 1892. And the company has leveraged the red color in its logo and the scripted font to extend it to other design assets, like the classic ribbon-like imagery features on its cans.
Its scripted typeface is fun, and Coca-Cola sometimes pairs that typeface with unique glass bottles that have become iconic. The bottles and the name reinsure customers that they're the real thing, not an imitation cola.
Here's your key takeaway from Coca-Cola: give your customers the time and opportunity to get to know your brand by using a consistent brand identity. Brand management helps you to build a stronger brand.
Brand recognition – at its core – depends upon consistency. Repeated exposure to your brand identity creates familiarity and trust and helps you build a brand.
In other words, plan for the long game.
Widespread brand recognition doesn't usually happen overnight.
So, make branding choices that will stand the test of time and stick with them.
Brand Identity Research
Before you dive into designing the core elements of your brand identity and building your brand, you must understand how your brand is currently perceived, your customers, and your competitors.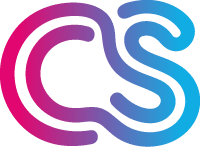 Whether starting a business or rebranding an existing business, the first step in creating a brand identity is market research. Briefly, here's what you must assess when doing market research:
1. Audience research
Each business has a unique audience. And different audiences (age, sex, income, etc.) want different things. A brand identity that would work for teenagers will likely fail with senior citizens. Visual design that would be pleasing to college students may not be appropriate for pre-teens. To create a brand people love, you have to understand your specific target audience and what it wants from your business. Audience research helps you generate audience insights about these issues.
2. Value proposition & competition research
Why is your business unique, and what is your unique value proposition? If you don't know the difference between your business and your competition, you will struggle to develop a strong brand. Competitive analysis can strengthen your marketing strategy and brand strategy and can help you build a strong brand identity.
3. Your company's mission
Does your target audience know your company's mission? If you haven't communicated your business's purpose, it'll be difficult for people to understand what your business is about and why they should care.
4. Your brand personality
Whether you intentionally create one or not, your brand has a personality. Typography (fonts), colors, images, and brand voice combine to form your brand's personality.
5. SWOT analysis
You have to develop a higher-level understanding of your business and the context in which it operates.
That's where a SWOT analysis can help.
By examining your business's strengths, weaknesses, opportunities, and threats, you may find a path to new growth.
A SWOT analysis is a strategic planning framework used to take a big-picture look at your brand and business's internal and external factors.
"SWOT" stands for Strengths, Weaknesses, Opportunities, and Threats.
The first half of SWOT (strengths and weaknesses) addresses the internal factors within your business or brand working for and against you.
Of course, opportunities and threats (the second half of SWOT) are the positive and negative external factors your brand must navigate through.
This holistic, high-level thinking is valuable and necessary to ensure that you don't get lost chasing after details that don't deliver the return on investment your business needs to survive. This makes SWOT analysis a vitally valuable tool.
As part of your SWOT analysis, remember to ask questions that can help you to define your brand identity.
Important Branding Elements
Before creating your design assets, you need to understand the building blocks (brand elements) that make your brand identity.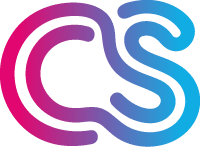 Brand identity design involves a combination of research, understanding, and essential branding elements.
Brand identity building blocks include typography, color palette, forms and shapes, and composition.
How do you choose appropriate branding elements in brand identity design?
Here are six things you should consider as part of your branding process when choosing the brand elements for your business or organization to create a brand identity:
Memorability – The brand identity elements you choose should be memorable and attract attention to help customers remember and recognize them.
Meaningfulness – It's crucial that the elements you choose communicate your brand identity meaningfully. Brand identity elements should give consumers information about your brand, service, or product line that furthers their positioning and image.
Likability – Do customers find the brand identity element appealing? Is it likable, pleasing, and fun? You want elements that leave a positive impression.
Transferability – Does the element work across all market segments and mediums (business cards, social media graphics, website, etc.)? Does it translate well across geographic boundaries and languages? Avoid brand identity elements constrained to a specific medium (like mobile or print) or those that don't translate well across your customers' languages and cultures.
Adaptability – Adaptability is all about flexibility and longevity. Choose brand identity elements that can stand the test of time and the fickle nature of trends and tastes. Always be willing to change things up when necessary.
Protectability – No matter what you choose, if you can't protect it legally and competitively, you're in trouble before you've started. It's expensive to overhaul your brand identity later – this is the time to get it right. Do your due diligence early and avoid legal and trademark issues further down the road.
Let's look at each brand identity design building block in detail.
1. Typography
You don't need to leave typography (the art and technique of arranging type to make writing legible, readable, and appealing) to chance.
Nor should you.
Typography impacts how people perceive your brand identity, brand, and messaging. It's an essential element of brand identity design. Many of the world's most famous companies have unique brand identities with unique typography.
A recent study conducted by MIT psychologist Kevin Larson showed two different print layouts: one designed with poor typography and another designed with good typography.
Larson found that the document with better font choice took less time to read and led to increased cognitive focus and a "stronger sense of clarity."
For a deeper dive, learn how to use powerful psychology strategies to choose fonts for your business.
2. Color palette
Color is often used to persuade or influence us. And, naturally, color plays a vital role in a company's brand identity.
According to a study examining the effect of color on sales, 92.6% of people surveyed by the CCI: Institute for Color Research said color was the most important factor when purchasing products.
Another study showed that people subconsciously judge a person, environment, or thing within 90 seconds. In 62%-90% of examples, that judgment was influenced by color alone.
How you use color in your business, and your brand identity (in your logo, web design, business cards, marketing materials, and more) can significantly affect your brand.
For a deeper dive, learn what color says about your business.
3. Forms and shapes
All logos – whether they include an icon and text, only an icon, or even just text – have a shape.
And, it's essential to consider the visual language that a shape communicates about your brand.
Shapes fall into three major categories – geometric, abstract/symbolic, and organic. And, they all come prepackaged with their psychological associations.
For a deeper dive, learn how shapes and lines influence purchasing decisions.
4. Symbols
Symbols are one of the earliest forms of written communication.
From cave walls to hieroglyphics to the printed word as we know it today, symbols are a powerful way to communicate concepts at a glance.
The ability of symbols to convey information, culture, and identity has made them an invaluable part of our shared visual language. This is true not only in popular culture but also in business.
We live in a world where people and companies are recognized more for what they represent than for who they are. This makes symbols a powerful and effective way of communicating and essential elements in brand identity.
When used in brand identity design, symbols can help customers understand your brand. As we wrote,
You can communicate a lot – and do it efficiently and effectively – if you understand your brand and make informed, thoughtful choices regarding fonts, shapes, lines, colors, and composition.
Logos, color, graphics, and text are used throughout our daily lives as symbols to communicate deeply held meaning, often subconsciously.
Think about this effect when you see a red octagon or an X on a map. These symbols speak to us on an almost primitive level.
As people interact with a symbol, it becomes filled with meaning.
When you see a person wearing a white coat and stethoscope, you probably think that person is a doctor. The white coat and stethoscope are symbols of the medical profession.
When people see a "Swoosh," people worldwide will quickly think of Nike.
This recognition and how quickly they can communicate an idea or concept make them powerful.
For a deeper look, read about design symbols your business can use to improve its brand identity.
Be intentional with the symbol you choose and support the brand persona you're presenting.
If you're looking for ways to connect your brand message on a deeper level with your consumers, symbols may be just what you've been looking for.
Designing Your Brand Identity
It's time to work with a graphic designer to develop the creative elements to give life to your brand identity.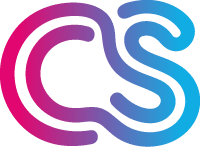 Creative elements are your brand identity's look, feel, and brand voice. You'll communicate them consistently across all marketing channels, and it's crucial to get them right in your branding process.
The critical, creative elements of your brand identity include:
Business name
A good business name is an integral part of a strong brand identity. A strong business name creates a valuable first impression for your customers and prospects. It's a shorthand for conveying what is meaningful about your brand and what makes it stand apart from your competition.
Your business name should convey the public brand identity you want your business to present.
WHICH LOGO IS BEST?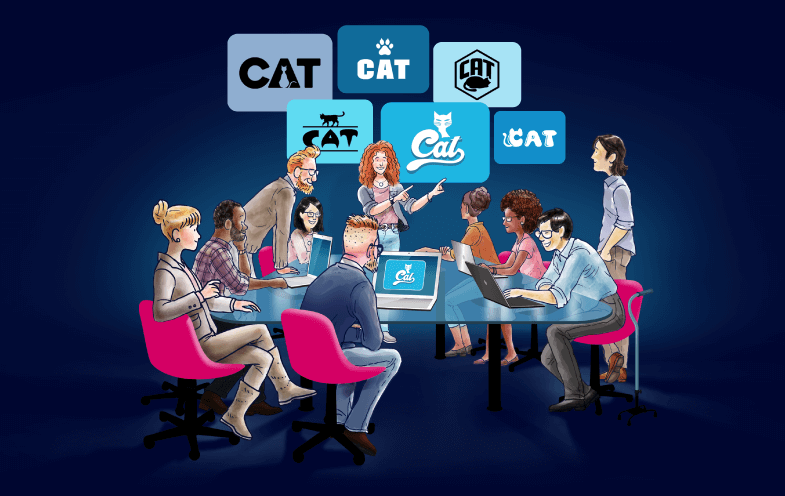 Not sure where to start?
Give serious thought to your brand's primary business goals, values, and purpose.
Since you've just defined your brand's personality, try to develop brand names that support the essential elements.
When you name a business, you must be sure your name represents your complete, authentic brand.
Business tagline
Not all companies have taglines. But if you use a tagline, be sure it's compelling because it will either help or hurt your brand identity.
Coming up with a perfect name for your business can be challenging and time-consuming. Coming up with a memorable business tagline can be even more difficult.
What is a tagline?
A tagline is supposed to communicate what sets you apart from your competition and your brand's focus to your customers and potential customers.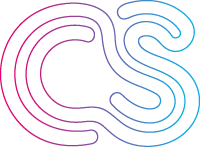 Your tagline should be unique, simple, concise, and timeless.
Logo
A logo is one of the most critical elements of brand identity. A well-designed company logo is a vital component of any well-executed brand experience.
What is a logo?
a logo is a small, symbolic artwork representing a business. The logo acts as both the calling card and 'avatar' for your brand and is one of the most important elements of a brand's identity.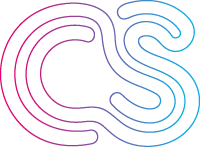 But what makes for a well-designed logo that strengthens brand identity?
As we explained previously:
At its most basic, a logo is a small, symbolic piece of artwork that represents a business. But, we've dug a bit deeper than that. When you set aside all the design trends and fancy fonts, at its core, a logo must:

1- Embody your brand.
2- Be instantly recognizable.
3- Be versatile.
4- Be timeless.

Everything else is optional.

In fact, I'll go one step further. Every design choice in your logo should exist only to serve and strengthen the four items listed above. And, if you meet these four requirements, many other commonly cited logo must-haves, like simplicity and memorability, naturally follow.
Website
As we mentioned above, brand identity includes everything visual about your brand.
Your business website is often the first place prospective customers visit to learn about your company. Don't ignore your website if you're trying to build a strong brand.
And while many different things influence people's buying decisions, there's a single common factor that drives nearly every purchasing decision: can the customer trust your business?
75% of consumers judge the credibility and trustworthiness of your business solely from your website's design.
Robust and modern website design is vital to your brand's reputation, bottom line, and future.
Good website design is more than just aesthetics. For example, your website should look good, but you can also leverage psychology to increase your eCommerce sales.
Business cards
Business cards are tangible reminders of your business and can't be beaten for memorability.
Business cards are also a cheap and effective way to ensure people have accurate contact information.
More importantly, business cards serve as a physical reminder that you met someone. That can become a trigger for reflection and often leads to more business or a renewed connection.
Or they can create a wrong impression.
Ramon Ray, an experienced small business evangelist, explains:
I talk to tens of thousands of small business owners every year in the U.S. and around the world. If I get a business card that has food on it and looks like it just came out of a copy machine, I'm disappointed. But when you get one that just pops and rocks, it means something and I remember it.
Marketers and business owners often incorrectly believe that a good business card will cost thousands or tens of thousands of dollars (that's simply untrue – check out this guide to how much a custom business card design should cost).
Product packaging and package graphics
Make sure your product packaging reflects your brand identity and brand if you make physical products.
For example, if your product photos are sub-par, consider product retouching services that can correct colors, remove or replace backgrounds, remove or add objects, etc.
With thousands of products on store shelves, good product packaging design (the packaging for your product) and package graphics design (the graphics/content on the product packaging) are critical to your company's success.
Your product packaging should speak loud and clear for your product when you can't be there to do it yourself.
Illustration
Innovative businesses leverage custom illustrations as part of their brand identity.
Illustrations are typically playful graphics that can help your business appear friendly and communicate a message more organically.
Illustrations can persuade, inform, and influence your customers and prospects. They can enhance your brand messaging and can help your business express emotion.
Be sure, however, that the illustrations you use complement each other. Don't use clashing styles, and don't over-illustrate.
Consider how you'll use illustration with the other visual elements of your brand identity.
Email design
First impressions are essential. And, in our digital age, we often make our first impressions via email.
For example, a welcome email is the first exchange between your business and a new customer or prospect. It's your opportunity to build a brand while welcoming a new customer.
It sets the tone for future communications, encourages people to take a closer look at your company's products or services, and provides helpful information.
Welcome emails have the highest open rates of all promotional emails – 57.8% to a paltry 14.4%! They're also reported to bring in 320% more revenue than standard promotional emails.

Creating a Brand Guide
You can create more consistency and stronger brand identity by implementing a brand guide for your business.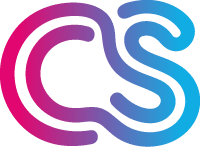 What is a brand guide?
A brand style guide (aka 'brand style guide') is a set of rules to follow whenever a member of your organization wants to publish, present, or promote content for your brand.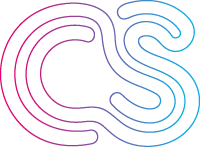 A brand style guide answers questions like:
What brand design assets are available for public use?
What is the proper way to showcase brand assets?
What font does your logo use?
What colors are approved?
When you need an image for a project, what tone and feel should it have?
Should writers use "email," or does your organization prefer the hyphenated "e-mail?"
These seem like small details, but if they're not captured in a brand guide, your brand identity can quickly drift into an inconsistent experience for your customers and employees.
It's not enough to create a brand identity – you must also consistently leverage it to build a strong brand and a powerful brand image.
Consistent, strategic branding allows your business to grow substantial brand equity.
Having brand equity means that customers interpret your brand as having a higher value.
For a deeper dive, read what a brand style guide is and how you can create one for your business.
How To Translate Your Brand Identity Into Actual Marketing
After you develop your brand identity, you'll use it when you market your company's products or services.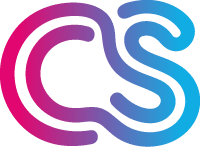 Remember that you won't know if you're doing things right unless you track key performance metrics and monitor your brand. Use Google Analytics and various survey and social media tools to understand how people talk about your brand and interact with your brand. Doing so will help you tweak your brand identity and to correct mistakes.
To help you translate your brand identity into marketing (including digital marketing, social media marketing, and offline marketing), we want to share examples of companies that do a great job telling brand stories through their marketing.
Divine Chocolate: featuring brand promise
Your brand promise is the commitment your business makes to its customers.
Divine Chocolate promises its customers delicious chocolate. But that's not all.
Divine is a UK-based chocolatier. Divine's mission is to "make the world a place where chocolate is cherished by everyone, including the family farmers who grow the cocoa."
The Kuapa Kokoo cooperative farms Divine's Chocolate in Ghana. The 85,000 farmers in the cooperative are co-owners of the company. The farmers receive a share of the profits and have a voice in the business. Divine is following through on its promise in an authentic way.
Their brand promise – luxurious fair trade chocolate that you can feel good about enjoying – is an extension of this mission.
And, they've done an excellent job of prominently showcasing their brand promise within their larger brand story on their chocolate packaging.
The packaging for Divine's chocolate bars prominently features their opulent gold script logo. This reminds customers of the high-quality and decadent chocolate experience awaiting inside.
The logo is printed in raised metallic ink, providing a tactile experience for the consumer and a visual one.
And surrounding that logo is a pattern of adrinka symbols. These symbols derive from Ghanaian culture and are still embraced by the Kuapa Kokoo cooperative farmers.
Each symbol represents a virtue that the brand values.
And that's just the outside of the wrapper. The inside of Divine's wrappers includes copy and graphics explaining their story.
Liz Miller, Divine's Senior Marketing Manager, explains,
Consumers love discovering that the Fairtrade cocoa in our chocolate is grown by family farmers in Ghana and that they receive 44% of Divine profits… This empowers people to become a part of our story by treating themselves and others to Divine Chocolate.
Divine has masterfully communicated its brand story to its customers in an eye-pleasing and effective package, strengthening its brand identity and brand.
What you can learn from Divine Chocolate
Feature your logo prominently to increase brand recognition and showcase your brand identity.
Make thoughtful choices about the graphics that will best communicate your brand story. Dig deep and be selective – use the images that pack the most meaning possible while also jiving with the overall design concept and brand story.
Charlotte's Web: brand perception
A manufacturer and retailer of high-quality CBD hemp oil, Charlotte's Web must walk a fine line.
Cannabis has a mixed reputation in the U.S., lots of competition, and many companies commonly use a similar brand identity.
But the Stanley brothers, founders of Charlotte's Web, have worked hard to ensure that their product is "The World's Most Trusted Hemp Extract."
Their product is perceived as safe, legal, and of high quality. This is quite a feat considering the overwhelming stigma attached to the plant from which their product is made.
So, how do these legal sellers of medicinal hemp oils create such a positive brand perception?
They lean hard on their brand story of a dedicated family-run business and their heart-warming origins helping the real-life Charlotte become healthy enough to live like a normal kid.
And, their packaging design and package graphics help, too.
Charlotte's Web products are packaged to inspire confidence. You can see that in their product images.
They use bold but trustworthy neutral colors that create the perception of sophistication – a far cry from the red, green, and yellow Rastafarian colors usually associated with cannabis.
There are no mushrooms, hookah-smoking caterpillars, or Grateful Dead bears here.
The minimalist design is elegant, professional, and understated with clean sans serif typography and simple line art.
But look closer – they've also modeled their design after traditional medicinal packaging.
They mention the number of milligrams of active ingredients contained in the product.
And, words like "balm," "extract," and "dietary supplement" create different associations with health and medicine.
In addition to that, the inclusion of Charlotte's Web logo and brand name links back to the fuller brand story of how their product was able to help young Charlotte – after whom the company was named.
Finally, their branding is consistent throughout their products, strengthening their overall brand identity.
All packaging shares consistent visual branding from their hemp oil extracts to their capsules and balms.
This gives the whole line an air of professionalism and reliability.
What you can learn from Charlotte's Web
If your brand story is counter to popular perception, visually align your packaging design and package graphics to show the story you want to tell. Be careful to avoid references that might accidentally conjure the undesirable tale you don't want to associate with.
Consistently brand your product packaging so that consumers can get to know and trust your visual brand. Repeat interactions with your visual brand will build familiarity and confidence.
And, if you're looking for cannabis packaging or CDB packaging, make sure you know how to optimize it for your target market.
PoopBags.com: brand personality
PoopBags.com is trying to solve a problem, help the planet, and have fun doing it.
Dogs will always poop.
And bags for cleaning up dog waste are in constant demand for city-dwelling dog owners.
But, no one is excited about the topic of dog poop bags – except for Paul "Mr. Poop Bags" Canella.
Paul felt terrible using non-biodegradable bags to collect his dog May's waste, knowing that they were not good for our planet. So, he created an Earth-friendlier biodegradable version to solve this issue.
But, even though a high-minded and worthwhile purpose drives Canella, he's never lost touch with his sense of humor:
Poop Bags! When you typed some keywords into your search engine of choice, you may have laughed when you saw the link for www.poopbags.com come up. Well, when I was walking my dog in the summer of 2003, I laughed too when I first thought about the idea…
PoopBags.com has a distinct personality that shines through in its product packaging.
PoopBags.com's packaging design keeps things light and playful, showcasing their fun personality and maintaining its brand identity's consistently fun and playful tone.
Their products come in boxes featuring a range of bright, exuberant colors juxtaposed with a neutral background.
The raw cardboard color shows through beneath the cheery, saturated pastels to remind consumers of their dedication to using and creating biodegradable materials.
Their logo embraces their brand's light and humorous personality with a gently rounded font and a cute flower to remind consumers of their eco-mindedness and provide a cheeky nod to poop's role as a fertilizer.
They complete their brand story with a seal claiming they have been "Saving the Earth Since 2003". This seal features their dedication to helping the planet with their product.
PoopBags.com's packaging unapologetically owns its role as purveyors of potty accessories and has fun with it.
But, they also manage to deftly remind their target audience of their enthusiasm for protecting our planet, all in one cohesive and attractive design.
What you can learn from PoopBags.com
You can communicate so much about your brand by showing instead of telling. Choose colors, imagery, and fonts that reflect your brand's personality. And don't forget to use an appropriate brand voice for your packaging copy.
Share what your brand is all about. Do you have a cause or mission that you're passionate about? What motivates you? Feature that in your packaging design.
A final note on using your brand identity in marketing. If you create multiple brands (which you might do if you have multiple products or services), keep them all separate and distinct, even if they're part of the same family of products or services. There are two reasons to do this.
First, having a confusing brand identity for multiple products will tarnish your overall brand identity and will simply confuse customers and prospective customers.
Second, remember that most states require you to register your business if the trade name under which you operate your business differs from your business's legal name.
For example, if your registered company is an LLC named Three Brothers, LLC, you cannot operate that business lawfully in most states if you're selling products under the brand names Three Tigers, Three Panthers, etc. That's because the registered name and your brand names are different.
Fortunately, this is not a complex problem to overcome. You can simply register your actual brand names with your state (and or local government) by filing a "doing business as" (DBA) certificate. DBAs are also commonly called "assumed name," "fictitious business name," or "trade name." Here's a terrific resource that explains what a DBA is, the DBA state requirements, and how to file a DBA for your business in all 50 states and U.S. territories.
Common Branding Mistakes
Over the past decade, we've observed many companies, even successful brands, make critical branding mistakes.
Here are some most common branding mistakes - hopefully, you can avoid making them while you brand or rebrand your business.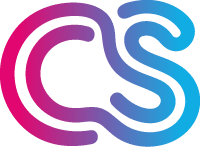 1. Avoid a generic brand identity
How many business owners have thought: "I want my brand identity to be very bland and generic so that my company is indistinguishable from anyone else!"
Not one.
A strong brand identity is often the critical difference between blending in and standing out from the competition.
But while most marketers and business owners often recognize the value of brand identity, many don't always prioritize it.
New business owners often incorrectly believe that a good logo will cost thousands or tens of thousands of dollars (that's simply untrue – check out this guide to how much a logo design should cost).
As a result, they sometimes buy pre-made templates in an online logo store, try a do-it-yourself approach, or use so-called online logo makers (some of whom claim to use artificial intelligence, or AI, to create logos).
Entrepreneurs aren't the only ones who make the mistake of using generic logos- businesses of all sizes sometimes use logo shortcuts, only to find out that it's even more expensive to rebrand later.
After all, memorable logos are 13% more likely to get consumers' attention and 71.6% more likely to respond positively.
In a world of noise, that can make a big difference.
In specific industries,  generic logos have become highly problematic.
The epidemic of similar fonts, glyphs, and swishy people leaves a weak first impression on customers and is unmemorable.
We've discussed these generic logo symbols' legal and branding dangers in The Logo Store Nightmare: Ready-Made Logos Harm Your Business.
For a deeper dive, read why you should avoid generic branding elements.
2. Not delivering your brand identity consistently
If there's one word that might encapsulate the habits of a successful brand, it's consistency.
From Coca-Cola's substantial online presence and offline activities to smaller but equally memorable brands like Dollar Shave Club, behind any identity is a clear and consistent delivery.
The critical part is that this can't just be online or in print: it needs to be evenly applied anywhere your company interacts with your customers.
It can be challenging to communicate your brand identity when you're limited to a single large header image, but this is a perfect example of why good branding is more than just visual.
You have to adapt to each network's constraints and find a way to represent your brand identity faithfully.
Companies like Coca-Cola understand that creating a compelling brand identity on social media means presenting themselves through visuals and voice.
3. Neglecting every branding opportunity
Most companies have the basics of good branding: a distinct, audience-tested logo; a memorable tagline; a strong social media presence.
But there are still many places you can extend your brand identity.
When you give Powerpoint or Keynote presentations, how do the slides reflect your brand identity?
Many companies neglect to update their presentation templates or don't create templates. You end up with an assortment of slide designs and presentation designs that can seem inconsistent at best or unprofessional.
Take the time to create company-wide presentation templates and ensure they are used consistently and kept up to date as your brand identity evolves.
Another small but meaningful place that companies often neglect to extend their brand identity is their employee's email signatures. We're not suggesting you use massive, rich-media email signatures with embedded images and fancy typography (because those are annoying).
However, including a short, concise message (such as your tagline) is a great way to use a space that would usually be forgotten.
And of course, use your company's name as your email address if at all possible. An email address is part of your brand identity, too – don't rely on a generic Gmail or Yahoo email address.
4. Cheating on your branding guidelines or brand guide
It's one thing to make sure the brand you create is uniquely yours and cannot be misrepresented or misinterpreted by others.
It's another thing to make sure your brand strategy is consistently applied internally.
Whether this happens intentionally (when an internal team takes matters into their own hands and deviates from the brand on purpose) or through carelessness or lax brand policing, the results are similar.
Many companies shoot themselves in the foot if employees do not follow established brand guidelines or brand guides.
Build brand guidelines or a brand guide to ensure that everyone responsible for putting your brand identity out to the public knows how to put your brand in the public sphere.
Keep guidelines as specific as possible, and keep them documented and accessible to all of your staff.
5. Not evolving your brand identity
Just as consumer tastes and trends change over time, so should your brand and identity.
However, keep in mind that your brand is not just expressed visually, as we established earlier.
Some companies (like Target, Nike, or BMW) have kept their logo consistent for decades and maintain their brands in step with the times.
For Target, this hasn't been meant solely as a visual refresh (see below for how Target's logo has changed over the years); it's meant changes like updating the brands they carried, their stores' layout, and the uniforms worn by staff.
Of course, we're not talking about change for change's sake.
A brand is a living document of not only what your company represents; it also acts as a vital connection between your customers and your business. Listen to what your customers say on social media.
Don't be afraid to involve them in the discussion. As your customers change, so should your brand identity.
6. If you rebrand, do it right
Rebranding can be a great way to refresh your brand by incorporating modern aesthetics into your existing company's identity.
It's important not to let your brand stagnate, and sometimes, a visual overhaul can help inspire consumer loyalty in existing and new markets.
However, if you introduce these changes poorly, you risk isolating your potential customer base and offending your existing one. When making changes to established brand identity, you need to be sure any changes have benefits that significantly outweigh the risks of potentially losing business.
Even influential brands make mistakes when rebranding. In the following video, we look at four rebranding failures so that you can gracefully avoid these rebranding pitfalls.
Conclusion
A strong brand identity can mean the difference between your company succeeding beyond your wildest dreams or failing miserably.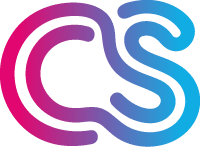 The good news is that whether you succeed or fail is in your hands.
Are you ready to get started?
Important branding terms
Here are basic branding terms you should understand.
Brand assets – visual design assets (fonts, colors and color palette, resources, etc., form the outward-facing brand).
Brand associations – anything that people associate with a brand.
Brand awareness – the ability of customers to identify a brand in a crowded market.
Brand equity – the brand's value, determined by consumer perceptions of a brand. A healthy part of the most renowned companies' market value (Apple, Amazon, etc.) is tied to their brand equity.
Brand essence – a single thought, typically 3 to 5 words, that captures a company's core identity.
Brand personality – the brand's personality traits (e.g., innovative, socially conscious, trustworthy, friendly).
Brand positioning – how a brand is perceived against its competitors.
Brand promise – a brand's unique selling proposition (for Volvo, it's "safety").
Brand values – what guides your company's decisions and behaviors?
Brand voice – how does your brand "speak?
Interested in other types of businesses or how-to guides? Here are our comprehensive guides:
How to Start a Business: The Complete Step-by-Step Guide to Starting a Business in 2023
How to Write a Business Plan (2023)
How To Create an Effective Marketing Plan for Your Business (2022)
How to Start an LLC in 7 Simple Steps (2022)
Branding: The Definitive Guide for 2022
The Definitive Guide to Successfully Rebranding in 2022
What is Brand Identity? And How to Create a Unique and Memorable One in 2022
The Ultimate Small Business Guide to Brand Equity in 2022
Brand Archetypes and How They Can Help Your Business: The Definitive Guide
The Definitive Small Business Guide to Brand Pillars in 2022
How to Tell a Compelling Brand Story About Your Business [Guide + Examples]
The Complete Guide on How to Name a Business
Brand Strategy 101: How to Create an Effective Branding Strategy [GUIDE]
The Definitive Content Marketing Guide
Social Media Marketing: The Ultimate Small Business Guide for 2022
The Ultimate Guide to Creating A Successful Landing Page for Your Business [Tips + Examples]
Local SEO: The Definitive Small Business Guide (2022)
Marketing Funnels: The Definitive Small Business Guide (2022)
Cross-Selling and Upselling: The Ultimate Guide (2022)
How to Start a Small Business Blog
Product Roadmaps: What it Is, Why You Need it, How to Create One + Examples [2023]
Small Business Guide to Lifecycle Email Marketing: How To Grow Your Business Faster
Direct to Consumer (DTC) Marketing: The Complete Guide, with Strategies, Tactics, and Examples (2022)
Google Ads: The Ultimate Small Business Guide (2022)
The Ultimate Guide to Using Twitter for Business in 2022
YouTube Marketing: The Complete Small Business Guide 2022
Instagram Marketing: The Ultimate Small Business Guide for 2022
How to Use LinkedIn: The Ultimate Small Business Marketing Guide
The Ultimate Small Business Guide to Marketing on TikTok
How to Start A Podcast: A Complete Step-by-Step Guide (2022)
SMS Marketing: The Ultimate Small Business Guide [2022]
Public Relations Guide for Small Business (7 Proven PR Tactics)
How to Start a Consulting Business in 2022: The Complete Step-by-Step Guide
How to Start a Real Estate Business in 2022: Complete Step-by-Step Guide
How to Start a Trucking Business in 2022: The Complete Guide
How to Start a Candle Business: A Step-by-Step Guide With Tips and Insights (2022)
How to Start a Property Management Company
How to Start a Successful Online T-Shirt Business in 2022: The Definitive Guide
How to Start an eCommerce Business: A Step-by-Step Guide To Take Your Business Online (2022)
Nonprofit Branding: Complete Guide to Building a Strong Nonprofit Brand in 2022
How to Start a Cleaning Business in 2022: The Complete Guide
6 Businesses You Can Start For Less Than $1,000
Marketing Psychology: What You Must Know To Supercharge Your Marketing
What is a DBA and How to File One For Your Business
How to Start a Clothing Line or Clothing Brand From Scratch in 2022: The Definitive Guide
How to Start a Brewery Business in 2022: The Complete 9 Step Guide
How to Start a Medical Marijuana Dispensary Business in 2022
How to Start an Etsy Shop: Your Comprehensive, No-Stress Guide to Starting an Etsy Shop in 2022
How to Start a Photography Business in 2022: The Complete Step-by-Step Guide
How to Start a Business in Texas: The Complete Step-by-Step Guide (2022)
The Definitive Guide to Creating a Compelling Visual Brand for Your Restaurant in 2022
Conversion Rate Optimization (CRO) Guide: How to Make Your Website Work Smarter (2022)
Facebook Messenger Chatbot Marketing: The Definitive Guide (2022)
Branding for Food Trucks: The Definitive Guide (2022)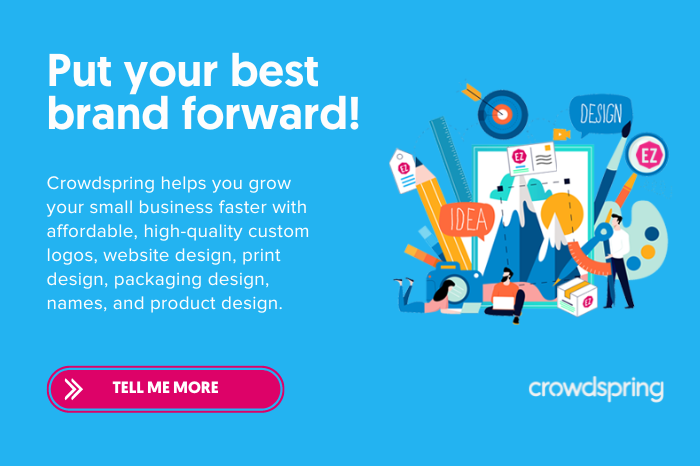 We regularly update this complete brand identity guide. We most recently updated this guide on February 21, 2022.