The Powerful Agency Growth Strategy Your Competitors Don't Want You To Know
Agencies are at an inflection point.
Whether you run marketing, advertising, design, or another type of creative agency, you already know that it's tough to operate, grow, and keep high margins in your business.
Clients are cutting budgets and demanding more innovation and creativity.
And marketing is rapidly changing with new digital platforms, new cultural norms, and powerful younger consumers.
These trends are putting pressure on agencies and forcing the industry to evolve.
Competition is becoming fiercer, but resources are becoming more scarce.
Agencies that do not grow will fail.
So, how do successful agencies deal with these complex challenges?
And, what can you learn from the way successful agencies manage their businesses?
According to survey data from Moz, nearly one-third of agencies offer full digital marketing services.
How are so many agencies able to deliver a full range of services to their clients?
The smartest, most successful agencies change the rules. They focus on the things they're uniquely able to do better than anyone else.
But they don't concede everything else to their competitors.
They offer full services but leverage partners to offer complementary services that create value for their clients and improve their own margins.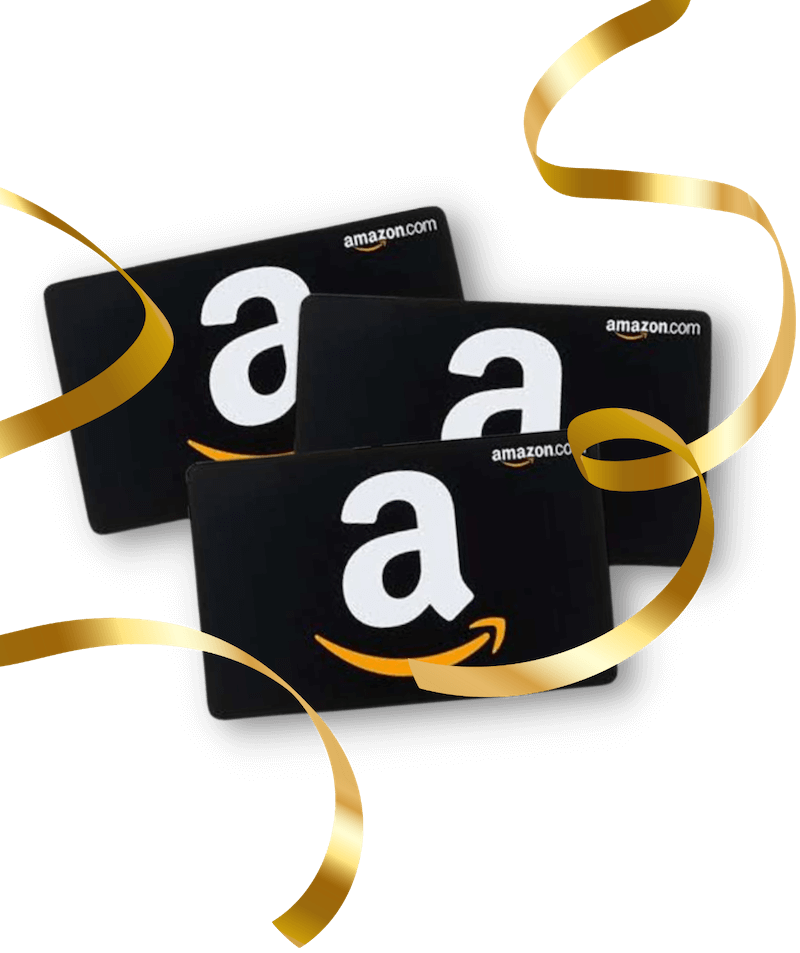 Want a $20 Amazon gift card?
Schedule a 15 minute call to learn how crowdspring can help you increase your agency's profits.

We just emailed you the details.
Why do smart agencies offer custom design services?
A weak brand spells disaster for every marketing effort. 
Every poor first impression of a client's generic logo or unprofessional website makes your job harder.
And it doesn't help that clients have limited budgets for creative assets, and you can't afford to wait weeks or months for their designer or a freelancer to deliver everything you need to launch your marketing or advertising campaigns.
Plus, you don't want clients to become frustrated and blame your strategies and tactics, ignoring the below-average design assets they asked you to use.
You can overcome these problems by offering professional, high-quality custom design services to your clients.
Doing so will let you stand out from your competition.
You can offer unique services by offering custom logo design, website design, and dozens of other design services. At the same time, your competitors pitch generic services that most prospects can already execute on their own.
But historically, this has been easier said than done.
Maintaining an in-house creative staff is expensive and laborious. And it takes time to find the right designers, buy hardware and software, and create the proper workflow.
An agency has three options if they want to offer custom design services to clients.
OPTION 1 (good quality but most expensive, inflexible, high risk, and not scalable)
The agency could hire dedicated designers and invest in hardware and expensive software to produce creative assets.
This approach can work for the biggest agencies. But it's a poor, expensive, high-risk, and inflexible solution for boutique, small, and midsize agencies.
When business is booming, costs can be manageable. But when there's a downturn, this expense can quickly put your agency out of business.
OPTION 2 (good quality, expensive, more flexible, high risk, and not scalable)
The agency could work with a freelance designer (or several designers) to produce creative assets.
This approach can work for agencies of all sizes. And, it's less expensive than hiring full-time designers and buying expensive hardware and software.
But it, too, has significant drawbacks, including cost, lack of flexibility, limited choice, and risk that the finished product won't be great or that the client won't like the results.
Plus, you can't easily and inexpensively scale your business when you're working with one or several designers.
OPTION 3 (good quality, lowest cost, most flexible, risk-free, and easily scalable)
The agency could work with a partner like crowdspring and outsource design services. With the crowd, an agency can access a creative pool many times larger than anything they could tap in-house for a fraction of the cost.
The possibilities are endless when you have a reliable and proven team of designers waiting in the wings. You can sleep comfortably, knowing that a global team of 220,000+ designers is working around the clock to make you look good.
Guess which option the smartest, most successful agencies pick?
A platform like crowdspring helps agencies do more, in less time, with fewer capital expenses. Hundreds of the world's best small, midsize and large agencies leverage crowdspring to innovate their businesses and increase choice for their clients.
And, clients win big too. They get the chance to consider a much wider array of creative proposals – from designers who specialize in specific types of design. That means your client will get cutting-edge deliverables and guidance from those who know the game better than anyone else. And all at a far more comfortable price point.
No more Russian roulette with design assets.
Growing your agency's creative business has never been easier
If your agency doesn't offer custom design services, you're missing an opportunity to scale your own business and help your clients grow faster.
If you already offer design services, can you easily, quickly, and inexpensively scale those services?
Your agency can get a slice of a multi-billion dollar market – quickly, with no risk, and without any capital expenses. 
This strategy helps you level-up against bigger competitors by leveraging a team of designers from around the world.
And it's flexible. You can work with one designer, three designers, or have dozens of designers compete at the same time – it's up to you.
The right strategic partner can:
help you deliver your clients and prospects choice that they won't be able to find anywhere else.
enable your agency to customize projects, assign unique permissions to collaborators, have public or private design galleries, implement search exclusion, require non-disclosure agreements, launch public or private focus groups, and launch white-label presentation sites where you can share designs with your clients, under your own brand.
give you industry-leading, customized, dynamic legal contracts and industry-leading policies and practices that protect the intellectual property delivered in the project.
provide everything under one roof – organized, centralized, powerful, and easy to use. Pay as you go. No setup costs, no monthly fees, no minimums, and no surprises.
give you a 100% money-back guarantee.
help you scale faster, with no capital expenses, and no risk.
The ability to turn around designs in as little as 48 hours will give your agency an unfair advantage and the opportunity to control the quality and timing of design assets.
Plus, you'll offer clients a fresh perspective and ideas they won't see from your competition.
Here's the blueprint you can use to offer design services quickly, with no risk and no capital expense…
By offering custom design to your clients at a price that's 5 to 50 times less than the competition, you can save the client a lot of money and give them a reason and opportunity to spend more on marketing strategy and campaigns.
Your client wins.
And your agency wins, too.
Clients are hungry for design services. According to Hubspot, most clients need help with visual content creation.
In fact, the majority of businesses, when surveyed, said that visual assets like illustrations and infographics were important or critical to their marketing and storytelling strategies.
For the past 11 years, hundreds of the world's best small, midsize and large agencies (and thousands of marketing freelancers) have leveraged crowdspring to innovate their businesses and increase choice for their clients.
Your agency can innovate its business and offer the same services to your clients.
And you can do this today with no capital expense and no risk.
If you don't offer design services your clients need, they will have to find those services elsewhere. And, you'll give your competitors an unfair advantage.
Become invaluable to your clients by delivering strategy, design assets, and execution.
Even if you're already delivering custom design through your own efforts, you're working in your business and not on it. You can scale your business much faster by doing the things you do best and outsourcing everything else.
To help you get started, we collaborated with several agencies, leading organizations, and companies – including Agency Management Institute, Basecamp, Bonsai, Clutch, and Millo – to create a terrific, 30+ page guide on how your agency can outsmart competitors and increase revenue by offering custom design services. Grab your free copy here.
The free guide provides:
step-by-step instructions on how to offer your own custom design service.
guidelines for pricing your design service.
how to identify and pitch rebranding prospects.
how to show design expertise when you're not a designer.
sample email messages for pitching design services to key audiences.
FAQs (and answers) to help you field design questions from clients.
how to offer clients a risk-free guarantee.
and an exclusive first-time agency discount!
This is your opportunity to evolve and innovate your business and do more, in less time, with zero capital expense and zero risk.
Your agency is at an inflection point.
You have two choices: evolve your agency or fall further behind.
What will you do?
Grab your copy of the free guide on how your agency can outsmart competitors and increase revenue by offering custom design services.