6 Experts Predict The Digital Marketing Trends for 2017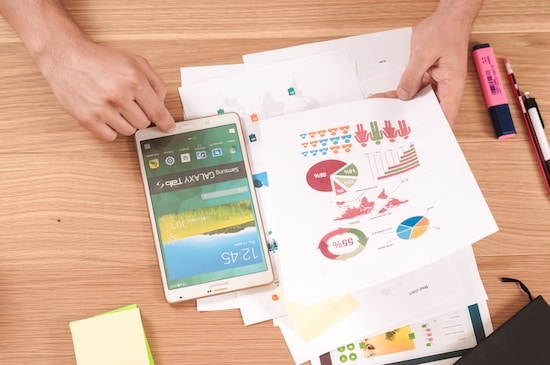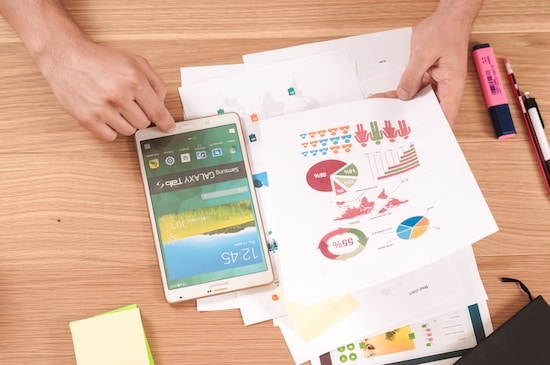 Image source: William Iven
Marketing is constantly evolving. Over the past few years, we've seen new social media platforms, new strategies, and new tactics. Everyone from entrepreneurs to experienced marketers/CEOs have had to rethink their strategies and tactics.
Among other changes, in 2016 we saw increasing interest in "content marketing" and a huge increase in noise on social media. The below graph from Google Trends shows that interest in content marketing flattened in the second half of 2016.
It seemed like everyone was writing about content marketing in 2016. We too wrote a few posts in 2016 on content marketing on the crowdSPRING blog: How To Create Content Marketing Unicorns, A Mile In Their Shoes: Framing Your Content Marketing Strategy, and Repurpose Great Writing With Visual Content Marketing.
And of course, everyone was content marketing. This created a lot of noise and many companies found themselves struggling to stand out.
2017 will bring a new set of marketing changes and opportunities. To learn more about what we're going to see happen in marketing in 2017, we reached out to six marketing experts and asked them for their insights.
Want a free brand review?
Answer 5 short questions and we will send a custom report with actionable insights and specific actions you can take to build a stronger brand.

We just emailed the info to you.
Content Marketing
According to Harris, content marketing is going to continue to trend into 2017- expanding well beyond blog posts. Harris, the CEO of Elumynt, a digital marketing agency, thinks that it won't be enough for companies to hire strong writers or have their own employees write from experience:
Every startup is trying to create an "epic" blog post, which is making it harder and harder to rank (and harder and harder to outdo each other). The savvy ones will need to bring on experts to help with their blog strategy, but they will also need to spend time creating many other forms of content — such as video, graphics, podcasts and more. Hiring a "writer" to be your content strategist simply won't work in 2017.
We couldn't agree more. Trying to write an "epic" blog post is like trying to become a Silicon Valley unicorn overnight. It's the modern version of trying to create a viral video, five years ago, that would be seen by tens of millions.
Instead of focusing on the attention grabbing, potentially explosive content, companies should focus on creating high quality content that people will actually want to read. In 2017, your content will have to stand out on its own in a sea of tweets, posts, and emails.
Value Driven Marketing
When asked about the next year in marketing, Josh Steimle focused on three key points: influencer marketing, empathy, and speed. Ultimately, Steimle emphasizes the idea that marketing in 2017 will focus on empathy, because it's the way that customers differentiate high quality and low quality content. In 2016, there was a lot of useless content being pushed to consumers every day. Low quality content quickly becomes annoying and turns people away from your brand. But Steimle says that 2017 will be different:
In 2017, one advantage great marketers have that will become more clear is empathy–the ability to truly understand consumers. Many marketers just don't "get it" and they're trying to push what worked in the past, the "interruption marketing" as Seth Godin has described it. The ultimate victory will belong not to marketers who figure out how to interrupt consumers and get in their face, but the winning marketers will provide what consumers want, the way consumers want it, and there will be more of a win-win mentality." Great marketers are concerned less with protecting what they create, and more concerned with connecting with consumers in an authentic way and moving fast to maintain that connection so somebody else doesn't take their spot.
Steimle believes that companies will need to have a more clear idea of why they are asking for something and how they are going to provide true value to their customer outside of the product. In 2017, consumers will become more picky and smarter.
Video Content
Videos and YouTube will become even more important in 2017. In 2016, we saw an increase in companies and influencers using videos on social media or on different "live" platforms. For SMBs and entrepreneurs, video content will be especially important in 2017, according to Roberto Blake, a YouTuber focused on teaching people how to leverage the platform:
In the context of YouTube you will see more people take advantage of YouTube Live now that Hangouts on Air has been retired. Another trend you will see this year is serialized content. Whether they be produced and formatted shows, such as the AskGaryVee Show, or Docu Series like CreativeSpaces TV from Sara Dietschy, serial content in the form of series have a disproportionate amount of value as opposed to one-off videos, and content creators and companies are starting to take note of this.
Blake believes that smart SMBs and startups will ask influencers to help tackle video marketing. According to Blake, Google's acquisition of FameBit is evidence that consumers and companies will want more practical, accessible content in 2017.
If you want to learn more about influencer marketing, we recommend that you read How Influencer Marketing Can Pay Off for Small Businesses in 2017.
Google
Brian Halligan, in a recent post identified four trends to watch in 2017. According to Halligan:
Companies should start to create content not just intended to rank in search, but also to be pulled into Google's quick answer box…Quick answer boxes are not the only way Google is changing. Ten years ago, paid AdWords results took up about 50% of the screen "above the fold." Today, because of a layout shift Google introduced earlier this year, AdWords ads have moved from the right column to the center and take up nearly 100% of the "above the fold" space on both desktop and mobile. All of which means: If you have the budget, it's worth integrating ads into your inbound strategy.
This is important, because smart companies will need to go beyond content marketing to reach their goals in 2017.
Speed
Ann Handley wasn't the only expert that commented on speed. Josh Steimle touched on speed when he told us about empathy, quoting the CMO of GE, Linda Boff: "Speed is the new intellectual property." But Handley has a different perspective on speed in marketing – she asserts that speed is going to look more like timing in the world of marketing:
In 2017, I believe modern marketers need to challenge what we think we know. Poke holes in what we've always done and the way we've always done it. Challenge ourselves to think of alternatives. Simplify our marketing by putting quality above quantity. Say no sometimes. Aim for sustainability over the quick-hit. Ask "What if…?" Challenging our content marketing assumptions starts with slowing down. The gist is this: There is such a thing as a bad slow in marketing, but there is a critical need for a good slow, too. In 2017, the smartest companies will slow down at the right, necessary moments.
So in 2017, take a moment to slow down and think about your strategy. If you keep running, it will be impossible to take a breath. The takeaway is that marketing is like a marathon, a good pace (respecting that it's a long race) will differentiate the winners from the rest of the pack.
SEO
Arnie Kuenn and his team at Vertical Measures constantly monitor marketing trends. Kuenn highlights several search engine optimization (SEO) changes he anticipates in 2017. He says that while traditional marketing strategies like pay per click (PPC) will still pay off, SEO strategies have begun to revolve more around website quality and content marketing:
There are several interesting SEO areas that we feel will be impactful to our clients in 2017, and our team is watching closely. The first is moving to HTTPS. Google has been serious about security and for several years have forewarned that this was on their radar. It's very likely that we will see an escalation in penalties to unencrypted websites this year. The second is mobile search. It's going to be even more important to make sure that your web pages load fast for mobile search. Also, all interstitials should be re-evaluated, as intrusive ones will reportedly be penalized starting this month. And the third is quality content. As always, if you want your site to remain "algorithm proof", continue to develop strong content that answers searcher intent and is robust enough that visitors will engage with it. True journalists have entered the field and content marketers are officially publishers, this type of marketing is becoming much more agile.
Kuenn says that the most important aspect of these trends is that they aren't fleeting- companies are spending a lot of money to improve their websites and create high quality content. Today, marketing is becoming more of an investment and is about involving the right people.
So get ahead while you can, and look for ways to smoothly integrate these new trends into your marketing strategy. You have to evolve your thinking, marketing and your business to stay ahead of your competitors.