How to Create A Business Website in 6 Easy Steps
Whether you're starting a new business and writing a business plan or rebranding and growing an existing business, you need a business website.
Today's consumers expect businesses to have websites. They consider a website to be a sign of a reputable business. They want the convenience of learning more about a business whenever they want… and without having to talk to anyone.
You can't afford not to have a business website.
The problem is that many business owners are intimidated about setting up their own websites.
We're here to put your minds at ease.
Here are 6 steps to create a business website: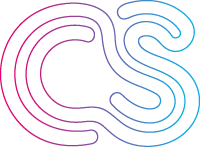 Here's what you need to know…
Step 1: Choose a business name with an available web domain
You know that your business will eventually need a website. We suggest that you start planning for that right from the start.
That means keeping your web domain in mind when choosing your business name.
Today, businesses race to stake their claims to web domains. Having a prime web domain increases your customers' chances to find your business – they're valuable internet real estate.
So, when choosing your business name, make sure that there's an accompanying web domain available for your business.
A common mistake we often see: a business operates under one name but a completely different web domain. This will only confuse your customers and prospective customers.
So, what makes a good web domain?
The best domains are short, include your business name, and feature a common domain extension – like ".com." This makes the website easy for customers and clients to find and remember.
While .com domains remain the most popular, .net, .biz, .org, .edu, and .io have grown in usage and are worth considering.
Aim for a domain that is "yourbusinessname.com." But, it's also a good idea if you have a small budget to register any parallel domains (sunshine.com, sunshine.biz, sunshine.net, etc.) and then redirect them to your main website. This way, if a customer searches and gets the domain extension wrong, they'll still find your business.
So, as you consider your top business name options, check to see which names are available as a strong domain.
If a nice, short domain featuring your business name of choice is not available, you may want to consider a different name that does have an available web domain.
Searching for a Web Domain:
To verify that an acceptable web domain for a particular name is available, search here.
Your web host may eventually help you register your domain, but avoid domain searches affiliated with web hosting services. Many hosting services will buy the domain you searched (if you don't buy it immediately) and then offer to sell it back to you at a higher price. Good for their business, but not for yours.
For more on naming your business, read 10 Tips for Naming Your Startup or Small Business and Why and How to Rename Your Business.
Want a free brand review?
Answer 5 short questions and we will send a custom report with actionable insights and specific actions you can take to build a stronger brand.

We just emailed the info to you.
Step 2: Get a custom business logo
Your company logo is the cornerstone of your company's brand identity.
Your audience will identify your business by your logo. This is why you want to be sure to get a logo that is unique, memorable, timeless, and (most importantly) specific to your brand.
Generic logo designs don't tell your audience anything about your business, making the logo and the business utterly forgettable.
That's why we advise business owners to steer clear of logo templates and generators. They're designed to mix and match stock art to create a "unique" final result. But, the results are never unique because they're all derived from the same stock art.
And don't get confused by claims that some of these logo makers use Artificial Intelligence (AI) to create their designs. If you look at the examples on their sites, they're using generic elements – thousands of generic glyphs, images, and other things that ensure your logo will look like thousands of other logos.
The best logos are custom designed uniquely for your business. Such logos communicate a feeling or an idea that aligns with the business's unique brand identity – think about Nike's swoosh or Target's bullseye. When that feeling or idea resonates with a consumer, your logo (and business) makes a memorable impression. But, that can only occur when the logo is designed specifically for your unique brand. 
But what does a logo have to do with my website?
As the visual centerpiece of your brand, your logo should be featured everywhere to reinforce its impact. The more frequently your audience sees your logo, the more familiar your brand becomes.
Familiarity builds recognition and trust – two key components in building strong customer relationships.
So, your logo should be featured prominently in your website design. But your logo should have a greater impact on your website than just being slapped up in the top lefthand corner. Your logo should serve as the inspiration for your website's entire visual design.
Your logo should inform your website's color scheme. The fonts you use on your website should relate to the fonts in your logo. Your logo should inspire your website's visual style. Got it? Good.
So, be sure to invest in a strong, brand-specific logo that can inspire your web designer to craft a unique and brand-specific website.
Step 3: Choose a web hosting service
With a business name (and domain) selected, and your new logo locked down, you're ready to choose a hosting service!
Think of hosting as the online real estate where your website will live. Needless to say, it's important to build your website on a solid foundation.
The quality of your web host (among other factors) determines your website's speed and reliability. If your hosting service goes down, so does your website. So, be sure to look for hosting services with reliable service ( or "uptime") and fast server speeds.
But what about those all-in-one deals?
Some hosting services offer all-in-one packages that include using their website builder software. And that sounds great until you realize that you can't ever move your website from that host.
So, if your business outgrows what that host can accommodate – or if they raise their prices – you'll have to build a brand new website from scratch when you move. And then you'll lose the online brand identity your visitors have grown to trust.
Plus, many of those all-in-one packages offer poorly designed templates that will make your website look like thousands of other websites. It's hard to succeed if your business can't stand out.
That's why we recommend that you avoid all-in-one website packages that promise to do it all. Choosing an independent web host maintains your ownership and control of your website as your business grows.
Consider giving services like Dreamhost or A2 Hosting a try. These trustworthy and reliable hosting services will take good care of you and your website. If your site is on WordPress, consider WPEngine and Kinsta, two of the best in the business.
Step 4: Register your domain.
To claim the web domain you've chosen (and prevent any other businesses from using it), you need to register it. Namecheap and GoDaddy are two popular registrars.
You can also register your domain name (Ex. www.yournewbusiness.com) through most web hosting services.
In general, here's what you should expect…
You will be asked to pay for your web domain to secure your registration. You'll also have to provide your own information. For an extra fee, most registrars will offer to hide your personal information and make the registration private.
Ask your web host to "park" your domain for you until your new website is complete. Many web hosts will provide a simple landing page as a placeholder until your website is ready to go.
When your website is ready to launch, your web developer (more about them later) will link the domain with your website.
And, that's the registration process in a nutshell. Pretty simple, right?
And, with that taken care of, it's time to talk about design…
Step 5: Get your website design
Today's business owners have lots of options for getting a website design. And, right off the bat, there's a big choice to make – template website or custom website?
The web is littered with website builders promising custom websites and fast set-up that's so easy a baby could do it. Take a look at Weebly, Squarespace, and Wix, for example.
But, like most things that sound too good to be true, these promises bear a second look.
As we already mentioned, these all-in-one website builders lock you into using their hosting services. And that may not serve your business's best interests in the long run.
Not to mention, these all-in-one website builders are all based on templates – which are available for anyone to use. So, despite their "custom" claims, thousands of other businesses will have a website that looks just like yours.
While it's true that templates can be customized by modifying color schemes, using custom-designed illustrations or original photos, they are not truly custom – or unique. And, many templates are extremely limited in terms of the modifications you can make.
A template's overall structure is predetermined independently of your business needs. So you run the risk of limiting your online business according to the capabilities of the template you select.
For instance, you won't be able to perform conversion rate optimization tactics like adjusting call-to-action placement or testing any substantial changes to the overall design. This is extremely limiting from a marketing perspective and leaves little room for your business's web presence to grow and evolve.
Template Pros– quick and easy set-up
Template Cons – won't differentiate you from the competition, limits your website's ability to grow with your business.
How to Get a Custom Website Design
As we wrote in our complete guide on how to start a business:
Your website is one of your new business' most important ambassadors and a crucial component of your marketing and branding strategy.
So it's important to get this right. Fortunately, a custom website design isn't as hard as you think.
And, custom-designed websites ultimately offer you far more control, a truly branded design that accurately represents your business and the functionality your business requires.
Having said that, some business owners worry that the cost of website design can be prohibitively high.
Many design companies and agencies indeed charge thousands of dollars for their services. But this isn't universally true (crowdspring's custom website design projects start at just $899, including all fees).
For new business owners who aren't design experts, a crowdsourced platform like crowdspring is a perfect solution.
You tell the designers what you need. Then they pitch a variety of website designs – built from scratch to your specifications. Your feedback guides the designers to make revisions. And then, you can choose the design that serves your business best.
This option provides a great deal of security for small business owners. Crowdsourced platforms provide:
a variety of designs to choose from, so you can be sure to find one that meets your needs.
a more cost-effective solution than hiring a design studio
complete design files to take to your web developer for coding
and a more secure experience than hiring random freelance designers.
Before posting a project on a crowdsourced design site, think about what you want and need from your website design to communicate that clearly to the designers.
And, check out 16 Crucial Website Design Factors That Help Your Small Business Increase Customers and Profits, and Grow Your Small Business With These 7 Website Design Best Practices for more web design ideas and best practices to guide you.
Custom Website Cons – it takes a little longer and is more expensive than template-based sites.
Custom Website Pros – unique and branded design, complete control, a website that meets your current needs and can grow with your business.
Step 6: Hire a developer to code and deploy your website
With your custom website design files in hand, you're very close to having a live website.
Before a website design can become a functional website users can interact with, it must be coded and deployed.
Coding is the behind-the-scenes magic that creates an interactive web experience for your users. Coding makes drop-down menus appear, buttons clickable, and delivers search results.
Some website designers are also coders (or "developers"). But, design and coding are two separate skill sets. And, it's important to know that there are also further specializations among web developers. There are front-end, back-end, and full-stack developers.
Front-end developers are responsible for the client-facing aspects of a website – interactive buttons and fields and displaying data from the back-end.
Back-end developers are responsible for making sure the right data gets from your server to your users on the front-end.
Full-stack developers work with the front-end, back-end, servers, and server software. They can handle everything from start to finish – including deploying your website to the web.
When seeking out a web developer, make sure to hire the right person for the job.
What kind of developer do you need?
The kind of developer you should hire depends on how complex your project is.
For simple "brochure" websites that primarily provide business information, a blog, and a form for contacting customer support, a full-stack developer would be a great fit. A good front-end developer will also get the job done, especially if you're using a framework like WordPress.
But, if you're building an interactive website that must perform complex tasks beyond what we've described above, you'll need both front and back-end support. So, hire a full-stack developer or both a front-end and a back-end developer.
You can hire affordable freelance web developers (front-end, back-end, and full-stack) from sites like Toptal and Upwork.
Many crowdspring web designers are also experienced and accomplished developers, so don't hesitate to ask us if you need something coded.
The developer will be responsible for carrying you to the finish line. They'll code your website and then walk you through the final deployment process (where you link the newly built site to your web domain). Once this is done, your website will be live!
And, that's it! Just 6 steps to a brand-new business website. That wasn't so bad, was it?
To make life even easier, here's a quick recap for you:
Step 1: Choose a business name with an available web domain.
Step 2: Get a custom logo designed.
Step 3: Choose a web hosting service.
Step 4: Register your domain.
Step 5: Get your website design.
Step 6: Hire a developer to code and deploy your website.
We hope that the information we've shared has left you feeling confident and excited to get started.
Good luck with your business and your new website!