How to Use LinkedIn: The Ultimate Small Business Marketing Guide
LinkedIn is the world's leading business network, with over 800 million members. Twenty-five percent of adults in the U.S. regularly use LinkedIn. 
LinkedIn was created to help with career development, allowing users to connect with colleagues, business partners, and potential employers or employees.
But LinkedIn is no longer just a job search engine. LinkedIn has become an essential marketing tool for businesses, brands, and individuals. We highlighted this growth in our recent look at marketing trends.
If you're starting a business or running an established small business and looking to increase your revenues, brand awareness, and generate new leads, you should not overlook LinkedIn in your marketing strategy.
Over the past fifteen years, our team has helped thousands of entrepreneurs and small businesses build their visual brands on LinkedIn. We've frequently discussed LinkedIn strategies at webinars and conference talks and helped early-stage companies develop visual strategies for social networks like LinkedIn. This guide shares the actionable insights, tips, best practices, and expertise we've developed after helping over one hundred thousand brands.
What is LinkedIn marketing?
LinkedIn marketing uses the LinkedIn social network to make connections, generate sales leads, increase brand awareness, build business partnerships and relationships, share content, and drive traffic to your website.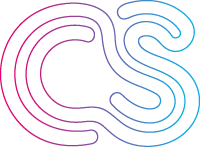 Here's what your small business needs to know about marketing your company on LinkedIn.
5 strategies on using LinkedIn for marketing: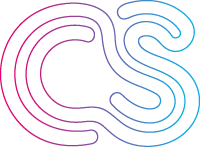 1. Networking
Many marketers, especially B2B (business-to-business) marketers, use LinkedIn to start and create partnerships and collaborations.
Do you want to connect directly to decision-makers? Over 46 million of them are on LinkedIn. Do you need to pitch your start-up to C-Suite execs? Over 10 million C-level executives are on LinkedIn.
When it comes to specific target audiences, including entry-level professionals, influencers, or veteran decision-makers, nearly everyone you want to target is on LinkedIn.
LinkedIn best practices for networking
Complete your LinkedIn profile
Credibility is critical in social media. You don't want your profile to look amateur or dodgy. So make sure that you complete each section of your profile.
Start with your company name or your professional name. Add a professional and recent profile image. Finally, describe yourself or your company's products and services concisely if you're setting up a company page.
If you're creating a company profile, be sure that the brand identity of your company's page on LinkedIn matches your overall identity. Brand consistency is essential.
Visual aesthetics are also critical. Be sure you have a unique company logo, a memorable business name, and an excellent overall visual design.
Ensure that the profile is set to public and that all your contact information is recent and correct.
The more information you can provide, your profile will be more credible. But take this advice in moderation, do not provide filler information. This only makes your profile feel cluttered and disjointed.
Want a free brand review?
Answer 5 short questions and we will send a custom report with actionable insights and specific actions you can take to build a stronger brand.

We just emailed the info to you.
Optimize your LinkedIn profile
For networking to be effective, you want people to find you when they search on LinkedIn.
Whether you are managing a personal or company page, optimize the profile with keywords to help people find you. Insert your niche keywords throughout your profile description, but do it naturally.
Use Open Profile to message those who aren't in your network yet
You will need a LinkedIn premium account, but it's a helpful feature if you are aggressive with your marketing goals.
The Open Profile allows small businesses and marketers to message people they aren't directly connected to yet. It also means you can accept messages from any other LinkedIn member (those with basic memberships).
Additionally, set your privacy to allow visibility in Search Engines via your public profile.
Let others know who you are
LinkedIn allows you to see who viewed your profile. This might be awkward on other social networking sites, but not on LinkedIn.
You may want your prospects to know you're interested in them on LinkedIn.
To activate this feature, go to settings and change your preferences. Under Privacy & Settings, go to the "select what others see when you've viewed their profile" option, then go to "Profile," then pick "Privacy Controls." Let your prospects see and know who you are by activating the "Your name and headline" selection.
2. Meet your target audience where they are
One great thing about LinkedIn for marketing is that your campaigns have a business-focused context.
In contrast to social platforms like Facebook and Instagram, where a user's primary purpose is socializing among friends and family, people on LinkedIn have business-oriented intentions.
Active LinkedIn users look to find a content creation solution, a data-management tool for their company, or marketing specialists, among other things.
Moreover, when you post content on LinkedIn, your posts appear in a newsfeed with business news, expert advice, and practical industry tips.
A regular blog update from your company sits at home with other discussions on workplace issues or industry trends. As a result, your business-focused content will be better received on LinkedIn than on Facebook.
Context is crucial because you want to reach people looking for the content you share. Pictures of your kids are great on Facebook but not generally appropriate on LinkedIn. On the other hand, business advice works great on LinkedIn but is typically frowned upon on Facebook.
But don't just post random content. Think about your target audience and the types of content they will find valuable and exciting. Build a brand strategy focusing on such content and a schedule to share this content with your audience periodically. And be sure that the content you share appeals to people's emotions.
3. Improve your marketing strategy based on data
Do you already know who your target audience is? On LinkedIn, identifying your target audience is as simple as uploading your existing email list, and the platform's algorithm will automatically match those emails with LinkedIn user profiles.
If your list successfully matches 300 or more profiles, you create a "Matched Audience." You can utilize your Matched Audience as your go-to audience for any campaign across LinkedIn.
Another way to leverage LinkedIn's effective targeting tools is through account targeting. You can do this by uploading a list of company names onto LinkedIn. The system will find matches for your list from their nearly 30 million LinkedIn company pages.
Add a homepage URL to each company name to improve your match rate.
LinkedIn also has Lookalike Audiences. This is especially helpful if you want to reach other prospective audiences with similar attributes to your existing customers. You can upload your customer list to your LinkedIn account and create a lookalike audience based on your data.
LinkedIn best practices for optimizing your data
Use data to refine your audience set
Data from Matched Audiences, Account Targeting, and Lookalike Audiences can be adjusted to suit your needs. For example, you can easily exclude competitors or existing customers from your marketing campaigns on LinkedIn.
Use the LinkedIn Insight Tag on your website
When running a paid ad campaign on LinkedIn, adding the LinkedIn Insight Tag will let you retarget your website visitors. This enables you to show relevant content to new and prospective audiences.
On LinkedIn, once your paid ad reach exceeds the channel's default threshold, the LinkedIn Insight Tag will also activate the ability to see specific audience data. These include what job titles engaged your content the most or which event or post resulted in the highest number of clicks.
4. LinkedIn Advertising
Because of social media fatigue, it's more challenging to reach people organically on social platforms.
Digital advertising can help. While it does require a small business or startup to spend money,  LinkedIn's ad platform has everything a marketer needs to ensure their ads reach the correct audience. Advertising on LinkedIn is expensive and isn't appropriate for all businesses. But if your budget allows you to target customers on LinkedIn, this could be a more effective way to reach your target audience.
Aside from its varied targeting options, LinkedIn offers multiple advertising products.
Best practices for paid advertising on LinkedIn
Know your ad objectives
LinkedIn provides various ad objectives and is routinely adding more options. Here are the current ad objectives offered on LinkedIn:
Brand awareness (coming soon) – this ad objective effectively generates as many impressions as possible. If you're launching a new product or an emerging company, you can use this objective to get your content in front of as many people as possible.
Website visits – this ad objective is intended to drive traffic to your website or a specific landing page. This is great if you're conducting email opt-ins or are gathering sign-ups for webinars.
Engagement – this ad objective is designed for your ad to have increased social engagement. Use this to build and grow your profile or company profile's LinkedIn followers.
Video Views – this ad objective is designed to generate as many video views as possible.
Lead Generation – leads are the heartbeat of every digital marketing strategy. LinkedIn's Lead Generation objective includes a native form for potential leads. This ensures that your ad campaign gets the information you need. With the Lead Generation ad objective, a target customer clicks the ad's CTA button, and a default native form opens in the same window. LinkedIn has already auto-filled the form with the user's available profile information, making the interaction seamless. This lessens friction in the customer journey. The Lead Generation ad objective can only be used with a single image, carousel, video, and sponsored InMail ads.
Website conversions (coming soon) – this is an upcoming feature, but its addition will help boost conversions on your website. Conversions can be by filling out a form or watching a video.
Job applicants (coming soon) – this ad objective helps drive clicks to job posts and other job-related posts.
Harness the power of LinkedIn InMail
LinkedIn InMail is a form of advertising. On sponsored or paid LinkedIn InMail, the tool sends the campaign to your target audience only when the user is online and on the platform.
So, your campaign message doesn't get buried in a stuffed inbox or a junk folder.
This strategy can lead to higher open rates versus regular email campaigns. Traditional email campaigns are successful if they generate a 10% open rate. However, with InMail, open rates can range from 35-50%, with some even exceeding and hitting 70%.
On LinkedIn InMail, small businesses and startups can access any of LinkedIn's on-platform targeting tools.
One can use this to send InMail campaigns to a small and particular set of people or a general but targeted audience.
The InMail tool also provides features like adding multiple CTAs and including banner images in emails.
5. Leverage your employees' LinkedIn profiles
On LinkedIn and in real life, your employees are your greatest asset. This is especially true if you provide them with the right opportunity and tools they need to flourish and grow.
Your employees can be an effective resource for distributing content on LinkedIn.
For this to work, your employees must have properly optimized LinkedIn profiles. Optimized profiles boost search result success and visibility on LinkedIn and the web.
Google and other search engines crawl and index employee and company profiles. So, leverage this knowledge by actively updating company and employee profiles to emphasize a promotion, product launch announcements, or popularize keywords.
Make sure profile summaries and headlines reflect what is highlighted within the company. The more updated and recent, the better.
Best practices on LinkedIn employee amplification
One organic way to get the most out of LinkedIn is employee amplification.
Employee amplification happens when an employee shares one or more of your company's LinkedIn posts. This amplifies organic reach.
Like on Facebook, most organic and unpaid LinkedIn posts rarely get exposure on a regular user's newsfeed. However, as with LinkedIn's algorithm, as soon as someone shares a company page's post, it will be "amplified" and appear in more feeds within the sharer's network.
To benefit your company, encourage a culture of knowledge-sharing with your employees. Make it a habit for them to share and engage with your company page's content actively.
To execute this, select "Notify Employees" when posting new content on your company page. This feature is available in a basic business profile and should be a practical and cost-effective way to amplify engagement.
Selecting "Notify Employees" will push notifications to all registered employee profiles on LinkedIn and alert them of new content. They can then interact and react to the posted content and help boost impressions and engagement to your company's published content.
LinkedIn marketing strategy can help you build credibility, network, and grow your business. Get started marketing on LinkedIn by implementing one or more of the best practices we shared in this article.