How to Successfully Rebrand: Everything Your Small Business Needs To Know
Many business owners believe that a company's brand identity is nothing more than that company's name and logo.
A brand is much more than the name and logo of a business.
Your company's brand is the sum total of the experience your customers and prospects have with your company.
A good brand communicates what your company does and how it does it. A good brand also establishes trust and credibility with your prospects and customers.
But a brand isn't forever.
Companies evolve and often, must evolve their brand and branding.
This happens for many different reasons.
You might no longer love your logo or your brand aesthetic no longer speaks to your company's values and products. You might be expanding the scope of your business and the name of your business is too limiting.  Or you might have realized that your brand simply isn't doing a good enough job to differentiate you in the marketplace.
The truth is that many companies, including some of the most successful, rebrand.
We've seen this recently with rebrands by Dunkin' Donuts, Weight Watchers, Uber, Unilever, and many more companies.
Let's look more closely at rebranding and examine what it is, why companies rebrand, and what you should know to successfully rebrand your business.
What is rebranding?
Rebranding is a marketing strategy in which a business develops a new name, symbol, logo design, or combination of those elements, in order to create a new brand identity in the minds of consumers, prospects, competitors, employees, and others.
As we mentioned earlier, a brand is much more than a company's name and logo. But the name and business logo are key ambassadors for any brand, so it's important that both are strong.
Rebranding can work wonders for any business that is struggling to modernize, differentiate themselves from their competition, or even escape a lackluster reputation, as was the case in Uber's recent rebrand.
When should a company consider rebranding?
Companies should rebrand to better differentiate from the competition.
Young businesses often don't understand the importance of branding and turn to generic templates or non-custom designs to build their initial brand.
A generic logo will hurt your business.
Generic branding is a problem because it leaves businesses competing against many others with similar sounding names and nearly identical logo designs.
Rebranding can provide your business an opportunity to stand out from your competition by showcasing the things that make your company different and better.
For example, did you know that Google started with the name Backrub? Amoco started out with the name Standard. Accenture started out as Andersen Consulting.
It's not unusual for a company to quickly outgrow their name and look for a fresh, unique business name that can help grow its business.
For more on business names, read Why and How to Rename Your Business.
Companies should rebrand to give new life to outdated branding.
Maybe your business has been around for a long time. (Congratulations!)
It's possible that your Comic Sans font, flash-based website, or 90s color palette are dragging your brand down and making your business look outdated.
It can be tough to evolve your branding materials to keep up with rapidly shifting design and technology trends.
However, to compete in the modern business climate, one thing is clear: Businesses must adapt, or get left behind.
Even the most successful businesses rebrand, as you can see from the various iterations of the Airbnb logo.
Smart companies rebrand because they know that good design can make or break your business.
In fact, failing to evolve your business brand is a critical branding mistake that can hurt your business.
For example, as we wrote when we looked at this year's web design trends:
A dated or poor looking website design can make even the best businesses appear non-professional and unreliable.

If you want your business to thrive, you have to stand out, and one good way to do so is to take advantage of hot website design trends to give your website or landing page a sharp, contemporary feel.
Companies should rebrand when they outgrow their original mission.
Maybe your business started off selling personalized t-shirts, but now you want to add customized coffee mugs. If your branding revolves around t-shirts, customers probably won't know that they can look to you for mugs, too.
This is a common problem and we always advise clients to make sure their business name is not too narrow or literal. That way, you avoid limiting yourself for future growth opportunities.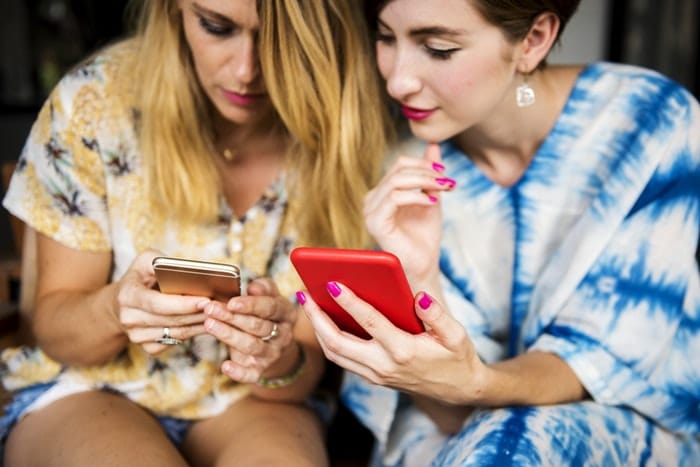 Companies should rebrand to outgrow their poor reputation.
We recently wrote about Uber's successful rebranding efforts. Uber faced widespread backlash about their toxic company culture and the way they treated their drivers.
Uber's complete brand overhaul was necessary to break ties with its bad reputation and visibly demonstrate a commitment to a new, improved culture.
If your business is struggling to overcome a negative reputation, a rebrand can help consumers see you in a fresh new light.
Companies should rebrand when their business evolves.
Sometimes, a business is presented with an opportunity to expand or target a new market.
When that happens, it's important that your new customers and prospects can connect with your brand.
That's what happened with Pabst Blue Ribbon.
In the US, Pabst Blue Ribbon brings to mind a couple of things: frat guys and hipsters.
It's not exactly a sophisticated association.
Did you know that China's version of PBR – the stately sounding Pabst Blue Ribbon 1844 – sells for $44 a bottle?
Pabst saw a chance to re-market itself to the Chinese craft beer market – a market unaware of its budget reputation in the US.
By doing their homework, Pabst expanded into a new demographic and significantly grew their business.
What your company needs to know to rebrand successfully.
1. Start by understanding your mission and values.
Before you rebrand, it's crucial that you clearly understand your company's mission and values.
Consider and assess what makes your company special. Why does your company exist, and what values are essential?
These form the foundation that gives you a solid base to build your new brand.
No rebrand can be successful without this foundation.
For more on this, read 5 Successful Rebrands and the Strategies That Worked For Them.
2. Have a complete strategy that works with your existing branding.
While things are more straightforward if you're tossing everything out and starting from scratch, many companies don't have the luxury of starting from a clean slate.
If you're doing a partial rebrand, make sure to take the existing brand assets into account. You want a rebrand that lives holistically with what already exists.
Be sure any new updates to your branding are consistent with the brand elements you're keeping.
For example, if you have an existing product package design or package graphics, be sure you update those to reflect your new brand.
BrandExtract, a branding firm with over a century of experience, explains the importance of maintaining consistent branding:
A consistent brand helps increase the overall value of your company by reinforcing your position in the marketplace, attracting better quality customers with higher retention rates and raising the perceived value of your products or services….In contrast, erratic, inconsistent behavior quickly leads to confusion and mistrust.
3. Consider the market and your competition.
Before you rebrand, do your due diligence.
Research what your competition does. Determine how you stand apart from your competitors, and what your true value proposition is.
Examine what's hot (and what's not) in brand fads. Be aware of what's trendy, and make sure if you adopt a trend that makes sense for your company.
It's vital that your new brand be fresh and relevant, but not so of-the-moment that it ends up looking dated too quickly.
It's too easy to make a mistake. Even smart companies run into rebranding failures. For more on this, read 5 Major Rebranding Failures and What You Can Learn From Them.
4. Collaborate with your team.
Your brand may be one of your most important company assets, but just as valuable are the people that help grow your business every day.
Include voices from across your company: some of the best ideas and most valuable feedback are found in departments you might not expect.
It's easier to rally your company behind a rebrand that was a true "team effort." Give your employees a say. They will be the faces and voices that represent your brand to your customers.
5. Manage the rebrand carefully.
A rebrand is often a complex and lengthy endeavor. Without a careful plan of attack and a well-managed process, the rebrand can quickly go off the rails.
Set deadlines and mitigate going down those pesky rabbit holes with a well thought out project plan.
6. Launch your rebrand and tell the world.
Even the most incredible rebrand is wasted if you never actually launch it. Make sure you plan your rebrand launch and be prepared to explain why you rebranded.
Minimize the risk of customer confusion through a carefully planned launch that showcases the story behind the rebrand.
Give your customers a narrative they can follow to understand why you rebranded. This brings your customers along for the ride and strengthens brand recall and loyalty.
A rebrand is a declaration of your company's commitment to upward growth. It gives you a chance to revamp and refresh the primary touchpoint between you and your customers.
Change is never easy, but sometimes, as the song goes, a change will do you good.