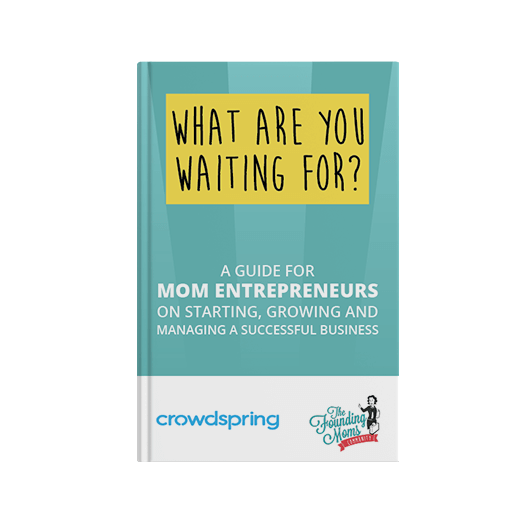 What Are You Waiting For?
A Guide for Mom Entrepreneurs on Starting, Growing, and Managing a Successful Business
Get a competitive advantage...
Women start over 1,000 new businesses every day in the United States. Nearly 12 million U.S. businesses are owned by women. Together, these businesses employ over 9 million people and generate nearly $2 trillion in revenue. We collaborated with Founding Moms to create an ebook for women entrepreneurs who want to start a new business or grow an existing business, while raising a family. Whether you are a single mom, married with children, or considering starting a family in the future, What Are You Waiting For? A Guide for Mom Entrepreneurs on Starting, Growing and Managing a Successful Business has actionable advice for starting, growing, and managing a successful business.
If you've been dreaming about starting a new business or growing your existing business, remember that success doesn't happen by chance. You can network, read and plan to start your business, but the only real and meaningful step forward is to actually start. Here's a sample chapter from the book...
Discover your great business idea
Measure whether the market is big enough
Name your new company
Get a great logo
Market in the 21st Century
Raise money for your business
Build a support network
Build a business while raising a family
Hire and fire employees
Accelerate growth
Avoid the paralyzing fear of failure
Plus, an exclusive discount!
And, to make launching your business more affordable, we're offering an exclusive discount to everyone who downloads the book. To help you develop an authentic, strong brand identity, crowdspring will give you $35 off a naming or design project of your choice plus our Advanced Promotion service for free ($134 total value)

Crowdspring is an online design platform linking businesses like yours with over 220,000 design and naming experts. Instead of investing over $10,000 with a branding agency - or paying an unknown freelancer for a single design you hope you like - crowdspring delivers dozens of custom designs to choose from for every project. With over 11 years of experience, we're the reliable, affordable solution for small business.
Know a mom entrepreneur who wants to start or grow a business? Share the ebook and discount.
Real people, real support.

Need help deciding?
We're happy only when you are.
Our support team is always ready to help you with a free, no obligation design consultation.