The Small Business Growth Series


Recorded, On-Demand Presentations.

A free webinar series hosted by crowdspring.

Join us for six engaging conversations covering critical, often-overlooked topics that can make or break your business.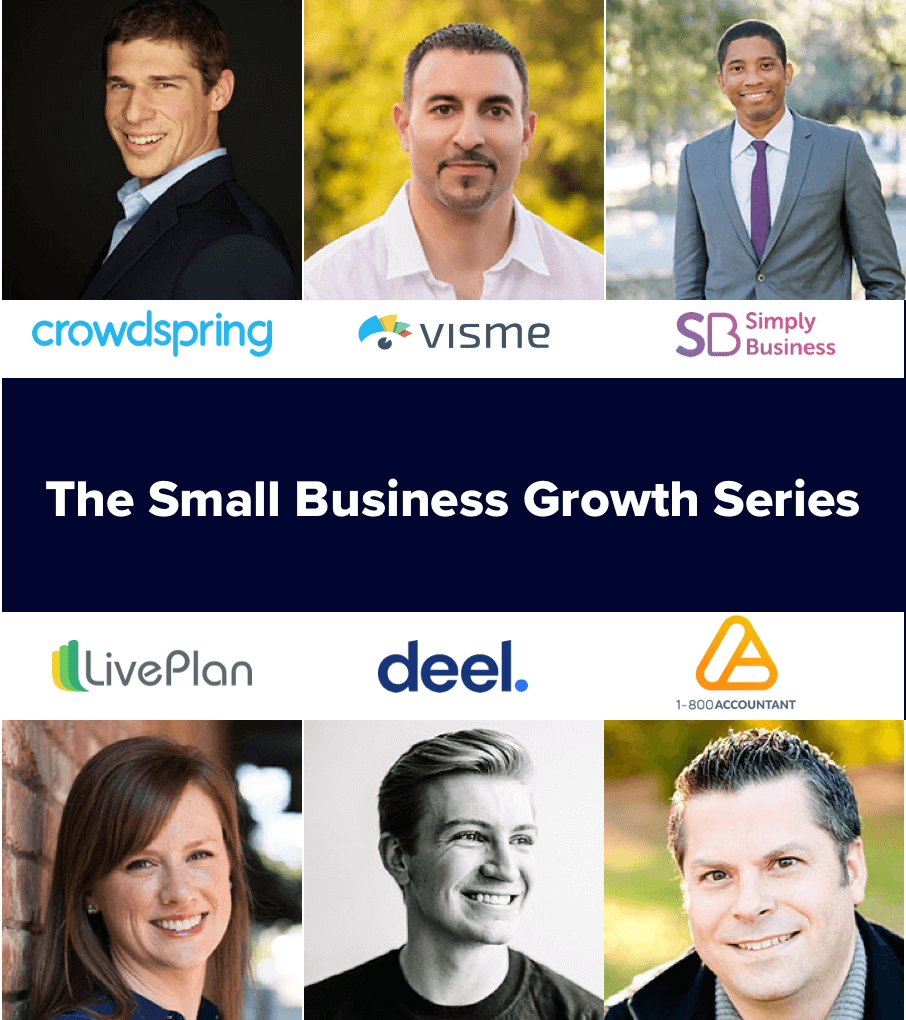 These aren't your run-of-the-mill webinars. These sessions are structured around your questions to provide engaging, custom education from rockstar presenters.
You will learn:
How to save more than $12,000 on your taxes this year


How to spend minutes on your strategy (instead of hours) and grow 30% faster


Why you should hire talent outside your country and how to do it legally


To create beautiful, effective designs when you can't be trusted with a box of crayons


Little-known, insider insurance tips so you can protect your business affordably


How to dominate your competition with small changes to your website