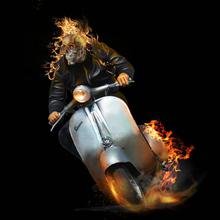 struggle
Indonesia
Local time: 6:00 pm
Last seen: 1mo ago
Available for 1-to-1 projects: Yes
Languages
Indonesian
English
About
My name is Anggara, I am a freelance graphic designer with twelve years of experience, I can adapt with any kind of brief and design style. I specialize combining the concept and visual of the logo /designs so it is unique and different We provide creative solutions to clients around the world, creating things that get attention and meaningful.
Member since July, 2017
struggle hasn't added any designs yet.