This creative was carefully vetted and verified by crowdspring for each sub-category in which they are permitted to participate.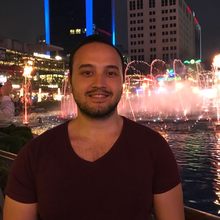 mylogos1
Turkey
Local time: 4:57 am
Last seen: 5mos ago
Available for 1-to-1 projects: Yes
Creatives with a reputation from 80 to 100 reflect the best,
most experienced creatives on crowdspring, as measured by
the quality of their work.
Reputation score is a broad measurement tool. Look at a creative's
profile and portfolio to see if their style more closely meets what
you're looking for.
About
I am Muhammed from Turkey. I am computer teacher and my speciality is graphic design. Creating new things are my passion. I am good at logo design. And I try to learn new things everyday. My goal is to be one of the best graphic designers.
Member since May, 2018
mylogos1 hasn't added any designs yet.