This creative was carefully vetted and verified by crowdspring for each sub-category in which they are permitted to participate.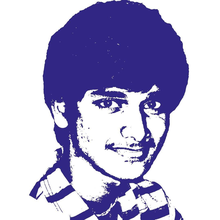 joyantobaidya
Bangladesh
Local time: 9:21 pm
Last seen: 5 months ago
Available for 1-to-1 projects: Yes
Creatives with a reputation from 80 to 100 reflect the best,
most experienced creatives on crowdspring, as measured by
the quality of their work.
Reputation score is a broad measurement tool. Look at a creative's
profile and portfolio to see if their style more closely meets what
you're looking for.
About
Hello! I'm a creative graphic artist who is passionate about Logo Design & Branding! If you are looking for unique logo for your business, we are at your service! We are professional logo service, we have served many clients in local market in past few years. Our aim is to understand the customer need so well that our design fits them and sells itself.
Member since May, 2017
joyantobaidya hasn't added any designs yet.