This creative was carefully vetted and verified by crowdspring for each sub-category in which they are permitted to participate.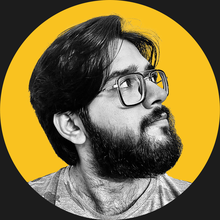 ArslanDlion
Pakistan
Local time: 10:49 pm
Last seen: 4mos ago
Available for 1-to-1 projects: Yes
Creatives with a reputation from 80 to 100 reflect the best,
most experienced creatives on crowdspring, as measured by
the quality of their work.
Reputation score is a broad measurement tool. Look at a creative's
profile and portfolio to see if their style more closely meets what
you're looking for.
About
Hi there, I'm Arsalan Nawaz I've been working as a Freelance Graphic designer with clients around the globe for the last 8 years. I love working on product labels and packaging projects. I do also design & develop highly responsive and optimized Websites in Adobe XD, Elementor, and WordPress. Feel free to invite me to your project or work directly with me in 1-1 Projects for better communication & response.
Member since May, 2022
ArslanDlion hasn't added any designs yet.