crowdspring vs. Squadhelp

Thinking about a naming contest on squadhelp.com?

The world's most successful entrepreneurs, small businesses, agencies and non-profits prefer crowdspring for quick, effective and affordable business names and product names.
Why crowdspring is the smartest, fastest way to name a business:
100 business name ideas in 7 days or less
If you get < 100 business name ideas, get 100% of your money back
Award winning customer support
60,000+ happy clients
Free legal contract protecting your intellectual property
30,000+ professionally screened and reviewed business name experts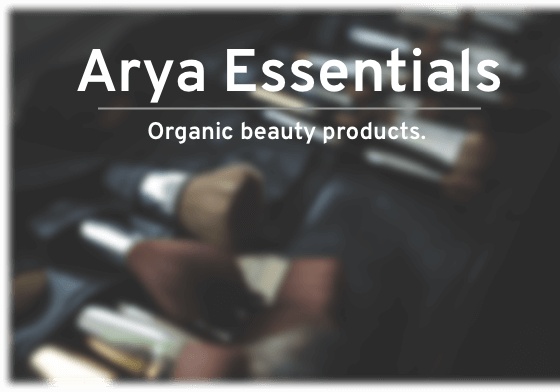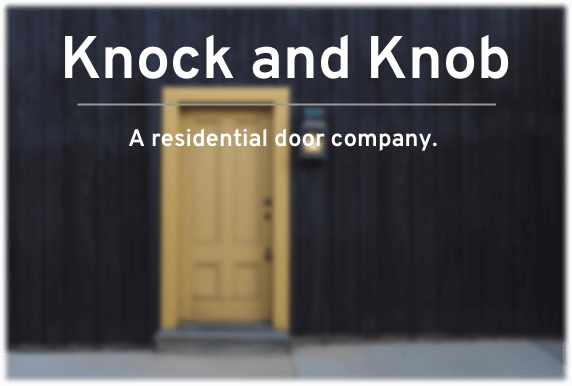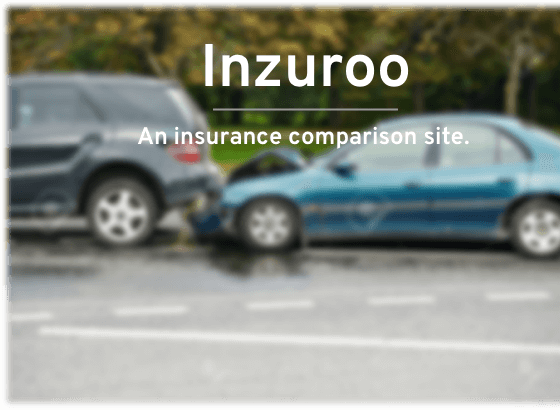 crowdspring vs. squadhelp.com
How we compare
| | | |
| --- | --- | --- |
| | crowdspring | Squadhelp |
| Huge community of namers | | |
| Custom creative briefs | | |
| Private briefs and galleries | | |
| Better paid creatives (better results) | | |
| 100% money-back guarantee | | |
| Advanced project management | | |
| Leading IP protections | | |
| Free custom legal contracts | | |
| Preferred by the world's best Brands | | |
| Preferred by customers | | |
| Team collaboration | | |
| Logo Design | | |
| Product and industrial design | | |
| Naming projects start at... | $299 | $299 |
| | Best Value! | |
Clients love getting a business name from crowdspring!
crowdspring is rated 4.9/5 from 4,455 customer reviews.
No reviews at the moment.
Frequently Asked Questions About Business Names
It's not easy to name startup businesses. At times, it feels like every name in the dictionary is already taken. And just when you think you have found the perfect name, you realize that you can't get the matching domain name. Naming consultants want to charge you thousands or tens of thousands of dollars to help name your company or product. Few business owners can afford such fees.There's a better alternative.
Crowdspring is home to the world's best creative team.
Unlike the traditional freelancer or agency market, crowdspring is a crowdsourcing marketplace. On crowdspring, tens of thousands of creatives from over 195 countries around the world compete for your business. You will get choice when you look to name your new business or product that you will not get anywhere else. In fact, we guarantee that you'll get at least 100 name suggestions. If you don't find a name you like when you receive fewer than 100 suggestions, we'll refund your fees in full – no questions asked.
Our unique model and process addresses many of the concerns encountered when pricing naming a business or product. We take a lot of the work and stress out of the equation for you: you won't need to get quotes in advance for the work, or interview people or agencies.
Your set the price for your project, and creatives from around the world will suggest names (and URLs) to your project for you to review. When your project ends, you choose the name you like the best. It's that simple!
Absolutely! Squadhelp offers only a partial money-back guarantee. Crowdspring believes that's not enough. On crowdspring, if your naming project doesn't receive at least 100 entries, we'll promptly refund all your money. We're not happy until you're happy. Our guarantee shows that we stand behind our promise to make you happy.
Our 220,000+ namers, graphic designers, web designers, and product designers from Australia to Zimbabwe, and everywhere in between, are standing by to help you. Obviously not everyone will be working on your project, but you'll see dozens participate in each project, so you'll get lots of choices you won't find elsewhere.
You'll find sophisticated project management tools that let you focus on getting a great result from your project. You'll be able to score, comment, sort, filter, invite collaborators, and more.
Yes. Some startup businesses require more privacy in their projects. You can launch projects with private briefs and private galleries and you can require participants to agree to non-disclosure agreements before they can participate in your project. You also can exclude the project from search engines. Our privacy features scale to fit your needs (it's one reason we work with many agencies, who value such flexibility).
Not to worry! We offer simple, easy to use tools that help you write a custom creative brief for your project. We'll walk you through a short interview and then will write the creative brief for you immediately after you post your project!
Protecting the intellectual property of both clients and creatives is very important to us. In fact, since our launch in 2008, crowdspring has been the market leader - far ahead of Squadhelp - when it comes to the protection of intellectual property. It helps that our founder was an experienced and successful intellectual property attorney. We have both written policies and internal practices designed to protect intellectual property. And we NEVER publicly display names in your projects, unlike the competition.
First, crowdspring's Copyright Policy makes it easy for copyright owners to report alleged violations of their intellectual property rights.
Second, crowdspring's User Agreement prohibits, among other things, people from selling, reproducing, modifying, displaying, preparing derivative works from, reposting, or using the content found on crowdspring.com without the express written permission from the owner of the work.
We have also has adopted Standards of Conduct for Creatives and Standards of Conduct for Clients. Each of these policies touches on the importance of intellectual property in our community.
We also make it easy for anyone to submit potential IP violations for review by a trained crowdspring panel. The panel reviews and responds to these submissions in writing, promptly.
Finally, every project on crowdspring is protected by a custom, dynamic legal contract that transfers full rights to the winning work in your project, to you. If you have multiple awards, you'll have separate legal contracts for each award.
We work with startups, small businesses, Inc 5,000 companies, agencies and non-profits in the United States and 100 other countries. But we also work with large Brands. In fact, not a single other site in the industry has done work for the likes of Amazon, Microsoft, LG, TiVo, Starbucks, Philips, Forbes, ConAgra, Epic Records, Random House, Dallas Mavericks, Citysearch, Freakonomics, the House Ways and Means Committee, Tony Robbins, Grolsch, Barilla, Dish Network, Economist, Fandango, Doritos, Air New Zealand and countless others.
Yes! You can invite your friends, colleagues, and clients to help you manage your project.
Don't take our word for it. 96% of crowdspring customers recommend us to their friends and colleagues for design and naming services. Here are some crowdspring reviews from an independent third party to help you decide. Importantly, we survey our customers every time they talk with our customer support team. We're very proud of the fact that 99% of our customers are happy with our customer support. We guarantee you'll be happy. We promise.
A generic business name such as Bob's Consulting Company or Joe's Photography isn't sufficiently memorable and won't set you apart from your competitors. You may also have problems registering or trademarking a generic name. You also should avoid geographic names - especially if you plan to sell products or services over the Internet to a global audience.
Yes. Keep the business name short and make it easy to pronounce and spell. Some new businesses make the mistake of picking what sounds like a cool name - but one that is very difficult for people to pronounce or spell. If people can''t pronounce or spell your business name, they'll have difficulty recommending your business to their friends and colleagues.
Don't restrict your products or services by narrowly describing your business. Think about how your business might evolve over time, and make sure that the business name can evolve with the business. For example, although crowdspring started as a graphic design business, we always anticipated branching into other markets and therefore, wanted to find a name that wasn't closely tied to graphic design.
When you pick your business name, you should think a bit about how the name will translate into a visual identity. It's premature to start picturing your logo design when you name the company, but most people associate words with images, so it's important for you to consider branding ideas as you pick your company name. Make sure that the images your business name conjures up in prospective customers are positive. Once you have a strong name, you'll want to think about ways to strengthen the name with a great logo design and other types of design, including package design.
The short answer is that creatives on crowdspring suggest not only names, but also URLs to accompany those names!
Now it's not always possible to find an identical URL when you have a name you love. But that's a smaller problem today than it used to be.
The number of people who type in URLs is shrinking every day. Small business owners still seem to be obsessing over getting the pure URL as MyCompanyName.com, but the larger organizations have adapted. The URL is becoming much less important. Nowadays people are putting the name into Google to find sites. The sad fact is that the vast majority of names we consider are 'camped' by squatters hoping to make a quick buck. If you don't have deep pockets or a convincing story to share you're going to get taken to the cleaners.
Google is a great tool for getting around this issue—if you've got a strong brand and you're getting links from people you'll end up as the number one response for your name even if it isn't the pure dotcom domain.
The major search engines, like Google, Bing, and Yahoo, all index your company name. That means it's really important to think carefully before coming up with a name for your business. Are you facing heavy competition from others in your industry? Is your name confusing for the industry it belongs to? Is the name so generic that people cannot find it?
Since you'll be competing with other businesses in your industry for search results, you'll have to get pretty crafty. Make sure that the name you choose for your company gives you an advantage and doesn't act as a hindrance to how readily searchable you are on the web.
Big companies run focus group tests to ask potential customers how they feel about a possible business name or product name. You can do something very similar by running prospective names by your friends, family, or your customers or potential customers. You also can ask your vendors or suppliers. These informal focus groups might suggest some improvements or might offer some feedback on why certain names are better than other company names.