Your Quiz Score

Amazing! You guessed 5 out of 5 correctly.
Let's break down how you did...
Question 1
Which of these names sounds delicate and graceful?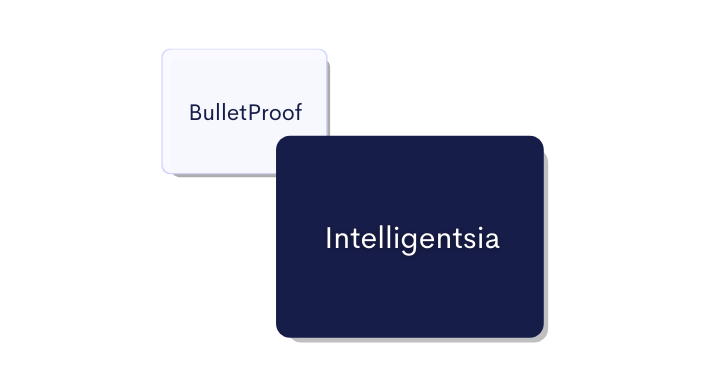 Both of these examples are coffee businesses - but with very different brands. BulletProof is intended to sound powerful and hard hitting, while Intelligentsia is meant to sound graceful and refined.
The sounds each of these words makes helps to articulate this - and appeal to their unique audiences.
When naming your business, it's important to take into account how the words actually sound.
Words are made of 'phoneme' (pronounced fonem), the noticeable differences in sound in each part of a word.
Research has shown that we associate certain traits to certain sounds. Here's a quick guide:
Words starting with 'st' sound powerful. (Ex. strong, Starbucks, state).


Words ending in 'a' sound feminine. (Ex. Intelligentsia, aria, galleria).


'P,' 't' and 'k' are associated with sharp shapes.


'M', 'n' and 'l' are associated with round shapes.


Vowel sounds 'ee' (as in flea) and 'i' (as in fly) sound smaller and less powerful.


Vowel sounds 'ou' (as in bout) and 'oo' (as in boot) sound larger and more powerful. (Ex. BulletProof).
Keep these associations in mind when choosing your new business name.
Question 2
Which of these names is more original?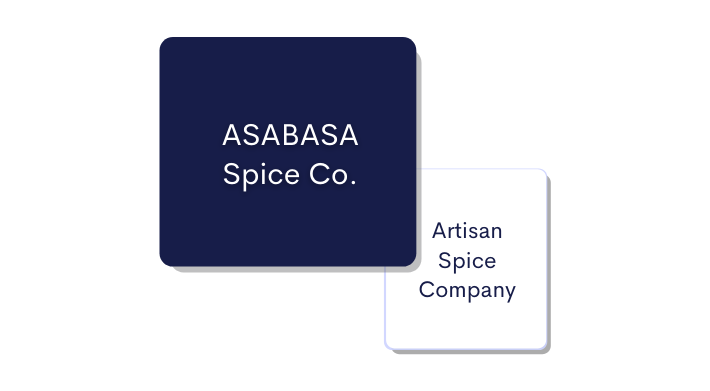 Many businesses claim to be artisan. But, there's only one ASABASA - it's an original and memorable brand name.
A unique business name is incredibly important for a number of reasons:

Unique names present a distinct identity and ensure that people can identity and find your business.


Original, custom names are memorable - which is essential for word-of-mouth promotion.


Unique business names build trust by showing that you care about your business and are willing to openly share who you are.
Fun Fact: The Artisan Spice Company got sued for infringing on the name of another company. They came to crowdspring and get their new name - ASABASA.
You can read their story here.
Question 3
Which name sounds like a unique brand that specializes in cutting childrens' hair?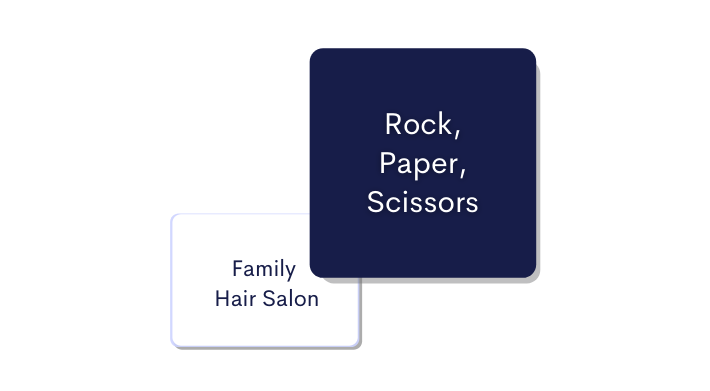 The salon 'Rock, Paper, Scissors' references a popular kids' game in their name to signal that they focus on children. And, the reference to scissors is a nod to the practice of cutting hair.
Literal names like Family Hair Salon may be easy to create. But, they are generic and don't generate excitement or represent a unique brand.
Sadly, many small businesses embrace literal names that work against their brand.
Adding depth and imagination to your company name will help your business stand out and communicate why your business is unique.
Question 4
Which of these names is short and easy to pronounce?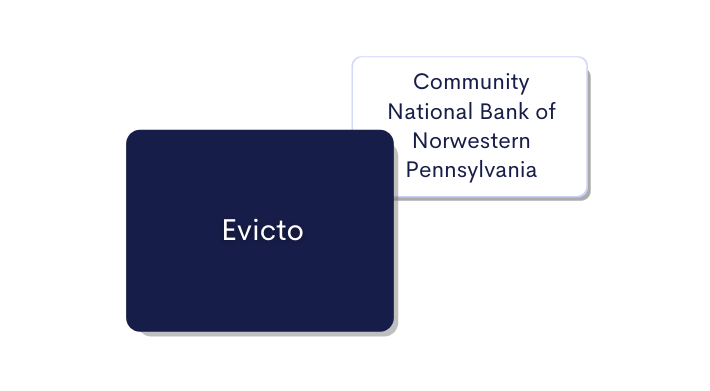 Think about the names of well-known companies - Apple, Google, Nike. They typically have a few things in common - their names are short, simple, and easy to write.
Names that are short and easy to pronounce are more memorable.
For most startups and small businesses, word-of-mouth is the most successful form of marketing. And, complex, obscure, or long business names are difficult to remember and a hassle to write - making them harder for happy customers to remember and share.
So, while it might be tempting, avoid using a K in place of a Q or a Ph instead of an F when choosing your company name. Such letter substitutions make spelling your name more difficult.
And, don't forget to consider your name's acronym. You may not use an acronym, but your customers might. A name like Apple Support Services can result in an unfavorable acronym – ASS.
Question 5
Which of these names will grow with the business as it evolves over time?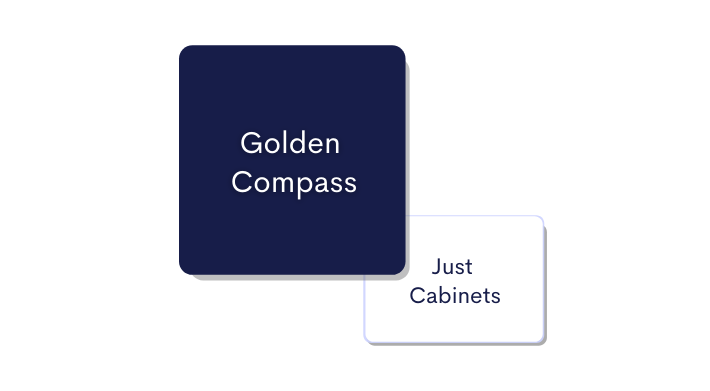 A good business name not only identifies your unique business, it can also stand the test of time.
Rebranding is expensive and results in years of lost brand equity. So, choosing a strong name from the start is a definite plus.
Names that are too narrow, like Just Cabinets, limit your brand's ability to grow into other products or services. Customers simply won't think to go to Just Cabinets to buy a new bedroom set.
On the other hand, Global Compass speaks to the broader mission behind the brand - empowering young professionals with financial and trade literacy skills. There's plenty of room for their products and services to change over the years as they find more and better ways of achieving those goals.
Choose a company name that reflects your business today, and the business you hope it will be in 5, 10, and 15 years.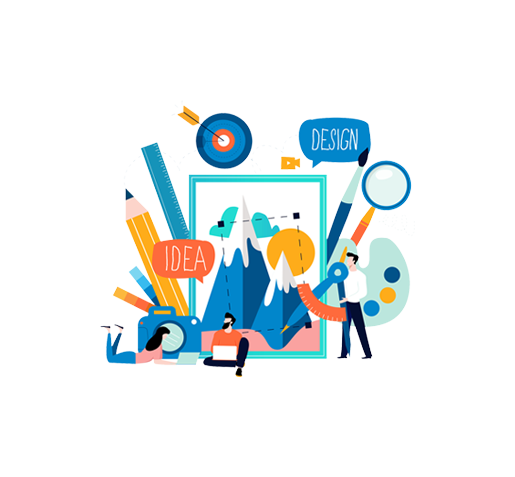 And don't ignore the importance of a strong logo...
You may have noticed that a compelling business name is made even stronger with a unique, custom logo. If you want a memorable, on-brand logo for your new company, crowdspring can help.

Crowdspring is an online design platform linking businesses like yours with over 220,000 design and naming experts. Instead of investing over $10,000 with a branding agency - or paying an unknown freelancer for a single design you hope you like - crowdspring delivers dozens of custom designs to choose from for every project. With over 12 years of experience, we're the reliable, affordable solution for small business.
Need a custom business name or logo?
Tell us what you need
Choose from 30+ categories, complete a project brief, and pick a package that fits your budget.
Creatives submit designs
Collaborate with dozens of creatives, give feedback and score, and get revised custom designs.
Choose your favorite
Work with the winner to finalize your favorite design and get print/web-ready files and full IP rights.
Some of the most talented namers in the world work on crowdspring…
Crowdspring's namers are ready to create a custom, brand-specific name for your unique business. Prices (including all fees) for custom naming services start at just $299.
Real people, real support.

Need help deciding?
We're happy only when you are.
Our support team is always ready to help you with a free, no obligation design consultation.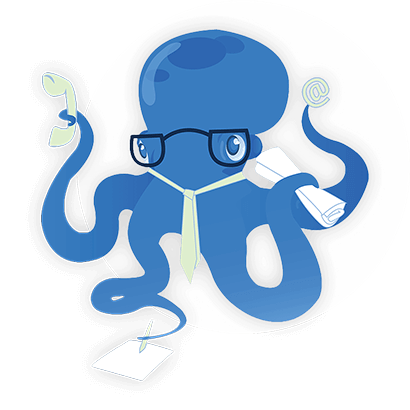 Help