How to Build an Online Presence

We are living in an age dominated by digital devices. If you want to build a sustainable, profitable business, you will need to build an online presence.

Here's everything you need to know about building an online presence for your new business.
How will you sell your products or services? Running a business is more than just organizing it – you'll need to get ready to find customers.
If you' creating an online business, this is often easier than when you open a physical location. Running an online store is both less expensive and less labor-intensive than setting up a physical store. There are no monthly rent, mortgage or property taxes to pay, and no fancy light fixtures to buy. It has become incredibly easy to create an e-commerce presence without a lot of technical knowledge, making a digital presence an attractive option for beginning businesses.
You'll need a web presence first. We cover this in detail in the business website section of this guide.
Most template-based web design services offer some form of e-commerce functionality. And some, like Shopify, are catered specifically toward e-commerce small businesses. But, be sure to carefully consider all of the pros and cons before using a template-based service like Shopify. Remember how important your unique branding is? The templates on those e-commerce sites are available for every other new business brand to use, as well.
There are self-hosted open-source e-commerce services available that allow you to use your own uniquely branded website with their e-commerce functionality. Check out services like WooCommerce, Magento, and Open Cart. Not only can you use your own original web design, but they also scale easily alongside your business as it grows.
Retail businesses must have an online presence
Despite the rapid growth of eCommerce, traditional retail continues to dominate. According to the Small Business Administration, the retail trade industry in the US includes more than 2.6 million small businesses. So, if you're in retail, your competition is stiff.
You'll need to develop a consistent, reliable multi-channel brand. Your brand needs to be in all the places your customers are. Today's customers expect a dual online/offline experience for all companies. And, a failure to deliver that will reflect poorly on your business.
You can develop a consistent, multi-channel brand presence by maintaining a consistent brand voice and user experience across all channels. Customers should experience your brand consistently whether they're on social media, a mobile app, your website or in your store. You can also make it easy to communicate with your business through various channels. Provide prompt customer support via phone, email, and chat – as well as in store – whenever possible. Finally, strive to create strong social media relationships with customers. Treat your social media profiles as extensions of your support and sales teams.
Building a brand with consistent touch points across multiple channels will help customers get to know and trust your business faster - and that's a good thing.
What is an online presence?
An online presence for a business is the business's website, social profiles, online memberships in directories, and any other places on the Internet where customers and potential customers can find you. It's the collective sum of all identities you've created on the Internet.
A case for getting online
Some companies must have a physical presence. The nature of their business demands it: hair salons, restaurants, bouncy-house play centers for kids, bakeries, drugstores, gyms, furniture/appliance stores.
But even the most traditional businesses may be missing out if they don't have an online presence.
Still not convinced? Let's talk about four reasons why it's absolutely essential for your business to establish an identity online.
An online presence establishes credibility and trust
Online website builder Weebly surveyed several million consumers. The results? About 56% of consumers don't trust a business that doesn't have a website.
Think about that for a moment. It's not that consumers just prefer that a business have a website. More than half of consumers won't trust your business if it doesn't have an online presence.
Consumers who don't trust your business are unlikely to become customers.
The simple act of creating a website will make your business more appealing and trustworthy to a wide group of consumers. But, more than that, you can leverage your online presence to actively create a trusting relationship between your business and potential customers.
Grow your business with beautiful design.
Learn more
100% Guaranteed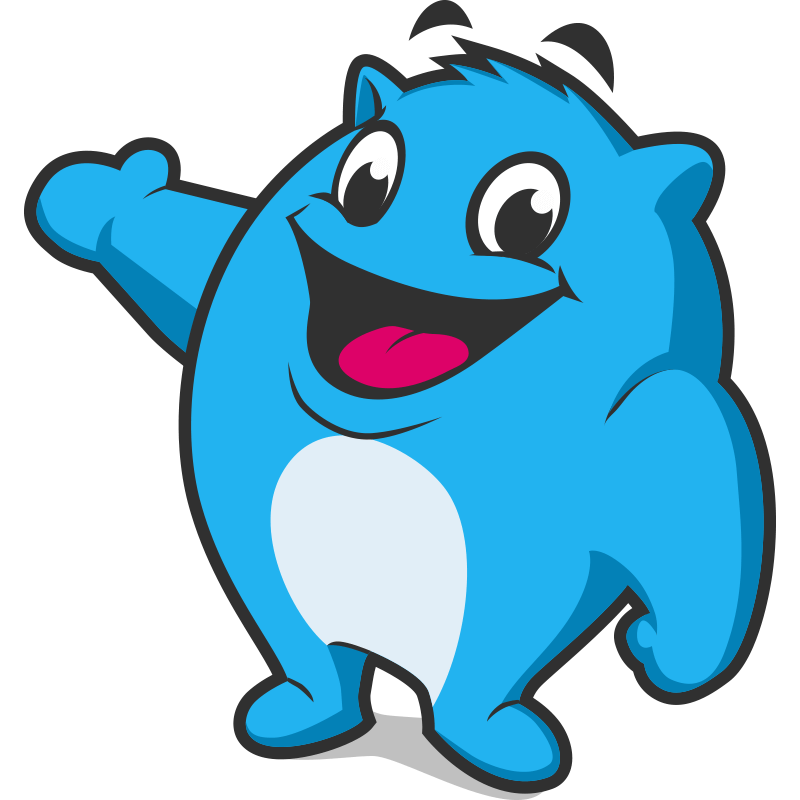 Having an online presence gives your business a voice
Just because your business does't have a website doesn't mean that it isn't already online. Review sites like Yelp allow consumers to discuss their good and bad experiences with businesses. If you're not a part of that conversation you're missing a huge opportunity.
Creating a website allows you to have a voice for your brand on the internet. If you communicate your brand effectively, your website can say a lot about who your company is and what you do.
In addition to offering a platform to bolster your brand, the Internet gives you the opportunity to literally take part in the conversations happening about your business by responding to customer praise and complaints on your business's reviews.
Putting your business online improves the customer experience
Keeping your customers happy often helps to prevent bad online reviews. That's why it's essential to create a website that can act as an ambassador for consumers when you're not physically able to.
Online sales have been growing for years and it looks like they will continue to do so. A recent report from Forrester forecasts that 'US online retail sales will reach more than $500 billion by 2020, up from $373 billion in 2016'.
Considering this vast potential for revenue, you owe it to your business to get online and start competing for your share.
With the tantalizing thought of getting your share of that $500 billion still fresh in your mind, let's talk about how to create an online presence.
A website is a critical first step in establishing your online presence. We cover websites in the business website part of this guide.
Establish a social media presence
Social media can help decrease your marketing costs, create stronger consumer interaction, and increase brand recognition and loyalty. Nearly every small business should absolutely maintain a social media presence, though many don't.
With so many different social media platforms available, it's easy to feel lost. And if you're just getting started, it's important to know where to focus your efforts.
If your business is just getting started online, place your efforts there.
You should also maintain a presence on the most popular business review sites, and Yelp is a great place to start.
Social media is just that— social. It welcomes the consumers to interact with your business. A little time spent on Facebook and Yelp will go a long way.
Don't forget the importance of design
Finally, don't forget that the internet is a visual medium. This means that design plays a big role. Make sure that your business is represented just as well online as it is in person by utilizing quality design on your website and social media profiles.
Guides on How to Start a Business In Different Industries
Need a custom business name or logo?
Tell us what you need
Choose from 30+ categories, complete a project brief, and pick a package that fits your budget.
Creatives submit designs
Collaborate with dozens of creatives, give feedback and score, and get revised custom designs.
Choose your favorite
Work with the winner to finalize your favorite design and get print/web-ready files and full IP rights.

Crowdspring is an online design platform linking businesses like yours with over 220,000 design and naming experts. Instead of investing over $10,000 with a branding agency - or paying an unknown freelancer for a single design you hope you like - crowdspring delivers dozens of custom designs to choose from for every project. With over 12 years of experience, we're the reliable, affordable solution for small business.
Get a unique logo your customers love.
Learn more
100% Guaranteed
Frequently Asked Questions on Starting a Business
Loved by over 60,000 businesses and agencies around the world
crowdspring is rated 4.9/5 from 4,033 customer reviews.
"I had over 100 entries that were creative, unique, and specific to my design ideas. I would absolutely recommend crowdspring to any professional who doesn't have an in-office creative team."

"This was my first time using crowdspring and it was a fantastic experience."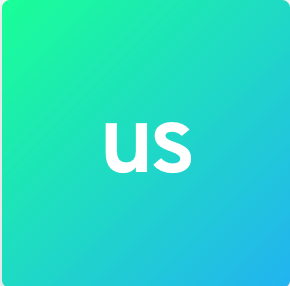 "I felt I was leaping into the unknown, since there are a few crowd-sourcing options out there, but I was pleasantly surprised by the engagement of the creative community and the quality of the designs. The crowdspring experience was very positive, and I would certainly use the service again." "Crowdspring's army of creatives generated thousands of ideas for naming our company. Now, Zello is the most popular walkie-talkie app with more than 100 million registered users."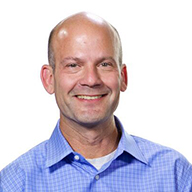 "I've had great success with crowdspring, using the website to both redesign an existing website and to create a website from scratch. Both projects produced a large number of high quality design options."

"This is our second time using crowdspring and would use it again and will continue to recommend it to people."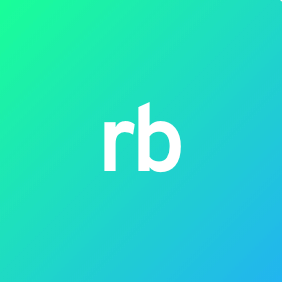 "I love everything about crowdspring. The network of creatives is vast and provides great diversity in the results."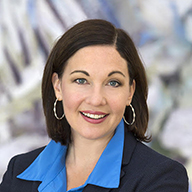 "I started with a small budget and some boring content, and within a short time, I had some amazing designs to choose from. The hardest part was choosing one."

Popular Articles About Small Business
Small Business
Three of the most common challenges managers and companies face when managing remote teams and ways you can overcome those challenges.
Small Business
Learn why registering a DBA (Doing Business As) name could be the right decision for your business.
Small Business
Here are 6 tips to turn your hobby into a successful business.
Small Business
How to land and keep the first customers for your new startup or small business.
Marketing
Turn your business into a strong brand so that you can grow your small business or startup faster.
Marketing
Here's what you need to know about content marketing for your small business
Marketing
Here are 12 quick marketing tactics you can execute in one hour or less.
Small Business
7 proven customer service tips to help you put smiles on your customers' faces.
Small Business
13 ways that you can better manage your customers' expectations, create loyal brand followers, and grow your business faster than ever.
Marketing
Neuroscience can help you to make better marketing decisions and can help you to improve your marketing strategy.
Small Business
Reasons why you need to expand your online presence and actionable tips to help you do it.
Real people, real support.

Need help deciding?
We're happy only when you are.
Our support team is always ready to help you with a free, no obligation design consultation.