Grow Your Business

You have your business ready to go - your brand is a masterpiece of consistency and charm, your legal and business plans are all squared away, and you have a solid team standing behind your business. Here comes the fun part - introducing your business to customers!

Here's what you need to know about growing your new business.
Start your growth strategy on day one
Look into area newspapers, radio stations, and local events where you can bring your brand to the people. Any outlet that makes sense for your business is one you should be seeking out.
Have early customers post their rave reviews everywhere that matters – your website, your social media platforms, and anywhere else where other potential customers will see them. Reward those early fans with special treats – access to special events, promotions, or discounts are always great, but even a handwritten thank you card can go a long way in turning a fan into a lifelong follower.
Another valuable (and easy to overlook!) marketing tool for your business are supporting photos, videos, and other visual evidence of your product or service in action.
Remember to let your target market experience as intimately as possible what it is you're offering – give them a reason to remember your brand and seek you out. This means you''ll need to put substantial care and effort into all of your branding materials because these images are often used on your website, social media marketing, and advertisements. And make sure you focus your efforts on your brand and target customers in mind with any marketing materials you create. Similarly, make sure that your photography, videos, and printed materials are professional, and that everything you put out represents your brand in an attractive, engaging light.
That doesn't mean you need generic, overly stylized images – on the contrary; the more authentic the photos appear, the more likely it is they will engender trust in consumers.
As a new, up-and-coming business owner, social media is an inexpensive and easy outlet for terrific exposure for all of the beautiful material you're creating. Maintaining Twitter, Instagram, and Facebook presence are important tactics to build a following and connect with your market niche. With the advent of micro-influencers, the potential reach a new business now has is truly massive.
Optimize your product or service
Your number one priority should be to deliver a quality product or service.
A poor product or service experience will completely undermine your efforts to build long-term customer relationships. No one wants to spend money on crap. And, they certainly won't do it twice. So make sure your product is delivering an awesome experience.
Grow your business with beautiful design.
Learn more
100% Guaranteed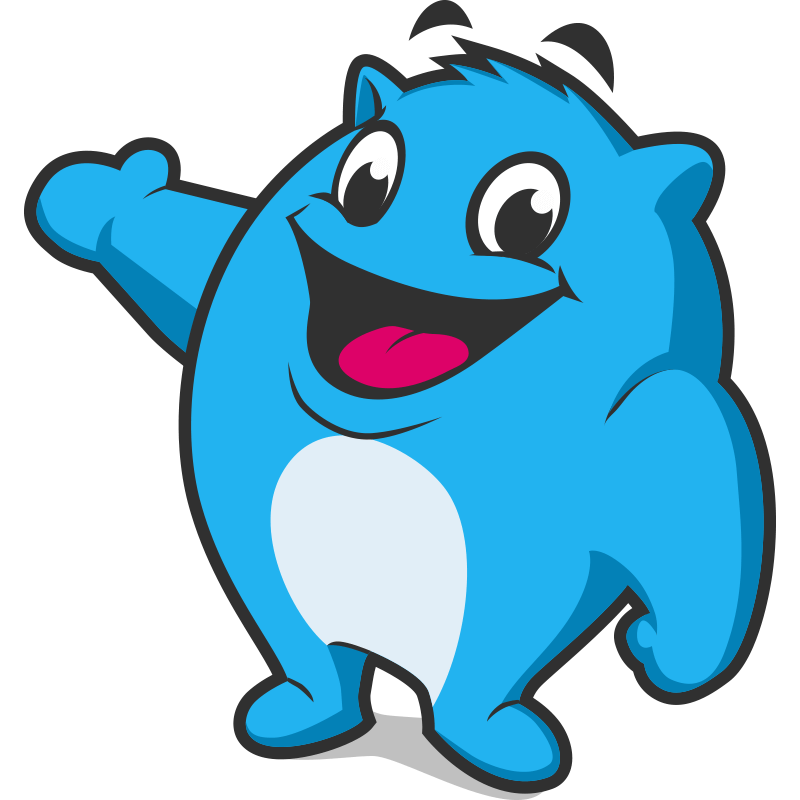 Pay attention to the overall experience
Your business's service or product sits in the middle of a web of other peripherals that make up the overall user experience. The shipping or scheduling process, the product packaging, the demeanor of the service technician at your door or support representative on the phone, the refund policy and/or return shipping… All of these and more make up the complete user experience.
If you truly want to embed your brand into your customers' lives, you need to do a friction-check on all of these processes. Every aspect of the user experience should be as effortless as possible and a pleasure to experience.
Make sure you have a professionally designed company logo, not a generic template used by thousands of other businesses. And, improve the user interface on your custom business website by making navigation easy.
Make placing an order or scheduling a service even easier. And prominently display contact information for your customer support team.
Make shipping and returns free if you can, and accept multiple forms of payment. And, allow customers to store their payment info on your site so they don't need to re-enter it every time they want to make a purchase.
Think through every customer touch-point and make it as pleasant as possible. Removing peripheral friction removes the motivation to look elsewhere for a better product or service.
Set up remarketing right away
It's more cost-effective to sell to existing customers than it is to acquire new ones. If you want to grow your business quickly, focus some of your marketing efforts on gaining repeat sales from your current customers. Two great strategies for engaging with existing customers are remarketing ads and email campaigns.
Remarketing ads target users who have already visited your website. This means that the people receiving these ads are the people who are likely to be the most receptive to your message – because they've already sought out your business on their own.
An eye-catching ad design steeped in your visual brand will help to keep your business on your customer's minds. Pair that compelling design with a valuable offer and customers will flock to your site to take advantage.
Optimize for mobile access
The way people access the internet has changed. Over the years, the number of users accessing the internet from computers has declined, while more and more people access the internet from their mobile devices.
Use landing pages strategically
If your business is serious about achieving rapid growth, then you need to embrace the landing page.
A landing page is a web page specifically devoted to a single product or offer. And unlike your traditional website homepage, every element is laser-focused on a single call to action and intentionally designed to convert.
So, feature each marketing offer and product with a unique landing page on your website.
You may even want to consider creating landing pages for specific target audiences. This way, people who search for your product online will be taken to a webpage that caters to their needs and perspectives.
Recover abandoned shopping carts online
For every eCommerce store, the shopping cart is the final barrier between a prospective customer and a sale. And, shopping cart abandonment is an issue that all eCommerce businesses face. Customers load up their carts with items and then promptly disappear.
There are many reasons for cart abandonment – shipping price shock, a confusing check-out process, and using the cart for storage with the intent of purchasing later, are just a few. But, great design can help you nudge those almost-sales into actual sales. Even the most minor inconveniences can drive some customers away. And, these inconveniences are your guideposts for improvement.
Redesign your shopping cart interface to eliminate any friction points. Remember that simple is better than complex. And, transparency is better than mystery.
The less your customers have to do, the happier they'll be. They'll also appreciate knowing where they are in the check-out process and how much remains left to do.
Smart design improvements for the user experience can help tip those 'almost-there' shoppers into loyal customers. And, that's going to grow your eCommerce business fast.
Provide social proof to build customer confidence
People are social creatures. We all want to belong. And, seeing other people to whom we can relate sharing a certain opinion encourages us to share that opinion, too.
When designing your eCommerce website, be sure to leave room for customer testimonials and reviews. Testimonials and reviews show that others have gone before and were happy that they did. This will give new customers the confidence to take the plunge, too. Take a look at how we showcase crowdspring reviews on our own site, as an example.
Make sure your business has consistent branding
Your brand identity is your company's public identity. Ideally, your brand should embody the best (and most essential) attributes of your company. That's pretty unlikely to occur if you leave your branding to chance.
Start by making deliberate, informed choices about what elements of your company's personality and service philosophy should be featured. And once you've laid the groundwork, the key to branding success is consistency.
Customers can't get to know and trust your business if they don't have the opportunity to experience your brand in a consistent manner.
An easily recognized brand benefits from mere exposure. The more customers are exposed to something – a product, a service, or your brand – the more inclined they are to like it.
Consistent branding also increases your company's perceived value. Perceived value, or the worth a customer assigns to a product or service in their mind, determines how much customers are willing to pay for that product or service.
Guides on How to Start a Business In Different Industries
Need a custom business name or logo?
Tell us what you need
Choose from 30+ categories, complete a project brief, and pick a package that fits your budget.
Creatives submit designs
Collaborate with dozens of creatives, give feedback and score, and get revised custom designs.
Choose your favorite
Work with the winner to finalize your favorite design and get print/web-ready files and full IP rights.

Crowdspring is an online design platform linking businesses like yours with over 220,000 design and naming experts. Instead of investing over $10,000 with a branding agency - or paying an unknown freelancer for a single design you hope you like - crowdspring delivers dozens of custom designs to choose from for every project. With over 12 years of experience, we're the reliable, affordable solution for small business.
Get a unique logo your customers love.
Learn more
100% Guaranteed
Frequently Asked Questions on Starting a Business
Loved by over 60,000 businesses and agencies around the world
crowdspring is rated 4.9/5 from 4,175 customer reviews.
"I had over 100 entries that were creative, unique, and specific to my design ideas. I would absolutely recommend crowdspring to any professional who doesn't have an in-office creative team."

"This was my first time using crowdspring and it was a fantastic experience."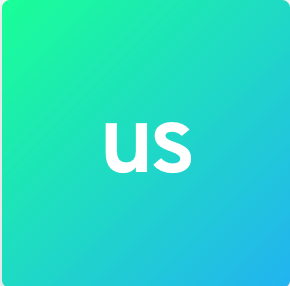 "I felt I was leaping into the unknown, since there are a few crowd-sourcing options out there, but I was pleasantly surprised by the engagement of the creative community and the quality of the designs. The crowdspring experience was very positive, and I would certainly use the service again." "Crowdspring's army of creatives generated thousands of ideas for naming our company. Now, Zello is the most popular walkie-talkie app with more than 100 million registered users."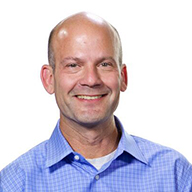 "I've had great success with crowdspring, using the website to both redesign an existing website and to create a website from scratch. Both projects produced a large number of high quality design options."

"This is our second time using crowdspring and would use it again and will continue to recommend it to people."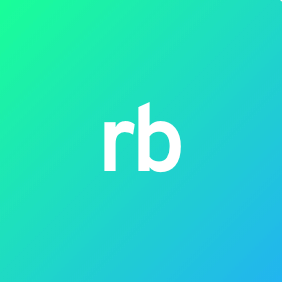 "I love everything about crowdspring. The network of creatives is vast and provides great diversity in the results."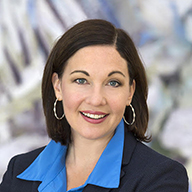 "I started with a small budget and some boring content, and within a short time, I had some amazing designs to choose from. The hardest part was choosing one."

Popular Articles About Small Business
Real people, real support.

Need help deciding?
We're happy only when you are.
Our support team is always ready to help you with a free, no obligation design consultation.