Choose Your Company Logo

Your business name is only one part of your brand identity. If you want to build and grow a successful, sustainable business, you also need a custom logo design.

Here's everything you need to know to choose a great company logo for your new business.
What is a logo?
At its most basic, a company logo is a small, symbolic piece of artwork that represents a business.
When you set aside all the design trends and fancy fonts, at its core, a logo must:
embody your brand
be instantly recognizable
be versatile
be timeless
Everything else is optional.
Every design choice in your logo should exist only to serve and strengthen the four items listed above. And, if you meet these four requirements, many other commonly cited logo must-haves, like simplicity and memorability, naturally follow.
A well-designed logo will help boost awareness and can improve your marketing and bottom line.
Your logo should derive meaning from your brand
Your company logo is one of the most important parts of your company's brand identity.
Your brand should be the inspiration for your logo. The world's best brands are well-known because of the people and vision that the logo represents. Without a strong brand to back it, a logo means nothing.
Logos, using typography, iconography and illustration, visually communicate information about a business or an organization.
Your organization's brand identity is the common element that will help your customers remember your business when your customers or prospects see your logo on advertising, custom t-shirts, business cards, letterhead, and on marketing and branding materials.
In fact, you'll want to include your logo on nearly every piece of graphic or web design you create, and even on your products and product packaging.
But it's impossible to visually stand out if your identity looks like thousands of others. Your logo must be unique.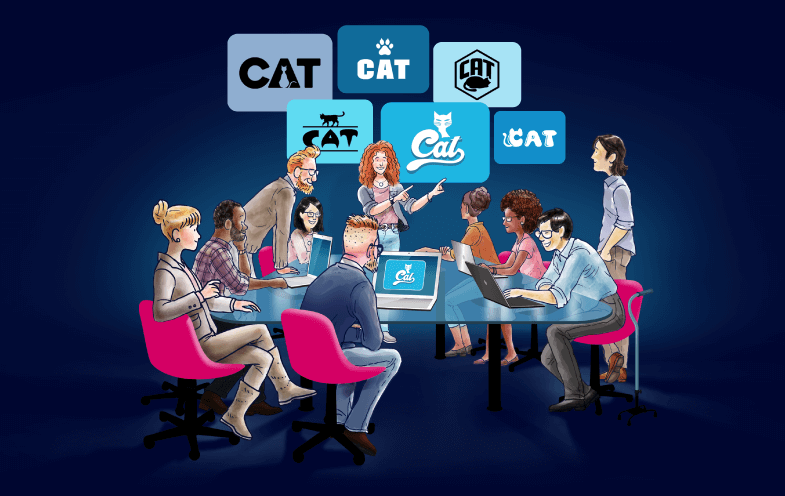 A company logo should be strong and balanced
A logo can be text-only (a logotype), just a graphic symbol (a icon), or both of those elements. Whether you opt for a logotype, icon, or both, the best logos are visually strong and balanced.
A company logo should be simple
A complex logo will be difficult to print and reproduce. It may be hard to recognize if rendered in a single color, or if it appears at small sizes.
Simple, but unique, logos can be easily recognized no matter the size or the color. And, they're most likely to print clearly and consistently.
A company logo should be memorable
The most memorable logos visually represent their brand in a meaningful way. Take Nike's Swoosh - the swoosh communicates the speed and freedom you feel when wearing a pair of Nikes. Those feelings resonate with Nike's audience, making their logo very memorable.
When using icons in your logo design, consider meaningful icons that could communicate your brand without the company name.
Grow your business with beautiful design.
Learn more
100% Guaranteed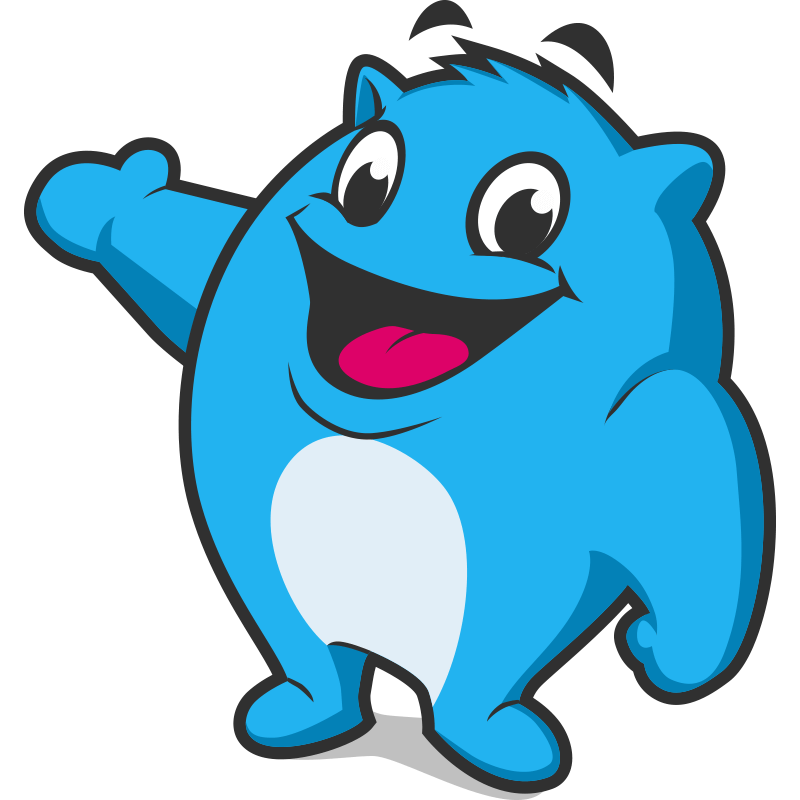 A company logo should be flexible
A logo will appear everywhere your business does - from billboards to business cards. Logos may be rendered in black and white, a single color, or in full color. They may be embossed, embroidered, printed or stamped. Logos will appear on backgrounds of different colors, patterns, and textures.
Be sure that your logo allows you the flexibility to use it in any of these circumstances, while still remaining easily recognizable to your audience.
Use appropriate colors in your business logo
Consider the psychological messaging that color sends when choosing colors for your logo. Select colors that align with your brand identity and strengthen the intended core message/personality you're trying to convey.
For example, blue often communicates trust and loyalty. The color blue is common in banking and finance - an industry that requires great trust.
Beyond the psychological implications, don't forget the practical and aesthetic impact of your color choices. Consider colors that work well with dark and light backgrounds. Logos are often printed in black and white, so verify that your logo design won't lose impact in that palette.
Gradients may provide an aesthetically-pleasing effect on computers, but they won't print as well on letterhead, business cards, or merchandise. A logo used primarily online can be more colorful than one that's going to be printed.
And, think twice about including more than 3 colors in a logo – too many colors may increase the cost of production when printing and make the logo more difficult to reproduce. Although such costs have decreased considerably, this remains sound advice.
A company logo should be timeless
Logos that feel anchored in a certain time period are more likely to feel outdated and need substantial redesign fairly quickly.
Instead, a logo should have a long life expectancy. It will evolve and change over time, but the longer it stays the same at its heart, the better brand recognition you will get over time.
The best logos change very little yet remain relevant due to their resonance with the brand they represent.
A company logo should be unique
The best logos communicate the unique identity of the brand they represent in a visually distinct way.
Generic logo designs don't tell your audience anything about your business – which makes the logo and the business utterly forgettable.
Try to avoid common logo cliches like 'swoops,' 'swooshes,' and 'pinwheels. These concepts are perhaps the most overused practices in the logo industry.
More than 60,000 of the world's best entrepreneurs, businesses, agencies and non-profits love and trust crowdspring for professional logo design.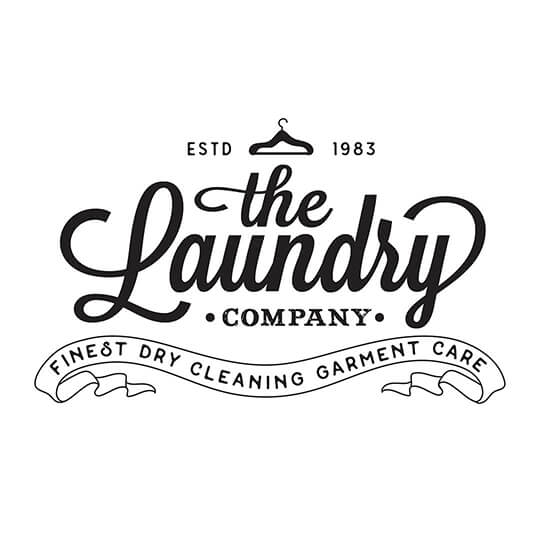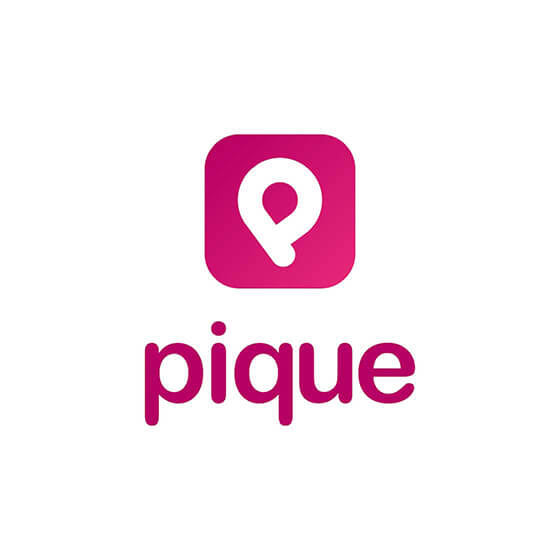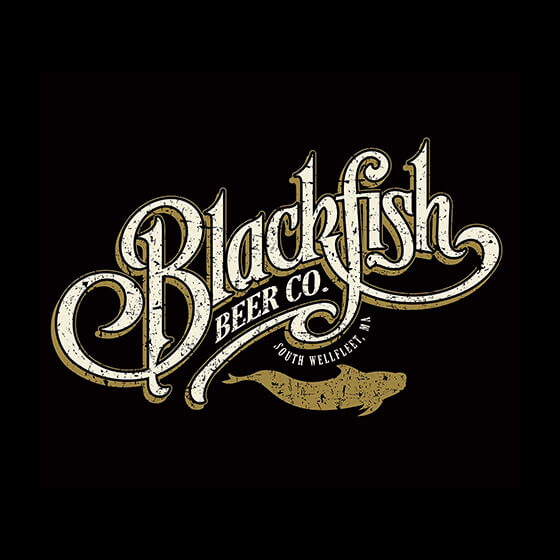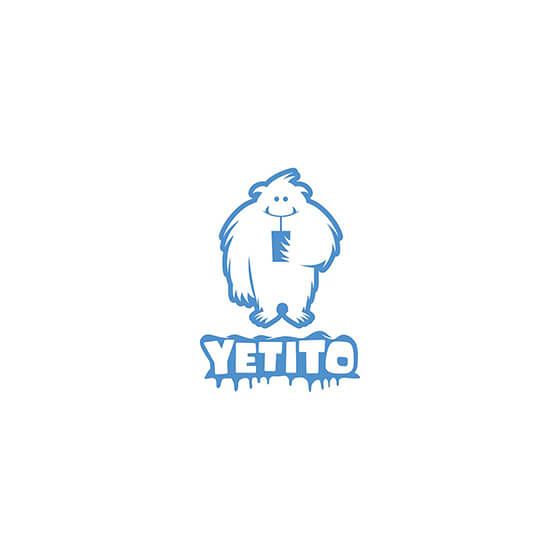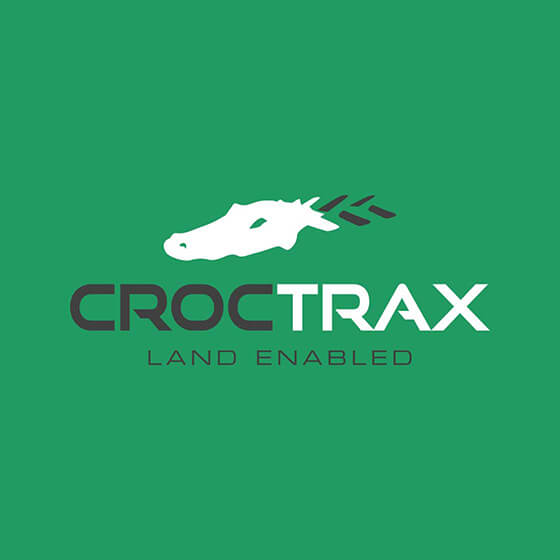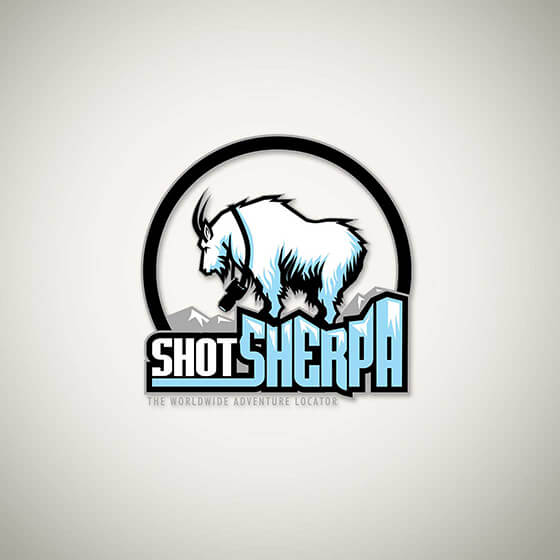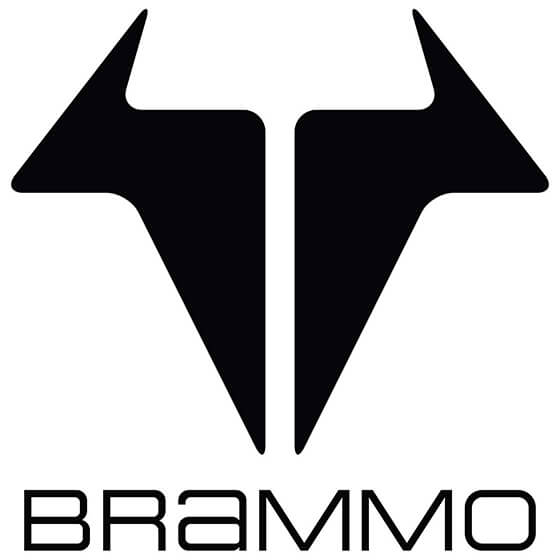 A word on clip-art, generic templates, and online logo makers
Never use clip-art or templates in a logo and steer clear of online logo generators.
Clip-art and generic templates are available to everyone, which precludes them from being unique. Online logo makers use clip art and generic templates to create generic logos. None of their work is unique and it's used by thousands of businesses - often in the same competitive space. This is why generic clip-art and templates cannot be trademarked.
A business logo should have strong typography
Typography is important. Typefaces visually communicate different tones and personalities, so choosing the right one for your brand is key.
Typefaces with serifs convey a sense of dignity and reliability while sans-serifs are often more clean-looking and offer either a sense of modernity or whimsy, depending on the character of the typeface.
Ask these questions when evaluating a typeface for your logo:
Does the typeface reflect your brand personality?


Can the logo be read at small sizes?


Is the letter spacing/word spacing well adjusted?


Can the logo be made larger without revealing any typographical flaws?
Make sure your company logo is vectorized
Some business owners worry that the cost of logo design can be prohibitively high.
And, it's true that many design companies and agencies charge thousands of dollars for their services. But this isn't universally true (crowdspring's custom logo design projects start at just $299, including all fees).
Whether you work with a friend, an agency or with crowdspring's community of 220,000+ expert designers, always request vector-based graphics when you buy a logo design (we automatically require these in all logo design projects).
A JPG, GIF, PNG or PSD isn't going to cut it. A properly drawn vector design will provide you with the ultimate flexibility to use your logo in different ways and in different sizes.
You only get one chance for a first impression, so make it a good one.
Guides on How to Start a Business In Different Industries
Need a custom business name or logo?
Tell us what you need
Choose from 30+ categories, complete a project brief, and pick a package that fits your budget.
Creatives submit designs
Collaborate with dozens of creatives, give feedback and score, and get revised custom designs.
Choose your favorite
Work with the winner to finalize your favorite design and get print/web-ready files and full IP rights.

Crowdspring is an online design platform linking businesses like yours with over 220,000 design and naming experts. Instead of investing over $10,000 with a branding agency - or paying an unknown freelancer for a single design you hope you like - crowdspring delivers dozens of custom designs to choose from for every project. With over 12 years of experience, we're the reliable, affordable solution for small business.
Get a unique logo your customers love.
Learn more
100% Guaranteed
Frequently Asked Questions on Starting a Business
Loved by over 60,000 businesses and agencies around the world
crowdspring is rated 4.9/5 from 4,198 customer reviews.
"I had over 100 entries that were creative, unique, and specific to my design ideas. I would absolutely recommend crowdspring to any professional who doesn't have an in-office creative team."

"This was my first time using crowdspring and it was a fantastic experience."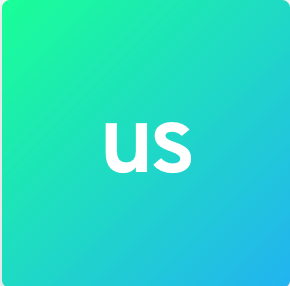 "I felt I was leaping into the unknown, since there are a few crowd-sourcing options out there, but I was pleasantly surprised by the engagement of the creative community and the quality of the designs. The crowdspring experience was very positive, and I would certainly use the service again." "Crowdspring's army of creatives generated thousands of ideas for naming our company. Now, Zello is the most popular walkie-talkie app with more than 100 million registered users."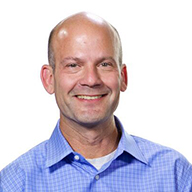 "I've had great success with crowdspring, using the website to both redesign an existing website and to create a website from scratch. Both projects produced a large number of high quality design options."

"This is our second time using crowdspring and would use it again and will continue to recommend it to people."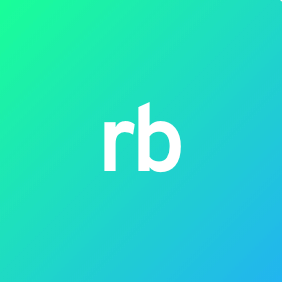 "I love everything about crowdspring. The network of creatives is vast and provides great diversity in the results."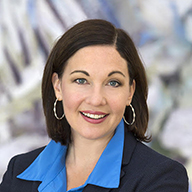 "I started with a small budget and some boring content, and within a short time, I had some amazing designs to choose from. The hardest part was choosing one."

Popular Articles About Logo Design
Real people, real support.

Need help deciding?
We're happy only when you are.
Our support team is always ready to help you with a free, no obligation design consultation.