Build Your Team

There's a time in almost every business owner's career when you feel like you're going it alone. When you first start your business, there's a good chance that you will be. But, for your business to scale and grow, you'll need help.

Here's what you need to know about building a strong team for your new business, including hiring and firing employees.
If all goes well, you'll hire many employees for your new business. But employees must be paid. So, at first, you should only hire for positions that provide the most immediate benefit to your business.
There's no one right answer for what those positions might be – every business is different. As you plan what positions to hire, consider what aspects of the company pose the greatest challenge. It's also crucial to consider your own limitations.
Hire an employee who is an expert in areas your business lacks expertise. Build a strong, well-rounded team to create a stable foundation for your business.
With all of that in mind, where should you start?
You may want your first hire to be a part-time assistant. Look for someone who is a jack-of-all-trades, eager to learn new skills, with a strong work ethic. You'll sleep better if you have someone in the trenches with you that you can rely on.
If you're new to marketing, a marketer can help you strategize your business.
If you're not confident with the manufacturing process, hire a manufacturing liaison. If you're finding it a challenge to keep up with orders, a fulfillment manager might be just what you need.
Keep legal requirements in mind
Hiring staff for your new business means that you'll have to deal with all sorts of legalities and paperwork. Hiring isn't an area where you should 'wing it. Among other things, be sure go get a federal tax ID, register with your state, get a payroll provider who will help you pay employees, set up workers' compensation insurance and get some form employment and independent contractor agreements you can use when you start hiring.
And remember to perform a comprehensive reference check before you hire an employee. This will help you make sure that the applicant has been truthful in their resume and employment application.
How can you hire great employees?
Building a great team is nearly always the difference between the success or failure of a business. But it's not easy to build a great team that shares your vision. What common habits do nearly all great employees have? Look for these habits when you interview and make hiring decision...
Great employees have strong discipline
The best employees have strong discipline. Talented people are effective when they're in a good mood or excited about their work. But it's rare that we can be in a good mood 100% of the time and the initial excitement about a project often dissipates as the project drags along. Even you won't be 100% excited about your business at all times. That's because a business is like a roller-coaster ride. There are many ups and downs – often on the same day. It's important that employees stay disciplined during the ups and the downs.
When interviewing, ask about the candidate's most favorite project and also about their least favorite project. Compare the passion with which they describe each project, the effort they brought to each project, and the results they achieved. Highly effective employees will, naturally, be more passionate about projects they loved, but the'll demonstrate a good deal of self-discipline talking about projects they did not like – and what they did to achieve great results despite a lack of strong interest.
Grow your business with beautiful design.
Learn more
100% Guaranteed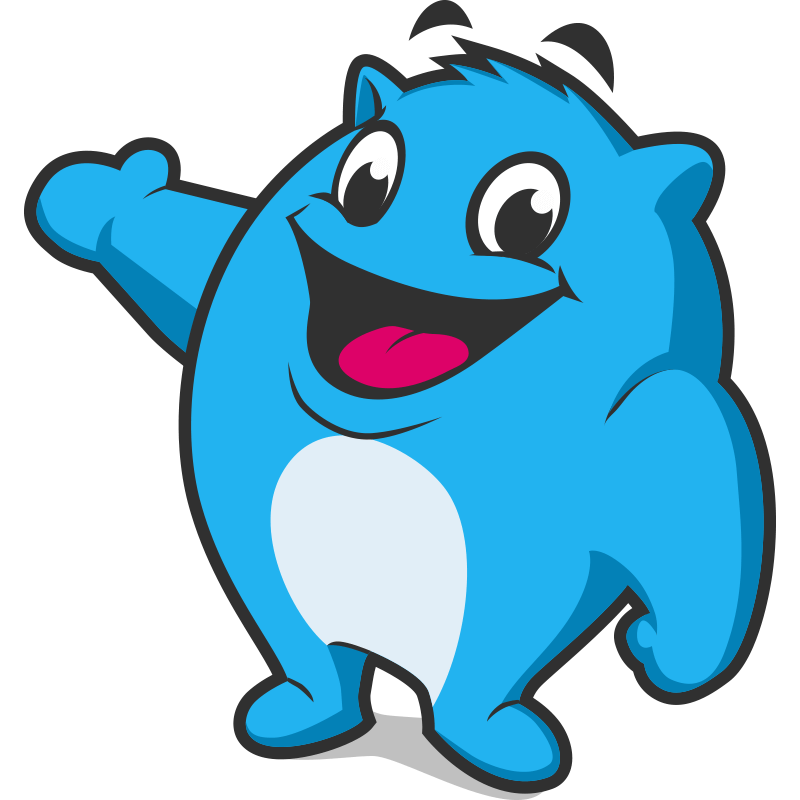 Great employees welcome criticism
We all make mistakes. The most effective employees seek constructive criticism rather than avoid it (especially when they've made a mistake). Average employees typically become defensive and hostile when receiving constructive feedback. Highly effective employees know that without constructive feedback, it's difficult to improve.
Think about your own employees or if you're working for someone else, your colleagues. When you or another person provide constructive criticism, do your employees or colleagues listen and act on that criticism? Or do they instead choose to argue and quickly become defensive?
During interviews, ask about a time when the candidate made a mistake in their job and how they dealt with it. What did their boss do/say? Did the candidate agree with the feedback? How did they respond? Did they respond promptly?
Great employees embrace opportunities
The most effective employees look for weaknesses within an organization both to correct those weaknesses and to show skill and leadership. Highly effective employees don't sit and wait for opportunities to come to them.
During interviews, ask candidates about their prior jobs and focus especially on areas where the candidate found gaps in a product or service (or a process) and how they dealt with that problem. Look for initiative, creativity, and a pattern in the way the person used opportunities to show their skill and leadership.
Great employees are persistent
True innovation requires hard work and focus, not just great ideas. We tend to be excited about end goals, but not prepared for the hard work and persistence. Even with careful planning, some projects can take much longer to complete than expected.
During interviews, ask candidates about longer projects on which they worked. Talk about the details, how they maintained their motivation, focus and excitement over a long period of time. How did they deal with teammates who were not as motivated or focused?
Great employees are decisive
Don't hire people at any position if you don't believe they can be decisive. To scale your business, you want people to take risks and not worry about making mistakes. Most employees, especially at bigger companies, hold themselves back because they fear failure (more about that in the last Chapter).
It's true that some ideas and initiatives will fail. Maybe even most will fail. Think of those ideas and initiatives as experiments and follow Thomas Edison's perspective: 'I haven't failed, I've found 10,000 ways that don't work.'
You'll rarely have complete information when running a business or making decisions, but indecision is paralyzing, especially to startups and small businesses. When you interview, ask candidates about projects in their prior jobs where they took big risks. How did that project originate? Was it self-driven or assigned?
Great employees listen first
Most people talk too much. The most effective employees (and leaders) are people who listen first and talk when they have something meaningful to add to the conversation. Such employees are effective because they don't need to hear themselves talk. They consider the facts, ask questions, and then share an opinion. Silence is golden.
One good way to measure a person's listening skills is to give them opportunities to ask questions.
But that invites them to talk – not to listen, you say.
True. Yet, by asking questions, you're exploring whether they take cues from your answers to ask follow-up questions. If they simply walk in and ask three pre-written questions, it's doubtful they care much about what you have to say – they're simply asking questions because most job candidates are expected to ask questions during an interview.
Pay attention to HOW they're asking the questions. Are they asking WHY questions or WHAT questions? A person who knows how to listen first generally asks WHY questions – why do you need something done, for example. People who lack good listening skills generally ask WHAT questions – what do you need done. Even though the questions seem similar, they're not. A person who understands the answer to the WHY question can be creative and might find a much better way to solve a problem. A person who asks WHAT questions will typically do what needs to be done, but since they won't know why you need it done, they'll have little room or reason to be creative.
Great employees know their limits
The most effective employees are experts in their key areas, but recognize when a project is over their head, and bring in others to help. They generously share credit with others to make sure that in the future, others would continue to lend a helping hand. This conveys great judgment and leadership. You don't want employees that take on projects they can't complete, waste months on those projects, and then leave or come to tell you that they are in over their head. You also don't want people to take 100% of the credit and dish out 100% of the blame. When you interview candidates, ask about especially difficult projects that required collaboration with others. Was the collaboration required or did the candidate bring in other people after the project started to fill in expertise gaps? How did the teams work together? How was credit (and blame) shared.
Don' be afraid to fire employees who aren't helping
Even when you hire someone you think is great, you'll occasionally find that you made a mistake. Maybe they don't fit your company's culture, can't learn as fast as you anticipated, or are just lazy. If you run a business and hire employees, you'll inevitably have to let some of them go.
Most business owners are uncomfortable when they must fire an employee. But you do yourself and your team a disservice if you don't act quickly when you realize you've made a mistake. If you have to fire an employee, follow these five best practices:
Act quickly when you need to fire an employee
You do yourself and the person you need to let go a disservice if you don't act quickly.
You don't want a warm body in a seat because that person isn't going to be the x-factor in your business. If they can't do the work for which you hired them, let them go and find someone better or find another way to solve the problem.
Be transparent when you fire an employee
Remember that the way you let people go impacts the rest of the team - they're looking to see how you terminate relationships and the empathy and compassion with which you do it.
Be compassionate when you fire an employee
People are upset when you let them go (and sometimes surprised). Be human and briefly explain why you're letting them go. You don't need to give long speeches. You can simply say: 'I have some bad news for you today - we're going to let you go, effective immediately' and follow that with a brief explanation.
Don't send a mixed message when you let someone go
It's tempting to praise a person while letting them go. Don't. You're letting them go for a reason and this is not the time to have a long conversation about the reasons you like that person and their work.
Guides on How to Start a Business In Different Industries
Need a custom business name or logo?
Tell us what you need
Choose from 30+ categories, complete a project brief, and pick a package that fits your budget.
Creatives submit designs
Collaborate with dozens of creatives, give feedback and score, and get revised custom designs.
Choose your favorite
Work with the winner to finalize your favorite design and get print/web-ready files and full IP rights.

Crowdspring is an online design platform linking businesses like yours with over 220,000 design and naming experts. Instead of investing over $10,000 with a branding agency - or paying an unknown freelancer for a single design you hope you like - crowdspring delivers dozens of custom designs to choose from for every project. With over 12 years of experience, we're the reliable, affordable solution for small business.
Get a unique logo your customers love.
Learn more
100% Guaranteed
Frequently Asked Questions on Starting a Business
Loved by over 60,000 businesses and agencies around the world
crowdspring is rated 4.9/5 from 4,197 customer reviews.
"I had over 100 entries that were creative, unique, and specific to my design ideas. I would absolutely recommend crowdspring to any professional who doesn't have an in-office creative team."

"This was my first time using crowdspring and it was a fantastic experience."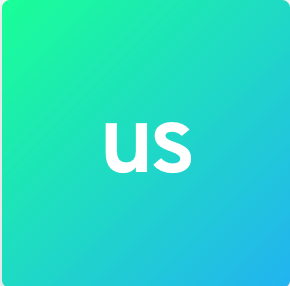 "I felt I was leaping into the unknown, since there are a few crowd-sourcing options out there, but I was pleasantly surprised by the engagement of the creative community and the quality of the designs. The crowdspring experience was very positive, and I would certainly use the service again." "Crowdspring's army of creatives generated thousands of ideas for naming our company. Now, Zello is the most popular walkie-talkie app with more than 100 million registered users."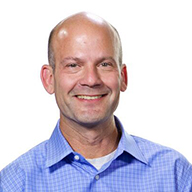 "I've had great success with crowdspring, using the website to both redesign an existing website and to create a website from scratch. Both projects produced a large number of high quality design options."

"This is our second time using crowdspring and would use it again and will continue to recommend it to people."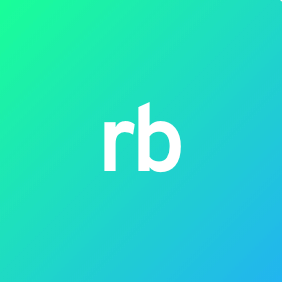 "I love everything about crowdspring. The network of creatives is vast and provides great diversity in the results."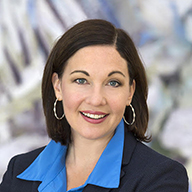 "I started with a small budget and some boring content, and within a short time, I had some amazing designs to choose from. The hardest part was choosing one."

Popular Articles About Small Business
Real people, real support.

Need help deciding?
We're happy only when you are.
Our support team is always ready to help you with a free, no obligation design consultation.