Find Business Partners

The right business partner can be the difference between your business failing or succeeding beyond your wildest dreams.

Here's what you need to know about finding a great business partner for your new business.
What is a business partner?
A business partner is a partner in a business formed by two or more individuals to carry on a business as co-owners or partners. Typically, the partners in a business invest in the business and each has a share in the profits and loss of the business.
What are the types of partners in a partnership?
Partners in a business can include individuals, groups of individuals, companies, and corporations. General partners participate in managing the partnership and have liability for the partnership debts and obligations. Limited partners invest but do not manage the partership.
Partners can be paid employees, but can also have a share in the ownership of a business but not work for the business.
Finally, a business might have different levels of partners. For example, there might be junior or senior partners, which is often the case in professional services partnerships like law firms and accounting firms.
How do you form a partnership in a business?
To form a partnership, you just need to register the partnership in the state where it is going to do business, and create the partnership operating agreement, which defines what each partner is responsible for, the different types of partners, how the partners will be paid, and how to handle changes in the partnership. Take a look at the section of this guide on business structures to learn more about different business structures, including partnerships.
Why are there different types of partners?
Some people may want a different role in the partnership. For example, some want to contribute more money while others may not want to contribute any money but want to work in the business and earn a salary. Some partners are willing to take on more responsibility and liability, while others want less responsibility and liability.
Don't confuse types of partners and types of partnerships
Don't confuse different types of partners within a partnership with the types of partnerships (general partnerships, limited partnerships, and limited liability partnerships). A general partnership may have only general partners, while a limited partnership may have general partners and limited partners. A limited liability partnership has no general partners. And, all partners in a limited liability partnership (LLP) have limited liability.
Grow your business with beautiful design.
Learn more
100% Guaranteed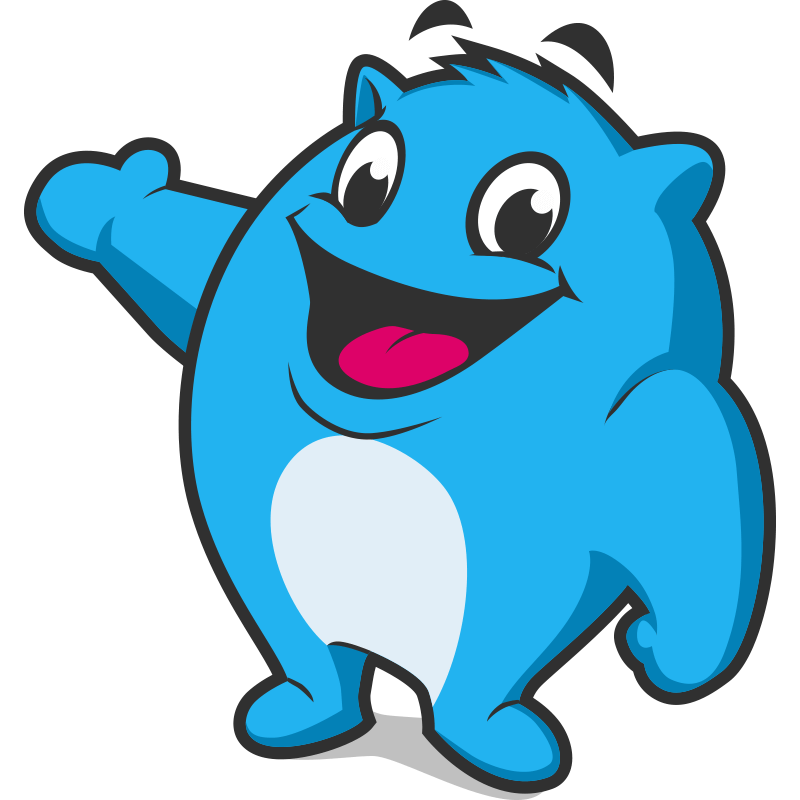 How can you find the right partner for your business?
The best partners are often people you knew before you started your new business and formed a partnership. Great business partners almost always have had a prior history of working effectively and productively with each other.
If you think you've found a great potential partner but you don't have that kind of history, then find ways to test working together by trying a few smaller project. You don't want the first time you have to work through a disagreement to be at a crucial point in the early stage of your business.
The best partners also agree on vision. When partners work against each other, the business suffers and fails.
Strong partners also take the time early to talk candidly about money. It's very tempting to skip the tough conversations when you starta. new business. Both of you are excited about the idea and are busy with all of the details. Some founders just decide to split equity equally.
But this can lead to problems. In fact, conflict among partners is one of the biggest reasons many businesses fail.
Good partners know who the real leader is. You can't lead a company by committee and expect success. Every great company has a visionary leader and someone else great at operations and execution. But, partners much recognize and accept that when they disagree about something, one founder has the right to make the final decision.
Great partners also understand how committed the other partner(s) are to the business. Be clear on how much time you can devote to the business and how your other committments (an outside job, family, travel, health, etc.) will impact your contributions.
The best partners also have compatible skills. A technology company with only engineers will likely fail. One with only visionaries will fail too because it won't be able to build anything. Having partners with complementary but different skills offers unusual benefits and leverage.
Great partners also have compatible leadership styles and personalities. If you work at different times of day, at different paces, and rarely talk, it's hard to understand the benefits of partnering. So, while you don't want partners with exact leadership styles and personalities, you want people who are compatible.
Finally, great partners are comfortable talking about what will happen if the partnership fails. Few companies last forever. Whether you sell your business or go out of business, you need to decide how you'll collaboratively deal with those situations.
Where can you find the right partner for your business?
Start by evaluating your co-workers at your current or past jobs. It helps to choose a partner with whom you have working experience. That's because you already know how that person works, what motivates them, and whether they're reliable.
Many people go into business with a friend. Experts often advise against this because a business partnership can quickly destroy even the strongest friendship. That's because startups are hard.
You can also take advantage of networking at in-person and online events. If you meet people at such events, find a few small projects to work on together before you decide to partner with them on a new business.
Many people partner with a family member, like a sibling or cousin. This can sometimes lead to lots of friction within the family if and when the business fails.
Finally, you can attend a business course or conference and look for people who can complement your skills and personality.
How can your work well with your business partner?
Here are 10 strategies that will help you to work well with your business parter.
First, listen to your partner. Emotional and social intelligence are key when building and maintaining this all-important relationship and it is the responsibility of each partner to watch for the cues and read the signs when working together.
Second, don't compete with one another in the business. You are in this together and the urge to compete with your partner can be greatly damaging to the relationship and to your business. This is very difficult for many of us – entrepreneurs tend to be A-types, hell-bent on winning, winning, winning, and the urge to compete even with those closest to you is probably your second nature. Fight it.
Third, don't argue in front of the team. What you say and do has a profound impact on your team, on the culture you're working hard to build, and on your company's workplace atmosphere. It is only natural that you will have disputes with your partner and inevitable that conflict will arise, but when it does, take it outside and spare the team the stress that your argument creates. Remember, the team is watching everything you do, so always be a leader by example and set the atmosphere for the rest of the company.
Fourth, share the load. The sheer volume of work involved in starting and running a company can be overwhelming. The key is to share the load with your partner in order that everything gets done. Each of you has inherent strengths and weaknesses and these are a good place to start when dividing up the work. If one has an aptitude with analytics and business intelligence, let her handle that; if the other is great at negotiating with vendors, then she should be the one who does that.
This is not to say that you shouldn't work outside of your comfort zones, and chances are your partner is a great one to teach you the ropes with a new skill you're looking to learn.
Fifth, trust that your partner knows what she's doing. As in any relationship, trust is probably the biggest driver of success and you need to work hard to build this with your partner.
Sixth, spend time together. In the office it can be difficult to get any kind of quality time for just the two of you to talk, to relax, to share with each other how things are going. This may sound a lot like date-night with your spouse, and actually that's because it is. Just as in a personal relationship, time alone together is critical to communication and understanding. Take time away from the workplace to share information, get on the same page, and develop and maintain the shared vision that brought you together in the first place.
Seventh, don't be bossy. Your partner is your equal – you are not the boss of him, nor is he the boss of you (but see a few sections above about having one final decision-maker). Your attitude and actions with one another should reflect this, and this mutual respect and deference should color the relationship. When one partner puts themselves 'above' the other, or behaves in a manner that makes the other feel subordinate, even if this is not intentional, it can become a recipe for trouble. Always keep in mind that your partner is just that – your partner; they are not someone who works for you and your deeds should reflect that fact.
Eighth, don't be grabby. Workplaces have a rhythm and sharing is an important part of that rhythm. It is always vital to let others take the lead on projects large or small. As a competitive person and a leader we often have a tendency to just 'do it myself' rather than letting a partner give it a shot. Fight your instinct to grab a project, and instead share the work and let your partner give it a try.
Ninth, ask, don't assume. The corollary to number 8 is that sometimes, when discussing a project or task, you should just ask your partner, 'Shall I do this, or would you like to?' You'll be surprised how often they would just as soon lead the effort and you will be equally happy to not have to do the extra work.
Finally, share the glory and the blame. Not only does your partner and the rest of the team probably deserve it, but it feels so good to let everyone bask in the adoration that comes with success. Of course the same goes for things that do not work out so well – when the inevitable flop happens, take your share of the blame, whether you have it coming or not. Your partner and your team will appreciate that you put yourself forward when they most needed your support.
Guides on How to Start a Business In Different Industries
Need a custom business name or logo?
Tell us what you need
Choose from 30+ categories, complete a project brief, and pick a package that fits your budget.
Creatives submit designs
Collaborate with dozens of creatives, give feedback and score, and get revised custom designs.
Choose your favorite
Work with the winner to finalize your favorite design and get print/web-ready files and full IP rights.

Crowdspring is an online design platform linking businesses like yours with over 220,000 design and naming experts. Instead of investing over $10,000 with a branding agency - or paying an unknown freelancer for a single design you hope you like - crowdspring delivers dozens of custom designs to choose from for every project. With over 12 years of experience, we're the reliable, affordable solution for small business.
Get a unique logo your customers love.
Learn more
100% Guaranteed
Frequently Asked Questions on Starting a Business
Loved by over 60,000 businesses and agencies around the world
crowdspring is rated 4.9/5 from 4,010 customer reviews.
"I had over 100 entries that were creative, unique, and specific to my design ideas. I would absolutely recommend crowdspring to any professional who doesn't have an in-office creative team."

"This was my first time using crowdspring and it was a fantastic experience."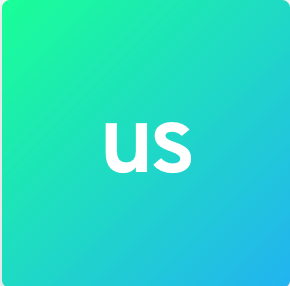 "I felt I was leaping into the unknown, since there are a few crowd-sourcing options out there, but I was pleasantly surprised by the engagement of the creative community and the quality of the designs. The crowdspring experience was very positive, and I would certainly use the service again." "Crowdspring's army of creatives generated thousands of ideas for naming our company. Now, Zello is the most popular walkie-talkie app with more than 100 million registered users."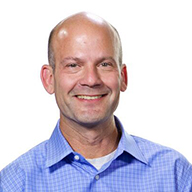 "I've had great success with crowdspring, using the website to both redesign an existing website and to create a website from scratch. Both projects produced a large number of high quality design options."

"This is our second time using crowdspring and would use it again and will continue to recommend it to people."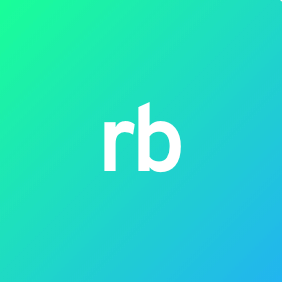 "I love everything about crowdspring. The network of creatives is vast and provides great diversity in the results."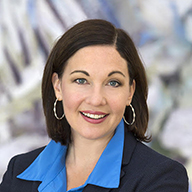 "I started with a small budget and some boring content, and within a short time, I had some amazing designs to choose from. The hardest part was choosing one."

Popular Articles About Small Business
Real people, real support.

Need help deciding?
We're happy only when you are.
Our support team is always ready to help you with a free, no obligation design consultation.