Bookkeeping and Accounting

In order to keep track of your finances, you'll need to set up a bookkeeping and accounting system. This is important so that you understand your business's cash flow and will also be important for tax-filing purposes.

Here's what you need to know about accounting and bookkeeping for your new business.
Why are accounting and bookkeeping important to your business?
The basics are pretty simple: you need to pay vendors, bill customers, make deposits, and pay your taxes. Beyond that it starts to get complex, pretty quickly.
The best way for small business owners and startup entrepreneurs to deal with that complexity is through careful planning, detailed documentation, and careful organization. The worst thing a business owner can do is to let those bills and invoices, pile up which can not only make things crazy difficult when tax time comes around, but can also serve to kill your cash flow and, ultimately, your ability to stay on business.
Accounting helps you plan for growth. If you don't understand your financial information, you won' know how to set proper goals.
Accounting will also help you to secure a business loan. Every lender, including every bank, will ask for up-to-date financial statements and statements dating back at least three years. And you'll need to provide at least a one-year cash flow projection. You won't be able to deliver any of these unless you have an accounting system in place.
With the right people in place and the right tools at hand, bookkeeping and accounting tasks can become relatively simple and the commitment of your time surprisingly minimal.
What is business accounting?
Business accounting is how your business records, organizes, interprets, and presents its financial information. Accountants analyze the financial condition of a business to help the business owner make better decisions.
How does business accounting differ from bookkeeping?
Bookkeeping is the recording, organization, storage, and retrieval of financial information related to your business.
Accounting and bookkeeping do overlap in many ways. The main difference between the two is that bookkeeping is how you record and categorize financial information, whereas accounting puts the information to use through analysis, strategy, and tax planning.
Start by hiring a bookkeeper
A great bookkeeper is not the same as an accountant. Many businesses owners hire a bookkeeper with some simple goals in mind: keep me organized, get my bills paid, and get me prepared for the work that will be handed to the accountant.
Typically, bookkeepers are less expensive than CPAs (certified public accountants) and can be trusted to record and organize your day-to-day business transactions, keep your bank accounts balanced, produce simple reports, and assist with keeping your financial records in order.
Many small businesses will use an outside bookkeeper, paid hourly, who is in the office on a regular basis to handle all entries, pay all the bills, and manage invoicing and receivables. Having help with this aspect of managing a small company can be indispensable, and the time it can free for a busy owner, invaluable.
A bookkeeper can help you organize your financial information
Any business from the smallest of hot dog stands to the largest of public companies creates data. Sales data, inventory data, employee data, customer data. The list is endless. And like any kind of data, if data is not organized and accessible it is completely useless.
With accounting data, this is doubly-true and the speed at which a small business can fall behind can be breathtaking. Even a few weeks of unrecorded sales transactions, or a month of un-mailed invoices can quickly swamp a small business, destroy cash flow, and put it out of business faster than you can spell IRS.
A good bookkeeper can help you set up a filing system, keep bills organized and paid on time, be sure customer invoices go out promptly, and put systems in place that will force you to do these things in a disciplined and methodical way.
What are financial statements and how many types are there?
Financial statements are written reports that summarize how your business is doing financially.
There are three main types of financial statements: the balance sheet, income statement, and cash flow statement. Together, these three types of financial statements tell you where your business's money is and how it got there.
Accounting software can easily generate these financial statements, and you can ask a bookkeeper to do it for you if they're maintaining the books for your company.
Review your accounting processes annually and make adjustments
Do not under-estimate the importance of a periodic review of your bookkeeping, accounting and tax strategies. It is at your own peril that you neglect to take a hard look at the systems you have in place and the people managing those systems.
Are you doing your accounting in the most productive and cost-effective way? Does your CPA have the right level of industry knowledge to advise? Does your tax-preparer have the skills and expertise to keep you (and your investors) on the right side of the law? And finally (the big one), can you fins ways to reduce your expenses while maintaining high-quality controls?
Take the time to reconsider your overall accounting strategy and find ways to strengthen and improve it.
Pick the right software to maintain your financial data
A small business owner or manager needs to choose the right accounting software. This is often driven by your choice of accountant: if your CPA uses Quickbooks, it's a reasonable bet that you will, too. But not all accountants use QB and there is no rule that says you need to use it.
In fact, the trend is away from installed accounting packages and towards cloud-based solutions for small business bookkeeping and accounting. So, while Quickbooks had myriad features and some very powerful tools and is, in many ways, the industry standard, some of the online options also provide robust tools and feature sets and offer the convenience and economy of cloud-based software. Two of the leaders in subscription-based small business accounting packages are Wave Accounting, Xero, and Freshbooks. These services offer accounting, invoicing, and project management tools as well as standard reporting and tax-preparation features.
How to find a good accountant
Large companies have large accounting departments, and will often have a CFO (Chief Financial Officer), a controller (aka 'comptroller'), accountants, and bookkeepers on staff to handle the flow of financial data and oversee the quality of reporting.
Often, these companies will engage an outside tax accountant who specializes in the arcane details of the IRS as well as state departments of revenue or taxation.
Small businesses are more likely to hire an outside accountant who is versed in managing books, creating reporting systems, and preparing corporate taxes. Smaller accounting firms tend to be populated with these jack-of-all-trades type accountants and will meet the needs of most small businesses.
High-growth startups and mid-size companies will also often outsource accounting, but will usually have at least two accountants on the team, a generalist as well as a tax specialist.
A good accountant will not just keep your books in order and your business on the right side of the tax code, but can and should also act as a trusted advisor, someone who can answer your questions, assist with your business strategy, and help you grow and develop your company over time.
Where to find this person? Ask business associates, friends, or even your attorney. Referrals are the best way to find the right match and to enter the relationship with some certainty and a reasonable level of trust.
Grow your business with beautiful design.
Learn more
100% Guaranteed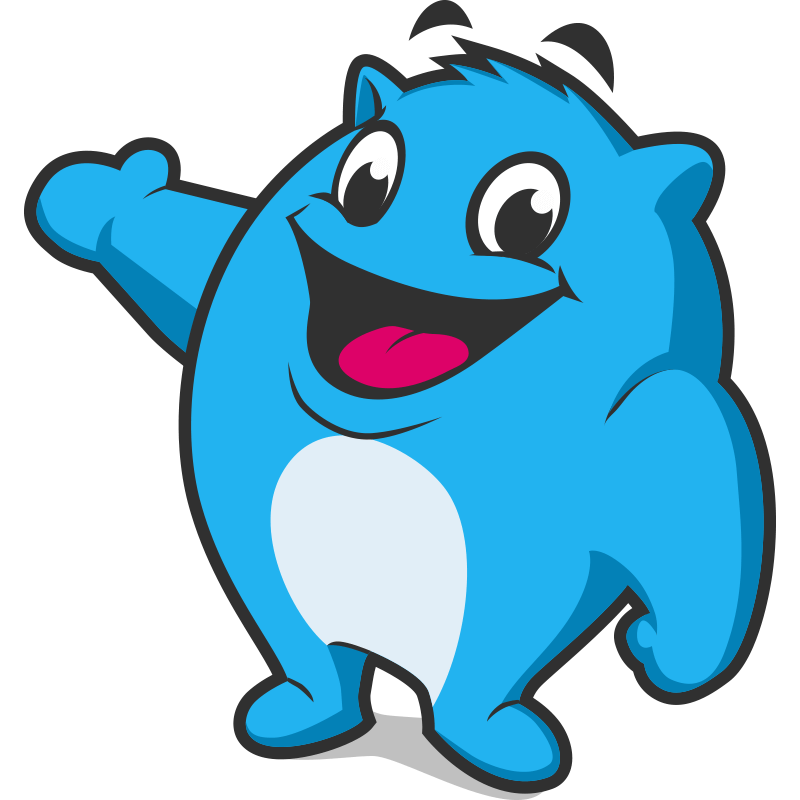 Guides on How to Start a Business In Different Industries
Need a custom business name or logo?
Tell us what you need
Choose from 30+ categories, complete a project brief, and pick a package that fits your budget.
Creatives submit designs
Collaborate with dozens of creatives, give feedback and score, and get revised custom designs.
Choose your favorite
Work with the winner to finalize your favorite design and get print/web-ready files and full IP rights.

Crowdspring is an online design platform linking businesses like yours with over 220,000 design and naming experts. Instead of investing over $10,000 with a branding agency - or paying an unknown freelancer for a single design you hope you like - crowdspring delivers dozens of custom designs to choose from for every project. With over 12 years of experience, we're the reliable, affordable solution for small business.
Get a unique logo your customers love.
Learn more
100% Guaranteed
Frequently Asked Questions on Starting a Business
Loved by over 60,000 businesses and agencies around the world
crowdspring is rated 4.9/5 from 4,033 customer reviews.
"I had over 100 entries that were creative, unique, and specific to my design ideas. I would absolutely recommend crowdspring to any professional who doesn't have an in-office creative team."

"This was my first time using crowdspring and it was a fantastic experience."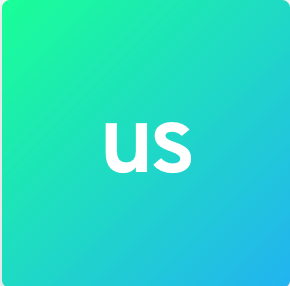 "I felt I was leaping into the unknown, since there are a few crowd-sourcing options out there, but I was pleasantly surprised by the engagement of the creative community and the quality of the designs. The crowdspring experience was very positive, and I would certainly use the service again." "Crowdspring's army of creatives generated thousands of ideas for naming our company. Now, Zello is the most popular walkie-talkie app with more than 100 million registered users."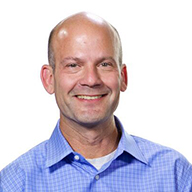 "I've had great success with crowdspring, using the website to both redesign an existing website and to create a website from scratch. Both projects produced a large number of high quality design options."

"This is our second time using crowdspring and would use it again and will continue to recommend it to people."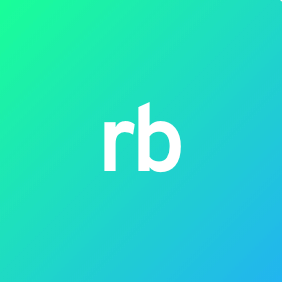 "I love everything about crowdspring. The network of creatives is vast and provides great diversity in the results."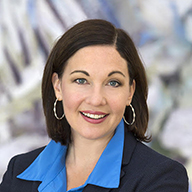 "I started with a small budget and some boring content, and within a short time, I had some amazing designs to choose from. The hardest part was choosing one."

Popular Articles About Small Business
Real people, real support.

Need help deciding?
We're happy only when you are.
Our support team is always ready to help you with a free, no obligation design consultation.