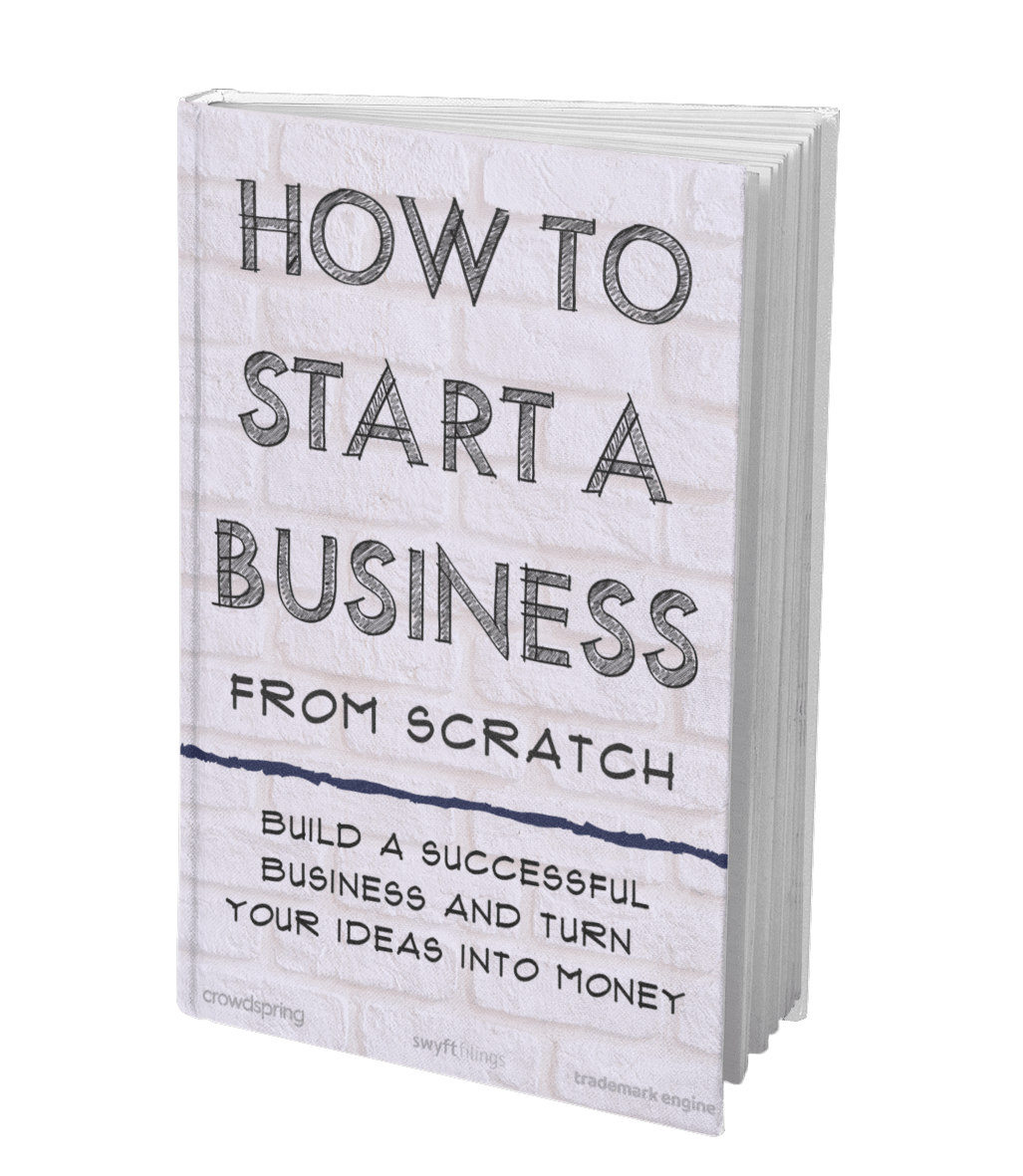 How to Start a Business from Scratch
Build a Successful Business and Turn Your Ideas Into Money
Get a competitive advantage...
Starting a business can seem overwhelming. But, we can help. Crowdspring teamed up with Swyft Filings and Trademark Engine to bring you actionable advice, based on our collective many decades in business, on how to launch your own business.
Together our companies have helped well over 400,000 businesses launch and grow. So, we pooled our expertise in branding, design, trademarks, business law, marketing and so much more to create a detailed guide to set your business on the right path from day one.
From developing your business idea all the way through getting your first customers, we cover the most important information you'll need to get an edge on your competitors.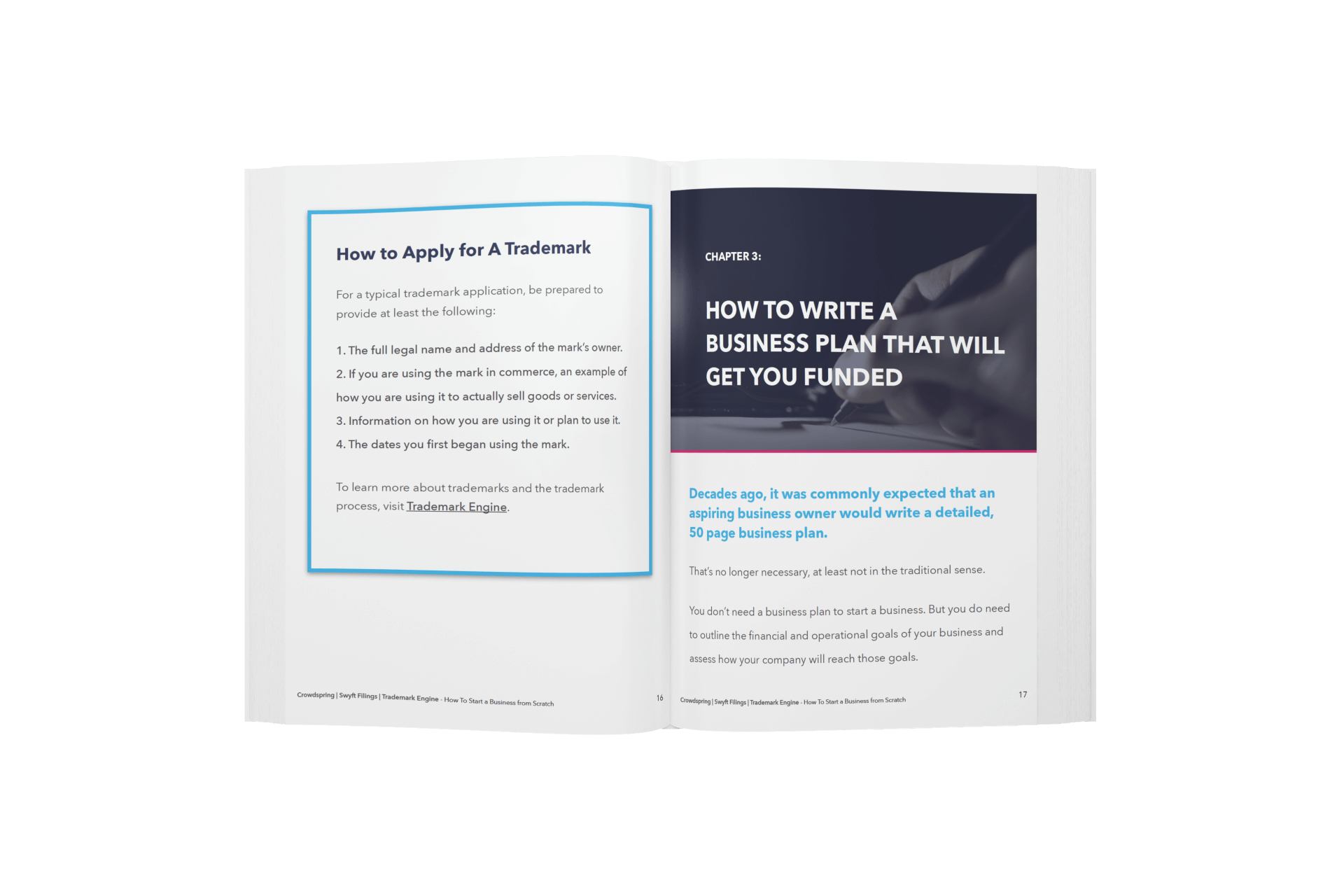 How To Overcome Your Fear of Failure
How To Find, Evaluate, and Protect Your Great Business Idea
How To Write a Business Plan That Will Get You Funded
How To Properly Set Up Your Business
How To Create a Strong Brand Identity
How To Build a Strong Service-Based Business
How To Build and Grow an Online Business
How To Build and Grow a Retail Business
How To Create a Strong Online Presence For Your New Company
How To Raise Money And Finance Your New Business
How To Launch Your Business and Get Your First Customers
Plus, an exclusive discount!
And, to make launching your business more affordable, we're offering an exclusive discount to everyone who downloads the book. To help you develop an authentic, strong brand identity, crowdspring will give you $35 off a naming or design project of your choice plus our Advanced Promotion service for free ($134 total value)

Crowdspring is an online design platform linking businesses like yours with over 220,000 design and naming experts. Instead of investing over $10,000 with a branding agency - or paying an unknown freelancer for a single design you hope you like - crowdspring delivers dozens of custom designs to choose from for every project. With over 11 years of experience, we're the reliable, affordable solution for small business.
Know someone who wants to start a business? Share the ebook and discount.
Frequently Asked Questions
Real people, real support.

Need help deciding?
We're happy only when you are.
Our support team is always ready to help you with a free, no obligation design consultation.