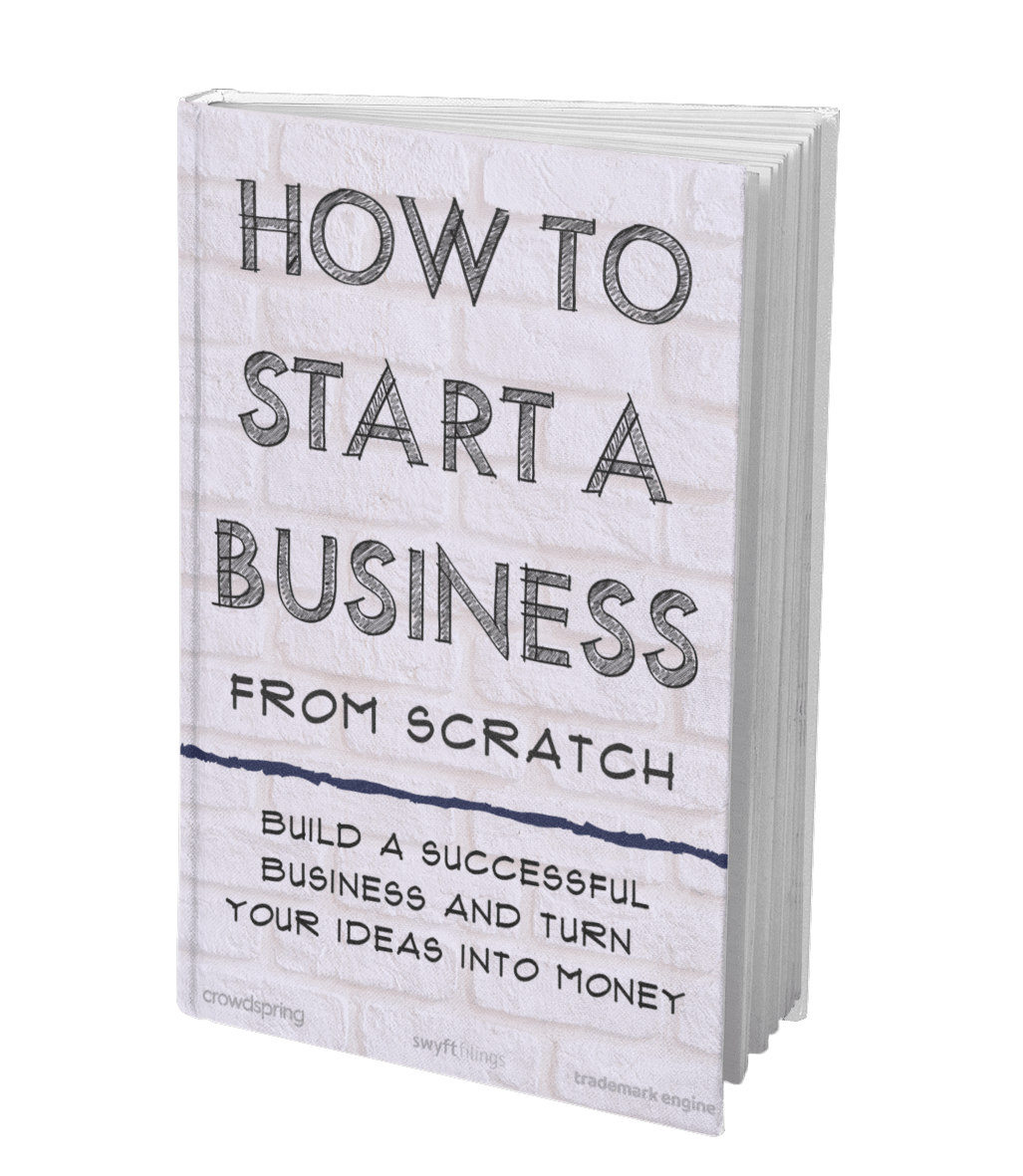 How to Start a Business from Scratch
Build a Successful Business and Turn Your Ideas Into Money
Get a competitive advantage...
Starting a business can seem overwhelming. But, we can help. Crowdspring teamed up with Swyft Filings and Trademark Engine to bring you actionable advice, based on our collective many decades in business, on how to launch your own business.
Together our companies have helped well over 400,000 businesses launch and grow. So, we pooled our expertise in branding, design, trademarks, business law, marketing and so much more to create a detailed guide to set your business on the right path from day one.
From developing your business idea all the way through getting your first customers, we cover the most important information you'll need to get an edge on your competitors.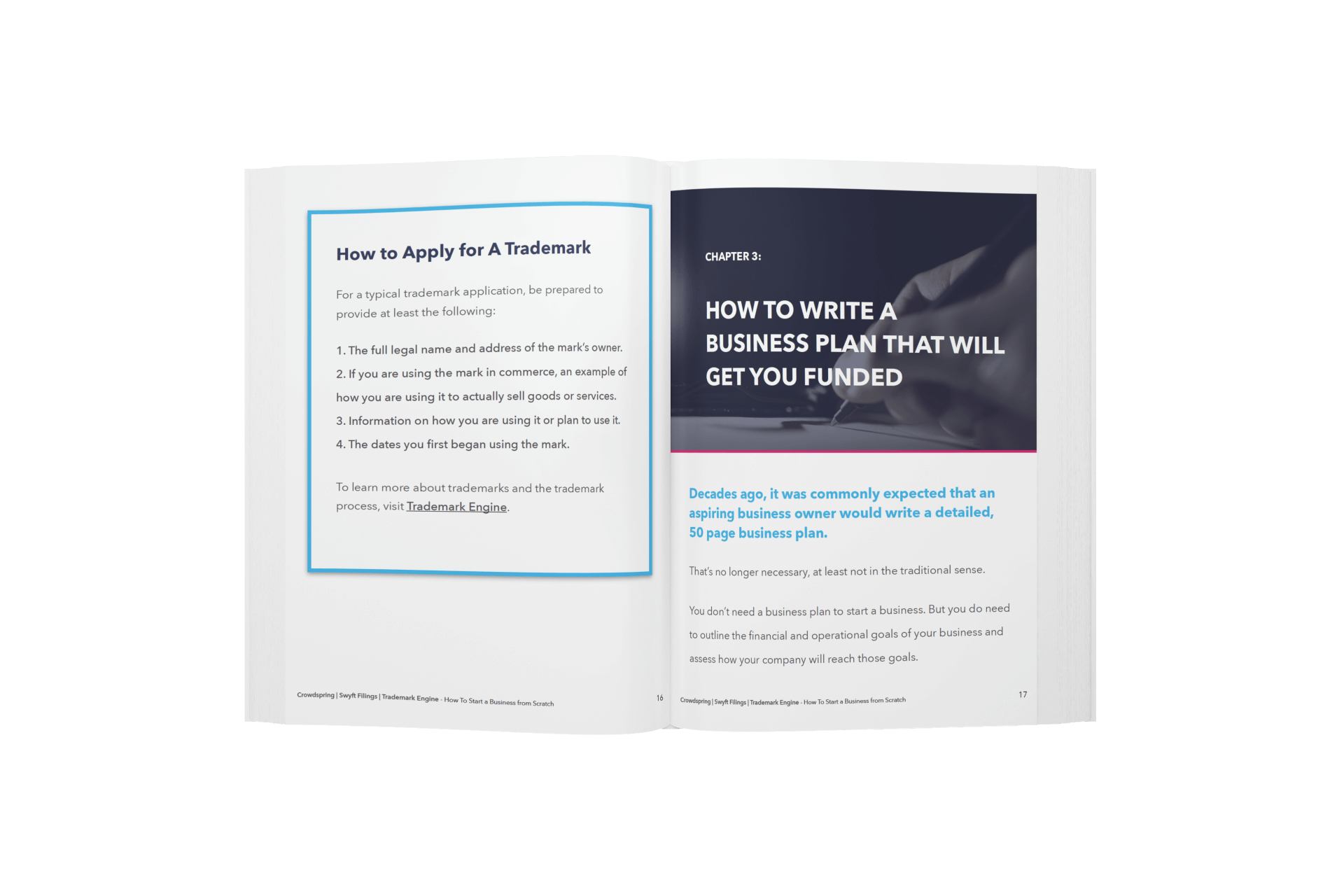 Frequently Asked Questions