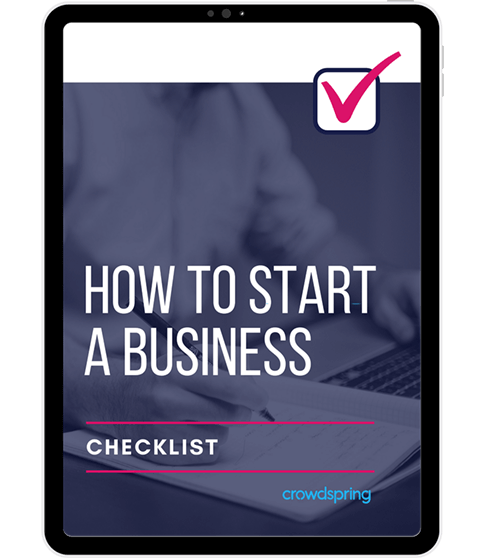 How to Start a Business Checklist
A free step-by-step checklist to take the mystery out of starting a business.
Starting a business doesn't have to be so hard.
Starting a new business is a lot of work. But, it's a whole lot easier when you have a map to follow.
Our 'How to Start a Business Checklist' is that map. This free resource will walk you through all of the most important steps in starting a new business - in the order that you should complete them.
The Checklist also includes links to additional supporting resources that will provide detail about the more complicated steps. So, you're never left without a guide.
Plus, an exclusive discount!
And, to make launching your business more affordable, we're offering an exclusive discount to everyone who gets the checklist. To help you develop an authentic, strong brand identity, crowdspring will give you $35 off a naming or design project of your choice plus our Advanced Promotion service for free ($134 total value).

Crowdspring has been helping new business owners develop their brands and grow their businesses with good design since 2008. Our online design platform links businesses and entrepreneurs like you with over 220,000 design and naming experts. Instead of investing over $10,000 with a branding agency - or paying an unknown freelancer for a single design you hope you like - crowdspring delivers dozens of custom designs or names to choose from. With over 11 years of experience, we're the reliable, affordable solution for small business.
Know someone who wants to start a business? Share this free checklist.
Frequently Asked Questions
Real people, real support.

Need help deciding?
We're happy only when you are.
Our support team is always ready to help you with a free, no obligation design consultation.