How Much Does a Logo Design Cost?

A logo is one of the most important parts of your brand's identity.

But how much should a logo design cost? And, how do you balance the price you pay versus quality?

We answer your most important questions in our comprehensive logo design pricing guide below. For pricing guides for other types of design, click the drop-down below.
Logo design costs vary widely and depend on how you intend to use the logo, your budget, and whether you need to create a unique identity for a business, or just need something quick for personal use.

Take a look at the following charts for industry averages for the cost of logo design.
How much does logo design cost?
Free logo design options
Best for personal use
| | | |
| --- | --- | --- |
| | free | $0 to $50 |
| Logo design options | do it yourself | automated logo maker |
| Quality and value | not professional, generic | not professional, generic |
| Who needs it? | personal use only | personal use only |
| | | |
Affordable logo design options (best value!)
Best for startups, growing companies, agencies, marketers
| | | |
| --- | --- | --- |
| | $300-$900 | $900-$2,500 |
| Logo design options | freelance designer or design contest | freelance designer or design contest |
| Quality and value | high quality, original | elite quality, original |
| Who needs it? | startups, growing businesses, marketers | businesses, agencies, marketers |
| | Best Value! | |
Grow your business with beautiful design.
Learn more
100% Guaranteed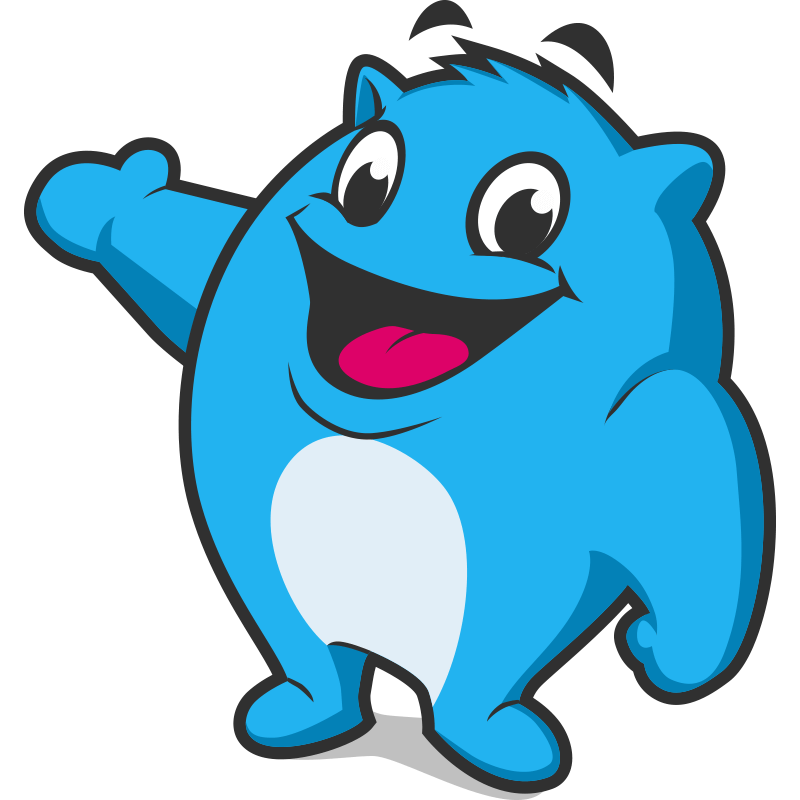 Expensive logo design options
Best for VC-financed startups and multinational companies
| | | |
| --- | --- | --- |
| | $2,500-$10,000 | $10,000-$50,000+ |
| Logo design options | small design agency | large design agency |
| Quality and value | high quality, original | elite quality, original |
| Who needs it? | VC-financed startups | multinational companies |
| | | |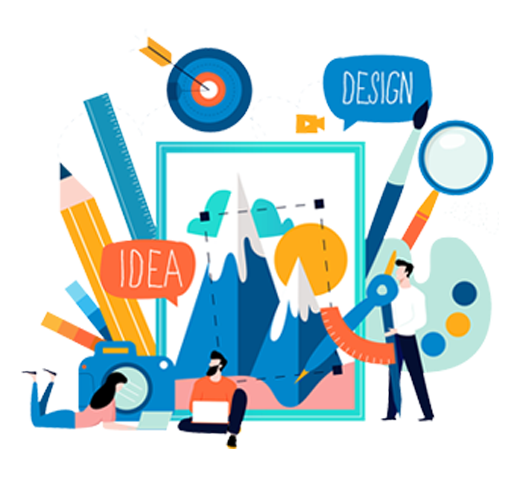 FREE BRAND IDENTITY GUIDE
Unlock the secret to faster business growth. Get the free guide now.
How can you determine if you're getting a good value for what you pay?
Your company's brand identity (everything visual about your brand) is one of your most valuable assets. And, consistent branding is the best way to build strong relationships with your customers. So, you should view your designs across all mediums as a long-term investment.
But, design companies and agencies typically charge thousands to tens of thousands of dollars for their services. And, you can easily find an amateur designer who will create a generic design from a template for only $5!
With such a wide price range, it can be tough to identify the sweet spot that will deliver you an awesome, custom logo design or other type of design, for a reasonable price.
Here are important elements that you should look for when you buy design services:


Free and cheap logo design options: $200 or less
Obviously, the most cost effective option is to create your own logo. By using free design apps or apps you already own, you can craft your own logo based on your vision.
But, not everyone has the talent, or time, to make a DIY logo. Plus, doing so would require you to know, or learn, a graphic design application such as Adobe Illustrator ($20.99/month) or Affinity Designer ($49.99).
Instead, some people who have no budget or a small budget use online, automated or AI-based logo makers. Logo makers charge anywhere from $0 to $50 to purchase your design. Some charge you a monthly fee, forever, to license and use that design. So, be careful!
When should you use an online logo maker to create a logo?
Never!
We're serious. You'll find many free or low cost automated options that can create a generic logo for you. These include logo makers, logo generators, logo creators, and logo design tools. But, online logo makers offer only generic, uninspiring, template designs that will make it impossible for your customers to fall in love with your unique company. There is nothing premium or professional about generic logo design.
Sure, you might be able to use a free logo maker and save a few dollars, but it will end up costing you much more when you struggle to build a strong brand.
Computers don't understand human emotion or psychology. Real logo designers understand how people think and how to create emotionally powerful brands.
The truth is that free logo design is never free.
Don't fall for statements that you can create a professionally designed free logo in seconds. This is not possible.
Look at the world's most successful companies. Not a single one used a generic logo maker to build their brand. That should tell you something...
You'll either pay for professional logo design up front with a small fee or suffer the inevitable consequences of bad design.
Logo makers and generic templates will not leave a lasting impression on your audience and will not give you a one-of-a-kind, professionally designed brand identity. Even if you can customize generic templates, you will get an uninspiring, non-professional, generic design.
Simply put: there's nothing unique, custom or brilliant about logos when you make a logo using a logo maker, pre-made logo templates, or when those logos are claimed to be created by an AI algorithm or computer from templates.
Affordable logo design options: $300 to $2,500 (best value!)
If you have a slightly bigger budget and need a high-quality professional logo design, freelance designers and design contests are your best option (both options are available on crowdspring). They also happen to deliver the best overall value.
Freelancer designers can invest their time to create custom, unique designs that will help you stand out from the competition. You can share your company values and your vision, and have a professional designer create a logo that reflects your unique brand.
Usually, freelance designer costs fall in the following ranges:


Offshore Designer: $150 – $250


Beginner Freelancer: $250 – $1,000


Experienced Freelancer: $1,000 – $5,000


Renowned Freelancer: $5,000 – $15,000
Similarly, design contests, like those you find on crowdspring, also incorporate a high-quality, professional, and personable process. Yet design contests go a step further, and allow dozens of designers to submit their own unique designs. At the end of the project, you pick the one you love best! And, importantly, you set your own price.
With design contests, not only do you get that superior quality (with the added benefit of many options) – you get excellent service and communication, all wrapped up into one price.
Typical prices you can expect from logo contests are:


About 60 designs: $300 – $500


About 90 designs: $500 – $900


About 20 elite designs: $900-$1,200


About 75 premium designs: $1,200+
A logo design contest is a perfect fit for individuals, new small businesses, startups, growing businesses, agencies, and marketers.
Expensive logo design options: $2,500 to $50,000
If you have a big budget, and are already a well established, multinational business, or want the 'complete branding package,' then brand agencies are your best option.
Branding agencies are equipped with talented teams of creative professionals. If using an agency for your project, they dedicate a team of creatives to design and plan your brand's logo and brand identity. They also create a consistent visual style across your platforms, completing the all-inclusive package deal.
But the price can be staggering and out of reach for most businesses. Depending on your needs, and your budget, the following ranges represent typical agency costs:


Local Agency: $2,500 – $3,500


Small Agency: $3,500 – $5,000


Mid-Sized Agency: $5,000 – $10,000


Large Agency: $10,000+
As you can see, brand agencies costs are significantly higher than other options. But, if you have the budget to invest heavily in your brand, this is a good option for you.
How to choose a logo designer or agency
Choosing a logo designer or agency can be a frustrating experience (it's the reason we created crowdspring in 2008).
Below, we share questions you should ask before picking a designer or agency.
Are the designs original, or based on stock art or templates?
Stock art and templates are all over the Internet. That's why so many amateur designers rely on them.
But stock art and templates are generic. If you use stock art or templates, your company's brand identity will look like thousands of other businesses. You'll simply confuse your customers and prospects. And, importantly, it's impossible to trademark logos featuring stock art or templates.
Beware of overused designs. They are popular with online logo generators and pop up frequently in stock art collections. These designs are neither original nor unique and will not help your business stand out from your competition. We do not allow such design on crowdspring.
Look for a designer, design company, or agency that provides truly original designs to help your company stand out from the competition.
This is one reason why crowdspring has a zero tolerance policy for the use of stock art, clip art or templates in logo design projects.
How does the designer or agency protect your IP?
Original designs belong to the person who creates those designs, until intellectual property rights for those designs are legally transferred to a new owner.
In our digital world, where everyone has easy access to millions of designs on the web, it's more important than ever to ensure that the designs you commission are original. Otherwise, you may find another business or designer knocking on your door with a cease-and-desist letter, requiring you to pay huge fines and forcing you to pay tens of thousands of dollars to rebrand.
That's one reason why crowdspring, from the day we launched in 2008, has included a free, custom legal agreement transferring the full intellectual property rights to any original design you buy on crowdspring, to you. And, it's also why crowdspring is trusted by tens of thousands of entrepreneurs, small businesses, brands, and agencies from over 100 countries.
Does the designer or agency offer reliable, timely customer support?
A great finished design is only part of the picture. How you get there is important, too.
Make sure the freelance designer, design company, or agency you choose has support staff available to help in case you run into an issue, your project changes direction or you just have a few questions.
The best designers, design companies, and agencies will offer support via phone, chat, and email 7 days a week to ensure you can get in touch when and how you need to.
More than 60,000 of the world's best entrepreneurs, businesses, agencies and non-profits love and trust crowdspring for professional logo design.
Your unique logo can look this good...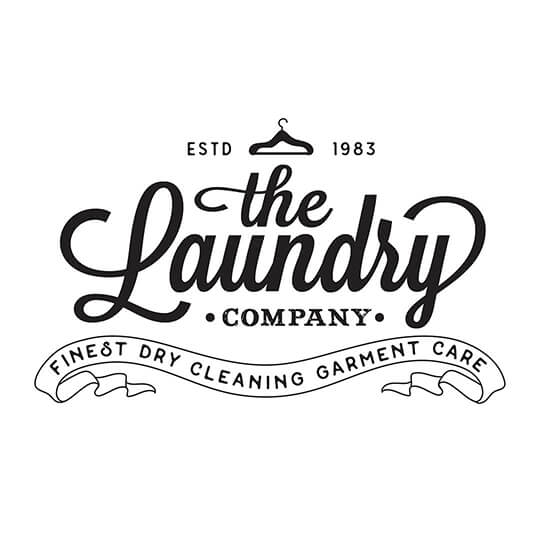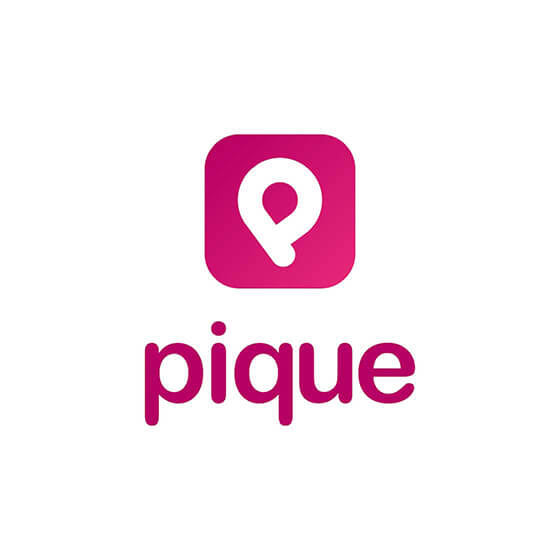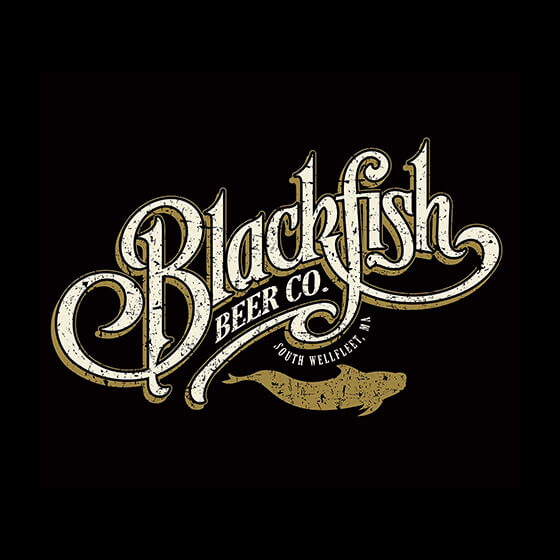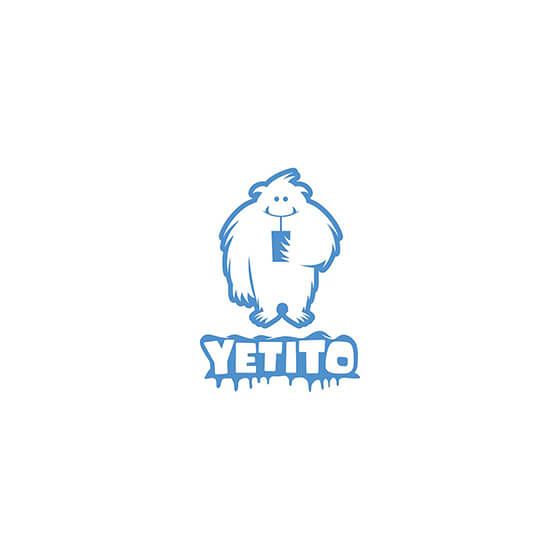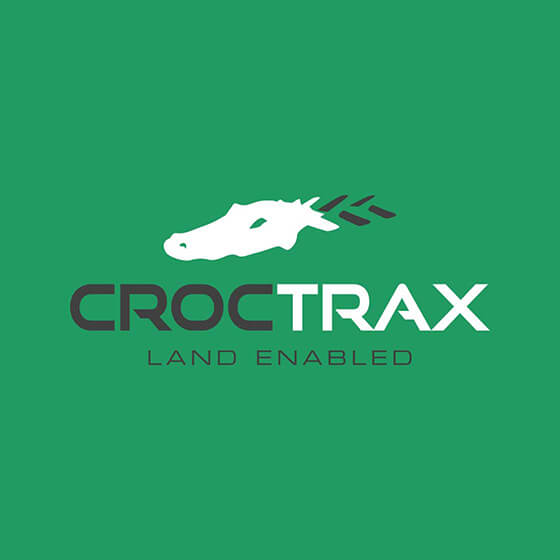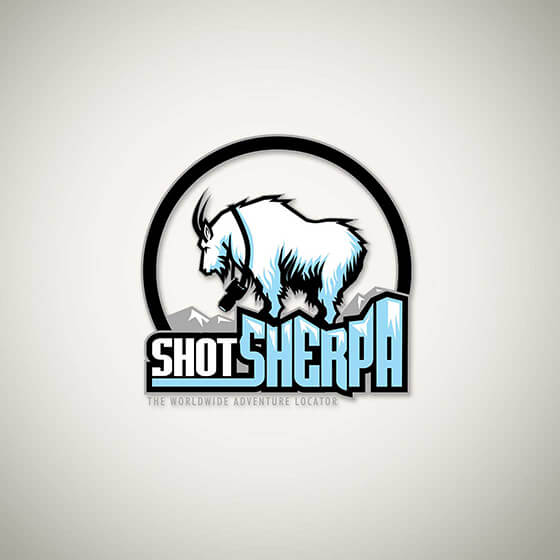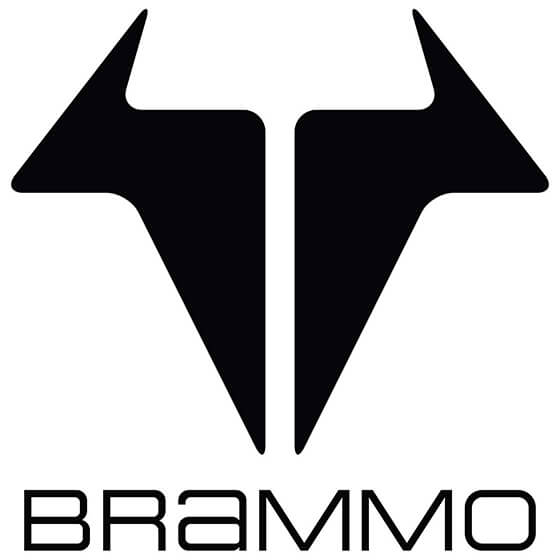 How many designers will work on my project?
A single designer can only excel in a limited number of unique design styles. And, the lower the price, the fewer design options you're likely to see.
If you're not 100% sure what you're looking for, it helps to see many options. And, a team of a dozen designers all providing varying artistic perspectives will ensure that you'll find a design that resonates with you.
In what formats can I expect the final design files, and how will they be sent?
Your designer should send you a range of file types so that you can flexibly use the design in the future.
The most commonly used file formats are PNG, SVG, EPS, and PDF. The designer should send you files in each of these formats in case you need a certain format for future use.
Each format has its benefits. Here's a quick summary:


For digital purposes – from presentations to image watermarks – use PNG files. You can also use PDF and other similar formats They have a clear background and are a small file size. However, they can lose quality when manipulating the size.


For printing on business cards, clothing, shipping containers, and more, use vector files. Preferably, vector files such as SVGs, EPS or AI are the best because they conserve quality regardless of size. There is no disadvantage to use a vector files, making them an essential file for you to have. Just remember you might need special software to view and change vector files.


When you later need to make changes to a design, use SVG, AI, or EPS files.
Will I be able to easily ask others for logo design feedback?
Choosing and refining the perfect logo design can be tricky. And, sometimes, we get so close to the process that it helps to have outside opinions.
Not all designers, design companies, or agencies make it easy to share the created designs and get useful feedback to guide you. Look for a designer, design company, or agency that offers easy-to-use tools, like focus groups or polls, to get easy feedback without creating a lot of friction for you and your friends, colleagues, and customers.
Does the designer or design firm offer a money-back guarantee?
Design is a speculative field. You never really know what the end result will be. And, if you've been present and engaged in the creative process and you're still not satisfied, sometimes it's best to walk away.
Look for a designer, design company, or agency that offers a 100% Money Back Guarantee that covers all costs and fees paid.
When should you avoid specific designers or agencies?
Here are some of the classic warning signs a designer or design company may not be worth your money:


They only ask basic questions like your business name and industry. A designer can't differentiate you from other businesses when they aren't asking questions specifically about your brand, the audience you want to reach, and the emotion you want your brand to convey.


The price they are charging is too cheap to believe. For designers, time is money. A low price equates to little time and effort invested. This is true even for overseas designers who have become accustomed to being paid US rates for their design services. The quality of a design and the final deliverable files you'll receive will both suffer if the price is too low. A unique, quality design evolves from a thoughtful and collaborative relationship with a designer - which will cost a bit more but is well worth the investment.


No satisfaction guarantee. It's a bad sign if the designer or design company doesn't stand behind their work with a complete money back guarantee based on your satisfaction. If the designer isn't confident enough in their work to offer a refund, why should you trust them with your brand's visual identity?
If just one of these classic warning signs are present, you might want to keep looking for another designer or design firm.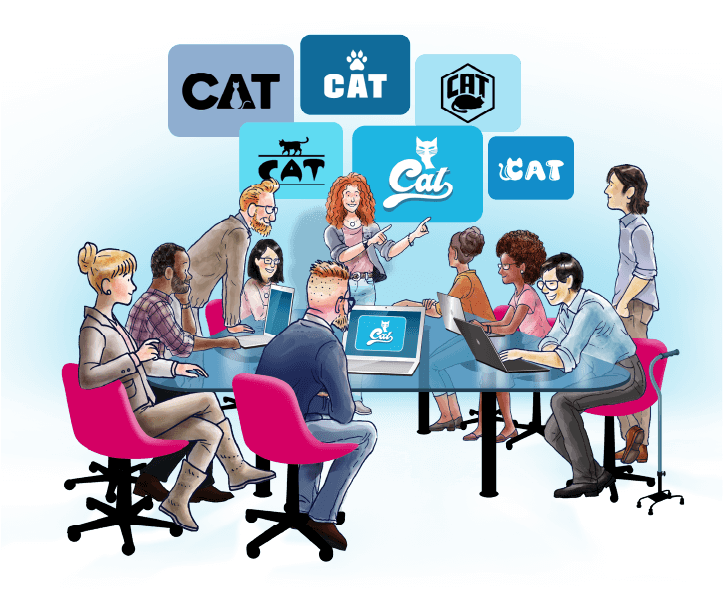 What you should know about logos
A logo is a graphic mark, emblem, or symbol that represents a company or organization.
When you set aside all the design trends and fads, at its core, a logo must:
Embody your brand
Be instantly recognizable
Be versatile
Be timeless
A good logo helps your company stand out from the competition
Every design choice in your logo should exist only to serve and strengthen the four items listed above.
Every day we see hundreds of logo designs. You see them on the shirts you wear, the food you buy, and virtually on any website.
Logos should make people feel a certain way, while conveying the brand message. For example, Twitter's logo consists of one image: a light blue silhouette of a bird. The simplicity of the logo draws attention to its underlying meaning – tweeting. How you use the product (tweeting in the app) is interlaced with the symbolism of the logo.
A good logo helps customers recognize your company.
The most important job of a logo is to help customers and customer prospects identify your company. That's why the best logos are simple and memorable. Logos should be uniquely designed for ready recognition.
Just think about how many logos you are able to recognize in your everyday life other than Twitter! Those logos serve as a reminder that Nike was the brand that made your shoes, or that Apple is the reason why you might be reading this on a Macbook.
Logos should draw attention to your company and its products and/or services. Logos don't only identify what your company does or stands for, but they also catch people's eyes. People remember great logos.
It's all about association. If people associate a specific symbol or font with your brand, then they will instantly recognize it wherever they are. But if you have a generic logo that looks like thousands of other businesses, people will not recognize your brand and won't remember it.
One of the best qualities of a logo, assuming you're not using generic templates, is that it can only be associated with your business.
It doesn't matter if a different company is similar to yours. What matters is that your logos are different.
As a result, you have an opportunity to make a unique first impression.
Often, a logo is one of the first defense barriers against competition. Besides your company's name, the logo is the first differentiator customers and prospects will notice. That's why it's important to avoid generic and cliche logos and instead invest in unique, brand specific logos.
A good logo conveys a thoughtful and meaningful message
The most common elements in a logo are images and symbols, aside from typography.
Whether i's a character like the silhouette in Nike's Jordan logo, or the glyph symbol in Target's logo, images and symbols are a powerful way to get your message across visually. This means that logos can be abstract, literal, or anything in between.
Some logos are geometric, and some are softer. Some use lines, dots, and swishes to decorate the logo typography while some stand alone. Imagery and symbolism provide lots of creative freedom in logo design. And the best part is – logo elements can be adapted to fit any style that makes sense for the company or organization. A good designer should be able to incorporate all of these elements into your logo.
Which colors and fonts should you choose for your logo design?
If you want a stunning business logo, you have to understand how colors and fonts work together to create the perfect logo. This is especially important in a wordmark, which is a distinct, text-only typographic treatment of the company name (examples: The FedEx, IBM and Microsoft logos are all wordmarks).
Color is a huge factor in your brand identity and can either help or hurt your company. That's because color has a deep and often subconscious effect on people's behavior. The right color can create a strong emotional reaction and connection to your brand. The wrong color can harm your company.
To learn more about how color impacts branding and logo design and to understand how a color-wheel can help you create a better company logo, read Small Business Branding: What Color Says About Your Business.
A font can make or break your logo. Here's a great guide to help marketers and business owners choose the right logo font - Find Your Type: A Guide To Choosing a Font for Your Business.
How you can hire professional logo designers
We know you have many choices to design a logo for your company or organization. The most common method is to hire a freelance designer, and you can work 1-to-1 with an expert logo designer on crowdspring.
There are other ways to get your company logo. For example, you can crowdsource your logo design by starting a logo design contest on crowdspring.
Nothing makes us happier than connecting people, businesses, agencies and nonprofits with talented logo designers.
We have a terrific community of logo designers, graphic designers, web designers, illustrators, product designers and namers. Over 220,000 talented creatives from 195 countries work on crowdspring.
When you post your custom logo design project on crowdspring, you'll get custom designs submitted by designers from all over the world. You won't have to waste your valuable time digging through bids and proposals. You'll pick your favorite from actual designs. In fact, clients have told us that choosing their favorite is the hardest part of the whole process!
When using crowdspring for logo design services, you can focus on getting the best result possible. We take care of everything else. With our award-winning customer service, hassle-free guarantee, customized legal agreements, strict intellectual property standards and fantastic project management tools, we know you'll be happy. And if you're happy, we're happy.
And if you prefer to work with a single designer, we've got you covered. Just like a traditional crowdspring project, in 1-to-1 projects, you decide how much your project will cost. The minimum price for a 1-to-1 project starts at $200 (which includes crowdspring's fee) and you can always increase the award.
Designers receive 100% of your award. Our fees cover the cost to host the project, our award-winning tools, escrow and payment, and custom contracts and non-disclosure agreements.
You and the designer you pick will be able to negotiate both the scope and the price for the project. When determining your award amount, please remember to price your project based on the scope of work. More labor-intensive projects deserve larger awards than very simple projects. You can set your own budget or you can ask the designer to provide a price quote based on the scope of work. It's your choice.
We like to have fun at crowdspring, but we take our business very seriously. Although the vast majority of the businesses we work with are smaller, we regularly work with the world's best Brands, including Amazon, LG, Random House, Starbucks, Barilla, Phillips and many more. We also regularly work with many of the world's best agencies - and tens thousands of entrepreneurs and startups from over 100 different countries.
We would love to help you!
To learn how to create a professional logo for your business or organization, read our expert tips on how to create a perfect logo.
Need a custom business name or logo?
Tell us what you need
Choose from 30+ categories, complete a project brief, and pick a package that fits your budget.
Creatives submit designs
Collaborate with dozens of creatives, give feedback and score, and get revised custom designs.
Choose your favorite
Work with the winner to finalize your favorite design and get print/web-ready files and full IP rights.

Crowdspring is an online design platform linking businesses like yours with over 220,000 design and naming experts. Instead of investing over $10,000 with a branding agency - or paying an unknown freelancer for a single design you hope you like - crowdspring delivers dozens of custom designs to choose from for every project. With over 12 years of experience, we're the reliable, affordable solution for small business.
Frequently Asked Questions about logo design
Loved by over 60,000 businesses and agencies around the world
crowdspring is rated 4.9/5 from 4,010 customer reviews.
"I had over 100 entries that were creative, unique, and specific to my design ideas. I would absolutely recommend crowdspring to any professional who doesn't have an in-office creative team."

"This was my first time using crowdspring and it was a fantastic experience."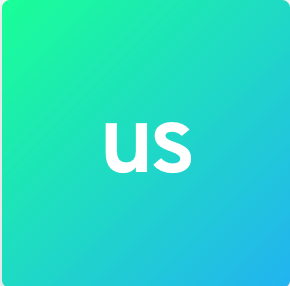 "I felt I was leaping into the unknown, since there are a few crowd-sourcing options out there, but I was pleasantly surprised by the engagement of the creative community and the quality of the designs. The crowdspring experience was very positive, and I would certainly use the service again." "Crowdspring's army of creatives generated thousands of ideas for naming our company. Now, Zello is the most popular walkie-talkie app with more than 100 million registered users."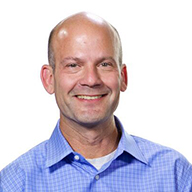 "I've had great success with crowdspring, using the website to both redesign an existing website and to create a website from scratch. Both projects produced a large number of high quality design options."

"This is our second time using crowdspring and would use it again and will continue to recommend it to people."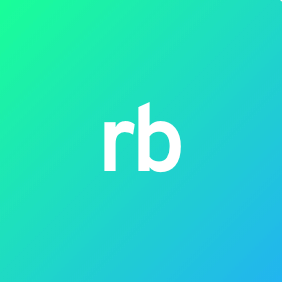 "I love everything about crowdspring. The network of creatives is vast and provides great diversity in the results."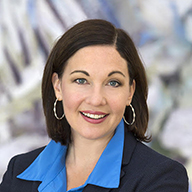 "I started with a small budget and some boring content, and within a short time, I had some amazing designs to choose from. The hardest part was choosing one."

Put your best brand forward.
Learn more
100% Guaranteed
Logo design ideas and inspiration
Real people, real support.

Need help deciding?
We're happy only when you are.
Our support team is always ready to help you with a free, no obligation design consultation.