Logo & Package Graphics Case Study
How Sanders Marvin used crowdspring to design the brand for Sanders and Sons Ice Cream.
With every project you'll get:
Dozens of designs
100% money back guarantee
Award winning customer service
Free legal contract protecting your intellectual property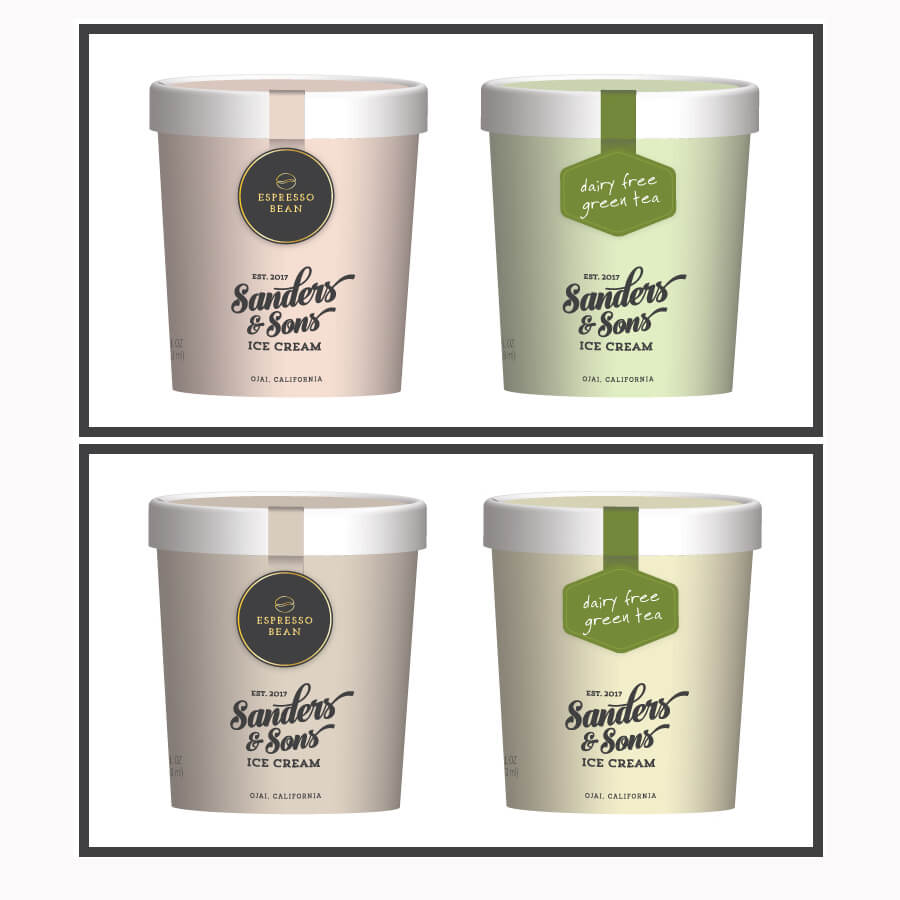 'Handmade ice cream delivered to your door.'
After 10 years in the wine industry and 15 years in Aerospace, Sanders wanted a premium logo and product packaging that would make a family ice cream business stand out in Santa Barbara, California.
Sanders didn't have a lot of ice cream experience.
'Over the past 25 years I have owned two businesses. 'I spent 10 years in the wine industry and then 15 years with an Aerospace and Defence contract company. I had used design firms to build the brands for thousands of dollars each time. I wanted to start a business which I could involve my 3 sons. When I got ready to start the branding a friend told me about crowdspring and their positive experience.'

Affordable Premium Results.
'I started with a logo and was blown away with the value. So many custom designs with designers that made updates based on my feedback. I still can't believe I only paid around $500 for this level of design.'
'When I needed a package design for the ice cream I knew other firms were charging thousands to create what I needed so I came back to crowdspring. The designer I ended up awarding had incredible knowledge about the packaging requirements for frozen desserts.'
'We needed a premium logo and package because I wasn't interested in a race to the bottom with prices. Our pints will sell for $10-11 each because we don't use extracts for flavoring. Our Raspberry Chocolate is only made with fresh raspberries and French Valrhona chocolate. That isn't cheap to make and we can't display it with a cheap logo or package.'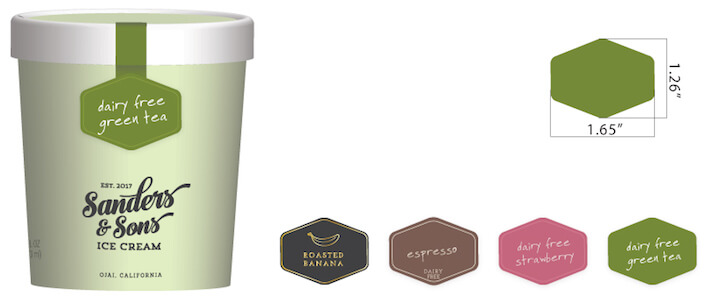 And in case you're wondering what an ice cream shop owner enjoys eating…
'My favorite ice cream from my selection is our raspberry chocolate. From anywhere else it's Ample Hills in Brooklyn, New York. They make a Salted Crack Caramel where they take saltines and candy them in butter and caramel and then drizzle milk chocolate over them and serve it in the ice cream. It's really good.'
Design can only be as good as the specs provided.
Providing colorful direction definitely doesn't come naturally. But I learned when I created my first design for my wine business years ago that if you want good design you have to provide good direction. The designers on crowdspring are incredibly talented but they are not mind readers. It's up to the business to provide feedback about competitors whose design styles you like, design styles to avoid and the feeling you want the design to evoke. And then trust crowdspring to provide some awesome designs.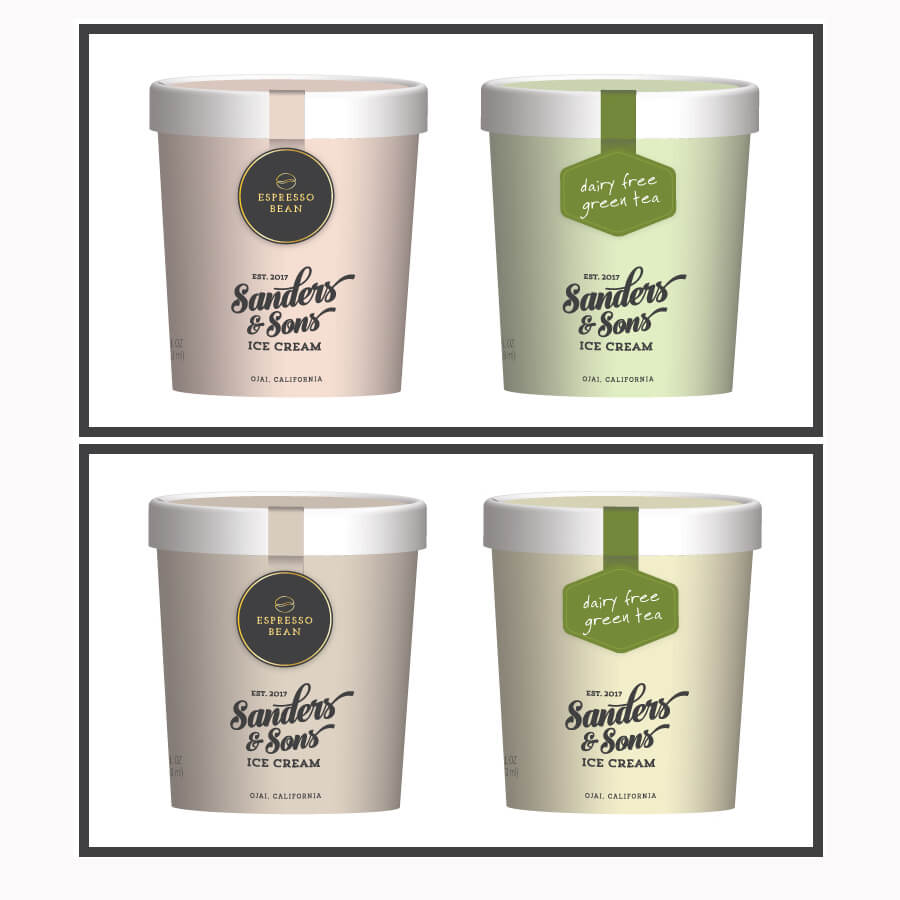 We've been featured in...






Great Design Improves Business.
Get Started
100% Guaranteed
Design Done Better.
High quality design at the right price.
Real people, real support.

Need help deciding?
We're happy only when you are.
Our support team is always ready to help you with a free, no obligation design consultation.