Logo & Package Graphics Case Study
How Sanders Marvin used crowdspring to design the brand for Sanders and Sons Ice Cream.
With every project you'll get:
Dozens of designs
100% money back guarantee
Award winning customer service
Free legal contract protecting your intellectual property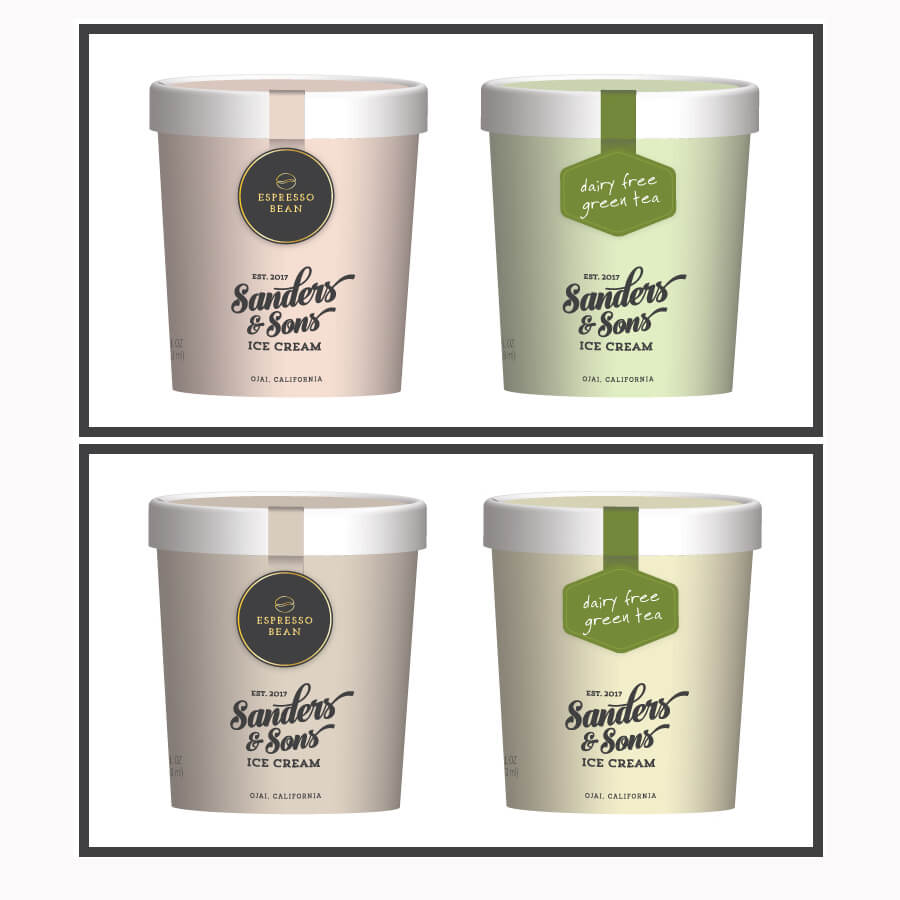 'Handmade ice cream delivered to your door.'
After 10 years in the wine industry and 15 years in Aerospace, Sanders wanted a premium logo and product packaging that would make a family ice cream business stand out in Santa Barbara, California.
Sanders didn't have a lot of ice cream experience.
'Over the past 25 years I have owned two businesses. 'I spent 10 years in the wine industry and then 15 years with an Aerospace and Defence contract company. I had used design firms to build the brands for thousands of dollars each time. I wanted to start a business which I could involve my 3 sons. When I got ready to start the branding a friend told me about crowdspring and their positive experience.'