Packaging Design Case Study - World's Best Tweezers
How Steven Krane used crowdspring packaging design to sell $35 tweezers.
With every project you'll get:
Dozens of designs
100% money back guarantee
Award winning customer service
Free legal contract protecting your intellectual property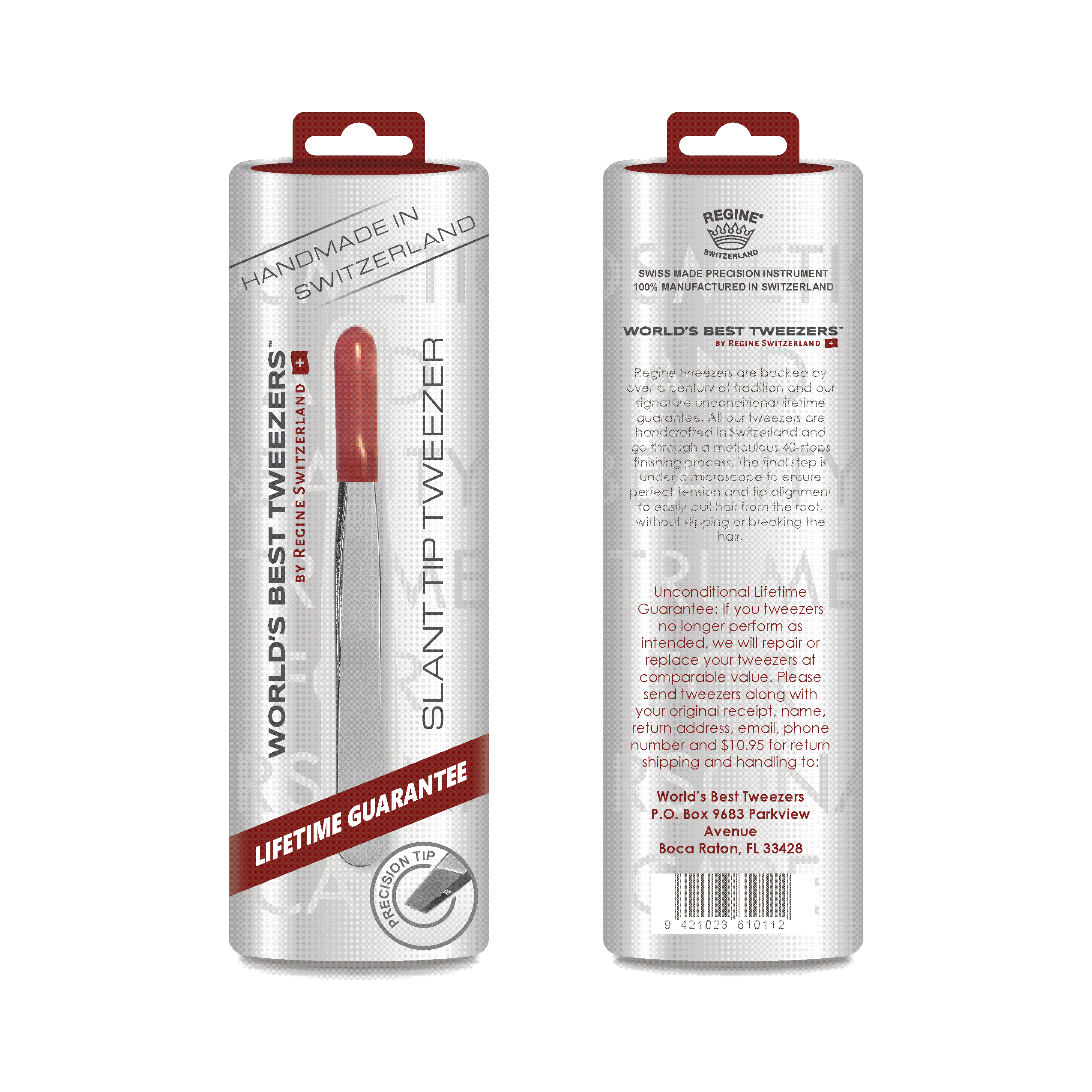 Regine Switzerland has been making precision instruments for over 100 years. When precision absolutely matters for high end watches like Rolex or microprocessor construction, you turn to the tools made by Regine. However, the company never did a lot of business with their cosmetic line of precision tools. This included their premium tweezers that go through a 40 step hand crafted process.
Steven purchased the rights to distribute the premium product in North America under the name World's Best Tweezers by Regine Switzerland.
'This is an amazing product. If the ends of the tweezers don't match up perfectly, just 1/100th of an inch off, the tweezer will not effectively remove hair. This is the most effective tweezer on the market,' says Steven.