Crowdspring Case Study - ASPE
How Action Sports and Power Equiment (ASPE) launched a 1-to-1 project to design the wrap for their business van, after completing a logo design project on crowdspring.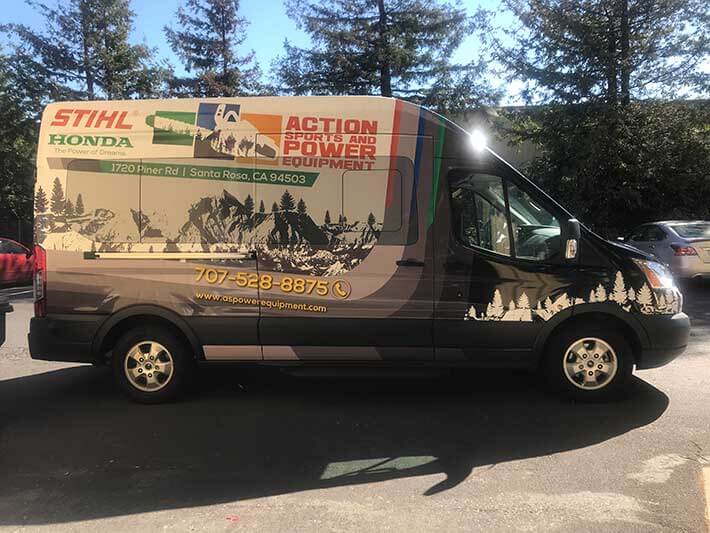 Action Sports and Power Equipment (ASPE) is the largest Stihl Chainsaw and Honda Generator dealer in Santa Rosa, California. They've been in business for more than 30 years and refer to themselves as 'Sonoma's Largest Adult Toy Store.'
Dan Krokosky, owner of Action Sports and Power Equipment, worked with multiple designers on crowdspring to rebrand his business. He considered many designs and picked the one he loved. After he received the final files for his new logo, Dan wondered how he could creatively use the new logo in his business. Sure, he'd put it on business cards and on his website, but could he do more?