Package Graphics Case Study
How Kelly Zeissner, VP of America's Best Coffee Roasting Company refreshed their wholesale coffee bag.
With every project you'll get:
Dozens of designs
100% money back guarantee
Award winning customer service
Free legal contract protecting your intellectual property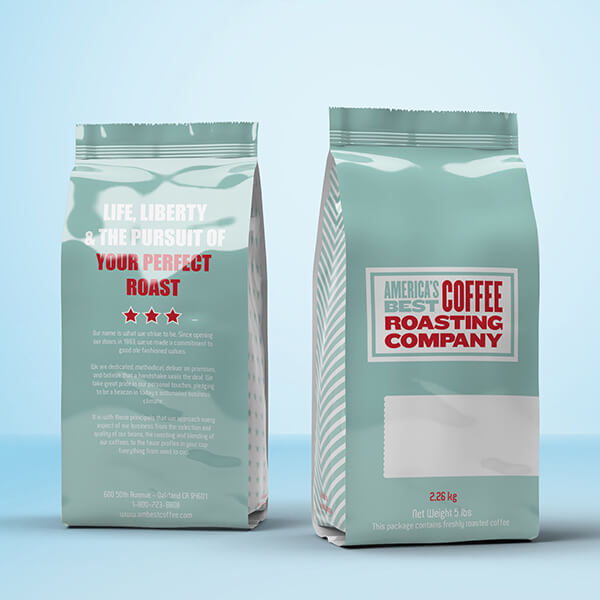 Stand out. Even as a wholesaler.
America's Best Coffee serves shops and local chains in the San Francisco and central coast region of California with some accounts in the wine country of Napa and Sonoma.
Kelly's crowspring experience is best told by herself.
'We liked the design we chose because the creative stepped away from what was considered 'safe' and used his artistic ability to help us stand out. Too many coffee bags are brown and black with pictures of the beans. We wanted something that was fresher.'
'The wholesale coffee industry used to have a 'minimal cool' feel with just plain paper bags with a sticker on them. But it's a very competitive industry and we wanted our coffee bag to stand out without being obnoxious.'
'Coffee shops are displaying the coffee bags as decoration and customers are seeing them. Even though we are selling a wholesale product we knew that the customers of coffee shops would see our product which is why we needed a strong design.'