AliExpress Partners With crowdspring To Increase Sales By Giving Sellers Affordable Design Solutions.
The strength of AliExpress (part of the Alibaba group) comes from the unique ability of their sellers to move quickly from product ideas to finished products. But while AliExpress sellers can scale quickly, they have a difficult time finding quick, affordable design for existing and new products that resonates with a global audience.
The partnership offered speed, choice & quality:
hundreds of unique designs
$299 average design price
award-winning customer service
21 days from start to product for sale on aliexpress.com
free legal contract protecting intellectual property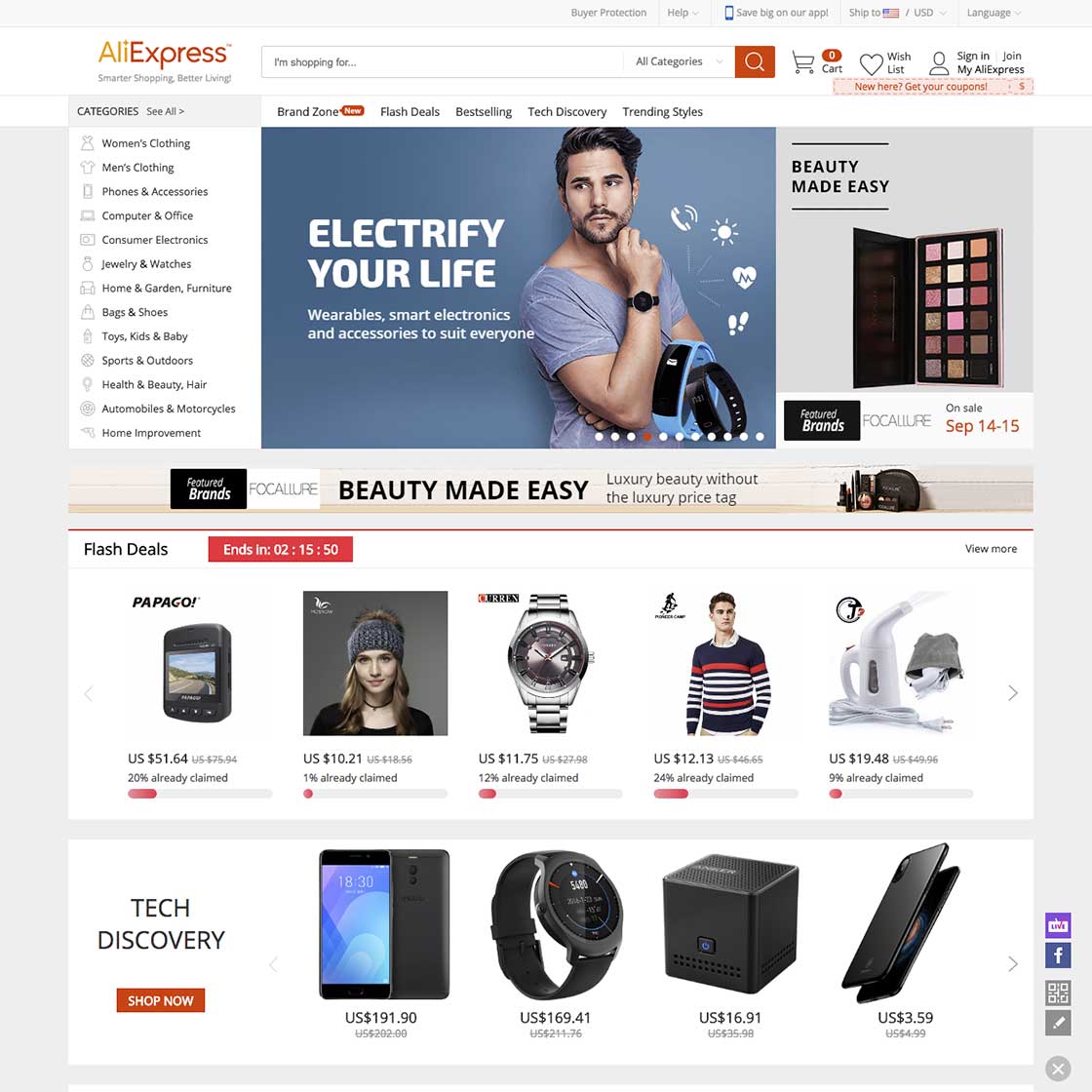 Why AliExpress chose crowdspring
Product Package Design.
AliExpress wanted customers to get excited when their packages arrived and knew that creative package design was essential in a competitive market. Crowdspring designers created strong, branded packaging to match the size and shape of existing plain packaging.
Bottle and Container Design.
AliExpress wanted customers to be impressed with the bottles and containers which housed the products. Creative and strong bottle and container design is known to influence repeat purchases and brand loyalty.
Graphic Design.
AliExpress wanted sellers to create and sell unique sock patterns, car seat covers, cell phone cases and many more items. Crowdspring creatives provided professional, exclusive custom designs, helping products stand out in the marketplace.
Physical Product and Industrial Design.
Crowdspring has a long history of working with companies around the world to design products. We've helped LG with the design of a mobile phone, Barilla with the design of pasta shapes, and many companies design all sorts of unique products.