16 Crucial Website Design Factors That Help Your Small Business Increase Customers and Profits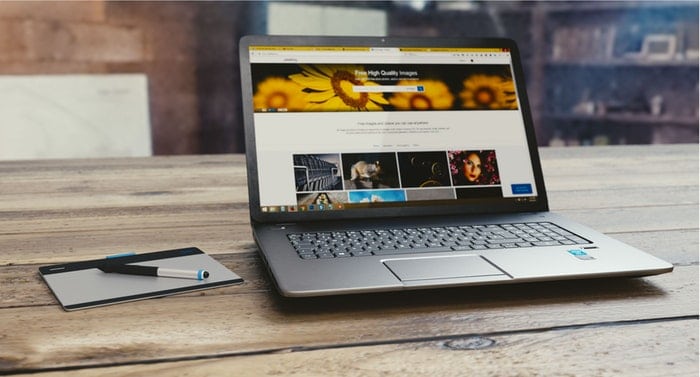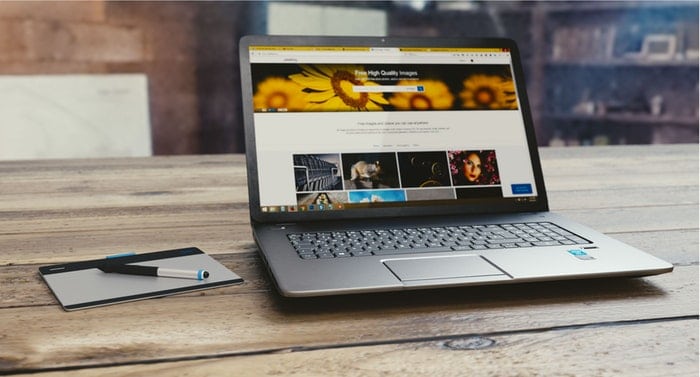 Your company's website is often the first place prospective customers visit to learn about your company.
And while many different things influence people's buying decisions, a single common factor drives nearly every purchasing decision: can the customer trust your business?
Over the last decade, crowdspring and our 220,000+ designers have helped entrepreneurs, small businesses, agencies, and brands worldwide with high-quality website design.
In that time, here's what we've learned about website credibility: the credibility of your website will directly impact your revenues and profits.  
What is credibility?
According to a Stanford study on web credibility, credibility is "perceived trustworthiness + perceived expertise."
The goal of your business website is to showcase how trustworthy your business is and your professional expertise to assure customers and prospects that you're the real deal.
We've broken down the four major website credibility areas and have identified 16 important factors that help your small business increase customers and profits.
Before we look at the factors, let's talk about pricing briefly because most of these important factors will require a redesign. Some business owners worry that the cost of a professional website design can be prohibitively high.
Many design companies and agencies indeed charge thousands of dollars for their services. But this isn't universally true (crowdspring's high-quality web design projects start at just $899, including all fees).
Let's look at these factors in detail.
Get in touch
Contact page
It's important to explicitly state who you are and what your business is about.
You don't have much time to inform customers. As we previously wrote:
the attention span of a human adult, according to BBC News, is 9 seconds (the Associated Press reports that in 2012, the average attention span for a human was 8 seconds). Nearly one fifth of all page views in 2012 lasted fewer than four seconds. And to add fuel to the fire, people read only approximately half of the words on a web page that has fewer than 111 words (and only 28% of the words on a web page that has more than 593 words).
Contact information is important because, for many businesses (restaurants, companies that sell products, and others), customers and prospects are looking for a way to email or call your company.
It should be easy for any visitor to your website to figure out this information.
That's where your 'Contact' page comes into play.
A well-done contact page will do the following:
It explains why a customer should contact you, including a clear explanation of what you are offering them,
It includes an email and a phone number that customers can reliably reach you through,
It includes a call-to-action that keeps customers from leaving their site,
It links to any of the company's thought leadership – their blog or any articles published about the company in the press, and
It links to well-maintained social media accounts, including Twitter so that visitors can reach out to you and fellow customers.
And don't forget to include a physical address.
Knowing your company's address is reassuring and builds immense trust. It's a reliable way to remind visitors to your virtual address that your company has a physical address, too – which is essential in legitimizing your business.
Make sure you do everything you can to set customers' minds at ease about your business' credibility and accountability.
Will your business idea succeed?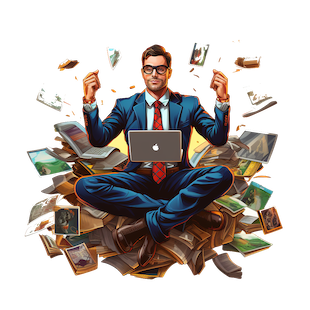 Team bios
Proving authenticity isn't just for millennial hipsters.
Authenticity is a significant factor in increasing customers' trust in you and your business.
A global study completed a few years ago, The Age of Authenticity revealed that 63 percent of consumers would choose to buy from a brand they perceived as authentic over less-authentic competitors.
More recent studies show that the trend has intensified. As we pointed out in Powerful Branding Lessons From The World's Best Brands (That Actually Work For Your Small Business):
91% of consumers said that they are more likely to buy from an authentic brand than from a dishonest brand.
How can you show that your business is authentic, trustworthy, and likable?
Show yourself!
As we wrote previously,
No one wants to do business with a faceless, cold, unfeeling corporation – people want to feel a personal connection with a company. Emphasizing the humanity behind your company will help your company stand out from the crowd because it will genuinely connect your brand to the people you're trying to reach.
Offering team bios and accompanying photos is a terrific way to engender your customers' trust by showcasing your humanity.
You can encourage your team to get playful, have some fun, and showcase the great personalities that your brand has to offer.
Further, any time you can show your customers that you have real people behind your company is a way to make you more personable, more relatable, and ultimately preferable to distant, unreachable brands.
Keep this in mind when you're active on social media. Nobody wants to engage with a faceless brand.
For example, when you look at crowdspring's Twitter profile, you'll see us clearly state that our social media tweets are by our founder and CEO, Ross Kimbarovsky.
Be reachable
Speaking of unreachable … don't be.
Make sure that your customers have easy access to your support team.
Provide clear access to any Help Center links and accompanying forms, email addresses, or chat widgets that can connect your customers with the help they need.
Having the reassurance that help is near will, in fact, go far in holding a virtual hand out to your customers.
Everyone knows excellent customer support is the cornerstone of any great brand.
You need to look no further than Zappos to prove how effective a strategy having superior service is.
Zappos' senior brand marketing manager Michelle Thomas explains:
Our biggest efforts revolve around building likeability around our brand so that consumers turn to a brand that they trust, find reliable, and have an emotional connection with. That's where service comes in!
Providing exceptional support – and then giving your customers access to it – is a proven way to build your business's credibility and, therefore your profitability.
Offer peace of mind
Trust badges
Another opportunity to increase both your credibility and your conversions is to put a "trust badge" (or "trust seal") on your checkout page.
Comodo Group's research proved that approximately 70% of online shoppers canceled their online orders because they did not "trust" the transaction.
It's critical to reassure potential customers that your website is safe, and secure, and can protect their sensitive information.
A trust badge is a great way to show your customers that your website is up to the challenge of safeguarding your customers' backs (and wallets).
What's a trust badge?
Marie on Crazy Egg gives a succinct explanation:
A trust seal verifies to visitors that a website is legitimate. Data is collected by the third-party trust seal company that confirms that the business is authentic.
If you're interested in getting a trust badge for your website, you probably want to know which ones are the most reliable.
In a survey conducted by the research group the Baymard Institute, the most trusted badge was Norton, with 36 percent of the votes.
This was followed by McAfee (23 percent), TRUSTe (13.2 percent), and BBB Accredited (13.2 percent).
Using trust seals like Norton Secured, PayPal Verified, Web of Trust, and BBB Accredited Business will increase customers' trust in your website.
Be transparent
Getting a trust badge is important, but your work isn't done yet.
You'll want to ensure your pricing is obvious and easy to find.
The same goes for any links to your privacy policy and terms of service – make them as visible as possible.
Website visitors are often very protective of their information and want to know how you plan to use it.
They will want to know, for example:
What's your return policy?
Do you offer a warranty?
What is your privacy policy – do you share their data with 3rd parties? (That last one is significant in the #deletefacebook era.)
Having as much transparency as possible about your company's rules and fine print will ease consumer doubts about how reliable your business is.
Guarantee it
Take it a step further with a guarantee.
If you offer one, show it off!
At crowdspring, we tell customers that we offer a 100 percent money back guarantee.
Why do we do this?
We are confident that we will deliver phenomenal results for our customers and have consistently done so for the past decade.
And in the rare case when a customer isn't thrilled, they know that they will be protected by our powerful guarantee.
If you know you've got a solid product or service on your hands, own that.
Let your customers know that they can rest easy knowing that you're confident enough in your excellence that you'll give them every penny back to them if you can't meet or exceed their expectations.
Show it off
Awards and press
Have you won any awards?
Is the internet abuzz with your greatness?
Make sure you display any positive press or significant (and laudable) awards your business may have been given where your customers can see them.
Knowing that public opinion is in your favor is a good way of enhancing your brand's reputation and standing in your customers' eyes, and you should not be shy or humble in showing those off.
Let your customers in on your glories and accolades. We promise it's okay to brag.
Testimonials and affiliations
A study from BrightLocal shows that an overwhelming 88 percent of consumers trust online reviews as much as a personal recommendation. In fact, 72 percent of consumers find positive reviews encourage an increased trust in a business.
A testimonial is most effective when it features a customer detailing the problem they faced before coming to you for answers.
You get to be the hero of the story when they further explain exactly how you helped them overcome their challenge.
To give your testimonials a head start in gaining your customer's trust, there are a few best practices you can follow.
Make your testimonials specific and value-based,
If you're going to use a well-known name, make it a relevant one, and
Put a face (or a logo) to the name.
As we recently wrote,
It's perfectly fine to offer testimonials directly on your own website. For example, crowdspring has a customer testimonials page highlighting some of the customers who love our service. But we also direct people to independent, third-party pages, like the crowdspring reviews page on ResellerRatings.
You can also consider listing your website on an independent, third-party page to add some external credibility to your testimonials.
If you belong to a professional organization or are otherwise associated with a recognizable, stand-out brand in your industry, you should include that on your website.
Take advantage of your positive affiliations with these reputable brands by highlighting your relationships on your website.
Display their logos and links to their websites. You'll increase your standing in your market while building credibility and trust with your base.
Design matters
Stanford's Persuasion Technology Lab discovered that 46 percent of people indicate a website's design as the number one factor in determining website credibility.
The University of Melbourne released a similar study emphasizing that "prettier websites gain trust."
It might seem obvious, but it's important not to underestimate how important good visual design is.
Another study by One Poll showed that  "70 percent of people claim they would not buy from a company with a badly designed website."
Scientist B.J Fogg, who founded Stanford's Behavior Design Lab, put it best:
… people do judge a Web site by how it looks. That's the first test of the Web site. And if it doesn't look credible or it doesn't look like what they expect it to be, they go elsewhere. It doesn't get a second test. And it's not so different from other things in life. It's the way we judge automobiles and politicians."
There are exceptions to this rule, as we outlined in our look at how beautiful design isn't the be-all and end-all for small businesses. As we pointed out there, "You can have a good design that isn't beautiful, but you can't have a good design that isn't functional."
For the most part, however, if you want to look credible, a good user experience is vital.
Many elements contribute to a well-designed user experience, and here are some of the most important ones to consider.
Keep your content up to date
Websites with stale content can look out of date at best and abandoned at worst, so make sure you refresh things periodically. People see sites that regularly update as more credible.
As we previously wrote:
If you're not creating content on the web, you don't exist on the web. A 140 character tweet is content. A 1,000 word blog post is content. A commend to a blog post is content. Your website is content.
This doesn't mean you must do massive updates or change your site's content frequently. You can make simple updates like adding links to recent news or reviews, rotating the testimonials you have on your homepage, or posting a new article to your blog.
The reality is most visitors won't return to your site that often, so these changes don't have to be every day.
Tend to your site's content like you would a garden: prune old information, augment what's already there, or add entirely new content.
Good typography
Web content that's easy to read increases credibility.
It's a simple concept: if your site visitors struggle to read your content, it will adversely affect their impression of not only the words they see but the site itself as well.
The design of how text is laid out on the page is called typography, and it's a critical part of what makes a site not only look good, but effective, too. As we said in our look at choosing typography for your business:
Typography is the art and technique of arranging type to make written language legible, readable and appealing when displayed. Typography can make or break the overall effectiveness of your design and message.
If you're not sure where to start to improve your site's typography, our guide can help.
No grammar or spelling errors
Few things deflate a site visitor's confidence faster than bad grammar or spelling mistakes. Not only do mistakes make you seem unprofessional; they can also make you appear sloppy and uncaring, as well.
Running your site's content through a spell checker is insufficient.
There are plenty of excellent content marketing tools to can help.
Services like Grammarly and Hemingway App provide grammatical checks that can help you catch instances where you use "its" when you actually meant "it's." (Not sure of the difference? The Internet to the rescue!)
Those services are not infallible.
Just like the spellchecker in your word processor, they use algorithms and other automated methods to check your text, but they usually can't understand the meaning of what you were trying to say.
Your best bet is to review your site's content for errors manually. Even better, have someone else look at it, too.
The most sublime site design in the world can quickly be ruined by a wayward spelling mistake or grammatical error. Don't let that be your site: copyedit today!
Make it easy to use
Everyone has used sites that were poorly designed and confusingly organized.
People bring a finite amount of patience with them when they load a new website, and that patience can quickly vanish if things are hard to find, and the site frustrating to use.
Studies show you have only seconds to capture a site visitor's attention. Don't lose prospects because your site is overly frustrating.
We recently looked at how crucial good user experience and usability were to a site's success:
A website or app's ability to bring in repeat business relies on whether people understand and appreciate it. "Am I getting value from this? Is it user-friendly? Is it fun?" These questions form the basis of a prospective customer's decision as to whether they will become regular users of that site or app, or will never come back.
Fixing a site's navigation can occasionally be a big undertaking.
Unless your services, products, or content are so compelling that people will ignore bad navigation, however, getting it right is a big contributor to a website's credibility.
It would be best to consider whether your site needs a search feature.
The answer to this depends on the depth and breadth of your site's content or products. Sites made up of a handful of pages don't need search.
The best way to know if you need it or not is to ask your customers. Can they quickly find what they were looking for? Is the site's navigation sufficient to help them get to where they want to be?
If the answer is no, adding search is one possible way to fix this.
Make it fast
Sites that take forever to load or are slow to use are huge barriers to credibility.
When your product or services involve e-commerce, it's difficult for customers to put their trust in a site that makes them wait uncomfortably long.
We talked about this in more detail in 7 Signs It's Time To Update Your Small Business Website.
Fixing site performance isn't trivial, as many different variables can be involved in what makes a site slow. If you're interested in running a test on your site, Google has an excellent one you can try.
Limit advertising
No one ever loaded a website and said, "gee this site is great but there just aren't enough ads!"
You should limit the amount of advertising on your site for many reasons, especially if the advertising is served by an ad network and not internal promotions or house ads.
They can distract visitor's attention from your site's content or products,
They add to the time it takes for pages to load, sometimes dramatically if there are lots of ads, or if they're served by a slow ad network,
You may not have much control over what ads appear, which can have far-reaching consequences (as big sites like Youtube have discovered), and
They may dilute your brand or associate your brand with images or products you might not want to be associated with.
Keep your site's primary goal in mind.
Not all advertising is terrible, but advertising can become a roadblock if you're trying to get people to buy something, sign up for a service, read an article, or get in contact with you.
Reinforce your credibility with good branding
We've talked about the importance of good branding many times, and for good reason: a strong brand has a powerful effect on how customers perceive your company, including its credibility.
Your website design affects your brand, and your brand affects your website.
In lessons small businesses can learn from the world's best brands, we pointed out that:
You might be wondering: What does it mean to brand your company? How do you brand your business? How can branding lead to bigger revenues and profits?

The name of your company and your logo are two important elements of your brand, but your brand is much more than the company name and logo design.

A brand is the sum total of the experience your customers and customer prospects have with your company.

A strong brand communicates what your company does, how it does it, and at the same time, establishes trust and credibility with your prospects and customers.

Your company's brand is, in many ways, its personality.
The biggest companies recognize this and put as much consideration into the design of their site as they do when they come up with their business name and logo design. They know that strong branding adds credibility to their website, so they treat their sites as an extension of their brand.
The design of your site should use elements of your brand efficiently so the two things reinforce and augment each other.
Customers who already know your brand will feel right at home with a well-crafted site that integrates brand elements.