11 Biggest Web Design Trends for 2022
People are cautiously excited about 2022. We've lived through two challenging years that tested not only our resilience and patience but also relationships, mental and financial health, and more.
The world has changed, and these changes have pushed businesses to change how they market and sell their products and services.
We see these changes everywhere, including in website design.
Here are 11 biggest web design trends for 2022: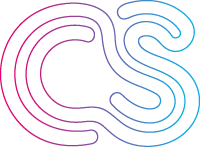 Let's look at each of these web design trends in detail.
1. Healthy and welcoming designs
We're expecting an exciting 2022, but people are still adapting to the new normal.
People are more careful. They sanitize more frequently. They pay more attention to cleanliness and safety.
And when people look for products and services, they naturally ask whether they are safe to buy, consume, and use.
Website design must adapt to reassure people that products and services offered are safe and healthy.
How can you reassure your customers and prospects that your products and services are safe?
Use images, shapes, and colors that evoke a sense of comfort, reduce anxiety and stress, and promote healthy habits.
Images and designs that include home decorations, outdoor scenery, or greenery in spacious office spaces can reduce anxiety and stress and promote comfort.
Organic shapes (such as those we see in nature), natural colors (earth tones and greens), and crisp design elements that flow together well and harmoniously all contribute to reinforcing the feeling of comfort and safety. Space in designs (such as large working spaces) mimics a healthy and safe habit of social distancing, which eases health anxiety.
The goal of website design in 2022 is to create an encouraging feeling so people can be more comfortable, less irritated, and less stressed in a new environment.
One way to ensure your website is ready and works best for your intended audience is to conduct user acceptance testing.
2. Micro animation and micro-interaction
People have short attention spans. We are obsessed with short-form videos, quick how-to-guides, and social networks like Twitter, expressing entire thoughts in only several hundred characters.
If you want to catch people's attention browsing your website, you should consider how you can play to people's short attention spans. After all, the initial goal is to catch their attention, then maintain it and invite them to spend more time browsing your site.
One of the best ways to catch attention on your website is through animation.
One way to do this is to incorporate into your UX design small, moving designs for your background images. This is often done on the top section of the site so that people can see moving images as soon as they land on your page. For example, you can use moving icons for some crucial elements on your site to draw attention to those icons.
When incorporating animation and micro-interaction, pay attention to color and contrast. Ensure that colors do not clash. Use natural colors like blue, green, and browns for the background. Reserve brighter colors like yellow, orange, and red for highlighting moving images and interactions. Because brighter colors are more accessible for most people to see, they will make the moving images and interactions more apparent.
But, be careful with over-animating, as this can be distracting.
Use animated designs that allow people to interact with those designs. This can create a more fun and enjoyable user experience.
Take a look at the Columbi Farms website to see a terrific example of these concepts.
Want a free brand review?
Answer 5 short questions and we will send a custom report with actionable insights and specific actions you can take to build a stronger brand.

We just emailed the info to you.
3. Inspirational illustrations
People want to be inspired, especially after the challenges of the past few years.
You can use website design to inspire people either directly or indirectly.
You can directly inspire by using simple, inspirational designs. For example, an inspirational quote that connects to the topic of your landing page can be effective.
What better way to spread positivity than to say it?
Or, you can also try the indirect approach by choosing designs that show positive and warm interactions (as seen in the design above). Such designs are comforting and welcoming and will help create a positive user experience. Remember to use bright and fun colors that are uplifting rather than darker colors that often convey sadness.
The goal is to inject more happiness and create a fun user experience that will leave people cheerful after visiting your site.
4. Simplicity and modern minimalism
If bold designs or loud colors aren't suitable for your brand identity, you can always opt for modern minimalism when designing your website.
Don't assume that minimalist design is dull. On the contrary, minimalistic website design helps most companies showcase their products or services more effectively. And, simple designs are often easier and less expensive to create.
You can achieve the perfect "modern minimalism" vibe by selecting simple elements that align with your brand. For example, if you have a skincare business, incorporate natural elements like water or leaves, and a single blending color in the background, to help create a relaxing feeling and make your product the central focus.
If you have a clothing brand, think carefully about the colors you use on your website. Loud, more vibrant colors are better geared towards a more casual feel. That's why you see companies like Old Navy, Target, and others use brighter reds, blues, and yellows in their clothing designs. Monochromatic colors typically reflect a more luxurious feel.
Minimalism makes your products and services the star and helps you stay on brand.
5. Customized content
The Internet has made everything more accessible, customizable, and relatable. Your website design should reflect this too.
For example, geolocation can help you to use different messaging for people who are geographically close to your business. Similarly, you can use a person's browsing history on your website to better focus your messaging and offers based on what they previously saw and read.
Popular eCommerce websites do this well. They vary the content depending on what a customer needs,  their search history, and their browsing behavior. Social Q&A sites like Quora also do this well. A person can see answers to questions and threads related to the topic they're researching.
Customized content creates a more personalized browsing experience.
If you can give people what they want, they are more likely to come back to your website.
6. 3D visuals
Three-dimensional images have trended in website design for many years. We expect this trend to continue in 2022.
What better way to showcase excitement than through realistic dimensions?
3D is a great way to spark excitement and add fun to your designs, especially if your brand is techy, edgy, or modern.
The best way to showcase 3D visuals is to make them bold, large and easy see. Make sure the images are crisp and high quality so that they don't create confusion. And, importantly, ensure that 3D design complements your brand. Although 3D design can be fun, it doesn't work for all brands or styles.
3D visuals (such as large pictures or illustrations) are best used in site headers or as hero images (shown at the top of the website). But be careful not to use too many large 3D visuals as they can overpower your overall designs. 3D images are most valuable when scattered throughout the website.
If 3D fits your brand and style, such images can make your visitors feel welcome and leave a lasting impression.
7. Gradients
When website design starts to feel flat or dull or colors don't complement each other fully, consider using gradients in your design.
Gradients are shades of colors that transition smoothly into one another.
Gradients are a timeless, modern design classic. They've been used in website design for many years. Gradients can elevate any design by adding extra dimensions, texture, and fun to your website's design.
You can use gradients for logos, icons, backgrounds, typography, and more.
But, while gradients are versatile, you must find the right balance. For example, use gradients for small menu icons or logos to help small and vital elements stand out.
If you use gradients for larger elements, ensure that you're not rendering other design elements on your website less visible. For example, in the design above, you can see gradients in the HERO image (at the top of the page), but the rest of the page is on a mostly white background. This helps separate the various sections of the page and helps make the content more readable.
8. Bold and colorful visuals
You can help build excitement and create a more fun browsing experience by using bold and colorful visuals.
Bold colors such as orange, red, bright blue, yellow, and others, are great for flat illustrations, HERO images (at the top of the page), and headers to create a welcoming and fun vibe to your website. Many eCommerce e-commerce websites use bold and colorful images to create an atmosphere of joy.
If you want to be even more on-trend, experiment with Pantone's 2022 color of the year: Very Peri.
9. Inclusive designs and content
Your website can look amazing but can anyone use or access it? Can people relate to your products and services?
Inclusive design can make people trust your services or products more by helping them feel connected or seen.
For example, take a look at the header illustration on crowdspring's site. Do you see the ways we've tried to create a more inclusive feeling with the illustration?
You can incorporate inclusive design on your website by ensuring that your site is functional and accessible. This means that your website's user interface (UI) is simple and easy to navigate, fonts are easy to read and appropriate for your brand, colors don't clash, and you use plenty of white space.
Don't ignore the content on your website – it can be just as important as the visual designs. Take note of what people are talking about, and market your services or products accordingly.
For example, during the pandemic in 2020 and 2021, many restaurants adapted to safety concerns by showing photos of their cooking staff and servers wearing masks. But some restaurants never adapted and, as a result, struggled to keep their customers.
Your goals should be inclusive but don't obsess about catering to everyone. Make your website design and content relatable so that more people can benefit from it.
10. Outlandish imagery
It's not easy to stand out in a very competitive market. To do so, you must create a unique and memorable identity. For some brands, weird images work well. Often, the more bizarre, the better.
This is true in other mediums too. For example, viral videos work well because they're rarely typical.
Unique photographs (as seen in the example above), strange illustrations, and other weird images can leave an impression on your site visitors. But be certain that this is on-brand for your company or organization.
If this style works for your brand identity, you can be as creative and experimental as you want to truly stand out.
11. Black & white designs
Another modern classic that will never go out of style is black and white (or dark) designs.
This style is simple and fits across many design elements – from backgrounds, icons, logos, photographs, images, illustrations, and more.
Black and white designs help to showcase your products or services while creating a classy and edgy feel. This style is great when you want to stay on trend but not use bright colors.
Black and white designs don't work universally for all brands. But this style works well for edgy, classy, formal, or casual brands.
For example, if you want to make your products look classy, you can opt to create a gradient background using black and white colors. If you're going to create an edgy and modern look, create a sharp contrast between black and white in your designs.
Black and white can also be fun in illustrations, photos, shapes, and more. These colors are very versatile.
If you haven't redesigned your website in the last three to four years, this might be the perfect time to rebrand. And if you're working on a new website design, keep some of these trends in mind, but don't forget the ultimate goal: to create a fun, relaxing, and great user experience for people who visit your website.
Focus on good design.
Good design is good business.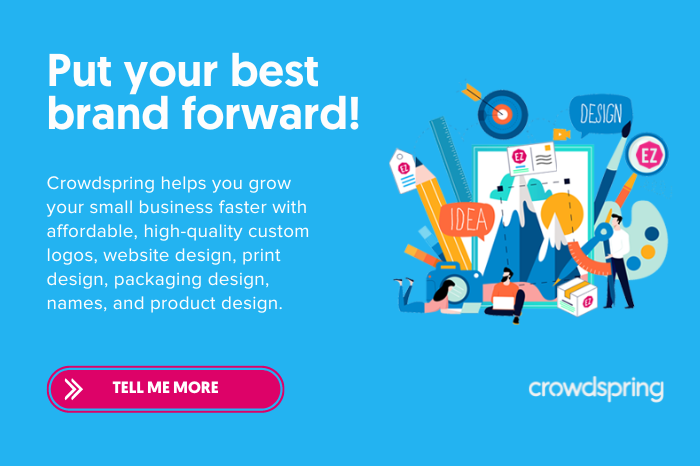 Want a closer look at all design trends for 2022?
Top 10 Logo Design Trends for 2022
11 Biggest Web Design Trends for 2022
10 Biggest Packaging Design Trends for 2022
7 Hot Graphic Design Trends for 2022
10 Top Book Cover Design Trends for 2022
12 Hottest Marketing Trends of 2022
Want a closer look at all design trends for 2021?
Logo Design Trends 2021: Your Essential Guide to Navigating the Biggest and Hottest Trends
10 Biggest Web Design Trends for 2021
10 Biggest Marketing Trends For 2021
10 Biggest Product Design Trends For 2021
The 7 Biggest Packaging Design Trends For 2021
8 Top Book Cover Design Trends for 2021