10 biggest web design trends for 2021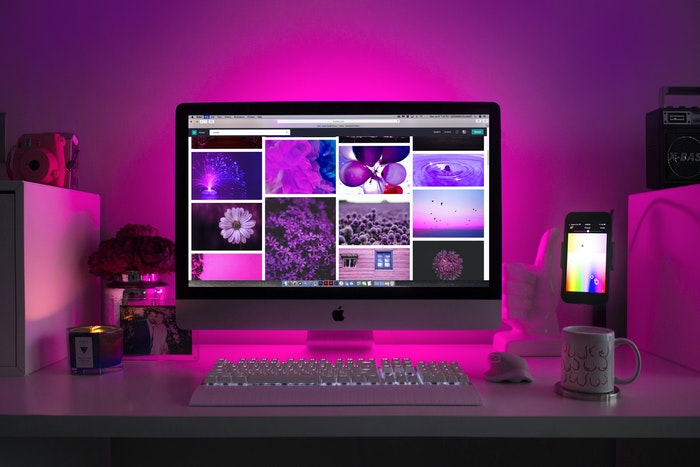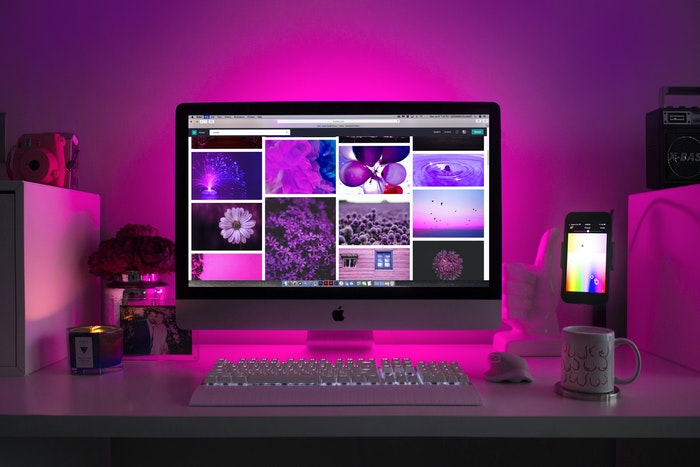 Web design is constantly evolving.
In the past few years, we've seen web design trends leaning towards cool, futuristic designs.
But, while futuristic design can be exciting, we see a shift for 2021 towards minimalism and realistic designs that tell a compelling story.
In fact, as more people access the web via mobile devices, we expect minimalism and realism to shine across all designed content in 2021.
It's our job to sort through the latest trends and predict which ones are grounded in sound web design – and which trends will likely fade and become dated.
Here are 10 big web design trends for 2021: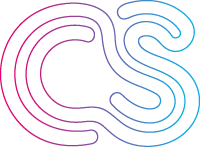 Let's take a look at each of these web design trends in detail.
1. Minimalism
We expect minimalism to be a dominant trend across all design mediums in 2021. For example, we identified several minimalism trends in our look at 2021 logo design trends. And, you can see minimalism across several 2021 packaging design trends.
Web design is following the same minimalist trend.
In web design, minimalism involves using only essential elements – simple text and typefaces, plenty of space, monochrome or duo-chrome color palettes, and simple graphics.
You can see these essential elements in the web design below.
Here, Dune Lab's new website design focuses on simplicity.
There is plenty of negative space, and the design features straightforward and eye-catching graphics.
Not only does minimalistic design draws the viewer's attention, but it also leaves them wanting more. So, naturally, they start wandering deeper into your website.
Now, there's a fine line between too little and too much information. Your website must still address the most important issues that people who visit your website need to be answered, and it must do so in a unique and friendly way.
As we mentioned above, because people are increasingly accessing websites via mobile devices, minimalism allows you to create clean, powerful sites that look good on small screens and large monitors.
Simple designs are easy to read and functional. That's why minimalistic design will be a dominant trend in 2021 and beyond.
2. Subtle yet intentional parallax scrolling
Traditional, static scrolling is great. But, it has become dull, overused, and outright boring.
Web designers have increasingly favored parallax scrolling.
Parallax scrolling has been around for years, dating back to 2011.
In parallax scrolling, the background moves at a slower pace than the foreground. This adds depth and movement to the browsing experience.
Parallax scrolling creates an immersive experience for your website visitors. But, it's easy to overdo parallax scrolling.
Subtle yet intentional movements and additions are key to provide a great user experience while preserving a good flow to your website.
Be sure to keep the movements minimal and let your content take center stage.
The Cyclemon website offers a great example of minimalistic parallax scrolling. Visit the website to experience minimalistic parallax scrolling.
As you scroll, the website takes you on a journey and shows a variety of bicycles. The subtle changes in the bikes coupled with the slow appearing backgrounds captivates the viewer and creates a nice experience. Plus, Cyclemon keeps its content big, bold, and easy to read.
Expect to see many subtle and impactful parallax effects in 2021.
Want a free brand review?
Answer 5 short questions and we will send a custom report with actionable insights and specific actions you can take to build a stronger brand.

We just emailed the info to you.
3. Non-traditional scrolling
Vertical scrolling is a staple of web design. In fact, websites have become increasingly longer as marketers have grown more comfortable that people will continue to view content below the fold.
Designers are pushing to improve the user experience on longer websites.
Similar to the parallax scrolling trend, other non-traditional scrolling methods will become more prominent in 2021.
For example, we see increasing use of horizontal scrolling, both on mobile devices and desktops.
Non-traditional scrolling disrupts the traditional scrolling norms but excels at grabbing attention creatively and quickly.
The simple and unique effect of changing the scrolling method (while keeping the content the same or similar) allows your website to have a fresh new feel.
This is a great way to stand out from your competition, and we highly recommend looking into non-traditional scrolling in 2021.
4. Interactive landing pages
The onboarding process plays a crucial role in determining if a website visitor will become a customer or passerby.
A landing page is the star of your onboarding process. Your landing pages help you turn visitors into customers.
But to be effective, landing pages must be captivating and unique. After all, a boring landing page is forgettable.
You can create a strong landing page by adding interactive elements. Few techniques are better at engagement than an attractive, creative, and interactive questionnaire.
Take a look at Adobe's mycreativetype.com site. It offers a fun quiz to help you discover your core "creative" personality.  Answer 15 simple questions about yourself, and discover which of 8 creative types you are (Artist, Thinker, Adventurer, Maker, Producer, Dreamer, Innovator, or Visionary).
Expect custom-tailored questionnaires and unique landing pages to rule web design in 2021.
5. Dark mode
Dark mode took off in 2020 and continues to be popular in 2021.
In our look at 2020 web design trends, we explained how dark mode works:
Dark mode inverts the usual light/dark scheme seen on a monitor. Rather than dark text and images on a light background, dark mode features light text and images on a dark background.
But, it's not as simple as just inverting the colors.
Instead, dark mode turns text lighter, the background darker, and keeps accent colors relatively the same (just darker). Think dark color schemes all around.
With dark mode, certain designs and elements really stand out.
More importantly, dark mode offers less eye-strain in low-light conditions and improved battery usage than its light-themed counterpart.
Popular websites and apps, such as Facebook, Instagram, Youtube, Twitter, WhatsApp, and Chrome, have incorporated dark mode into their design options. Even Apple and Android operating systems have gotten in on the action!
If you're prone to screen-related headaches or want to reduce eye strain at night, dark mode is a pretty big deal. And, when an industry-leader like Apple steps up to champion your cause, that's a victory.
With debates raging about whether the various available dark modes are really dark enough, there's no question that people are passionate about their dark mode.
2021 is sure to deliver many more websites, browsers, mobile apps, and web platforms embracing dark mode. Could this be a new web design best practice? Only time will tell.
6. 3D Visuals all around
Just like graphic design, web design also is turning to 3D visuals and elements in 2021.
Higher quality screen resolutions offer the ability to show hyper-realistic or high quality rendered designs that perfectly compliment your content.
We love how YaYa highlights 3D elements in its web design. YaYa specializes in increasing a business's productivity and digital success.
YaYa incorporates fun and quirky 3D designs that you can look at over and over again. These designs are simple, unique, and eye-catching. Plus, the 3D designs work hand in hand with the content featured next to them.
By incorporating interesting and captivating 3D designs, your website could shine.
We can't wait to see how companies attack this booming trend in 2021!
7. Custom illustrated graphics
Custom illustrated graphics are welcoming, enticing, and elevate your viewers' experience.
Custom illustrations provide a more personable experience and a more welcoming feeling.
Illustrations are not as harsh as abstract elements and can reflect more creativity and a higher level of authenticity.
But, you don't have to use illustrated graphics in your web design exclusively. A happy medium is great, too!
Take Mailchimp's website, for example.
On its homepage, Mailchimp displays both illustrated and realistic graphics.
The realistic graphics showcase what Mailchimp can do. The illustrated graphics showcase Mailchimp's originality and creativity. This combination serves to be both unique and informative.
In 2021 we will see more and more websites opting for illustrated graphics, hoping to reap this custom design element's benefits.
8. Gradients are essential
As web designs evolve, one thing will remain a staple – gradients.
Gradients are your best tool for adding depth, eye-catching backgrounds, or texture behind an illustration. They are a simple and effective solution to elevate boring and old-school designs.
Adding a gradient to a section (or sections!) of your website makes content pop and graphics stand out. Plus, it allows you to creatively design a natural separation between graphics and text without reducing readability.
Here's a gradient rich design we love made for American Credit® made right here on Crowdspring!
This design strongly represents how gradients can elevate simple design.
But, gradients can also act as stars on their own.
In 2021, expect the addition of modern, exciting, and multi-color gradients across backgrounds and text elements.
9. Exciting multimedia
Multimedia elements on websites have been around for a while, and for a good reason.
Multimedia elements (such as photos or videos) help a visitor learn without reading big blocks of text.
And multimedia elements can also create an immersive environment to keep a person engaged while browsing your content.
Plus, with great engagement comes a great user experience and a lower bounce rate.
When people spend more time on your site, you will also improve your SEO rank on search engines like Google. That's because search engines love to feature websites that people like.
But multimedia in 2021 won't be featured so plainly.
We expect it to be incorporated in new and exciting ways, including:
voice-enabled interfaces
animations with sound effects
immersive and interactive videos
Here's a great example: a website for music composer Nicolas Errera. It combines a beautiful background video, subtle animation, and audio controls.
These creative multimedia elements will boost memorability and will be a great step in converting visitors into customers.
10. A focus on functionality, usability, and accessibility
An important part of maximizing your audience is ensuring all-around accessibility.
Businesses are becoming increasingly conscious of making their products more accessible and usable – especially to those with disabilities and impairments.
This focus doesn't happen by chance. For example, when we commissioned a custom illustration for crowdspring's homepage, we asked the illustrator to illustrate a diverse group of people, reflecting different races, sexes, and also to show a person with a disability.
There's a difference between inclusion, such as showing a person with a disability and improving accessibility. But, neither happens by chance – you have to deliberately think about both.
This is especially important if a meaningful segment of your target audience needs help with accessibility to your website.
You also benefit in your conversion rate and SEO when you create a strong, accessible website.
With this awareness comes the responsibility to add important features when possible, including:
Audio Recordings
Transcripts
Subtitles
Larger fonts
There are plenty more features you can add, but these are the most common.
Just remember, make sure the added features are easy to use and don't overshadow your content.
Taking the extra step to add accessibility features will only help your brand shine. We expect to see this design element in most websites in 2021 and for years to come.
Trends may be trendy, but…
Web design trends are only as important as their ability to represent your brand authentically.
People can see past meaningless trends. So, make sure you're making web design choices that support a good user experience and your brand.
Focus on good design.
Good design is good business.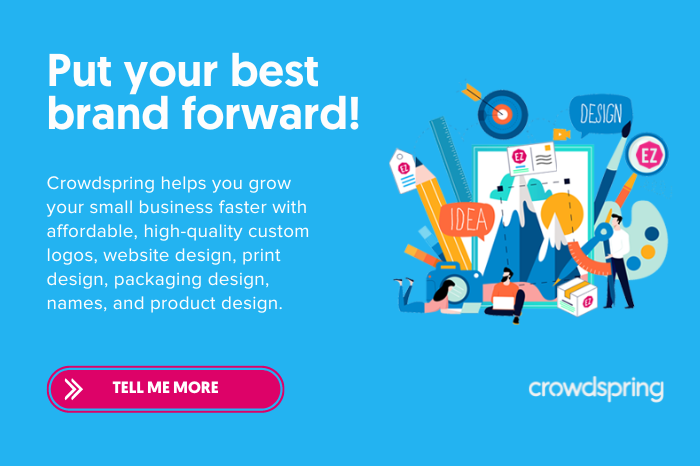 Want a closer look at all design trends for 2021?
Logo Design Trends 2021: Your Essential Guide to Navigating the Biggest and Hottest Trends
10 Biggest Web Design Trends for 2021
10 Biggest Marketing Trends For 2021
10 Biggest Product Design Trends For 2021
The 7 Biggest Packaging Design Trends For 2021
8 Top Book Cover Design Trends for 2021
Want a closer look at all design trends for 2020?
2020 Logo design trends
2020 Web design trends
2020 Product design trends