14 Awesome Visual Marketing Tools That Will Help Grow Your Small Business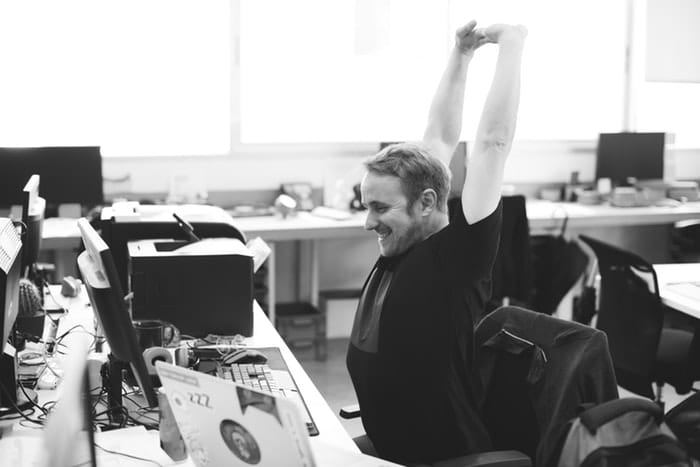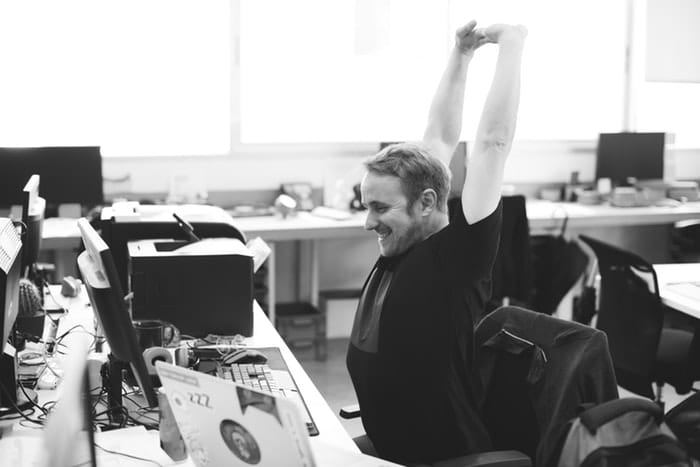 Visual content is in higher demand than ever before.
Existing businesses know this well. Brands, startups, and small businesses are all looking for ways to enrich their storytelling and market their products and services.
And if you're a new entrepreneur working on a business plan, you'll want to understand the importance of visual design when you start your business.
A recent Social Media Examiner report revealed that 74% of marketers use visual content in their social media marketing – even more than blogs and videos. Visual marketing is considered the second most important form of marketing content – second to blogs.
The endless demand for new, bigger, better content makes it impossible to keep up.
If you're an experienced designer, you probably relish the challenge.
But if you're a small business owner or marketer, you must find smart ways to improve your company's visual marketing without breaking your budget.
Fortunately, some terrific, affordable tools and services can help you improve your company's visual marketing, execute your marketing plan, and help your company compete more effectively against established companies.
Whether you need to create daily Facebook posts, banner ads, graphs, or even memes… there's a tool to help you get it done.
Here are our picks for 13 awesome visual marketing tools to help you grow your business.
Graphic Design
1. crowdspring
If you're looking for affordable, custom, professional visual designs, you won't go wrong with crowdspring.
Crowdsourced design platform crowdspring is an awesome resource for custom, professional graphic, web, and product design at a price that fits every budget.
Over the past 10 years, crowdspring has helped tens of thousands of the world's best entrepreneurs, small businesses, brands, agencies, and non-profits with logo design, website design, product design, packaging design, and even naming businesses and products.
Crowdspring is perfect for business owners and people who are not designers but demand high-quality, affordable custom designs to create a brand identity for their businesses and help them grow. You can get a finished design in as little as one day.
Here's how crowdspring works:
Step 1: Select your package. With various options, crowdspring's design packages are perfect for businesses of any size, and upfront pricing means you'll always know the cost. No hidden fees and no surprises.
Step 2: Create a project brief. Answer questions about your design needs in crowdspring's simple project questionnaire. The more you share, the better the results.
Step 3: Crowdspring designers get to work creating dozens of designs. Crowdspring's 210,000+ designers from Australia to Zimbabwe and everywhere in between are standing by to help you. They'll share dozens of designs for you to review and will tweak the designs based on your feedback.
Step 4: Pick the winning design and complete the project. When you find something you love, select it as the winner. You'll review design proofs and make refinements. After you approve the final files, crowdspring will pay the designer, and you'll receive full intellectual property rights to the design through a custom, written legal agreement.
Custom design and naming projects on crowdspring start at $299 (including all fees), with a 100% money-back guarantee.
You can check out all the design categories available on crowdspring, or request a free, no-obligation design consultation if you have questions.
Will your business idea succeed?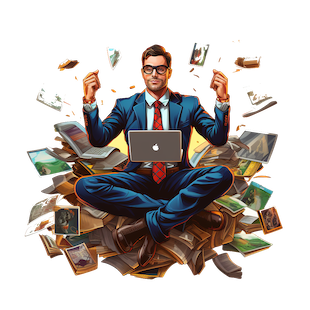 2. Snappa
If you're more confident with graphic design, Snappa may be your choice.
You can build designs from scratch with Snappa or use templates. But you have more minute control over those templates.
But be careful when using generic templates for visual design. The point of visual design is to tell unique stories. Using generic templates is the opposite of unique.
Snappa offers thousands of royalty-free photos, icons, and fonts. You can also easily upload your own images, resize your own images and upload new fonts (check out Font Squirrel below!).
One of Snappa's strengths is shareability. Snappa supports team collaboration, making sharing brand assets or designs easy. And it integrates directly with several social media platforms, allowing you to publish your creations straight from Snappa.
Snappa's impressive Pro service starts at $10 per user/ per month, but you can give Snappa a test drive with their free version.
3. Canva
Canva was built for people using tools like Microsoft Office for visual design.
Canva's web app offers infographics, reports, mood boards, graphs, flyers, posters, and templates.
You can edit and customize the templates by changing the copy, colors, and icons.
The templates look good, but all are generic. They're best used for complementary images, like supporting a survey questionnaire.
Thousands of businesses could use identical templates, so it will be tough for your business to stand out. As we cautioned in an earlier post about Canva:
Yes, those stock invitation designs might work now and then, but if you're a startup looking to make a brand-centric splash, they're not going to cut it. There is always going to be a role for design professionals in branding and marketing. It might take some brands time and mistakes to realize this, but most come around eventually.
The risks presented by generic design are amplified when it comes to more sophisticated designs like logos. Getting a generic logo design from Canva or a "logo store" that sells generic, pre-designed logos is a recipe for disaster and potential legal risk.
Will your business idea succeed?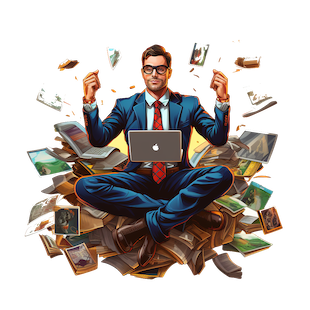 On the other hand, if you're doing visual design with Microsoft Office, don't mind that thousands of other businesses will have the same designs. Looking for simple designs, you can improve your current work.
Canva is available for iPad, iPhone, and (in a recent addition) Android.
Personal accounts are available for free. Small business accounts start at $12.95 per user/ per month.
Photos, Editing & Retouching
4. piZap
piZap is an easy-to-use online photo editor. It offers both Flash and HTML5 versions – a valuable asset on the now, largely post-Flash internet.
piZap allows you to edit photos, create collages, and build memes with photos and text.
The pro features include the ability to touch up portrait photos with Photoshop-like effects. So, if you have an appearance-conscious CEO, you can touch up their pic before attaching it to the annual report or adding it to their "About" page on your company website.
piZap has one niche purpose – working with photos. And it does it well.
You can use piZap on your computer or phone (iOS and Android). And it offers free and paid versions – piZap Pro starts at just $2.99 per month.
5. PicMonkey
PicMonkey is a tried and true photo editor. Like piZap, PicMonkey includes basic and advanced photo editing tools, filters, and text options.
It also includes photo collage tools, including social media and ad templates for both Pinterest and Facebook.
PicMonkey's robust photo editing features are easy to use. And it offers a helpful tutorial section to help you improve your editing and design skills.
Pic Monkey is available on Android, iOS, and your computer.  And their Premium plan is available starting at $5.99 per month.
6. Pexels
Visual marketers are always in need of images. And stock photography is a cheap, convenient source for the images you need daily.
With that said, there is a caveat. Stock photography and stock art has no place in your branding visuals. To learn why read 5 Ways Stock Art is Killing Your Brand.
Take a minute to read it… It's okay. I'll wait.
Okay, so we can agree – no stock art for your branding visuals, right?
Pexels.com is a fantastic resource for free stock photography. The site has thousands of images on a wide range of subject matter. And all of the images are licensed for commercial use.
You can download high-res images in a range of standard sizes or your own custom sizes – which will save you the hassle of resizing your images later.
So, the next time you need stock photography, try Pexels. We also love a similar service from Unsplash.
7. Picsart
Picsart is a popular image editor online. Whether you want to touch up and enhance photos or quickly churn out incredible-looking designs with its AI generator, Picsart can help. It also offers features across images, videos, animations, and more.
While its free option comes with powerful photo and editing tools and thousands of free images and templates, its Gold tier ($5.53/mo) allows for even more functionality. For example, you can remove background images with a single click and use Picart's animation maker.
You can access Picsart through your browser or phone on iOS and Android. So whether you're at home or on the go, you can start creating with Picsart.
Graphs, charts & infographics
8. Datawrapper
Datawrapper is a web app that creates beautiful, interactive charts for your website, blog posts, or social media content.
If you've got compelling numbers that need to be shared, Datawrapper is a fantastic tool.
And it's easy to use. You must copy and paste your data from a spreadsheet into Datawrapper, and you're on your way.
Because Datawrapper's sole focus is creating awesome charts and number infographics, it offers various chart and plot types.
Datawrapper's introductory plan includes 10,000 views per month at no cost. To unlock unlimited views and more features, you'll need to pay their flat monthly fee of $40.29 (based on the current pound-to-dollar conversion).
Plus, you're covered by a no-questions-asked money-back guarantee.
9. Piktochart
Piktochart is another template-based graphics design web app. But it's more limited in scope than Canva or Snappa.
Piktochart can pull data straight from an Excel spreadsheet and into an eye-catching chart or graph. And that is pretty darn useful.
You can get started with a (very limited) free membership or step up to the Lite version for $12.50 per user/month or the Pro plan at $24.17 per user/month.
Piktochart's Pro subscription is where you start to see the most value with the option of using brand-specific colors, HD exports, and watermark removal.
Animated video, video, & presentations
10. PowToon
If you're looking for dynamic visuals that are a little outside the box, consider PowToon.
PowToon is a web service that allows you to create animated cartoon videos or presentations.
At first, I was flummoxed by how PowToon could create customized animated videos. But it's a really simple template interface.
You can work from existing storyboards or create your own using storyboard creators and pre-existing template animations in various cartoon styles. And you can even record your own voice-over narration.
So, if you want to create a playful tutorial for your new service or an entertaining animated video for social media, consider PowToon.
Their plans include a basic free model, a Pro plan at $17 per month, and a business plan at $59 per month that includes even more bells and whistles.
11. Veed
Veed.io makes online video editing accessible and intuitive for individuals, businesses, and content creators. This platform enables swift and straightforward video edits, producing professional-grade content without requiring expensive equipment or complex software.
A key strength of VEED lies in its intuitive, drag-and-drop interface. This user-centric design integrates videos, images, and audio files into the editor. From trimming to cropping and resizing, VEED offers a full suite of editing tools that enhance your videos. Additionally, the platform enables adding text and captions, filters, and effects that can boost your video's visual appeal.
VEED offers advanced features such as adding animations, emojis, and stickers for a more customized touch. It also encompasses a comprehensive suite of audio editing tools, facilitating fine-tuning volume, speed, and pitch in your audio files. The platform's broad compatibility with various video formats, including MP4, AVI, and MOV, ensures seamless editing and exporting across multiple platforms.
Whether crafting engaging social media content, dynamic video presentations, or personal video projects, the VEED video editor is versatile in your creative toolkit.
Design mock-ups
12. PlaceIt
Do you need to show off the new app you just launched for Android products? Or maybe you want to inform everyone about your upcoming cyber-sale with an advert featuring your sale details on a Macbook.
If you need to create a mock-up of your product on a digital device, PlaceIt has got you covered. It's also great for clothing mock-ups featuring your original designs or branded images.
It's quick and easy to use, too. I created the mock-up above with the hipster chick and her kitten checking out a sassy boot in about 2 minutes.
PlaceIt also offers online design templates and a logo maker. But you can do better than PlaceIt's design templates (see Canva or Snappa), and I'd steer clear of their logo maker entirely.
But, if you stick to PlaceIt as a mock-up generator, it can be useful. Subscriptions start at $29/month for a minimum 3-month commitment.
Fonts
13. Font Squirrel
While pictures tend to dominate in visual marketing, you can't afford to ignore the text. And, now, you don't have to.
Font Squirrel hoards fonts instead of nuts. And its hoarding ways are a godsend for visual marketers everywhere.
All fonts in the Font Squirrel library are licensed for commercial use. And those fonts are available to you completely free of charge.
So, now you can make your images stand out with the perfect font choices, legally and easily acquired.
And Font Squirrel makes it super easy to do. You can search fonts by classification or tags. And you can use their handy font identifier to find fonts similar to those you like.
There's no excuse not to take advantage of this great resource.
Ads
14. Imonomy
You know that images capture the human eye more effectively than a text block.
So, wouldn't it be nice if you could build ads into images?
Imonomy can make it happen.
Imonomy is an image advertising platform for publishers and advertisers. Their service uses an algorithm to pair images with relevant advertisements.
The close thematic relationship between the image and the ad increases the likelihood of converting a glance to a sale. BloggingPro reviewed Imonomy's service and had this to say:
This is the edge that Imonomy has over its peers in the niche: they make use of a visual semantic engine, which recognizes and understands text, making sure that ads displayed are relevant and timely; which in turn results in the ad being less intrusive.
So, now you can monetize your visual content like never before.
Whether you need to create a meme, edit a product photo, translate a spreadsheet into an easy-to-understand infographic, mock up a design, or make your own custom cartoon, there's a tool to help you get the job done.