Unique Value Proposition: What It Is, Why It's Important, How to Create a UVP, and 10 Examples
Millions of businesses compete for attention. You can't build a successful business if you don't stand out.
Creating and articulating your unique value proposition is the best way to stand out.
What is a UVP (unique value proposition)?
A unique value proposition (UVP), or unique selling proposition (USP), is a short statement telling your customers and target audience how your company differentiates from competitors and why they should choose your product or service.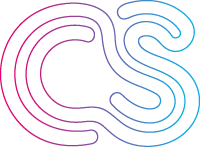 Over the past 15 years, we've helped thousands of entrepreneurs and business owners create unique value propositions. And we've partnered with leading tech accelerators, incubators, and business organizations to show how to build a UVP from scratch.
This guide shares our insights, tips, and best practices for creating a unique value proposition for your company. We also share ten examples of effective UVPs you can use as a guide to creating your own.
Unique Value Proposition: The Ultimate Guide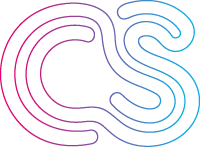 Why is a unique value proposition important?
A unique value proposition is vital to increasing conversions. A strong value proposition is essential to effective branding, helps you differentiate from competitors, and could help you grow your business faster. A weak value proposition will hold your business back.
Customers have many choices. Your UVP should be why someone chooses your business over your competitors.
Your unique value proposition is not your mission statement or tagline
Your mission statement reflects the overall goals of your organization. Your unique value proposition should be product or service-oriented, while the mission statement should be goal-oriented.
A tagline or slogan is a short statement representing a concept for which your business stands. Your tagline is often an essential part of your company's brand identity. Your UVP is too, but they are not the same.
Here are examples from Nike that illustrate the differences between your mission statement, tagline, and unique value proposition:
Unique Value Proposition: Nike products inspire anyone to become an athlete. Their products rely on quality, innovation, and the status of the Nike brand.
Tagline: "Just Do It."
Mission Statement: "Our mission is what drives us to do everything possible to expand human potential. We do that by creating groundbreaking sports innovations, by making our products more sustainably, by building a creative and diverse global team, and by making a positive impact in communities where we live and work".
Want a free brand review?
Answer 5 short questions and we will send a custom report with actionable insights and specific actions you can take to build a stronger brand.

We just emailed the info to you.
How to create your unique value proposition
A strong UVP shows that you understand your target audience and the specific problem this audience wants to solve.
It's essential to get this right when starting a business. And if you have an established business but struggle to articulate your UVP, you must step back and reassess how to create a stronger value proposition.
Look at how these two cookie companies use UVP to speak to different audiences and problems:
Insomnia Cookies: Warm cookies delivered daily until 3 am.
Sugarwish: Send freshly baked cookies. You choose the gift size, and they get to pick their favorites from 25 flavors.
Both companies sell cookies, but each highlights their unique differences based on their target customer.
Insomnia Cookies is popular on college campuses where students stay up late and appreciate getting a sweet treat delivered while studying.
The target audience for Sugarwish is sales professionals who want an easy gifting experience for prospective customers.
Know your audience
Your target audience is the people most likely to be interested in your company's products or services. Identify as many characteristics about your audience as possible.
Demographics (age, location, gender, income, job title)
Interests (what causes do they care about, what do they do after work)
Technology (are they competent with technology, are they early adopters)
Influencers (where do they get insights and entertainment)
For example, CBInsights is a market intelligence platform that analyzes data points on venture capital, startups, patents, partnerships, and tech news. When the platform was launched, Anand Sanwal, the founder of CBInsights, made a critical pricing mistake by not understanding his target audience. He realized this when a customer told him to add a zero to the price of his service. The customer loved the solution but said if he took CBInsight's product to his client, they wouldn't take him seriously, given the low price. The client expected a high price to solve a significant problem.
Know the problem
Once you've identified your target audience, you must understand the problem you're trying to solve.
The problem needs to be specific. The data CBInsights aggregates and provides company executives can help increase revenues. But "increasing revenue" is not a particular problem. Instead, the problem CBInsight solves is "making technology decisions quickly and confidently."
A problem might not be obvious.
When you hire a lawn care company, the apparent problem is preventing an overgrown lawn. The less obvious problem is giving customers more time to spend on activities they enjoy instead of yard maintenance.
Perform a competitive analysis
Your business does not operate in a vacuum.
Your audience has many options available to solve their specific problem.
A competitive analysis looks at your competitor's strengths and weaknesses to find an opportunity to communicate why people should choose your company.
Amazon and Walmart are both massive retailers with strong UVPs. Amazon operates as "the world's most customer-centric company," while Walmart positions itself with "everyday low prices."
Walmart and Amazon have successfully identified their target customers and the specific problem they can solve.
Draft your unique value proposition
Now that you know how to differentiate your service, it's time to draft a simple sentence.
Write your value proposition without technical jargon and in a conversational tone. It's best to include the words your customers use to describe their problem, so your UVP is familiar.
Keep the statement focused on a singular solution your audience finds valuable. This will help you stand out from competitors who try to appeal to multiple benefits.
For example, crowdspring's unique value proposition is "powerfully simple customer design that helps you accelerate revenue and build a brand your customers love."
Avoid trying to be the solution for everyone. Strong brands naturally alienate some people who are not ideal customers.
Remember, it's essential to test your value proposition. One of the best ways to test your value proposition is to run an A/B test using multiple statements shown to the same audience at different times. This test will help you see which statement has the most significant impact on your sales.
Ensure that your UVP is prominent on your website and marketing materials. Your target audience should be able to quickly tell why they should buy from your company and not from your competitors.
Ten examples of unique value propositions
These ten examples show how competitors communicate through strong UVPs.
Online Courses
Masterclass: Gain new skills in under 10 minutes. Unlimited access to 180+ classes delivered in bite-sized lessons.
Udemy: Learn anything on your schedule.
Udemy offers over 213,000 courses on many different subjects. They are positioned as the affordable solution to learn anything. In contrast, Masterclass offers a limited course selection but a higher-quality learning experience with world-class instructors.
Business Education
Starter Story: Learn how people are starting successful businesses. 4,354 case studies with founders who built their businesses to thousands of customers.
founder: We educate and inspire today's founders to become tomorrow's business icons.
Not everyone wants to be the next Mark Zuckerberg. StarterStory positions itself for people who wish to become successful small business owners without pressure to become a business icon. Founder positions itself for people who want to become the next Mark Zuckerberg.
Apparel
UNTUCKit: Shirts that look great untucked
Buttercloth: The world's most comfortable shirts.
The problem your brand solves doesn't have to save the world. These two brands briefly highlight the problems a product can solve.
Online Document Signing
Eversign: Electronic signatures at work, at home, or on the go. Securely approve, deliver, and sign documents online.
DocuSign: The way the world agrees. More than a million customers and a billion users trust DocuSign with their critical and essential agreements.
Online document signing does not create a lot of innovations. So how does the underdog, Eversign, differentiate? Eversign highlights the places you can sign that might not be intuitive, such as at home or on the go, which could be an essential point as more people work away from the office.
Lawn Care
TrueGreen: America's #1 lawn care company.
LawnLove: Hire a world-class lawn care service in under two minutes. Fully insured with a total satisfaction guarantee and amazing customer support.
The barrier to entry for running a lawn care business is low, with a lot of competition. While many lawn care businesses might want to compete against an established leader on price, LawnLove highlights how easy it will be to interact with their service.
Use the insights, tactics, and framework we share in this article to craft your unique value proposition and grow your business faster.