11 UK Small Business Experts Share Their Most Important Advice About Starting and Growing A Business
The UK is one of the best places to start a small business, with lower corporate taxes and startup-friendly business culture.
But it's never easy to start and grow a small business, especially if you have never done it before.
A million questions might pop into your head: do you need a business plan? A location? What should you name your business? How do you finance your business? Are there legal issues you must consider? How do you create a logo for your business? How do you build a strong brand identity?
Every business owner has struggled with most of these questions and more.
There is no better way to begin your entrepreneurial journey than by learning from others who have been through this process multiple times.
When we learn from experienced entrepreneurs, we can study their mistakes, successes, and decision-making processes to create or refine our own strategy.
Here is actionable advice on starting and growing a business from 10 UK-based respected small business experts.
1. Test Collaborations
Shed Simove
Motivational Speaker
Over 434,000 businesses in the UK are partnerships. Even more small businesses in the UK partner with other companies or influencers for marketing campaigns or other deals. And even if a company does neither, all businesses require collaboration with others.
Motivational speaker Shed Simove told us that too often, entrepreneurs enter into agreements or partnerships that turn sour. Simove suggests testing the waters first:
Working relationships are PIVOTAL to the success of a business. Before you work with someone new, if at all possible, give them a small job or task to do first, to check if you and they have the same work ethic and way of operating. You can save yourself huge pain down the line by staggering a job into concrete parts or collaborating on something small before committing to working with someone new on a larger project or with them long term. This strategy also means they can get to know you too, and see if they like working with you as well. If everyone gels, amazing, then you can feel more confident about jumping in longer term with them.
2. Network Smarter, Not Harder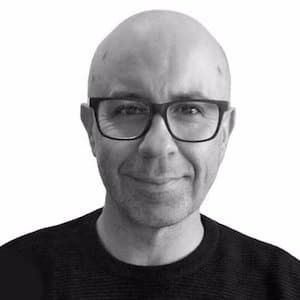 Jim Connolly
Jim's Marketing Blog
As a marketing expert, Jim Connolly is well versed in all marketing strategies.
A popular tactic for entrepreneurs is to attend conferences or networking events where there is a potential to speak to large groups. However, Connolly believes that entrepreneurs can network more efficiently by building a target circle and giving each person-specific, special attention.
Stop wasting your time swapping business cards at networking events. The people attending these events are there to sell to you, not to buy from you and very, very few well-connected people waste their time attending them…Here's a suggestion: Draw up a list of the 30 most influential people in your marketplace.  These people could include high quality prospective clients or maybe influential introducers; introducers are people who can recommend you to lots of buyers.  Then, put a plan together that will allow you to EARN their attention.
Want a free brand review?
Answer 5 short questions and we will send a custom report with actionable insights and specific actions you can take to build a stronger brand.

We just emailed the info to you.
3. Build a Tribe
Sallee Poinsette-Nash
Tall Guides
Authenticity is a popular trend that swept branding messages worldwide in 2016 and has continued to be important in 2017. In fact, as current branding statistics show, authenticity has grown in importance over the past few years.
Entrepreneur Sallee Poinsette-Nash says that a huge part of authenticity is creating and being involved in a community, which is also where you find your target audience and customers.
The best opportunities come via people so proactively seeking out communities and people with similar interests and values to you is a must. The most successful (and enjoyable) way of building authentic relationships is to contribute generously to others. When you do this, you'll often receive exciting opportunities in return. So what community is it that you're looking to attract? Whatever you decide, stand for something and then build your tribe around it.
4. Stay Focused
As a young entrepreneur, Ben Towers has accomplished a lot in a short amount of time.
In a video discussing the path to his success, Towers explains that he always had a clear idea of what he was doing- even if the path seemed foggy or his experience was minimal.
Have a clear strategy on where you want to be. Know exactly where you want to be, and go out and do it. Work out every step. Everything you do should be a part of that end goal- stay focused.
5. Cater to a Real Need
A huge issue that many entrepreneurs face is building a small business based on an idea that nobody cares about or needs. If people don't need the product or service, then they won't be inclined to pay money for it.
James Caan of Hamilton Bradshaw writes that there has to be an obvious market for the product or service- before the business is started.
If you're thinking about starting a business, you need to consider the necessity of your product or service. If people aren't going to feel as though they need it, it will not succeed. You need to find a way of filling a gap and identifying an issue in the market which you can then solve through innovation.
6. Be Confident
As an entrepreneur or small business owner, you need to pitch both yourself and your business to customers, investors, family, friends, and even nonbelievers. This requires confidence, especially when those people give you feedback that you weren't expecting or would rather not hear. According to serial entrepreneur Peter Jones, confidence is key.
If you don't believe in yourself or your idea, why should anyone else? Gain confidence through gaining experience, skills and knowledge. Change your perception of failure to realize that it provides feedback. Feedback provides essential learning to help know what not to do the next time.
7. Eat Your Own Dog Food
One of Forbes' 30 Under 30 Mark Wright says that you cannot expect people to pay for your product or service if you wouldn't. Too often, entrepreneurs or small business owners don't believe or use their own products. This causes doubt in the customer's eyes and distances the business from its target audience.
Ultimately I am firm believer of the concept of "eating your own dog food". That basically means that you should use and believe in your own product or service.
8. People Value Transparency
Melody Hossaini
Speaker, Consultant, Blogger
Inspirational speaker Melody Hossaini believes in the transformation of business trends, saying that small business owners and entrepreneurs should be wary of how the world is changing. According to Hossaini, people now value brands that are more transparent rather than private– which changes the way that brands can interact with their consumers.
We are moving away from a 'private' world in so many ways – this is of course evident most greatly in social media and how we 'share' so much of our lives, ourselves and our work instantly across so many platforms. We literally 'share' things we see and things we are thinking about. The culture is shifting and opening possibilities for people to hear or see something and want to connect relevant people to it- whether through a '@mention' on social media or saying in person 'Oh sounds great – you should speak to this person or that person'. If we continue to keep things to ourselves out of fear, the only thing we will be left with, will be untapped potential.
9. Don't Do It Alone
Thomas Oppong
All Top Startups
Founding editor of All Top Startups and expert on small business, Thomas Oppong, introduces the idea that everyone needs help at some point in the lifespan of their business. Entrepreneurs need to understand that having help is okay because running a business alone is too much work and requires too many different talents.
You cannot succeed alone. Even solopreneurs rely on other freelancers to build a complete product. And more often than not, the people who help along the way to the top help broaden our capabilities and skills. You cannot do it all by yourself.
10. Listen to Yourself
One of the UK's most well-known entrepreneurs, Richard Branson, reveals that entrepreneurship and owning a business will always be scary- even for well seasoned, successful entrepreneurs like himself.
Branson encourages entrepreneurs to take risks- saying that big rewards usually come from the biggest risks.
To set up a business in the first place you have to be brave. You may end up mortgaging your flat or giving up a good job and you may end up falling flat on your face. But without being brave, you are not going to achieve anything.
11. Know Who Your Target Is
It's important to have a clear understanding of who you are going to sell to because it gives you a direction for all of your marketing efforts. Experienced entrepreneur Victoria Olubi emphasizes choosing a specific target before starting a new venture to avoid lead generation or revenue issues.
My biggest tip for entrepreneurs starting out is to get clear on who your ideal client or customer is. Often enough, people start businesses without having a clue who they're targeting and it causes problems later down the line. The sooner you're crystal clear with who you're targeting, the easier it will be to find ways to get in front of that prospective client or customer.