Twitter Link Roundup #299 – Terrific Reads for Small Business, Entrepreneurs, Marketers, and Designers!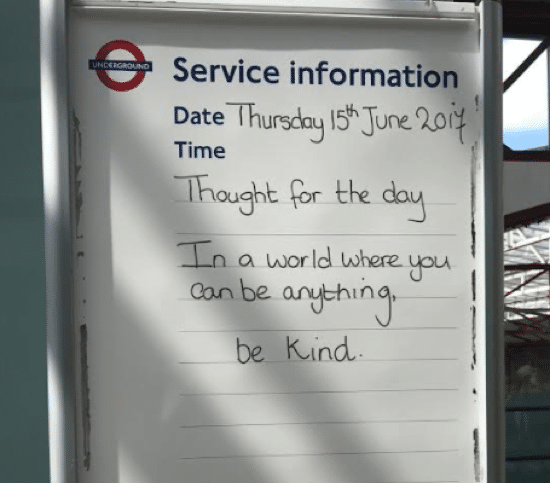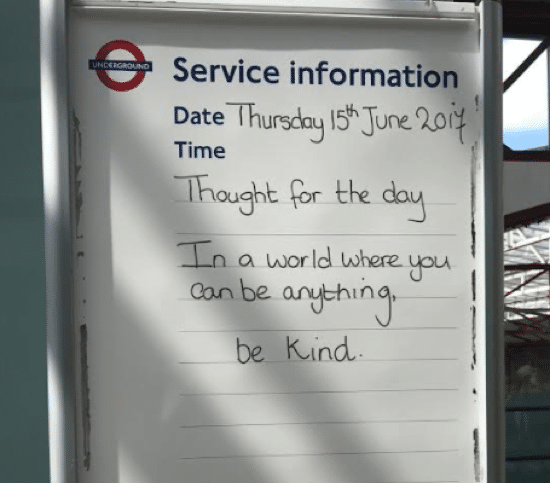 As citizens of the planet, I think it's our job to be kind to each other as often as possible. I came across this story on tiny kindnesses, and I think it's a great reminder that being kind doesn't have to be a huge gesture. Kindness is not always a difficult or profound choice: Often, it's just being mindful and putting the greater good ahead of personal gain in everyday moments.
We hope you enjoy another great set of links and articles that we shared with you over the past week on our crowdSPRING Twitter account (and on Ross's Twitter account). We regularly share our favorite posts on entrepreneurship, small business, marketing, logo design, web design, startups, leadership, social media, marketing, economics and other interesting stuff! Enjoy!

Terrific insights from @lara_hogan about leadership … Etsy Lessons – https://t.co/zUECM8s2Po

— Ross Kimbarovsky (@rosskimbarovsky) June 24, 2017
We love @TWIstartups YouTube channel for interviews with experts like @jasonlk https://t.co/Wqgtca13F7 pic.twitter.com/0i9r924VHq

— crowdspring (@crowdSPRING) June 24, 2017
My guest post for @smbizdaily … Art of Negotiation With Vendors, Partners and Employees https://t.co/uoNQzx5oJu pic.twitter.com/fEMpoG6Ccn

— Ross Kimbarovsky (@rosskimbarovsky) June 29, 2017

Growth is getting hard from intensive competition, consolidation, and saturation https://t.co/qOPUr3wxoV

— Ross Kimbarovsky (@rosskimbarovsky) June 27, 2017
My guest post for @youngupstarts How To Negotiate with Vendors, Partners And Employees – https://t.co/YgjCmvkOU4 pic.twitter.com/6Ej7exVyBj

— Ross Kimbarovsky (@rosskimbarovsky) June 27, 2017
5 Key Traits That Make #Women Successful #Entrepreneurs https://t.co/sf4ag0nD6L #womeninbusiness #femaleentrepreneurs #femalefounders pic.twitter.com/sS08h63mCX

— Acadoceo (@acadoceo) June 26, 2017
A few years old but terrific insights … Seven lessons I learned from the failure of my first startup, Dinnr https://t.co/XrZK1Pqh0N pic.twitter.com/PPmZjwlu7X

— Ross Kimbarovsky (@rosskimbarovsky) June 24, 2017
My guest post for @smbizdaily … Art of Negotiation With Vendors, Partners and Employees https://t.co/uoNQzx5oJu pic.twitter.com/fEMpoG6Ccn

— Ross Kimbarovsky (@rosskimbarovsky) June 29, 2017
Good insights from @ktaylor … What do you do when someone helping your startup as advisor asks for 10% in equity? https://t.co/zfi8x0OXGn

— Ross Kimbarovsky (@rosskimbarovsky) June 24, 2017
7 Things Insanely Rich Founders Want You to Know About Startups https://t.co/0gFfk42ZAz

— Ross Kimbarovsky (@rosskimbarovsky) June 24, 2017

Everything Marketers Need To Know To Avoid Violating Copyright Law https://t.co/UoFgttpTsV

— crowdspring (@crowdSPRING) June 24, 2017
Another YouTube channel on our favorites list is Behind the Brand for interviews with people like @jaltucher https://t.co/qxsS793u8d pic.twitter.com/OGe5MGFYCo

— crowdspring (@crowdSPRING) June 26, 2017

5 Hot Logo Design Trends That Can Improve Startup And Small Business Brands | @crowdSPRING Blog – https://t.co/6PK7Y6vYcY pic.twitter.com/FxRwjzvT1I

— Ross Kimbarovsky (@rosskimbarovsky) June 27, 2017

This is how camera lenses distort the shape of your face. #canneslions #ogilvycannes pic.twitter.com/7H2Xovzr4G

— Khai (@ThamKhaiMeng) June 22, 2017
One in three people will have diabetes by 2050. Conventional medicine has the wrong medical paradigm. https://t.co/NehIHOwj6c

— Kyle Hill (@kaleazy) June 27, 2017