Twitter Link Roundup #355 – Terrific Reads for Small Business, Entrepreneurs, Marketers, and Designers!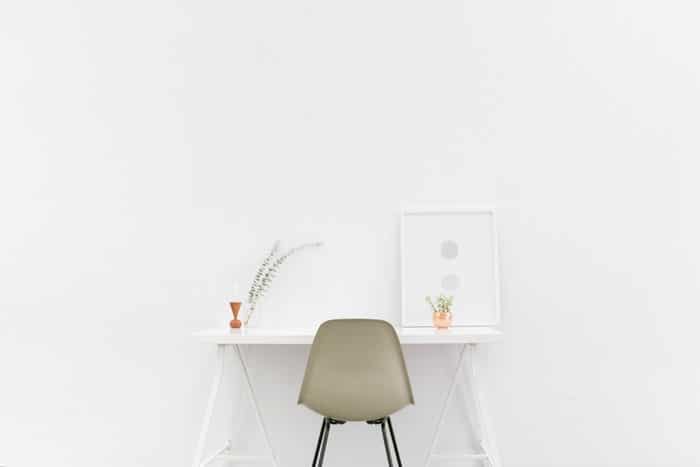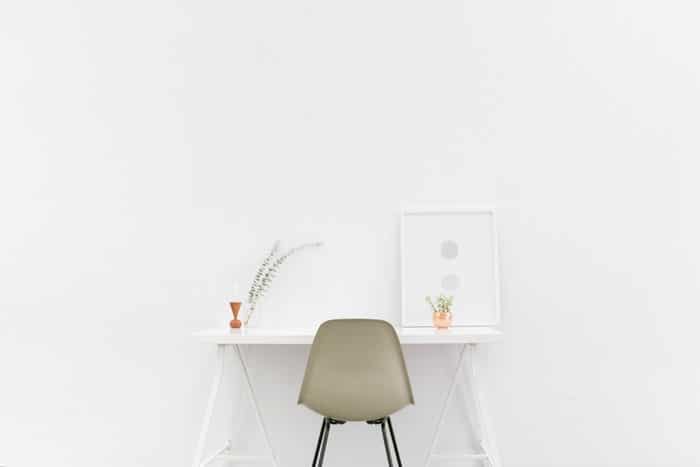 By now, the entire Netflix indulging world has heard of the diminutive-yet-formidable Mari Kondo.
The tidying-up mania is literally and figuratively sweeping the nation as overwhelmed homeowners seek to create a little breathing room for themselves.
The premise itself is a good one – a minimalist attitude toward stuff is healthy, and there's something to be said for living with less.
However, hidden beneath those shiny plastic bags stuffed with unused junk lurks an ugly reality. Each one of those garbage bags will inevitably wind up piling into already overflowing landfills, adding to the oppressive amount of waste we create year after year.
In the new year, it's worth going through your things in the interests of regaining control over your home.
However, rather than continue to purge in an endless purchase-purge-purchase-purge cycle, perhaps we could consider something else: not buying so many things.
Read more for an introduction to mottainai, a concept that eschews waste and, importantly, reusing, repurposing, repairing and respecting items rather than subscribing to an endless consumer/waste culture.
The planet and your hall closet will both thank you.
Now, we hope you enjoy another great set of links and articles that we shared with you over the past week on our crowdspring Twitter account (and on Ross's Twitter account). We regularly share our favorite posts on entrepreneurship, small business, marketing, logo design, web design, startups, leadership, social media, marketing, economics and other interesting stuff! Enjoy!

Businesses that design and manufacture products are facing more consumer expectations than ever before. Here are 7 Essential Trends That Will Shape Product Design in 2019 | @crowdspring Blog – https://t.co/PaF2hmSm4H #productdesign #products #SMB pic.twitter.com/DD2QSEIWdu

— crowdspring (@crowdspring) January 17, 2019
Powerful Branding Lessons From The World's Best Brands (That Actually Work For Your Small Business) https://t.co/rfAvk4H4ly pic.twitter.com/8FR4DLSxUz

— crowdspring (@crowdspring) January 14, 2019
Terrific conversation yesterday with @JimBlasingame about 2019 small business marketing trends, including chatbots. https://t.co/xMtt2uz2pP

— Ross Kimbarovsky (@rosskimbarovsky) January 17, 2019

This is terrific insight from @jasonfried. But you should never wait for someone to define your brand while you do nothing (I think Jason would agree). I wrote a 17,000 word complete guide on creating a strong brand identity – https://t.co/IYGdpSY9mK https://t.co/sH7ishJwuX

— Ross Kimbarovsky (@rosskimbarovsky) January 16, 2019
Terrific insights from @drift … We analyzed the sales and marketing practices of the top 100 SaaS companies. Here's what we found – https://t.co/s6ePApaz9Y pic.twitter.com/63zkjNdHBZ

— Ross Kimbarovsky (@rosskimbarovsky) January 17, 2019
Good insights, especially for smaller teams … How we achieve +65% YoY growth by ignoring conventional startup advice – https://t.co/0kLmRnmUHy pic.twitter.com/rsQoJxYcfJ

— Ross Kimbarovsky (@rosskimbarovsky) January 15, 2019
5 Best Canadian Cities For Startups and Entrepreneurs https://t.co/BnRvOfAmcP pic.twitter.com/zn5auWsgCN

— crowdspring (@crowdspring) January 16, 2019
Think Tank: So You Want to Start a Clothing Line? | @wwd https://t.co/zbUuQpwVN6 #branding #clothingline #clothingbrand pic.twitter.com/vewvKOOMaN

— crowdspring (@crowdspring) January 16, 2019

Terrific insights from @larrykim … 3 Growth Marketing Principles You Need to Create Your Unicorn – https://t.co/mbB0OBz2ZI pic.twitter.com/5UrZNCMMz9

— Ross Kimbarovsky (@rosskimbarovsky) January 15, 2019
Emotional Marketing: Scientifically Proven Ways to Increase Sales and Reduce Churn https://t.co/6aK7M1Oz6P pic.twitter.com/uWeHbB4sy2

— crowdspring (@crowdspring) January 15, 2019
This is the type of content I'd be proud to make one day. Kudos to @Gillette for understanding their audience and using their influence to create social good. If more companies produced content like this, the impact would be extraordinary. https://t.co/zLXHYCghuj

— Arielle Kimbarovsky (@arielle_faye) January 15, 2019
How to Create a High Converting Landing Page https://t.co/XbzlfesLpz pic.twitter.com/1TbQPLRcn2

— crowdspring (@crowdspring) January 15, 2019
Terrific insights from @drift … We analyzed the sales and marketing practices of the top 100 SaaS companies. Here's what we found – https://t.co/s6ePApaz9Y pic.twitter.com/63zkjNdHBZ

— Ross Kimbarovsky (@rosskimbarovsky) January 17, 2019

5 Creative Packaging Design Trends for 2019 | @AdvertisingWeek – https://t.co/fQzpH6KN9L #Packaging #packagingdesign #designtrends #manufacturing pic.twitter.com/L3zlsszKP4

— crowdspring (@crowdspring) January 17, 2019
Uber's Powerful Rebrand and What Your Business Can Learn From It https://t.co/hPYAz5oOcu pic.twitter.com/T2TNph4SC9

— crowdspring (@crowdspring) January 18, 2019

5 Hot Logo Design Trends for 2019 | @ExecuNet – https://t.co/YyPGaa2fMN

— crowdspring (@crowdspring) January 15, 2019
How Solution-Oriented Logo Design Can Backfire https://t.co/Te6CJ6ucMb pic.twitter.com/wunNexrSjS

— crowdspring (@crowdspring) January 13, 2019

Good long read … Jeff Bezos Wants Us All to Leave Earth—for Good https://t.co/zvLBfDmTm3

— Ross Kimbarovsky (@rosskimbarovsky) January 18, 2019
Animals are fascinating … Animals Keep Creating Mysteries by Sounding Weird – https://t.co/919e9WtxjV

— Ross Kimbarovsky (@rosskimbarovsky) January 15, 2019