Twitter Link Roundup #351 – Terrific Reads for Small Business, Entrepreneurs, Marketers, and Designers!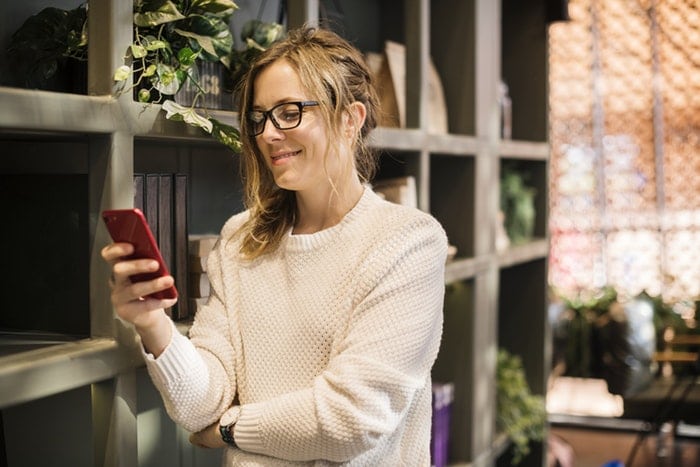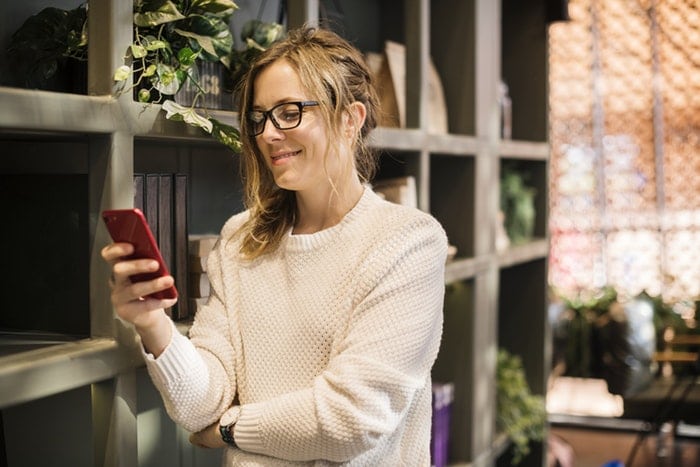 Social media is an easy form of entertainment.
Mindlessly scrolling through your Instagram feed is easy and soothing, and Facebook is a well-known outlet for all sorts of entertaining time wasters.
Social media has become, too, an oft-touted tool to build your business' brand presence, launch entrepreneurial careers, and pursue creative side gigs.
However, social media – entertaining and helpful as it can be – is often nothing more than a distraction from achieving greater success both personally and professionally.
Read more about how to grow your success, and what to focus on instead of social media, in this Medium article.
Now, we hope you enjoy another great set of links and articles that we shared with you over the past week on our crowdspring Twitter account (and on Ross's Twitter account). We regularly share our favorite posts on entrepreneurship, small business, marketing, logo design, web design, startups, leadership, social media, marketing, economics, and other interesting stuff! Enjoy!

If you sell products, is your product packaging creating a great first impression?
Here are 5 Rules for Designing an Unforgettable Unboxing Experience for Your Brand | @crowdspring Blog – https://t.co/9kr3MsxhSG pic.twitter.com/NBObhRtZDX

— Ross Kimbarovsky (@rosskimbarovsky) November 15, 2018
10 Best Cities in the United States for Startups and Entrepreneurs (2018) https://t.co/llTw8NbpgS

— smb resource (@smbresourcenews) November 9, 2018
7 Counterintuitive Rules for Growing Your Business Super-Fast – https://t.co/rLDoGlWo2S

— Ross Kimbarovsky (@rosskimbarovsky) November 7, 2018
9 Proven Strategies Your Small Business Can Use to Increase Engagement and Conversion Rates https://t.co/UgHIMWYM7i

— Dwight E Miller (@DwightMiller) November 2, 2018
4 Ways to Know When It's Time to Rebrand Your Business https://t.co/QtmeUO1Cle by @crowdspring#Rebrand #BusinessGrowth #Marketing #Time

— Inbound Marketing (@manobyte) November 14, 2018
10 Time Management Tips to Help You Get More Done Each Day | @smallbiztrends – https://t.co/YLIkCKtR41 pic.twitter.com/IwQLfMyEcs

— crowdspring (@crowdspring) November 4, 2018
Do you have your holiday marketing strategy in place? 15 Tips To Successfully Market Your Small Business This Holiday Season | @crowdspring Blog – https://t.co/DvYYtseTkI #SMBs #SmallBusiness #marketingtips #MarketingStrategy pic.twitter.com/fedH8FaSAL

— crowdspring (@crowdspring) November 5, 2018
How to Cultivate a Female-Friendly Cannabis Brand – crowdspring Blog https://t.co/NqUin7WlpW #cannabis

— Cannabis Biz News (@CannabisBizNews) November 8, 2018
6 questions you should ask about your small business brand | @AZBigMedia – https://t.co/5giu44O8h9 pic.twitter.com/cgy1Pwfkqr

— crowdspring (@crowdspring) November 5, 2018

"Although there are some glaring exceptions, most great leaders succeed because they have a high degree of emotional intelligence." Those who don't, are usually not as great as they may first appear. https://t.co/S20jd66edt pic.twitter.com/ZrxvskmSQV

— Dr. Sam Alibrando (@DrSamAlibrando) November 15, 2018
Terrific short video for entrepreneurs on the timing for fundraising. https://t.co/8ryGKsxriM

— Ross Kimbarovsky (@rosskimbarovsky) November 8, 2018
Startup Marketing: The 4 Building Blocks of Brand Identity You Can't Ignore https://t.co/QPBgGjCaXF pic.twitter.com/UdfaaZNgEh

— crowdspring (@crowdspring) November 8, 2018
7 Counterintuitive Rules for Growing Your Business Super-Fast – https://t.co/rLDoGlWo2S

— Ross Kimbarovsky (@rosskimbarovsky) November 7, 2018

Smart Widen+Kennedy campaign for RXBar … This is an article about Wieden+Kennedy's clever ad campaign – No B.S https://t.co/9Hv6oS0jM7 pic.twitter.com/bfllOQ0ymS

— Ross Kimbarovsky (@rosskimbarovsky) November 12, 2018
There's a huge opportunity for cannabis firms to more effectively market to women. Here's what you should know: How to Cultivate a Female-Friendly Cannabis Brand | @crowdspring Blog – https://t.co/losQHWSddu #cannabiz #branding pic.twitter.com/idgGswQw0T

— crowdspring (@crowdspring) November 7, 2018
Congrats to @Ocasio2018 on her terrific win! Strong political branding helped her immensely. Here's how and why strong branding is important for political campaigns… https://t.co/YIFxHiRy6H

— crowdspring (@crowdspring) November 7, 2018
15 Tips to Market Your SMB This Holiday Season | our guest post in @advertisingweek – https://t.co/XNHtZ7dinv pic.twitter.com/9cYKamQ566

— crowdspring (@crowdspring) November 6, 2018
Thoughts and Prayers: Social Media, Tragedy, and the Brand https://t.co/Ng9thApGZm pic.twitter.com/ZZKlCTRI9H

— crowdspring (@crowdspring) November 8, 2018
4 Ways to Know When It's Time to Rebrand Your Business https://t.co/QtmeUO1Cle by @crowdspring#Rebrand #BusinessGrowth #Marketing #Time

— Inbound Marketing (@manobyte) November 14, 2018

If you sell products, is your product packaging creating a great first impression?
Here are 5 Rules for Designing an Unforgettable Unboxing Experience for Your Brand | @crowdspring Blog – https://t.co/9kr3MsxhSG pic.twitter.com/NBObhRtZDX

— Ross Kimbarovsky (@rosskimbarovsky) November 15, 2018
Poor packaging design decisions, especially for food, can ruin the experience.
Food Packaging Design Tips and Why Product Packaging Is Important | @crowdspring Blog – https://t.co/S6TvVQ8Q8J #Packaging #marketingtips #SMBs #SMB pic.twitter.com/KUcQM9drh0

— crowdspring (@crowdspring) November 13, 2018

It's a terrific book. Reading this book (and adjusting your sleep) might be the best thing you do this *decade* to improve your health. https://t.co/ZwnrWuou0q

— Ross Kimbarovsky (@rosskimbarovsky) November 13, 2018
China continues to amaze. Think about this. One company, $30.8 billion in sales in 24 hrs. Wow! https://t.co/trBLOLiRWO Meanwhile back in the USA, it took 4,500 US retail websites four days (Black Friday weekend & Cyber Monday) to generate $14.05 billion. China is coming, hard.

— Rick Myers (@RickM) November 12, 2018
Interesting … Machine-learning algorithm beats 20 lawyers in NDA legal analysis – https://t.co/CLKzk7J7b1 pic.twitter.com/QQYU573Ojf

— Ross Kimbarovsky (@rosskimbarovsky) November 6, 2018
Outreach Best Practices

(author unknown) pic.twitter.com/3YYooDgBvr

— Cyrus (@CyrusShepard) November 14, 2018