Twitter Link Roundup #310 – Terrific Reads for Small Business, Entrepreneurs, Marketers, and Designers!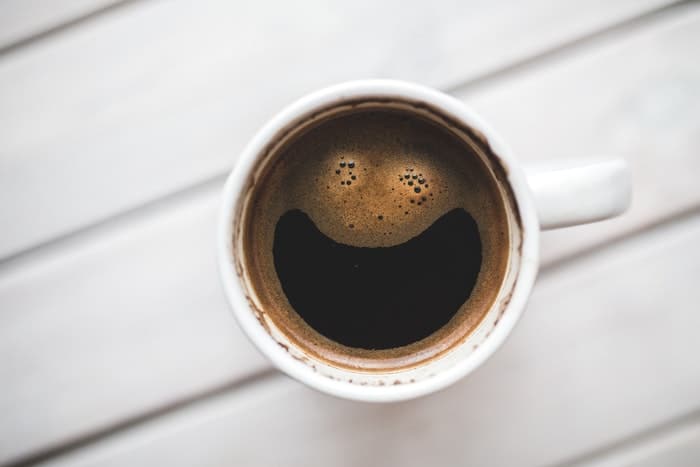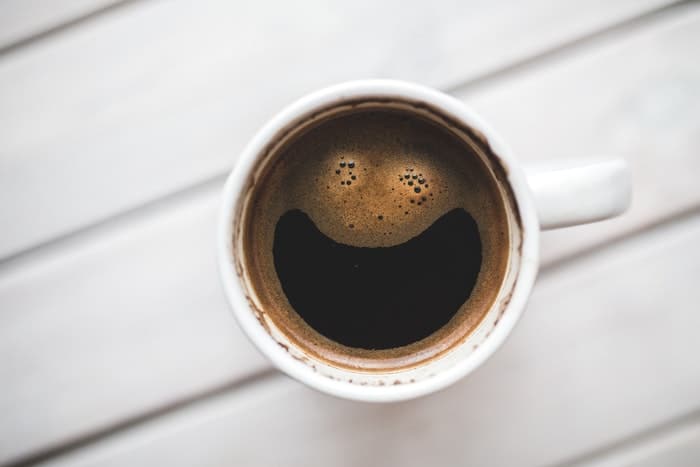 I have some unfortunate news for everyone. Coffee is about to cost a latte more.
Studies forecast that due to higher temperatures and shifting rainfall, over 90% of bean-growing land will be rendered unsuitable for farming by 2050. This means bean prices may rise from $1.28/lb to over the record high $3.39/lb in a few years.
This is bad news for the globally caffeinated: people consumed 151m 60kg bags of coffee last year, and don't even get started on China – their coffee habits have doubled in the past 5 years. Coffee is the most traded commodity in the world (after oil), so this is going to make for some very cranky mornings ahead.
It might be time to swap to tea.
Now, we hope you enjoy another great set of links and articles that we shared with you over the past week on our crowdspring Twitter account (and on Ross's Twitter account). We regularly share our favorite posts on entrepreneurship, small business, marketing, logo design, web design, startups, leadership, social media, marketing, economics and other interesting stuff! Enjoy!

Five Branding Mistakes That Could Put Your Small Business Out of Business | @crowdspring Blog – https://t.co/tXhpwMnDEZ pic.twitter.com/th348Ug686

— crowdspring (@crowdSPRING) October 9, 2017
10 signs your workplace culture is toxic (and how to fix it) – https://t.co/FNpqwiAZE9 via @rosskimbarovsky #CompanyCulture #HR

— Balance Point (@BalancePointNJ) October 11, 2017

Want better ROI? Come to Chicago https://t.co/CAoe2dMq0c great to see Chicago finally starting to get recognized for what is here!

— Troy Henikoff (@TroyHenikoff) October 8, 2017
Good insights … How to Handle a Disagreement on Your Team https://t.co/2sdZPwOFHb pic.twitter.com/jOV7rmJDFY

— Ross Kimbarovsky (@rosskimbarovsky) October 9, 2017
Good from @sether … How to value your SaaS company – https://t.co/B8OkI29eKU pic.twitter.com/gAQCGMgcui

— Ross Kimbarovsky (@rosskimbarovsky) October 11, 2017
Venture capitalists are spending more money on fewer deals – https://t.co/EAfoaDD6l6 pic.twitter.com/zODYxruuuT

— Ross Kimbarovsky (@rosskimbarovsky) October 12, 2017

How Brands Are Using Facebook Live to Connect with Customers
—> https://t.co/eIe7jabswO pic.twitter.com/J7KQkNmP4Y

— Bo Woloshyn (@BoKnowsMarkting) October 10, 2017
For Facebook, cutting #fakenews isn't about what's possible but what's profitable (video) @CNBC @MelissaLeeCNBC https://t.co/FPOnmWkVLu

— Scott Galloway (@profgalloway) October 9, 2017

RT @BizSugar: 5 Ways Stock Art Is Killing Your Small Business Brand – crowdspring Blog https://t.co/9zJTwfnQsl

— Small Business Trend (@smallbiztrends2) October 12, 2017

https://twitter.com/RyanNegri/status/917416618312921089
Terrific long read about Google CEO Sundar Pichai – https://t.co/DOQtgmgPCd pic.twitter.com/qAPZGg1rTo

— Ross Kimbarovsky (@rosskimbarovsky) October 12, 2017
Terrific read … Space Travel's Existential Question https://t.co/jKxIyUxdsY pic.twitter.com/USc11EPi7g

— Ross Kimbarovsky (@rosskimbarovsky) October 12, 2017