Trigger Marketing: What it is, Best Practices, and Examples
We can't accurately predict people's behavior.
But with trigger marketing, you can use people's behavior to grow your business faster.
What is trigger marketing?
Trigger marketing sends periodic targeted emails or texts based on a customer or prospect's action.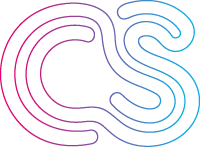 You can define and configure triggers for any stage of a customer's journey. Triggers allow you to precisely and timely target people based on specific buying behaviors.
Triggers can be anything from purchasing something, filling out a form, clicking a link, abandoning an online shopping cart, or spending more than a certain amount of time on a website.
What should you know about trigger marketing? And how can businesses and marketers use trigger marketing to build better campaigns and increase sales?
Our team at crowdspring regularly leverages trigger marketing. We've built numerous internal tools to help us execute thousands of trigger marketing campaigns every month. And we've taught hundreds of entrepreneurs and small business owners how to build trigger marketing campaigns.
This guide will explain why trigger marketing is essential and how it works. We'll also share best practices and examples of successful trigger marketing campaigns.
Benefits of trigger marketing
Trigger marketing is popular for the following reasons:
Trigger marketing increases efficiency
Typical email campaigns are generic and unrelated to specific customer actions. As a result, it's impossible to customize them.
Triggers allow you to customize messaging to reflect the action taken by a customer or prospect. This gives you more opportunities for creativity and more control over messaging.
You can send messages using any method of communication, including email, social posts, SMS, or instant messaging. As a result, you can fine-tune and personalize your marketing efforts to optimize messaging.
Trigger marketing results in more relevant, better-timed messages
Trigger-based marketing enables you to take responsive actions and send relevant messages at precisely the right moment.
Your customer or prospect will receive your messages when it's most relevant and valuable to them rather than when it's easiest for you to send them. Moreover, if you combine trigger marketing with nudge marketing, you can create more powerful campaigns.
And because trigger marketing uses the communication channels best suited to the trigger/event, the chances that a customer or prospect will see and read your message increase.
For example, when a prospect browses your website, a timely and relevant chatbot message could get a more positive and immediate response than an email you send to the same prospect a few hours later.
Personalized messaging converts better
Personalization is crucial, as 72% of customers only use personalized messaging. Trigger marketing customizes your content throughout the customer journey, reinforcing engagement and trust.
Want a free brand review?
Answer 5 short questions and we will send a custom report with actionable insights and specific actions you can take to build a stronger brand.

We just emailed the info to you.
Trigger marketing improves customer experience and satisfaction
Customer experience is critical for success.
Trigger marketing creates a positive impression on your customers by sending timely and personalized emails.
Prioritize customer satisfaction and loyalty through trigger marketing, and you'll influence satisfied customers to purchase more often and spend more on each transaction.
Trigger marketing increases brand awareness
Customers who feel appreciated throughout the buying process become more aware of your brand. They will prioritize your brand when ready to repeat a purchase or make recommendations.
Brand awareness, brand equity, and customer advocacy are crucial aspects of any trigger marketing campaign, resulting in increased conversions later.
Trigger marketing nurtures leads at every stage of the customer journey
Trigger-based marketing nurtures leads and keeps them engaged with timely and helpful information at each customer journey stage.
Trigger marketing increases conversions and repeat sales
All of these advantages add up to one thing: more sales. Trigger marketing increases the chances of converting sales and helps to re-engage and retarget customers for repeat business.
Four types of marketing triggers
Event-based triggers
An event is an excellent opportunity to send out an email to your subscribers.
You can use these events as triggers: brand anniversary, Black Friday, Cyber Monday, Mother's Day, Independence Day, and other holidays.
These time-limited incentives prompt quick purchases from customers out of fear of missing out on good deals. You can provide attractive discounts and special deals to your customers.
Engagement-based triggers
Engagement-based triggers use customer behavior patterns to send emails or push chatbot messages, SMS, and relevant notifications.
Have you detected low user engagement on your website? You can increase it by dispersing email newsletters across multiple communication channels.
Examples include welcome messages, win-back follow-ups, reactivation, onboarding, inactivity, and reviews.
Behavior-based triggers
Behavior-based triggers are those you create in response to your customer's behavior. Such triggers allow businesses to proactively engage with customers at critical touchpoints using customer data and insights.
Triggers include registration, website activity, conversions, downloads, abandoned carts, opt-ins, comments, and more.
One way to optimize behavior-based trigger campaigns is to intercept a customer just as they are about to disengage from your business.
You can use various strategies to recapture your customer's attention, such as exit-intent popups, win-back emails, new product launches, service updates, etc.
Emotional triggers
Building emotional connections with customers is crucial to establish trust and loyalty to your brand.
Emotion-based stimuli are emotive triggers that help you appeal to your target audience. Examples are fear of missing out, trust, desire, appetite, self-expression, and appreciation.
Emotional triggers are also helpful in solidifying brand loyalty.
Personalized messages, discounts, or coupons on a membership milestone date are excellent ways to build emotional connections.
Seven steps to optimize trigger marketing
1. Know your customer
Knowing your buyer persona is critical in marketing automation.
If you think about your target audiences' lifecycle phases, pains, and driving forces, you can create better trigger marketing tactics to help them get from point A to point B.
Marketing automation aims to deliver a great experience at scale; part of that entails meeting them where they are.
Therefore, acquiring data early is crucial in developing an effective trigger marketing plan.
2. Use the 'if-then' formula
Software, although straightforward, lacks the nuances a natural person would have and is incapable of handling complex scenarios. To counter this, you can reverse engineer an automated trigger marketing strategy.
Instead of the typical flow, think through your outcome and the path to get there as a series of if/then statements. Using this approach, "if" is the criteria, and "then" is the corresponding action you want to take.
For example:
If a prospect visits the pricing page, then a chatbot pops up.
If a prospect fills out the form, then a specific email is sent.
If a prospect downloads the guide, then it triggers an opt-in popup.
3. Identify and define your triggering events
You must first identify and define the "trigger" to deliver timely and compelling messages to your audience.
Consider the "if" part of the formula as the trigger and indicator for the automation to activate the next steps.
Triggering events depend on the information loaded in your system and the marketing automation's capabilities.
Some common trigger events include:
Website activity of the prospects
Criteria that your prospects meet in your database
Prospects' responses to past email flows or campaigns
4. Identify system actions
Once you've determined your "trigger," you can define the following action. This is the "then" portion of the equation.
Some common actions include:
Sending prospects an email
Enrolling prospects into an email sequence
Categorizing the prospect in the database
5. Create personalized messaging
80% of customers are more likely to buy after a personal touch.
If your trigger response (the "then" statement) involves a specific marketing tactic, such as campaign enrollment, it's critical to understand how this contact differs from the rest in your CRM.
When crafting your message, ask yourself:
Where is my audience in their journey?
What value can I provide?
How can I motivate them to take the next step?
6. Identify and remove repetitive marketing tasks
If you're still unsure how to begin your marketing automation, start by making a list of your most time-consuming activities.
For example, if you repeatedly send the same email to numerous contacts, automating this operation will boost productivity and performance. This will also help you focus on more significant parts of your business that can't be performed automatically.
7. Increase the value of your CRM
Your marketing automation is only as limited as your CRM's capabilities and the data that power it.
Marketing automation with disorganized and messy data may harm your business.
Furthermore, incomplete data holds back advanced segmentation and personalization, negatively impacting your overall marketing strategy.
That said, take time to strategize in making the most out of your CRM. Ask yourself these questions:
How can you use automation to guarantee the organization and accuracy of your database?
What prospect data can help the effectiveness of your campaigns?
How often can you gather data from your prospects, and when?
How often should you review your database for validity?
Four trigger marketing examples
Trigger marketing is a powerful tool if you know how and when to use it in your marketing strategy.
As long as your triggers are set and measurable, you can customize the rest to meet your needs and modify your campaign.
So if you're just getting started, here are some examples of the most popular and engaging events in trigger marketing to help you get the ball rolling:
1. Welcome series
Send them a welcome message when someone signs up, opts into the newsletter, or creates an account.
This is your chance to show gratitude for their effort and offer a deal for engagement.
The more personal these messages are, the better. They're generally the first direct interaction with a customer; this is your opportunity to develop trust and connection.
2. Follow-up and win-back messages
Deliver a message to customers who have become dormant.
Send general reminders such as abandoned cart emails or combine them with enticing offers for this tactic.
Messages like these can bring back disengaged customers by encouraging them to return.
Convenience is key. Make the process as simple and painless as possible. Highlight the essential details, such as shipping policy or discount code, and provide a direct link to complete your purchase.
3. Purchase confirmation
It's a crucial moment when a customer makes their first online purchase and the start of a critical stage in your relationship with your audience; when they've transitioned from prospect to customer, it's more important than ever.
They chose to do business with you and have entrusted you with their money, so it's critical to provide them with a quick confirmation of their order and payment.
This is the time to show gratitude and establish trust and transparency. It is crucial to set their expectations clearly and how they may contact you.
4. Customer loyalty messages
Set triggers for critical moments in your customer's life to reinforce brand loyalty. Use these opportunities to send personalized messages that show your appreciation.
You may offer them special discounts or send a personalized greeting to commemorate events such as their birthday or membership anniversary.
Messages like these keep your customer relationship active and make them feel unique and valued. They also remind your customers of how much of a value you are to them, even if they haven't just made a purchase.
Pro-tip: It costs less to keep a customer than to acquire a new one, and loyal customers spend more than first-time buyers. They also make helpful referrals and promote your firm, making them even more valuable.
Use the above insights and examples to improve your marketing strategy and grow your business.