6 Tips to Help You Build a Great Team For Your Small Business or Startup
Image source: rawpixel.com
No matter what kind of business you own or the size of that business, chances are you'll need a team of employees supporting you as you develop and grow your company.
A team is a group of people who share a common purpose and a common goal or set of goals.
A great team can make or break your business. That's a lot of pressure put on us as business owners and entrepreneurs!
What differentiates winning teams from teams that fail or stagnate?
The key is to know what you're looking for, and to adhere to the values that you want to instill in your team. Yunha Kim, founder of Simple Habit, emphasizes the importance of finding people who care:
Find smart people who care about the product. The most important thing you can do early on is build a team of people who move fast, work hard, and genuinely care. Your product will always change, and your early team members will have a huge impact in shaping it. Our team uses our product personally on daily basis and this has helped us build a great product.
With a clear direction, people who care, and a lot of patience, you can build a winning team that will set your company up for success. Here are six tips to help you build a great team for your small business or startup.
1. Identify Your Culture
What are your values? Goals? Methods?
These are all things that you've either thought about or quickly should because they're all essential elements in defining a company's culture.
Your culture will be unique to your team, and will dictate the way you envision and plan for the future, communicate with each other, the amount of freedom within the company, and all the other details that make your company yours. Before you even begin to build your team, you have to identify the culture that you want those team members to embrace.
Unlike other aspects of business, culture is something that's harder to teach. People will either fit in, or they'll feel out of place and pull the team in a different direction. So before you look for people, consider the culture you're building. And then identify habits of employees who will help you win.
For more information on identifying your team culture, check out 352 Inc's blog post Defining Team Cultures Within Your Company.
Will your business idea succeed?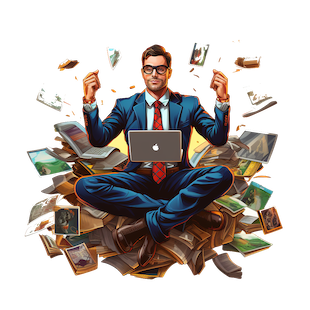 2. Find Your Experts
Before you check for a culture fit, look for people with the technical skills you need. Depending on your company, you may need a mix of engineers, customer service people, marketers, designers, lawyers, managers, and more. It's important to identify the specific roles you need to fill, and the skills that are required
Depending on your company, you may need a mix of engineers, customer service people, marketers, designers, lawyers, managers, and more. It's important to identify the specific roles you need to fill, and the skills required for those roles.
Look for people that know their role better than you do. When you surround yourself with smarter people, you're automatically forcing yourself to delegate all while strengthening your team by filling some of your own knowledge gaps.
For startups and small businesses, filling these roles all at once may be financially impossible. Luckily, smaller companies have some creative alternatives. They can hire people who have broad skillsets, like an engineer with design experience, or they can hire just the essential people to launch their product and then be on the lookout for additional team members once revenue starts rolling in. Holly Cardew, CEO of Pixc, offers a solution with her mentality of "always be hiring". Cardew says that she saved a lot of time by keeping a growing list of potential candidates:
I thought I needed money to hire key players, however, in fact, I should have been making a list of amazing key players that I wanted to have on the team, ready to hire as soon as we grew. If you don't do that, you waste too much time once you do have an opening: Recruiting, vetting, interviewing, and deciding. You can move much faster if you already have some amazing candidates in mind.
3. Check for Culture Fit
Although it should be obvious, it's worth emphasizing: expertise shouldn't be your only deciding factor when choosing a person for your team.
Make sure each person you choose for your team fits the culture that you identified earlier. Take a close look at how they communicate, what type of personality they are, or even how they respond to unexpected questions. You want to find out how they work, what types of people they like to work with, and how they react. Check to see if they share your company's values, see if their personal goals would fit in well with your goals for the company.
Remember that a good cultural fit doesn't mean that you found a new best friend to work with, it just means that there will be a good harmony in moving the company forward. Cultural fit also doesn't mean that every person on your team is the same- diversity is an asset. But you do need cultural fit to succeed.
A 2005 study looked at the employee performance, satisfaction, and contribution of employees who both fit and didn't fit a specific company culture. The study revealed that the employees who shared the company's values and goals consistently outperformed the employees who didn't fit in as well, and they also reported higher levels of satisfaction. Their cultural fit also ended up keeping the employees in the company longer, which helped the company focus on product growth rather than onboarding and team changes.
Also identify people who understand the difference between leadership and management. This difference is important because successful teams often reflect the work of many informal leaders.
4. Acknowledge Strengths and Weaknesses
Be aware that every winning team has weaknesses as well as strengths. The same goes for every individual person. If you only search for people with all strengths and no weaknesses, you'll either come out disappointed and without a team, or with a team full of large egos- neither of which will help you and your company succeed.
Instead, acknowledge the strengths and weaknesses of your team, and think about how the different combinations of skills will help your team win. Nicole Snow, president of Darn Good Yarn, always tries to focus on how others can help fill in weakness gaps:
I'm not afraid to say if we aren't good at something and we need to call in someone to support our needs.
For Snow, it's important to bring in additional team members when someone needs extra support in an area. To her, it's not a big deal if someone can't do it all. Where someone may have a weakness, another person may have a strength. Try to look for people that fill each other's skill gaps.
You can read more about weaknesses in How You Can Become a Better Leader By Recognizing Your Own Weaknesses. And you can learn more about team building in a terrific book, Tribal Leadership (we wrote about the book here).
5. Don't Forget About Your Network
When building a team, it can be easy to start completely new and search for fresh minds outside of your network. But if you trust your network, chances are that they are connected to people who closely fit what you're looking for in a team. Turn to people in your network for references, connections, or even advice.
It's always helpful to have someone "pre-vetted" as an option. According to a survey done by Jobvite, over 59% of job recruiters rated personally referred candidates as being "higher quality" than those found through traditional recruiting methods. Since those candidates were of higher quality, recruiters often found their job searches stopping earlier.
6. Don't Rush
A winning team can't be built in a matter of hours. Like anything else that's good, a winning team takes time and patience to build- so don't rush the process.
You'll have to take the time to interview people, vet them, bring them onboard, and integrate into your company. You'll have to wait for people to learn how to work together efficiently, and how to use each other to grow the company.
Take your time when talking to people, when teaching people, and even when listening to people. Just like they need time to grow into your vision, you need time to reflect on the process. You have to constantly think about the specific elements that make your team successful, and how you can keep improving those elements. Ultimately, you need to give you and your team the time needed to succeed.
What are your strategies and tricks for building a winning team? Let us know in the comments!