The July cS Award and the June cS Award Winner!
Last summer, we announced that we would issue a monthly cS Award to honor quality work by designers and writers in the crowdSPRING community.
July cS Award
This month is for the Writers in the community – they rock and we want to show our appreciation!
The July cS Award of $1,000 will be given to the Creative who sends the best poem to our Facebook or Twitter. No restrictions on the content or the form of the poem – it can be about anything you like and can be in the format of your choice; you can write a haiku, a couplet, a free form, an ode, a  jintishi, a tanka, a sonnet, or any other form of poetry, common or obscure. Your choice as long as you show us your stuff when it comes to rhythm, rhyme, symbolism, alliteration or metaphor!
To be eligible, you must also participate in at least 5 projects (Design or Writing) and submit at least 10 entries this month. In case of a tie, the award will go to the creative with the highest overall average Buyer score in July.
You do not need to win a project to be eligible for the July award.
Good luck to everyone and be epic!
And now…. the June cS Award Winner….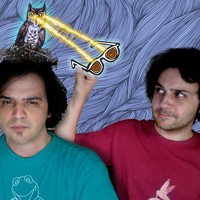 We are thrilled to announce that the June $1,000 cS award will go to SimoneFreelance!
SimoneFreelance just joined crowdSPRING this Spring and has been actively participating on the site and has already won two web design projects! This is a team of two brothers working together in graphic and web design – Cristiano and Simone are from Italy and have been working professionally for 6 years. They are wonderful Creatives and we are proud to have them in our community!
Thanks to everyone who participated in June, and congratulations to SimoneFreelance on winning the cS Award!